Roller Coaster Photo Gallery!_  Robb Alvey's Coaster Videos on DVD! Videos for Download!  _Links!__Home! Contact Us!
Summer Mid-West 2003 Trip!
Robb, Elissa, Max, John, Justin, & Dan road trip across 10 parks in 9 days!
Valleyfair! Mall of America Wisconsin Dells Six Flags Great America Cedar Point Six Flags Worlds Of Adventure
Paramount's King's Island Six Flags Kentucky Kingdom Holiday World Indiana Beach
Holiday World
Santa Claus, IN
www.holidayworld.com
Photos and Captions by Robb Alvey & Elissa White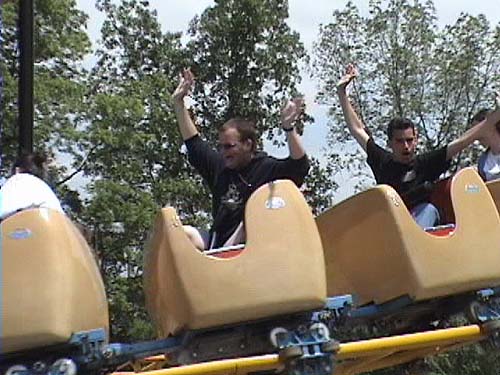 Justin and Dan get their Howler credit!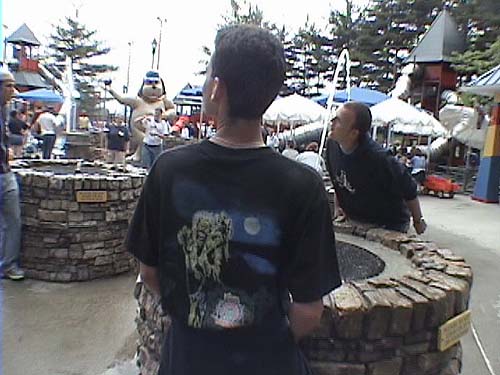 I don't think these are the new waterless urinals!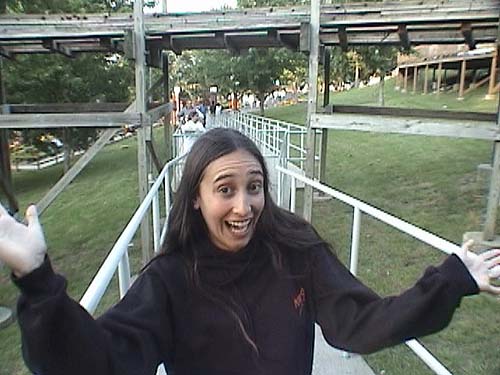 Elissa's psyched about getting to ride the Raven.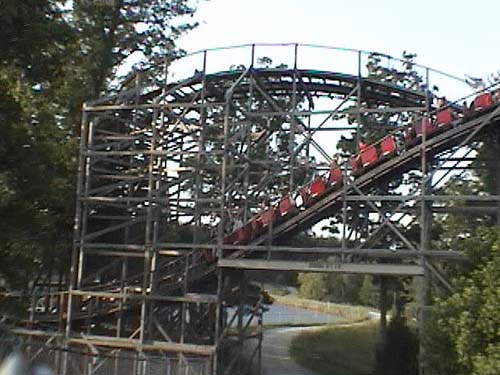 We took some time this year to get some off ride shots from outside the park.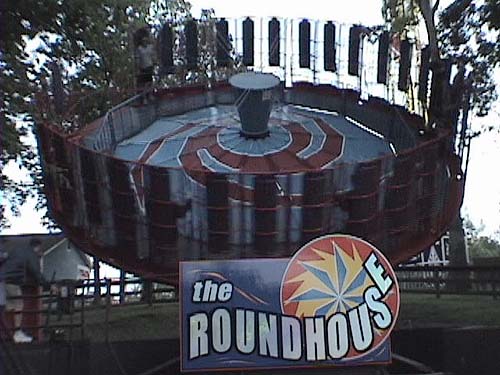 Holiday World is home to many classic flat rides.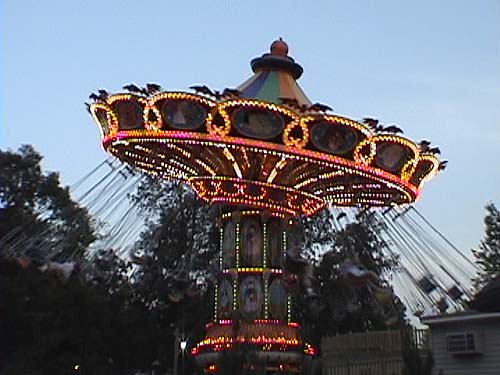 This year they even added a Chariswings ride!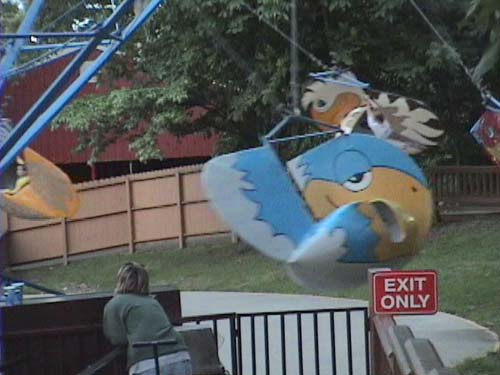 And their flying scooters are some of the best painted.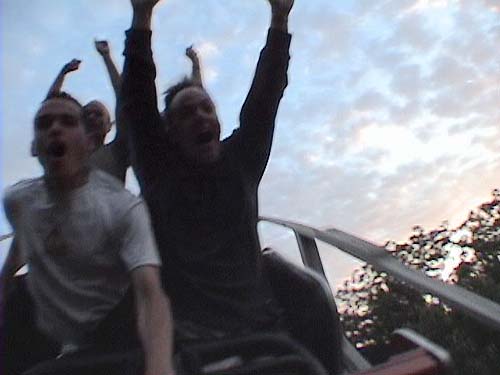 Dan and Max were really impressed with the airtime on Raven.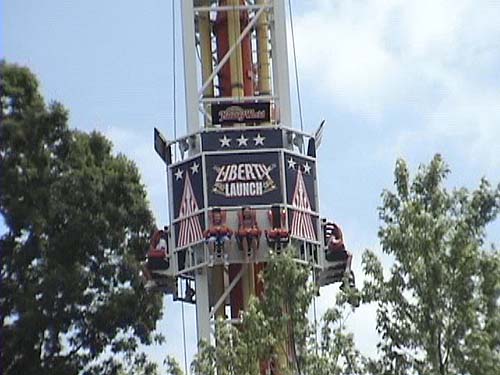 Liberty Launch was a S&S Double Shot added in 2003.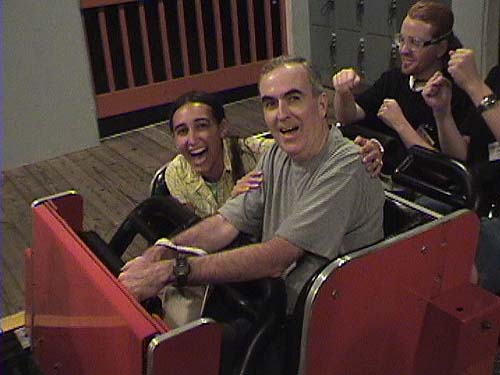 Elissa trades in one old guy for another! =)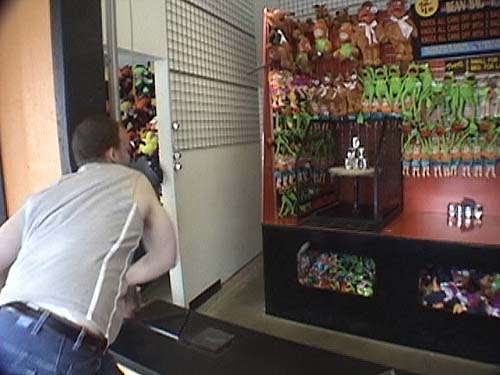 Justin shows off his athletic prowess, which is little to none! =)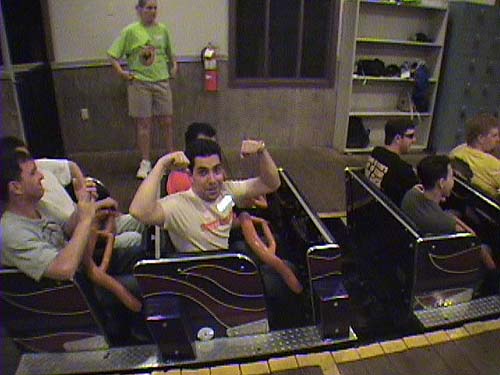 Mark Rosenzweig says "Yeah! Holiday World got a new Zamperla ride!"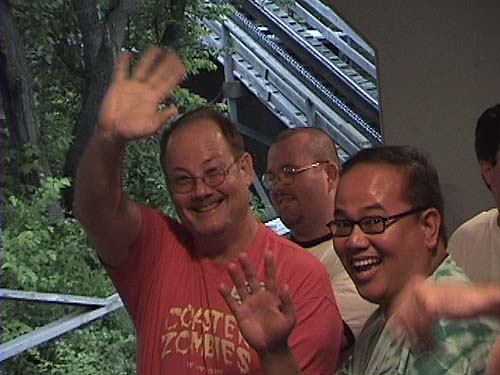 Sam and Bob always in a good mood!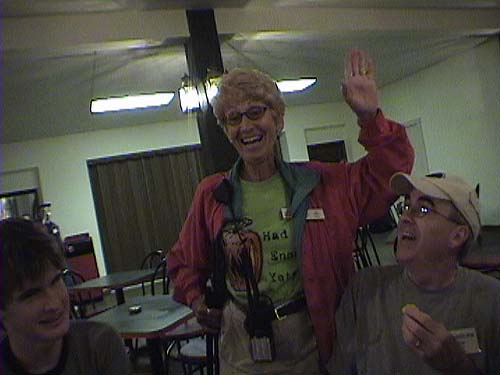 Pat and George laughing at all us again! =)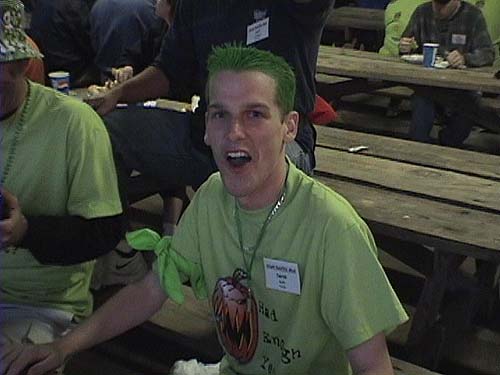 The Indiana air must do something strange to people.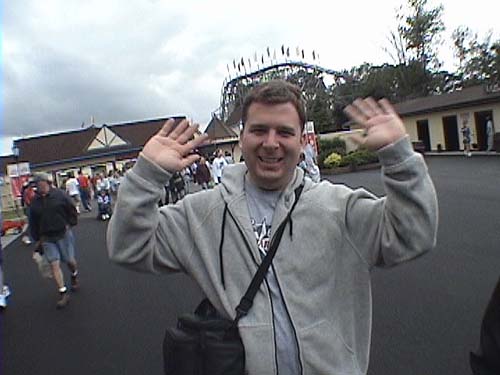 It's the Shoe Guy!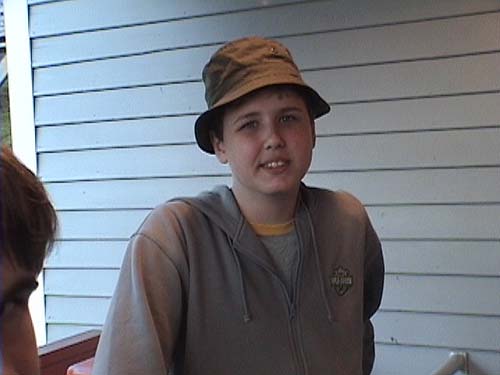 Rock does his fisherman impression with that hat!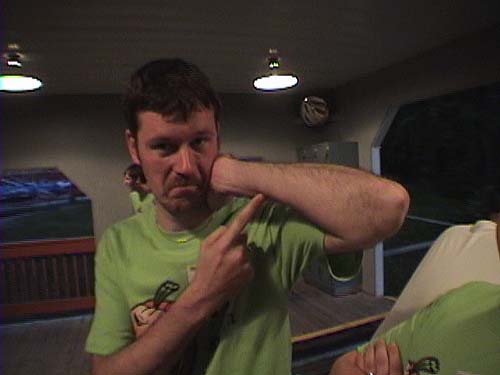 T2 caused another injury!

The swooping lake turn is very powerful.