Roller Coaster Photo Gallery!_  Robb Alvey's Coaster Videos on DVD! Videos for Download!  _Links!__Home! Contact Us!
Summer Mid-West 2003 Trip!
Robb, Elissa, Max, John, Justin, & Dan road trip across 10 parks in 9 days!
Valleyfair! Mall of America Wisconsin Dells Six Flags Great America Cedar Point Six Flags Worlds Of Adventure
Paramount's King's Island Six Flags Kentucky Kingdom Holiday World Indiana Beach
Mall of America
Bloomington, MN
www.campsnoopy.com
Photos and Captions by Robb Alvey & Elissa White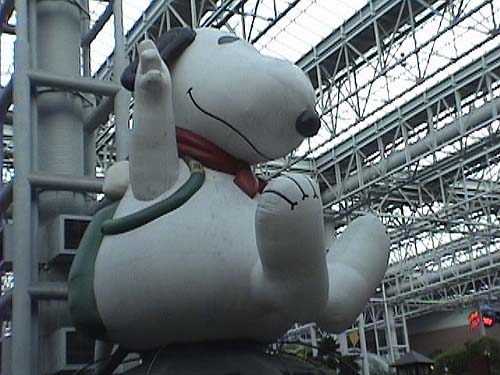 Snoopy welcomes all the guests to his park.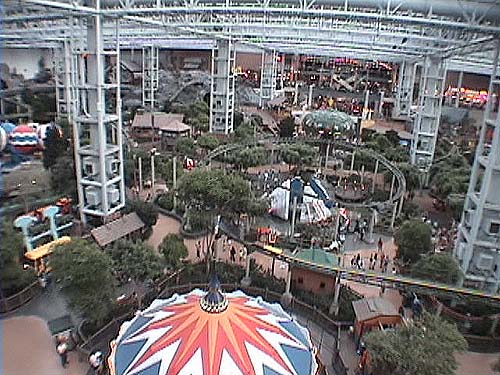 As you can see, they fit a lot into this small space.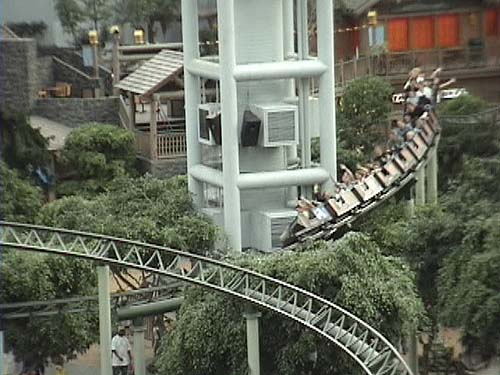 The coaster winds through the entire park.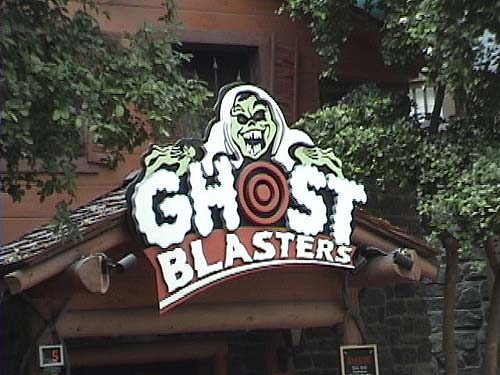 We tried out their new Sally dark ride.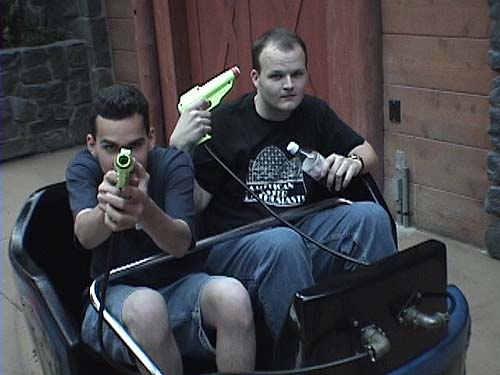 Dan's got the idea, but Justin realizes he's wearing his ACE shirt and puts himself out of his misery!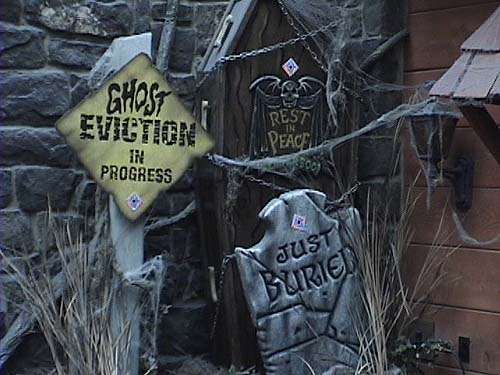 Ghost Blasters was themed up nice!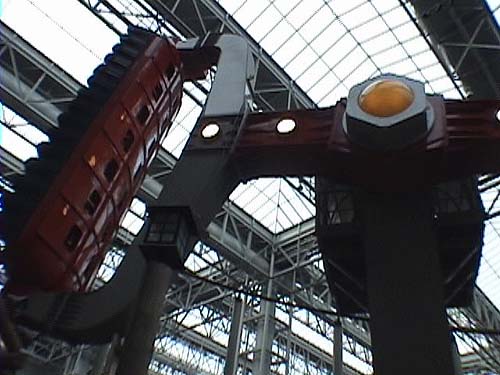 They even fit one of these huge flat rides in here!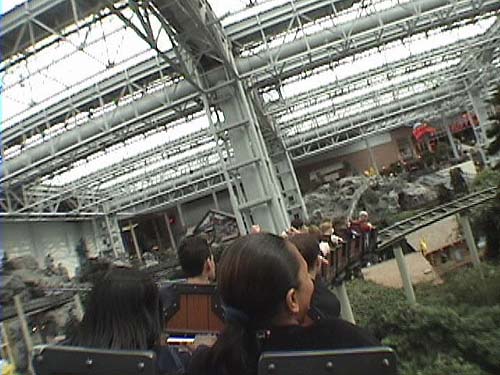 Ripsaw is a nice family coaster that travels through the entire park.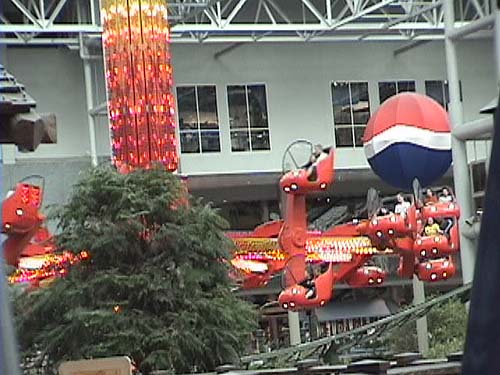 Ahh, the Tumbler. One more reason this place is 10 times better than Knott's Berry Farm! =)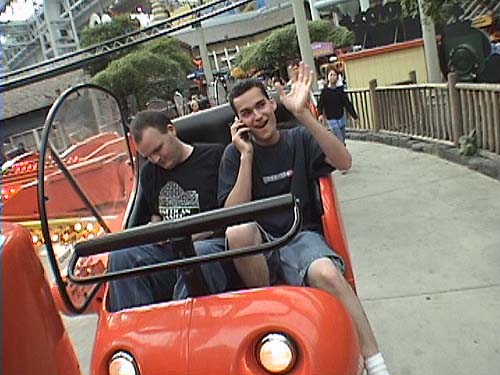 Oh, look...Dan's on the phone with Jim! =)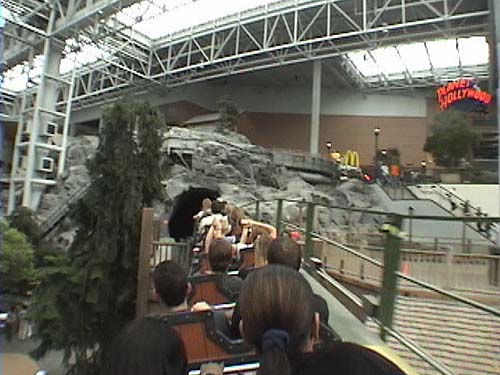 Yay! More Ripsaw!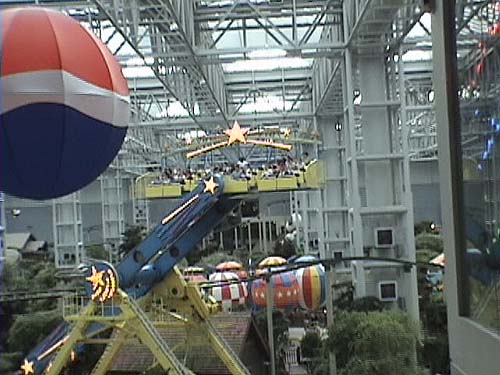 Hey! A Falling Star! Look up 3 photos....repeat caption!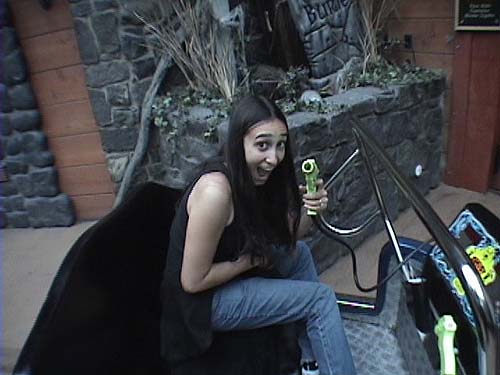 Elissa just wants to shoot at Robb!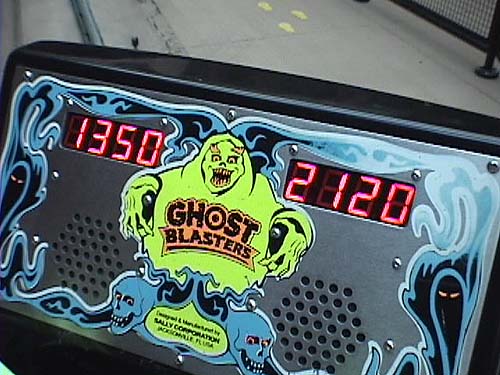 Elissa's score on the left, Robb's on the right! =)
Click HERE for Page Two of Mall of America Photos!