Roller Coaster Photo Gallery!_  Robb Alvey's Coaster Videos on DVD! Videos for Download!  _Links!__Home! Contact Us!
Summer Mid-West 2003 Trip!
Robb, Elissa, Max, John, Justin, & Dan road trip across 10 parks in 9 days!
Valleyfair! Mall of America Wisconsin Dells Six Flags Great America Cedar Point Six Flags Worlds Of Adventure
Paramount's King's Island Six Flags Kentucky Kingdom Holiday World Indiana Beach
Indiana Beach
Monticello, IN
www.indianabeach.com
Photos and Captions by Robb Alvey & Elissa White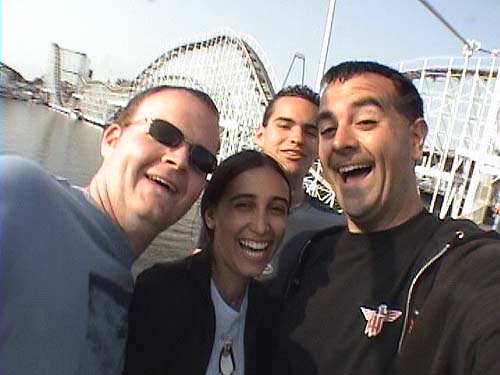 We started our day on the famous suspension bridge.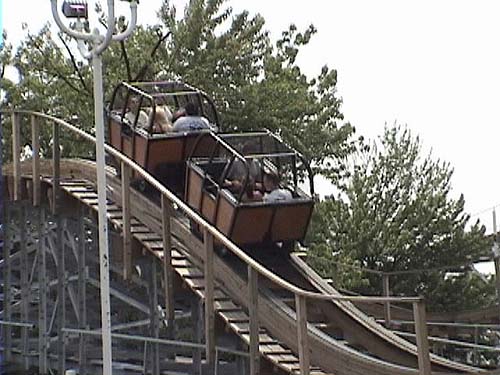 Lost Coaster was only running one train, but fortunately, the park wasn't too crowded.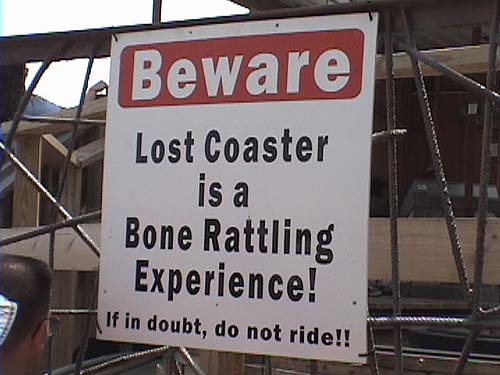 Boy, is that sign right!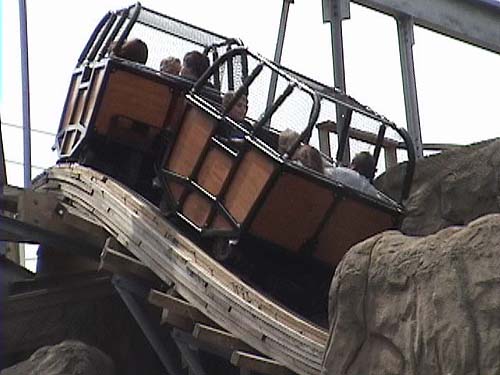 Some of the drops on this are just wrong and painful!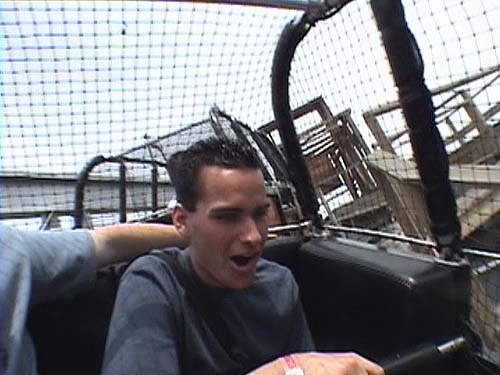 Lost Coaster shook the diabetes out of Dan!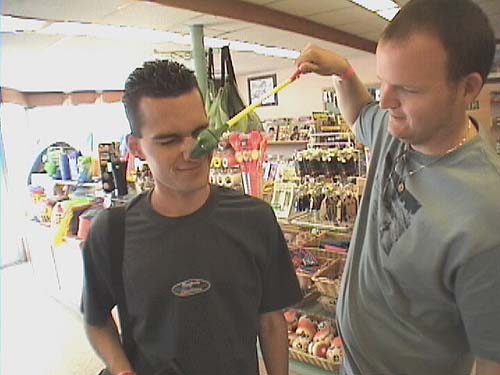 Gift shop antics once again!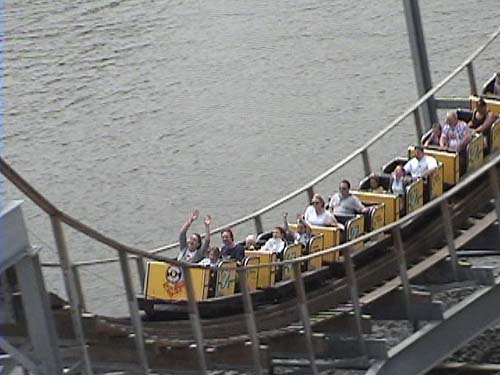 Cornball Express was still a lot of fun and scenic!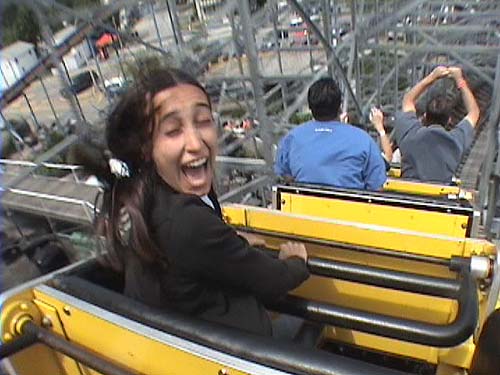 Elissa experiences 'hairtime' on Cornball.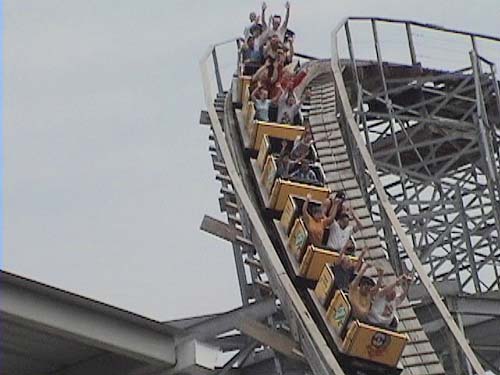 This fun little coaster was shoe-horned into the park.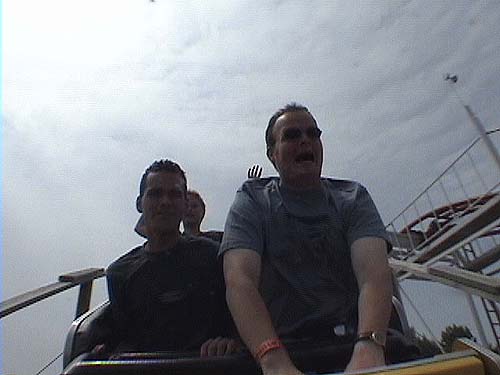 Dan & Justin also get lots of airtime on Cornball, but we were all a little spoiled by Cyclops.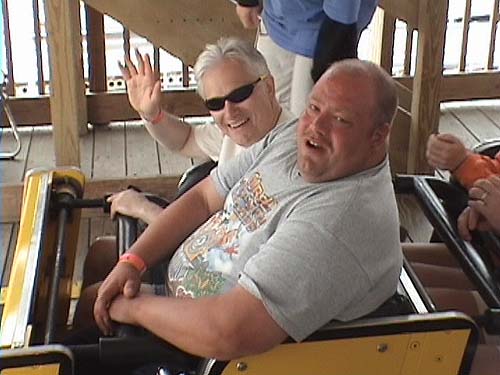 We catch Charles taking a ride on Cornball!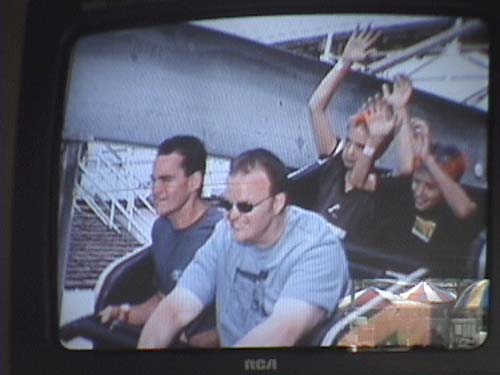 Why do on-ride photos always capture you at your best?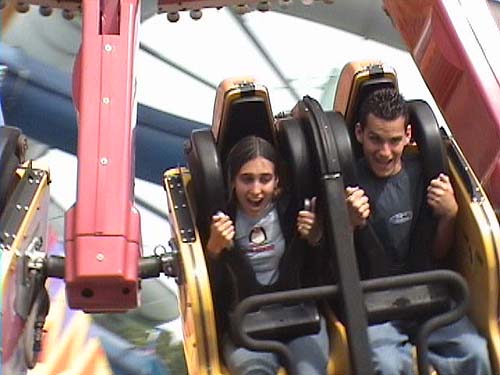 Dan and Elissa are having way to much fun on the Chaos!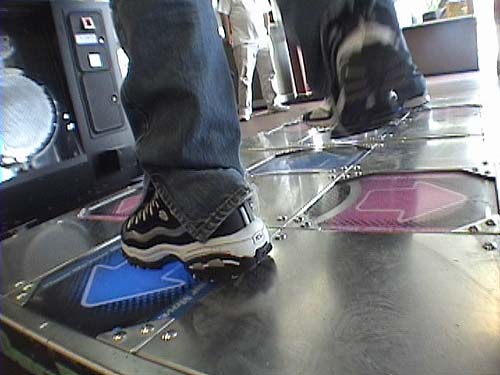 No coaster trip would be complete without a little bit of DDR.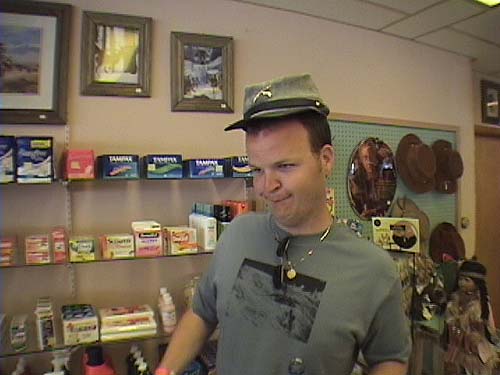 A week in the mid-west has had a weird effect on Justin.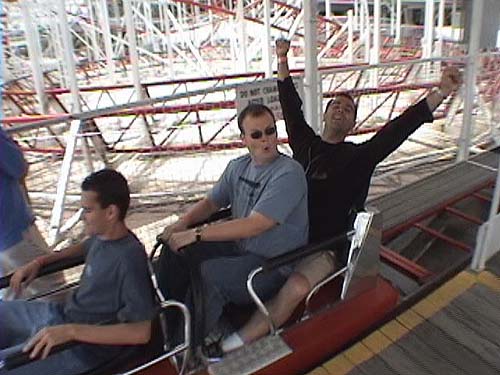 The boys are liking the tandem seating a little too much!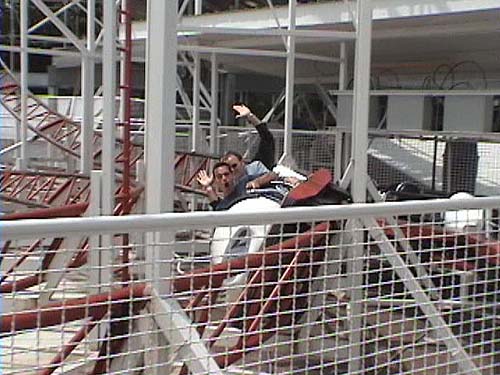 Dan looks surprised by the power of this little Schwarzkopf coaster.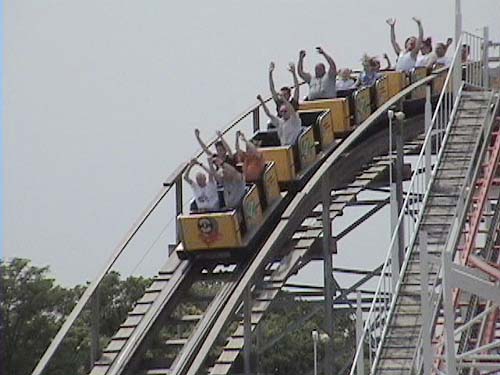 Cornball was certainly one of the best woodies on the trip.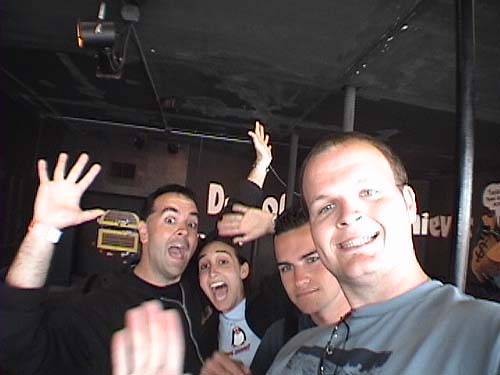 Group shot by the Sally dark ride!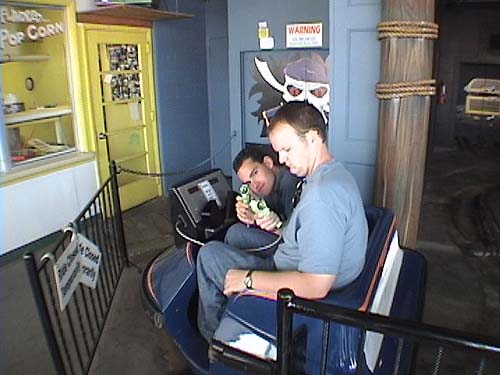 Once again, Dan's got the hang of it, Justin looks a little puzzled!