Roller Coaster Photo Gallery!_  Robb Alvey's Coaster Videos on DVD! Videos for Download!  _Links!__Home! Contact Us!
Summer Mid-West 2003 Trip!
Robb, Elissa, Max, John, Justin, & Dan road trip across 10 parks in 9 days!
Valleyfair! Mall of America Wisconsin Dells Six Flags Great America Cedar Point Six Flags Worlds Of Adventure
Paramount's King's Island Six Flags Kentucky Kingdom Holiday World Indiana Beach
Six Flags Worlds of Adventure
Aurora, OH
www.sixflags.com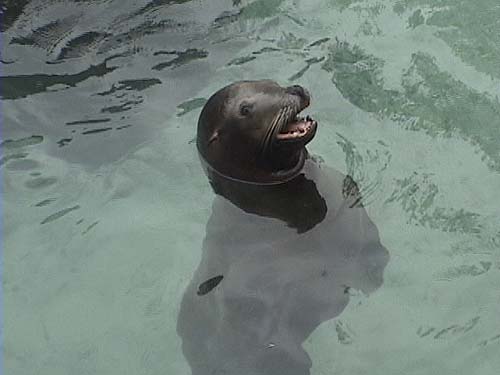 We decided to make a visit to the "Sea World" side of the park.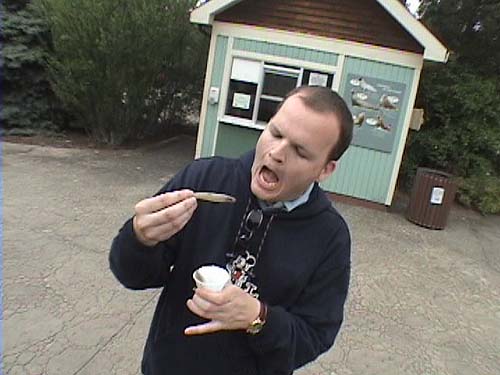 Justin found the frozen sardines to be very yummy!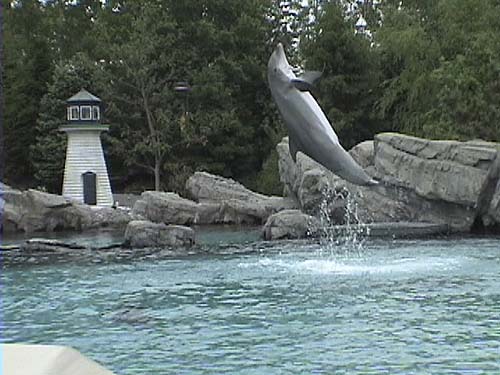 Ahh, it's fish and rides! A nice combo!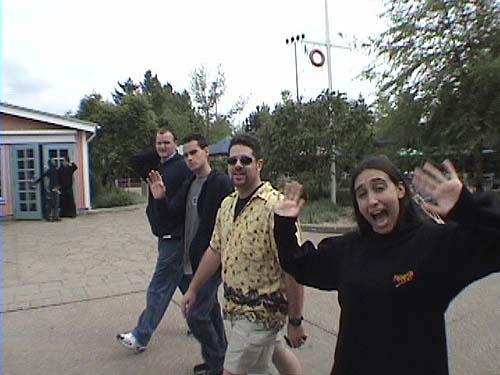 Group photo at the marine wildlife park!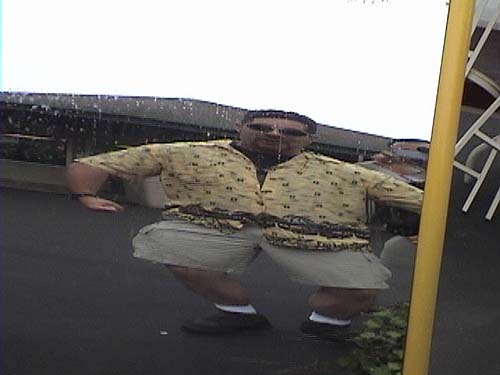 John looks at himself in the "ACER" mirror.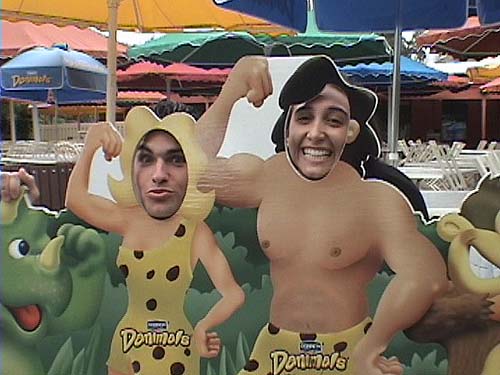 Dan and Elissa's true inner personalities come out!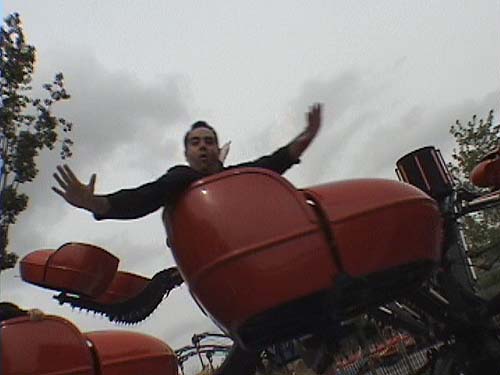 It was cool to see that a lot of the old Geauga Lake rides were installed in the Sea World side of the park.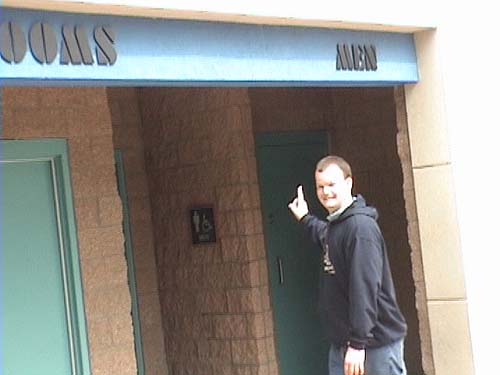 Once again, Justin's bladder gets the best of him!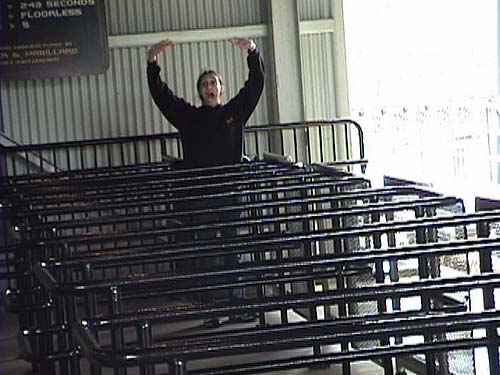 BTW, did we happen to mention how empty the park was?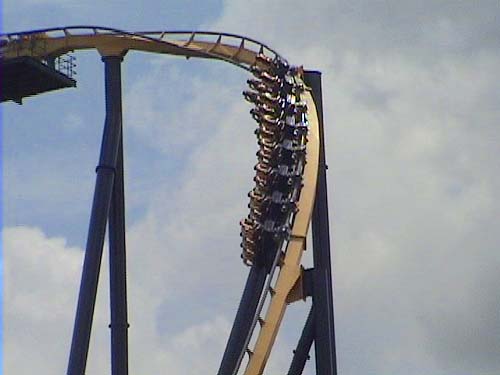 Batman Knight Flight is one of the best floorless coasters.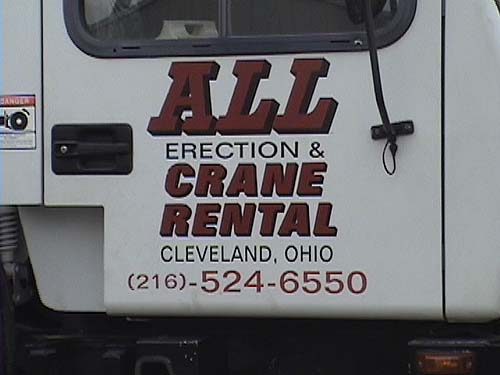 The 14-year old boy in me says "If you see the word 'erection' at an amusement park, take a picture of it!"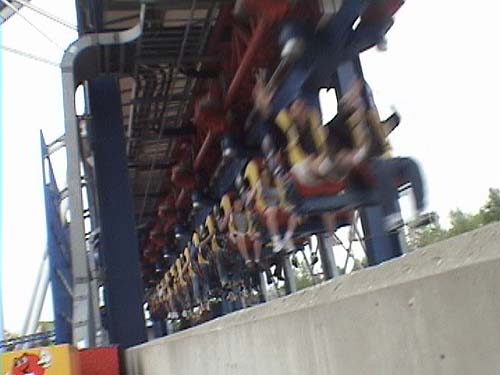 The 4th and final Impulse on our trip...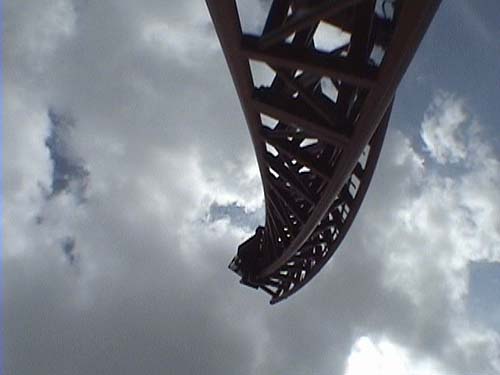 ...was the best of them all!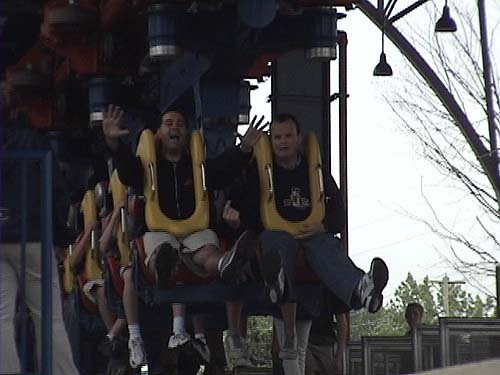 Not too sure why SUE seems more powerful than all the other ones, but it just does.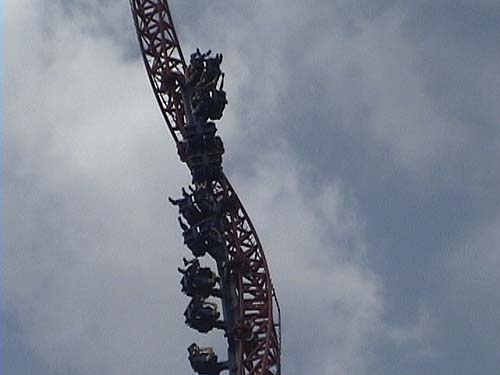 It really feels like you're going to hit the top of the spike!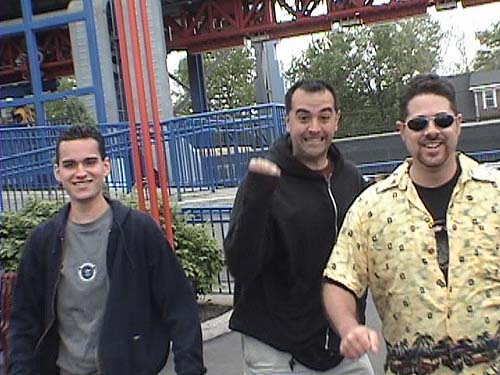 All the boys are pretending to be supermen.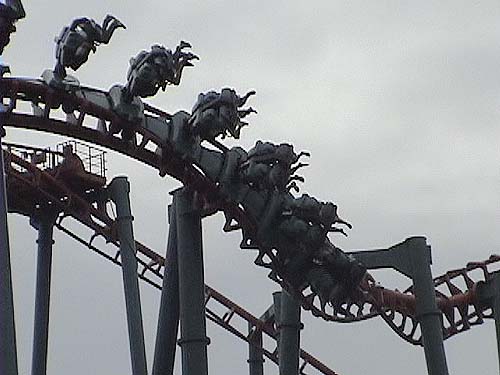 Uh, oh...it's SLC time!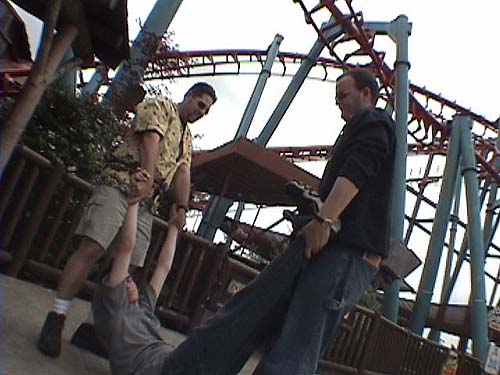 Even though it almost killed him, "SLC lover" still enjoyed his ride.
Click HERE for page two of Six Flags Worlds of Adventure Photos!