Summer Mid-West 2003 Trip!
Robb, Elissa, Max, John, Justin, & Dan road trip across 10 parks in 9 days!
Valleyfair! Mall of America Wisconsin Dells Six Flags Great America Cedar Point Six Flags Worlds Of Adventure
Paramount's King's Island Six Flags Kentucky Kingdom Holiday World Indiana Beach
Valleyfair!
Shakopee, MN
www.valleyfair.com
Photos and Captions by Robb Alvey & Elissa White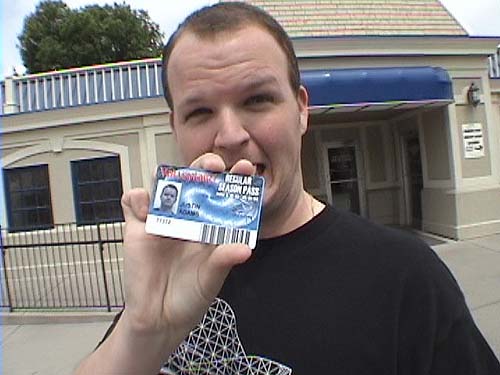 Justin shows off his brand new Valleyfair pass after flying the redeye into Chicago that morning..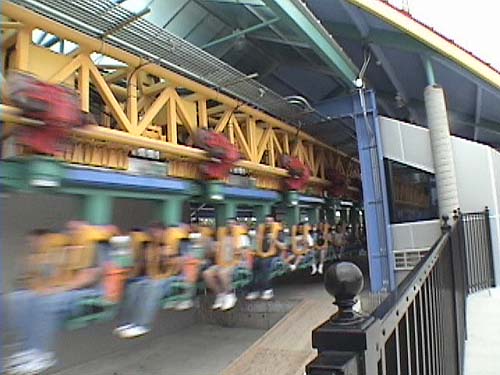 Steel Venom was the first Impulse of our trip out of 4, it made a really creepy sound!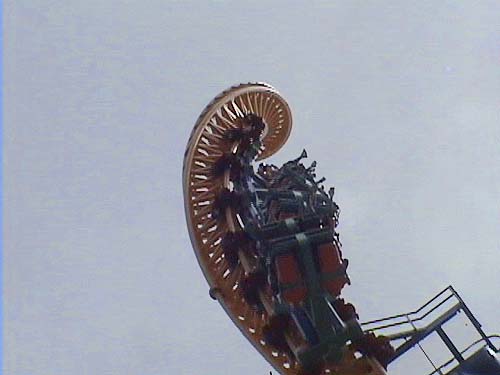 It was broken when we arrived, but luckily it opened up later in the day.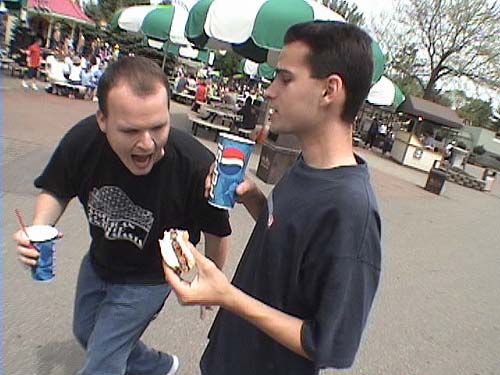 Justin's ACE shirt has immediate effects as he goes after Dan's food. =)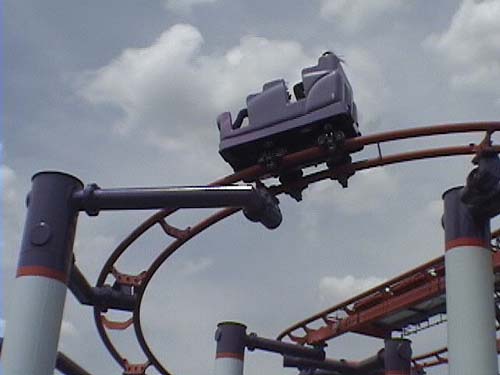 Those Arrow Wild Mice and their banked turns.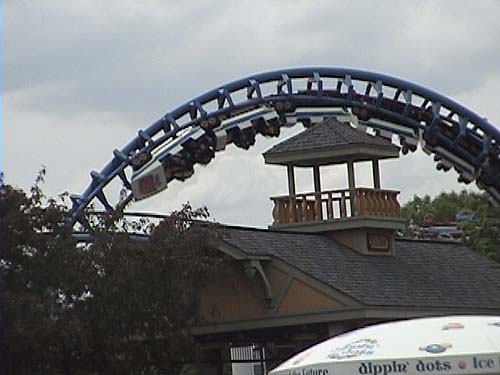 Oh, look her dreams led us to another Arrow ride!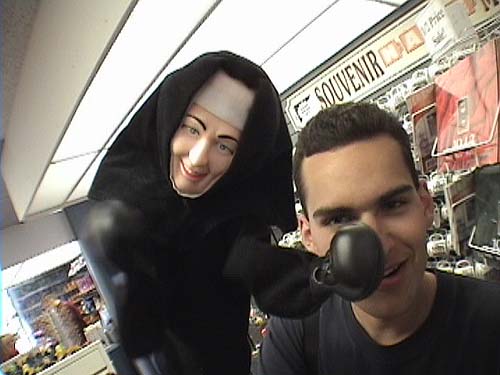 Every good theme park has boxing nuns.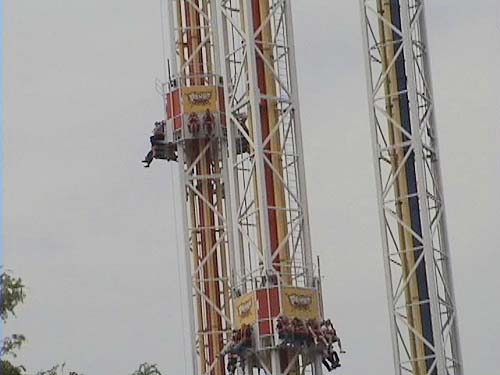 Son of Power Tower.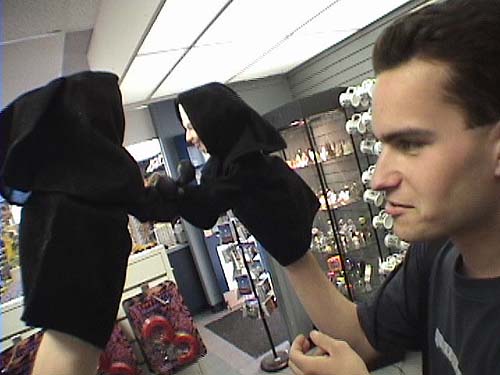 Boxing Nuns! Round 1! *FIGHT*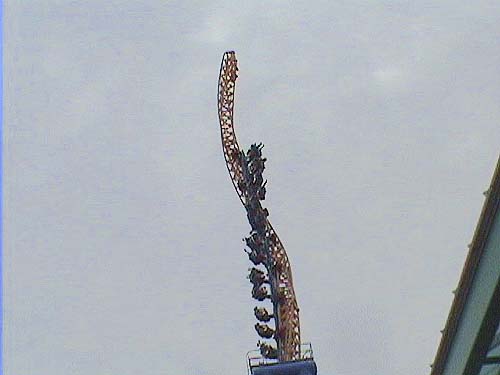 We finally got on the Impulse at the end of our visit.