Six Flags Great America
Gurnee, IL
Official Website: http://www.sixflags.com
Midwest 2003 Trip!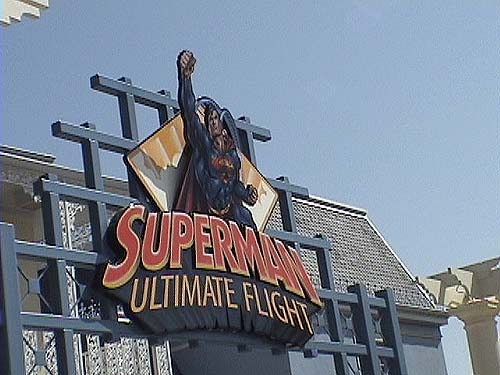 Superman is SFGA's new for 2003 flying coaster.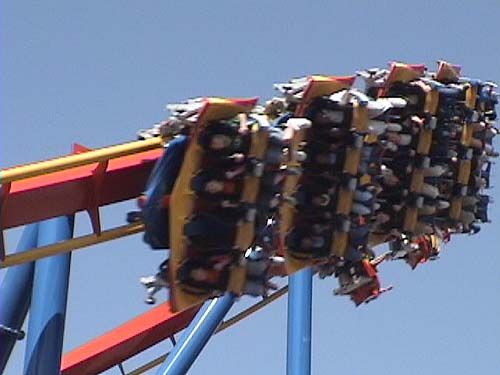 Everyone had a good time on this B&M flyer.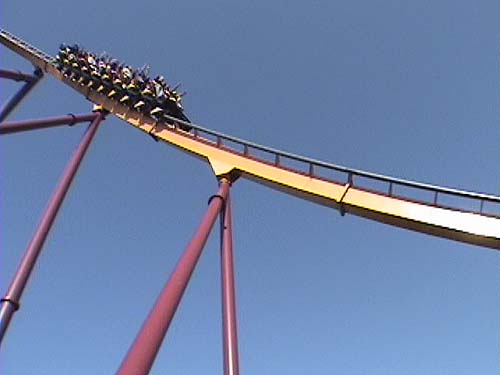 But an even better time was had on Raging Bull!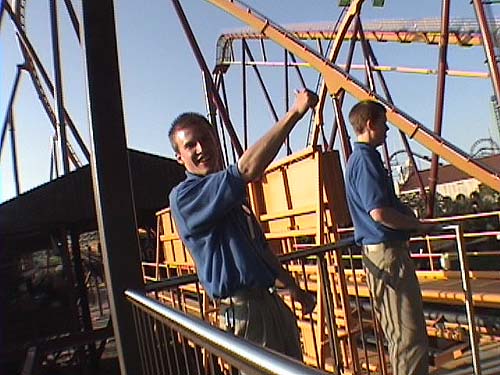 Andrew's working hard to make sure no one's chewing gum!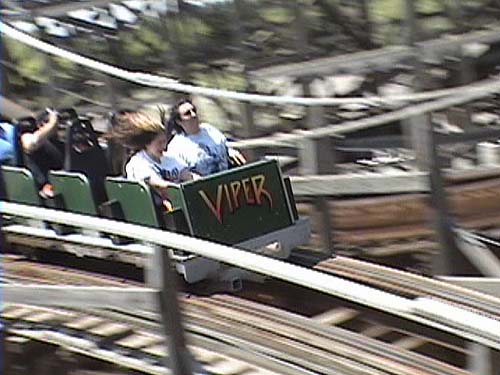 Viper was an instant favorite of everyone's on the trip!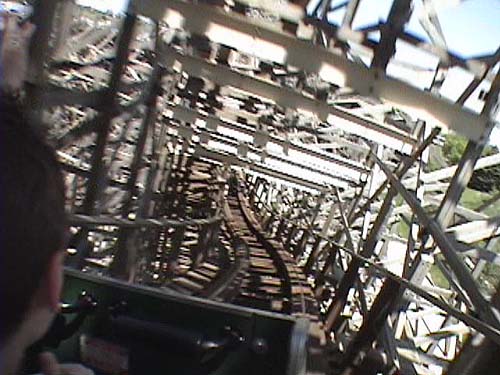 Check out the head choppers on this coaster!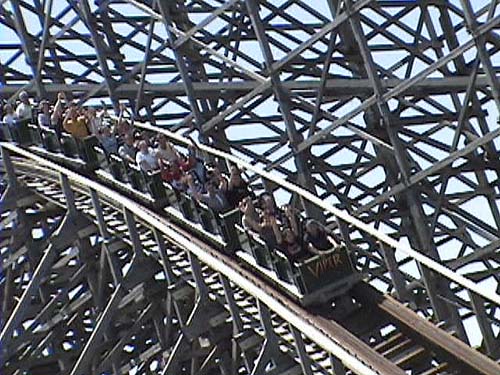 While Cyclops was a hard coaster to beat, Viper came pretty close.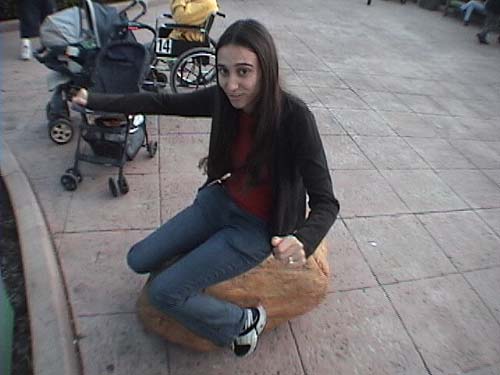 Elissa balances herself on the rock by clenching up her butt cheeks.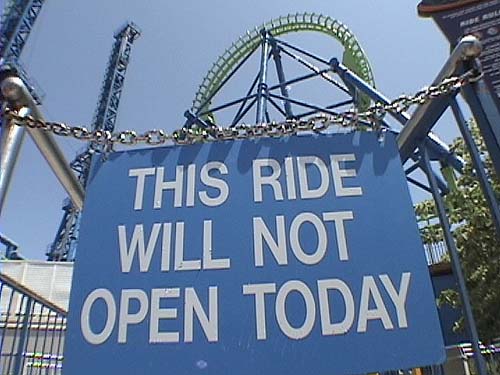 HAHA! Well, as if we didn't already know that! =)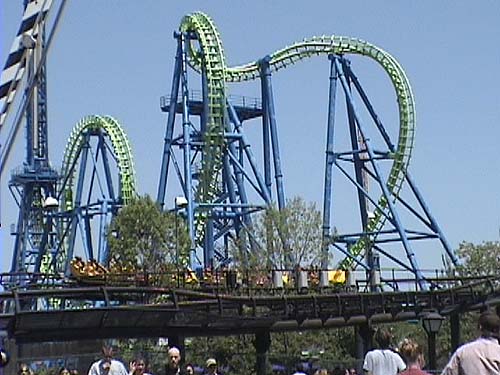 Ahh, a Vekoma masterpiece in all it's glory!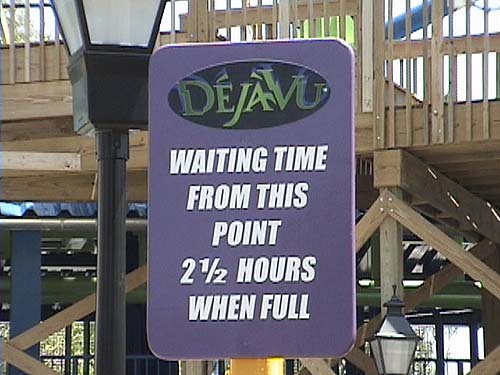 Today the waiting time is more like 2 1/2 months!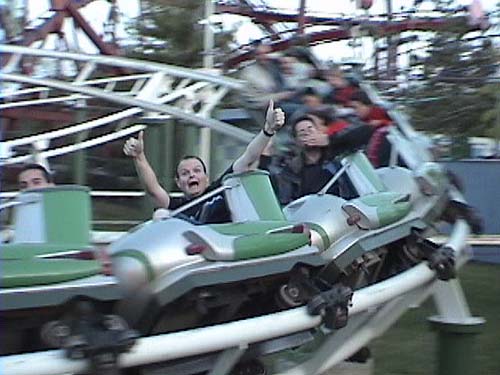 The boys seem to be enjoying this Vekoma ride, though!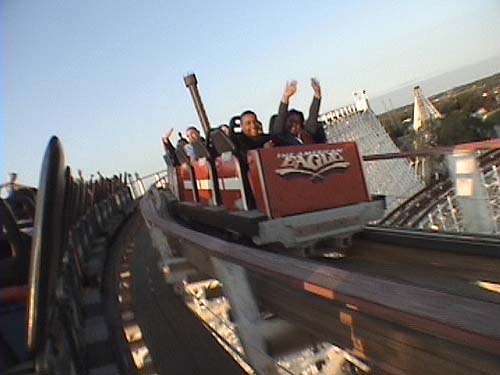 American Eagle backwards and racing!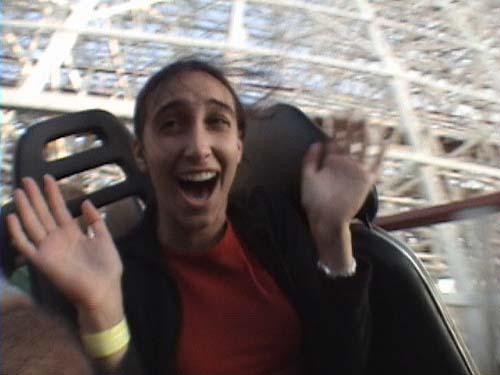 Elissa is happy to be on an Intamin ride!
Click HERE for page two of Six Flags Great America Photos!