Roller Coaster Photo Gallery!_  Robb Alvey's Coaster Videos on DVD! Videos for Download!  _Links!__Home! Contact Us!
Summer Mid-West 2003 Trip!
Robb, Elissa, Max, John, Justin, & Dan road trip across 10 parks in 9 days!
Valleyfair! Mall of America Wisconsin Dells Six Flags Great America Cedar Point Six Flags Worlds Of Adventure
Paramount's King's Island Six Flags Kentucky Kingdom Holiday World Indiana Beach
Paramount's King's Island
King's Mills, OH
www.pki.com
Photos and Captions by Robb Alvey & Elissa White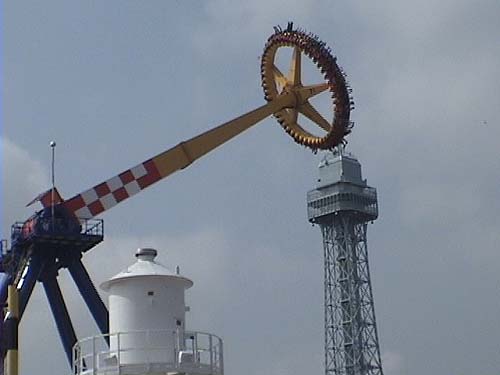 Delirium was one psycho flat ride!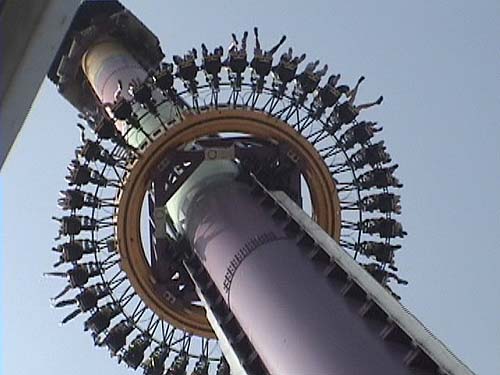 Drop Zone is still our favorite ride at the park, though!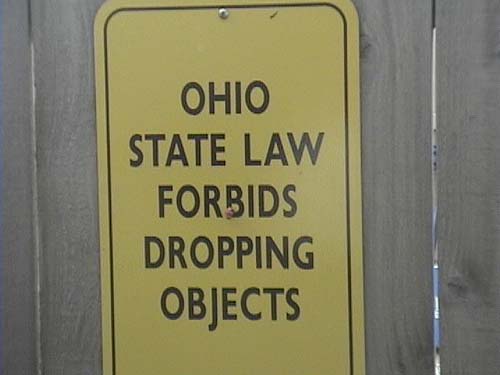 So how do they manage to operate Drop Zone???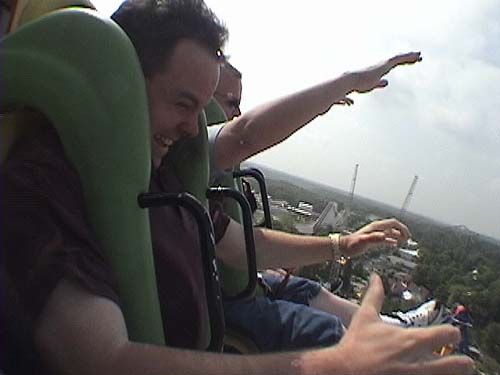 Max finally gets the courage to raise his arms!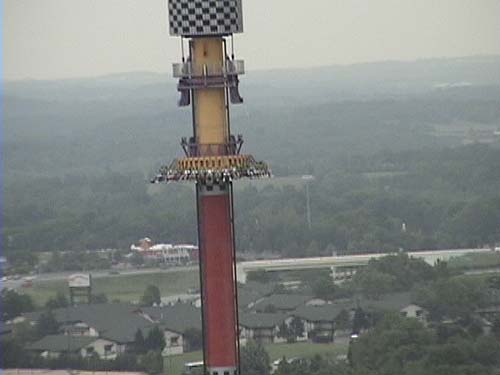 This Drop Zone makes us want to ride the one at King's Dominion even more!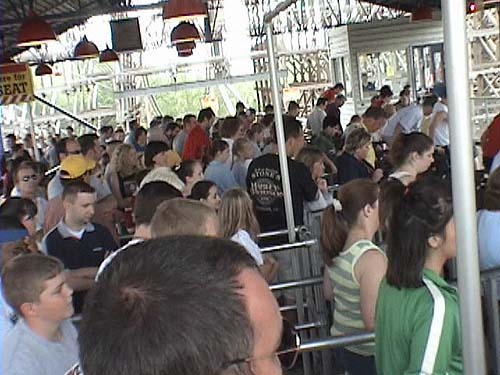 There were hoards of people everywhere ready to ride Son of Beast!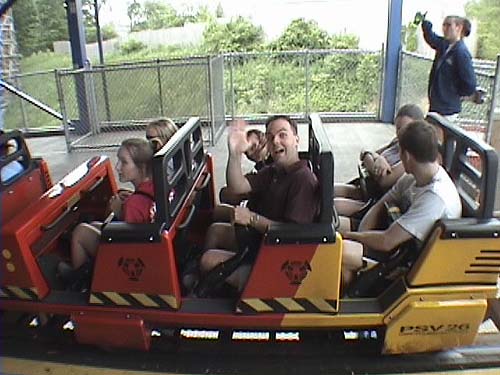 "Make sure you sit in the middle of the train!!!"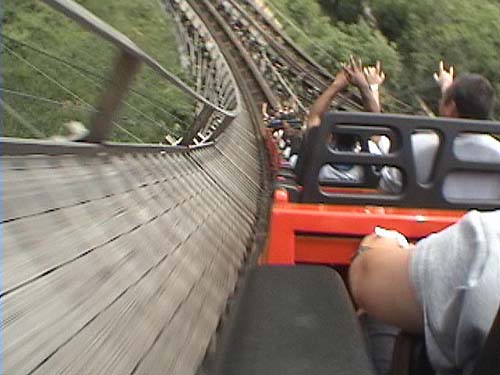 Son of Beast is fast and tough!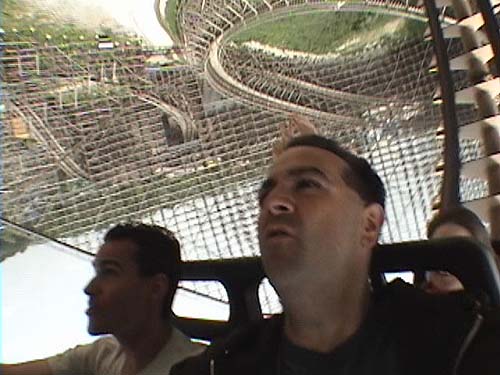 Who said that a wooden coaster couldn't have a loop?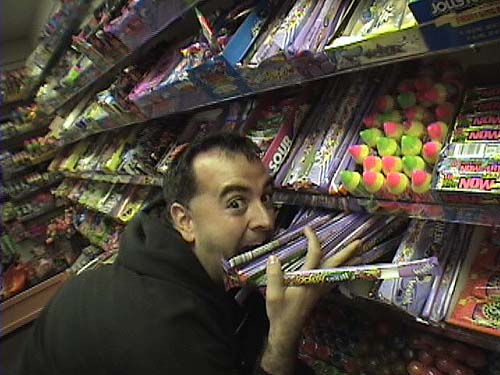 Robb eats all the Nerds Rope that King's Island can throw at him!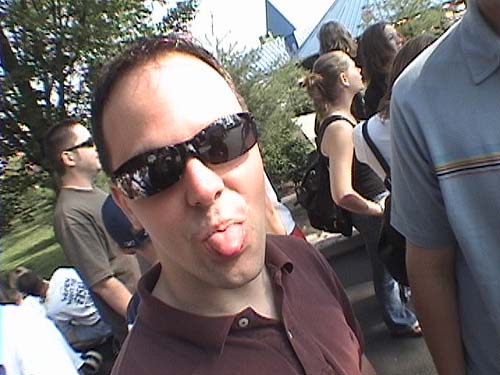 Max is mad because he can't get all the credits in today!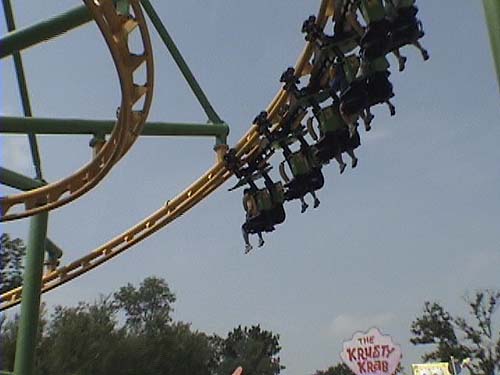 This was our first time on the kiddie Vekoma Suspended thing.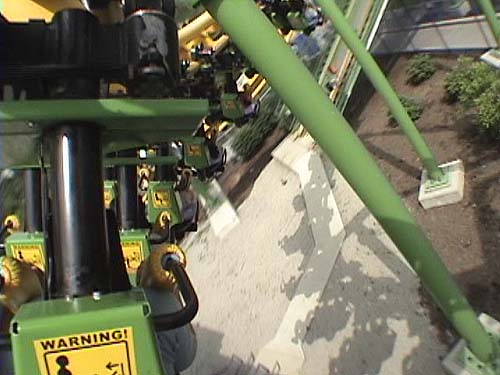 It pretty much is an "SLC in training"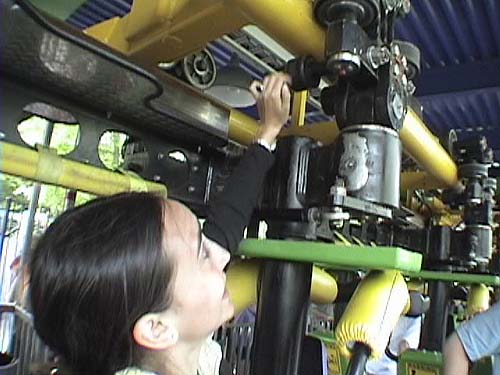 And like all other great Vekoma engineering, the wheels spin free.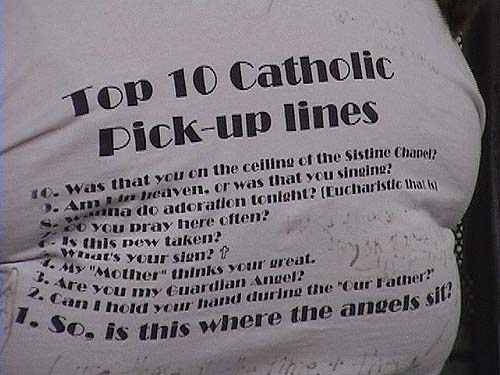 Hey Max, how many of these have you used? =)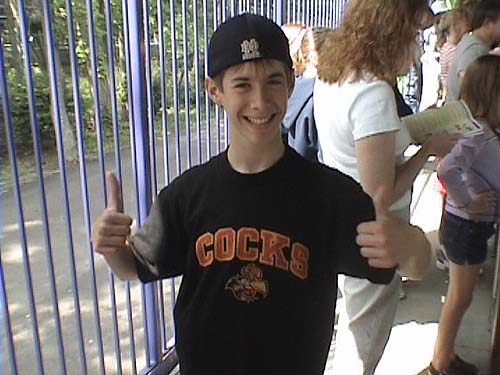 Dude, PKI was the day of cool shirts!!!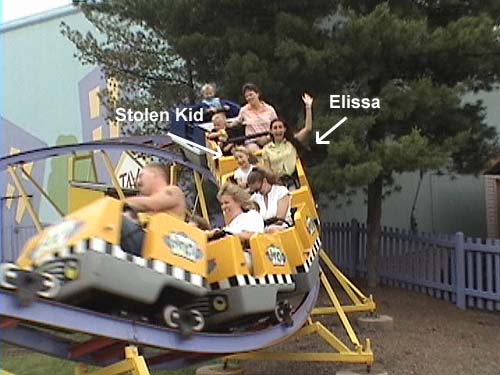 Once again, Elissa steals a kid to get the Taxi Jam credit!
Click HERE for page two of Paramount's King's Island Photos!