Theme Park Review's Links!
Here are some sites we highly recommend:

Roller Coaster Database - Need we say more?


Screamscape! - Best news and rumors on the net! (About parks, that is)


Westcoaster! - Theme Parks & Potato Salad!


Coaster Force - Great international coaster information


Roller Coasters, Hot Chicks, and Beer - Do you need anything else? =)


It's all about Great Adventure!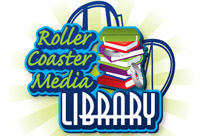 Roller Coaster Media Library! Check it out (literally!) And be sure to take their quiz!


Lifthill.net - some AWESOME photos from Europe and the rest of the world!


Like is says - Networking the Attractions Business

Coaster Counter - A great way to log your track record!


RideWorld - Park Events, and Theme Park Information!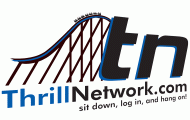 Thrill Network - Great information about coasters and theme parks


Coaster Game Stuff, Forums, and more random stuff!

Onride - International Rollercoaster Community and German pretzels


You might not find any hot chicks, but you'll find a LOT of coaster info!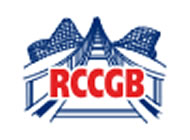 Roller Coaster Club of Great Britain - Just as it sounds!


It's a Coaster Club - European Style! Also home to First Drop Magazine!


NorCal Coasters - Who says Northern California is boring?


Theme Park Denmark - These guys live near the Dog Fart Coaster, so they're cool!


Ozcoaster.net - Coasters Freaky Australia Style!


Joyrides - The best coaster photos on the net!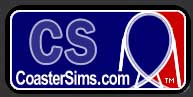 CoasterSims - Coaster game and other randomess


Lone Star Thrills - Because every thing is bigger in Texas!


Whootah! - Totally messed up people! Which is why we like them!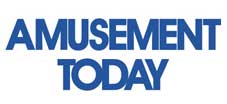 Amusement Today - The best "industry" information out there


Parcs Passion -Oui, Oui! French Roller Coaster Club


Six Flags New England Central - Everything you need to know about SFNE


Roller-Coaster.com.au - Great site about Australian parks


Jonathan Hawkins' Coaster Site - Lots of photos and videos by Jonathan


XTREME Coastin - It's about coasters and it's XTREME!


East Coast Coasters - Videos, Photos and Information about coasters out east


The Point Online - Cedar Point Information


Coasterdom - Lots of coaster information and cool forums!


Great Adventure Source - Everything you need to know about SFGadv!


PKI Central - Everything you need to know about King's Island.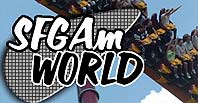 SFGAm World - Everything you need to know about Six Flags Great America


XtremeCoasters - Information about XTREME rides!
These pages are in no way affiliated with nor endorsed by Busch Entertainment, Cedar Fair, Legoland, Paramount Parks, Tussaud's Group,
Six Flags, Universal Studios, the Walt Disney Company or any other theme park company.
Disclaimer! You need a sense of humor to view our site,
if you don't have a sense of humor, or are easily offended, please turn back now!