Roller Coaster Photo Gallery!_  Robb Alvey's Coaster Videos on DVD! Videos for Download!  _Links!__Home! Contact Us!
Summer Mid-West 2003 Trip!
Robb, Elissa, Max, John, Justin, & Dan road trip across 10 parks in 9 days!
Valleyfair! Mall of America Wisconsin Dells Six Flags Great America Cedar Point Six Flags Worlds Of Adventure
Paramount's King's Island Six Flags Kentucky Kingdom Holiday World Indiana Beach
Holiday World
Santa Claus, IN
www.holidayworld.com
Photos and Captions by Robb Alvey & Elissa White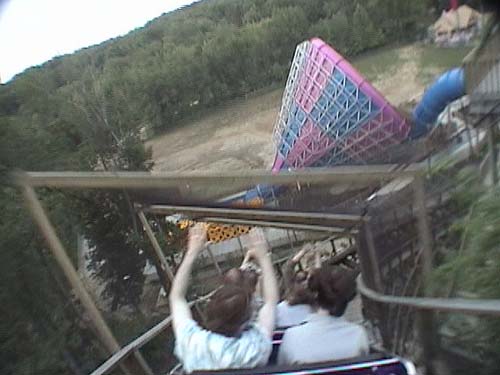 Did a space ship land at Holiday World, or did they just get a new water ride?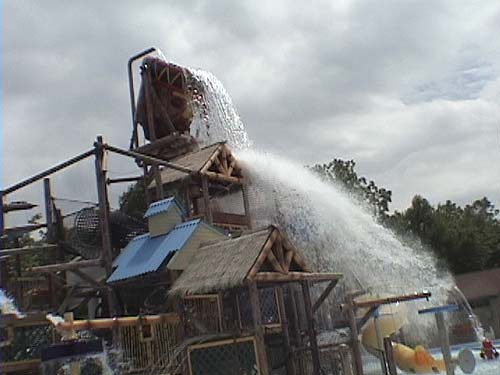 Buckets are really great, except when it's 60 degrees out!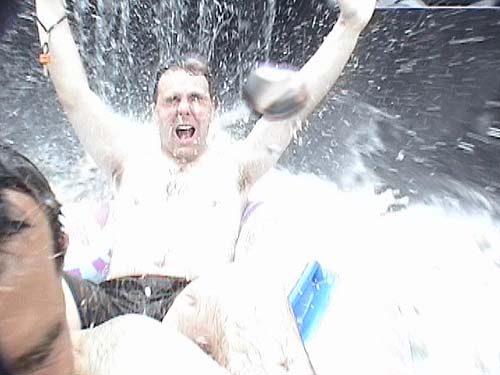 Max, don't worry, this isn't New Jersey water!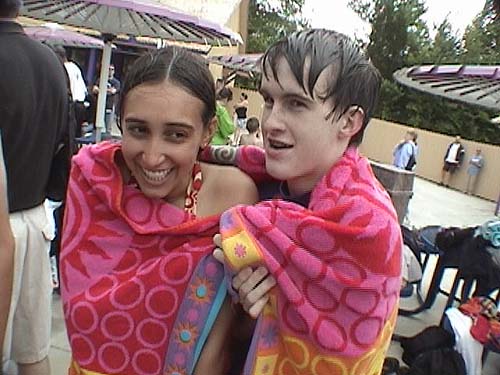 Mark is now officially the envy of all the coaster boys! =)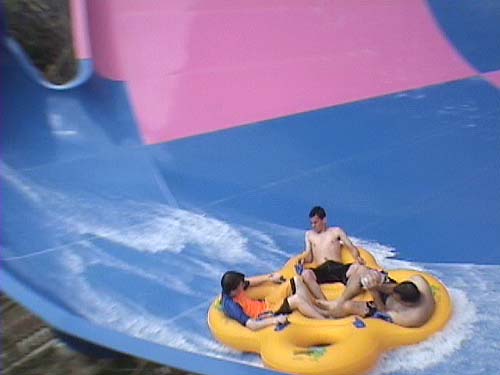 Zinga's like the toilet bowl ride on it's side.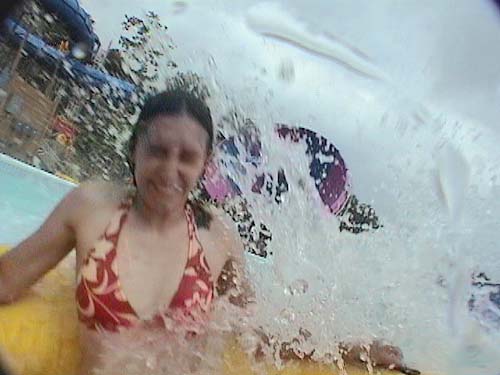 Elissa prepares herself for the frigid water about to hit her.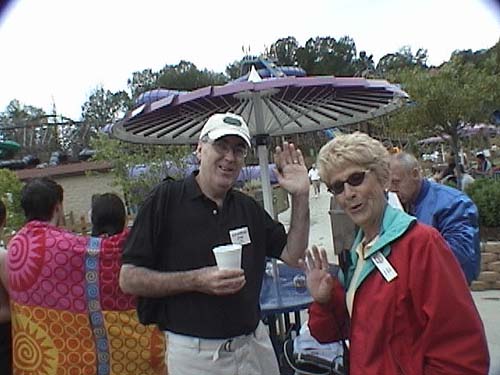 The adults show that they are wiser than us kids by staying warm and dry.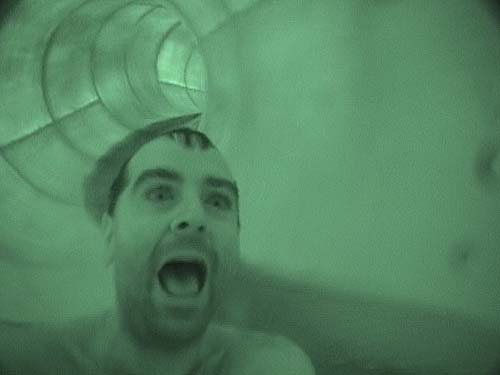 This is the weirdest picture of Robb!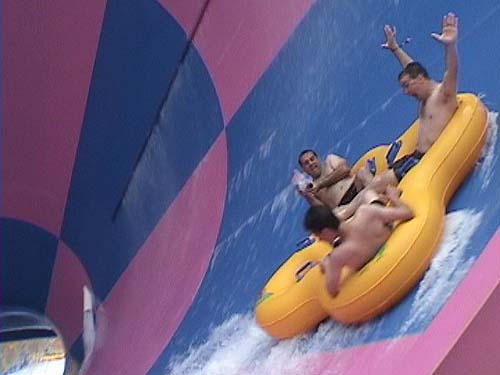 Watercam worked for the 2nd year in a row.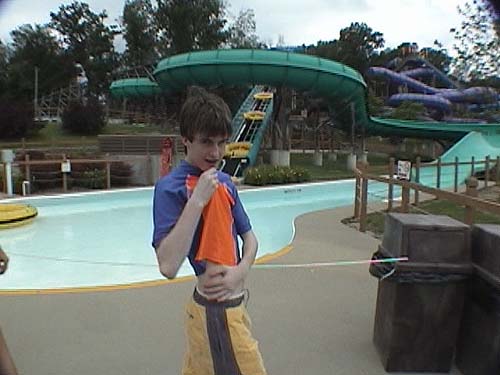 Apparently Mark has been hanging out with Robb and Elissa too long.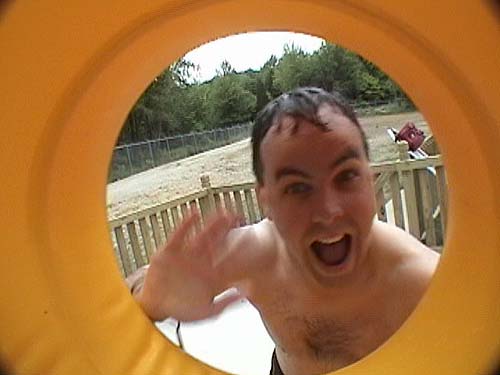 Max and Dan to their Brady Bunch impression.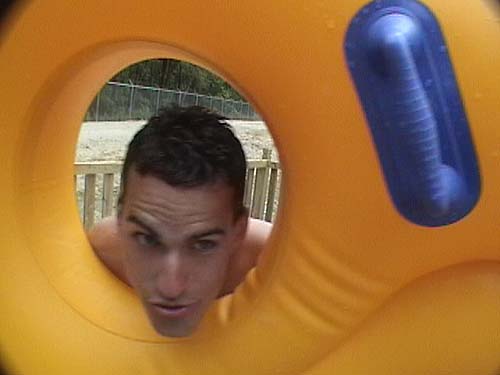 "Hey, dude...I'm down here...hey!"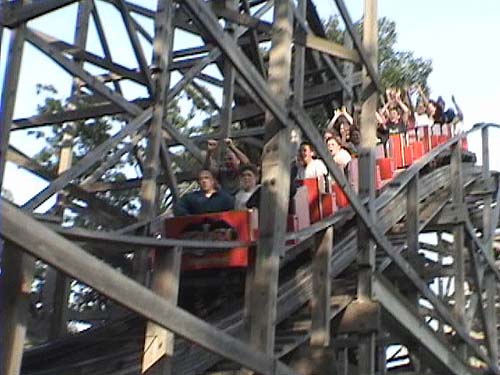 Raven was running amazing like normal!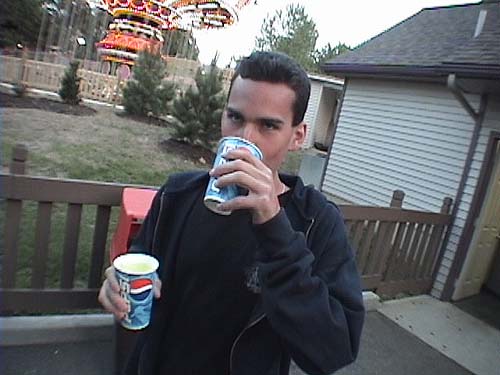 Dan juggles cups of free diet soda.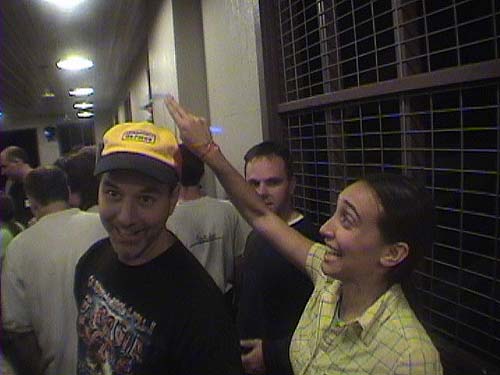 Elissa likes touching Mike's hat because it's Expedition Ge Force!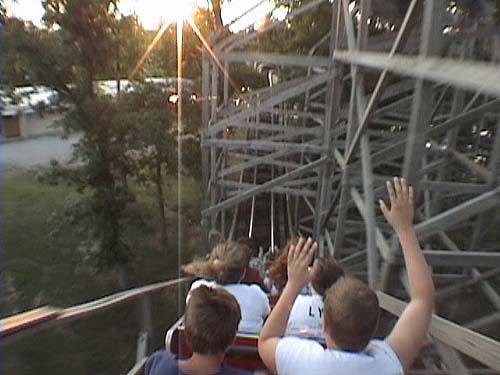 ERT on the Raven starts right as the sun sets!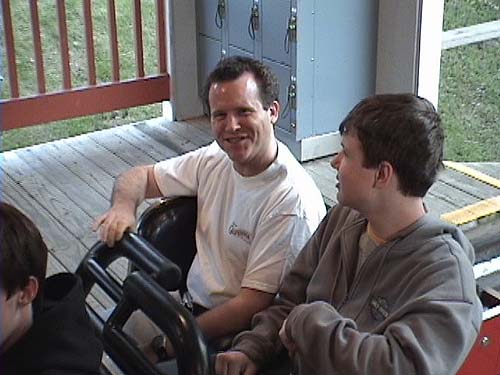 Joe and Rock get ready for their awesome backseat ride on the Raven!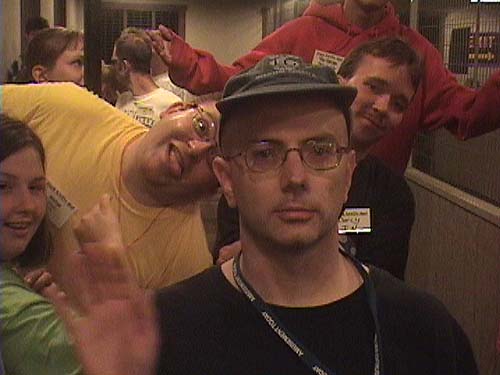 And we thought Mike was the weird one in this photo! =)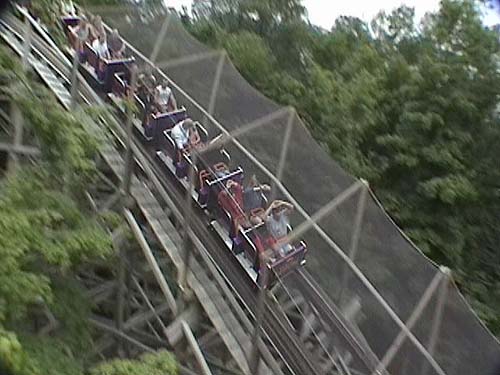 There are even more head choppers on Legend now that Zinga has been added.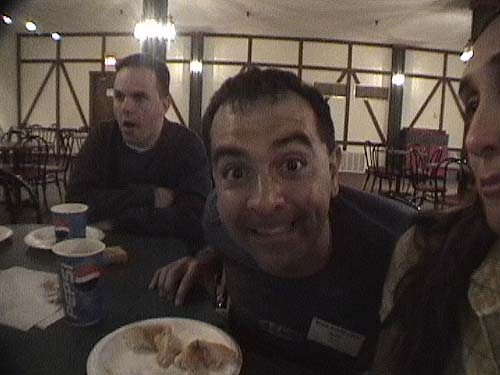 Food is always an important part of Stark Raven Mad.