Expoland
Suita, Japan
Official Website (English Version): http://www.expoland.co.jp/eng/index.html
Click HERE to read our Expoland Trip Report.
Click HERE to see our Japan trip video segments.
Click on a park below to see our complete photo update:
Tokyo Disneyland Tokyo DisneySea Sega Joypolis Tobu Zoo Park Fuji-Q Highland Tokyo Summerland Toshimaen Yomiuriland
LaQua Nagashima Spaland Universal Studios Japan Expoland Hirakata Park Festival Gate Nara Dreamland
Parque Espana Sea Paradise Yokohama Cosmoworld Japan Update Home!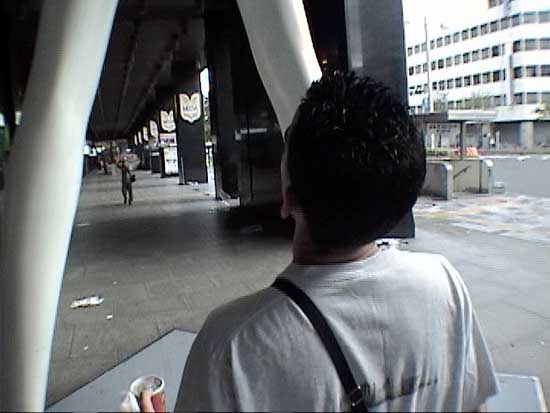 On the way to the train station, something catches our eye...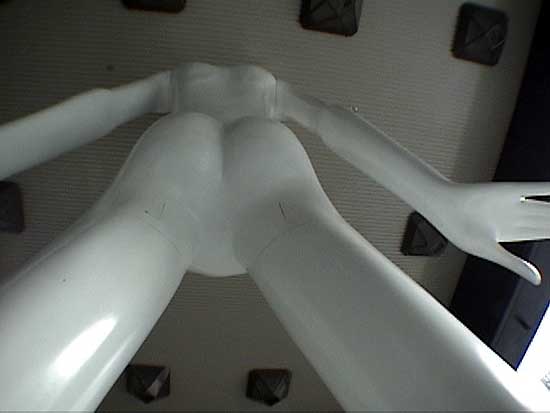 Woah! Forget the park! This is where we should go!!!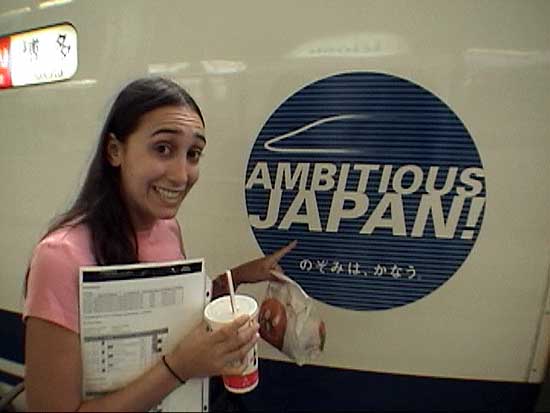 "Ambitious Japan!"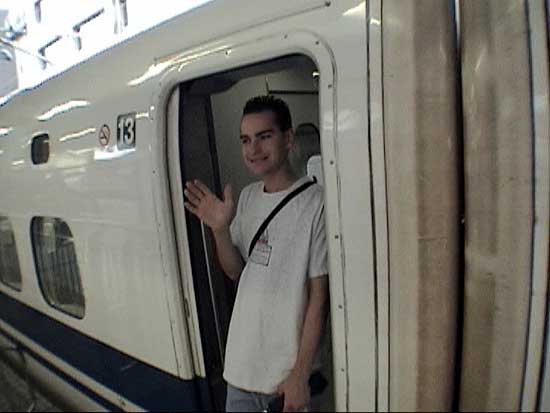 Is it just me or does Dan look like he's twelve years old in this photo? And had his head shrunk? =)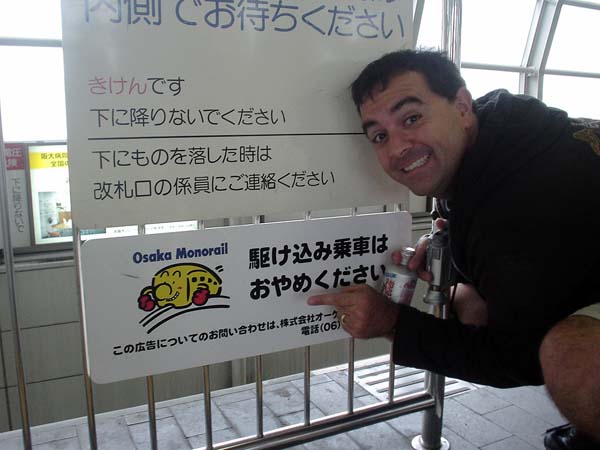 Time to ride the Osaka Monorail to Expoland!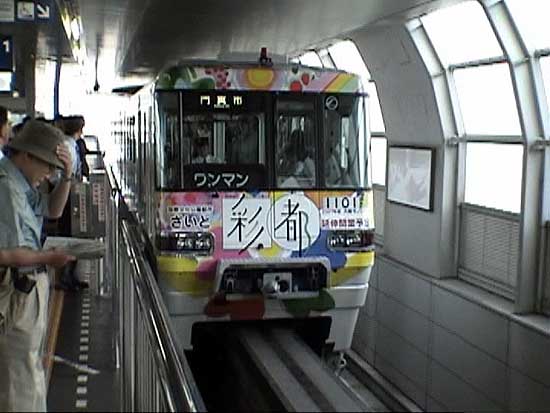 While the Expoland monorail might look like kind of ghetto, they were actually just fine!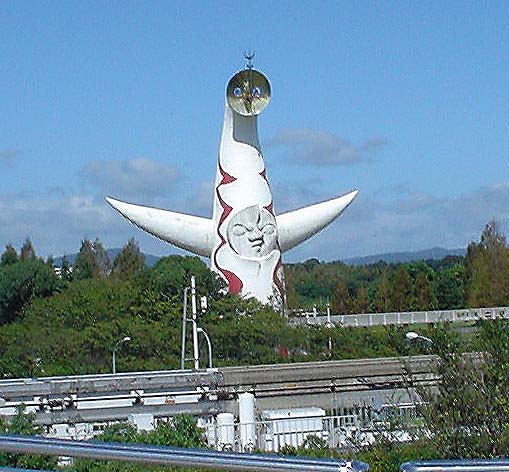 Upon arrival to Expoland, we saw this statue...he's the "I'm ANGRY statue!!!"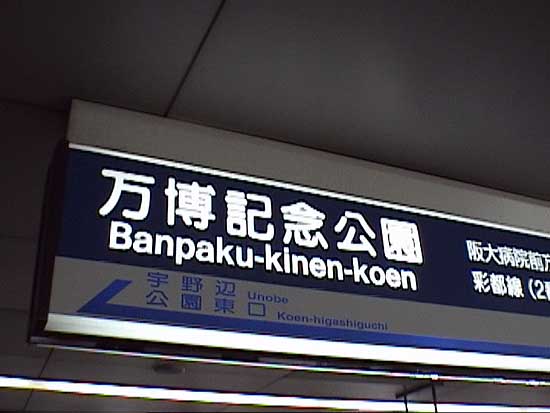 Robb is very happy we made it to "Banpaku-kinen-koen!"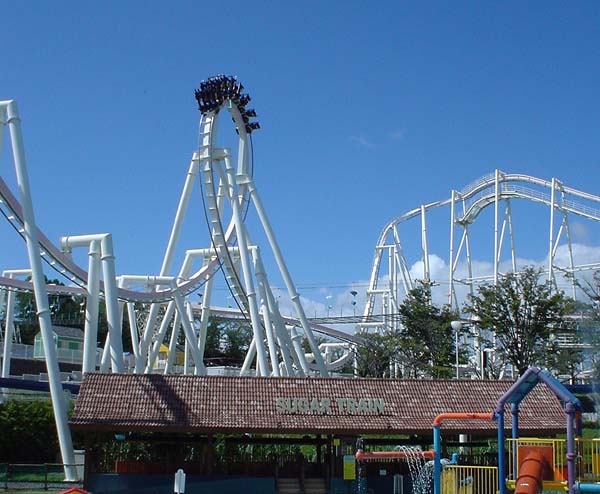 Ahh, Expoland! Home of Raptor! I mean, Orochi! =)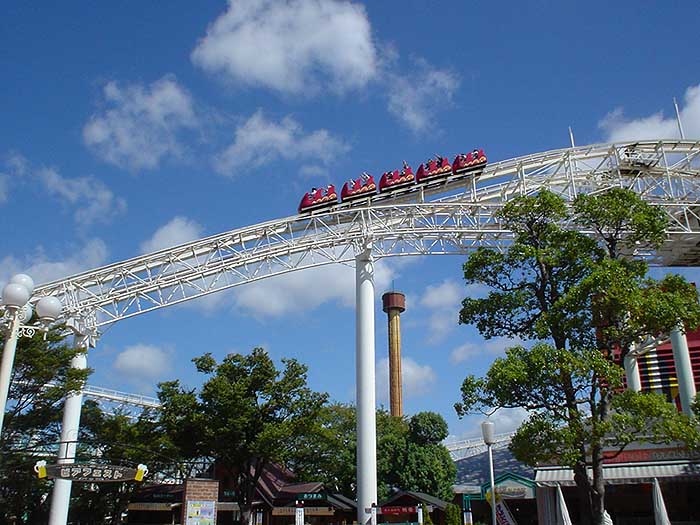 They also have the "Dinosaur coaster" which I believe it technically the longest coaster in the world.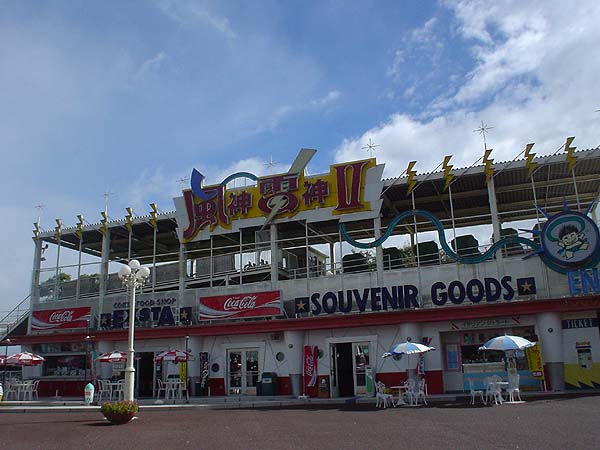 This sign translates to: "Togo Death Machine.....II"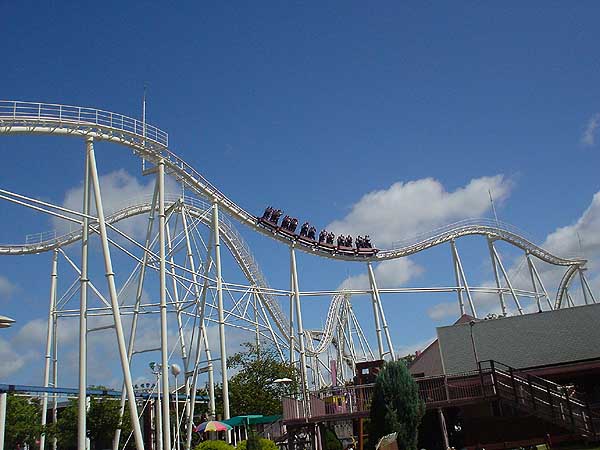 This was the epitome of the Togo Death Machines. A non-looping Stand up coaster with ball-busting restraints!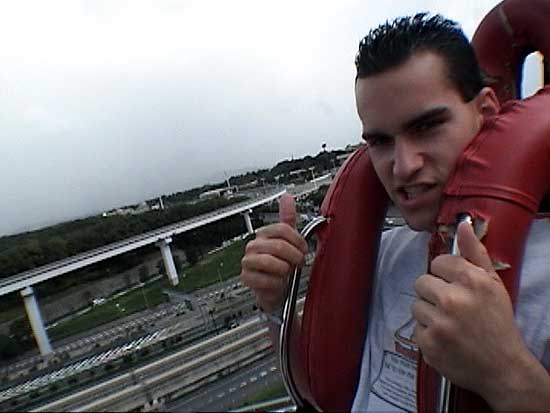 At this very moment, Dan's nuts are being squashed...and that takes a LOT of effort!!!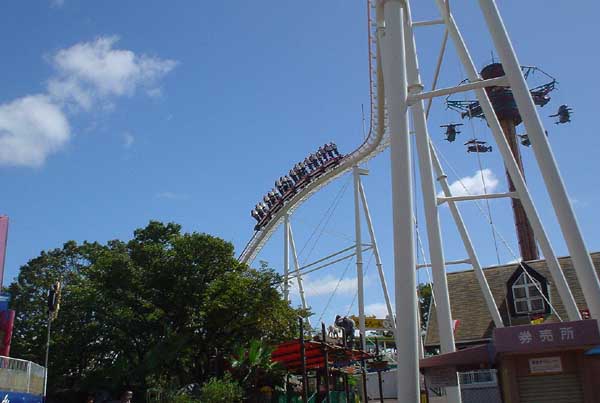 Even people without nuts get them squashed!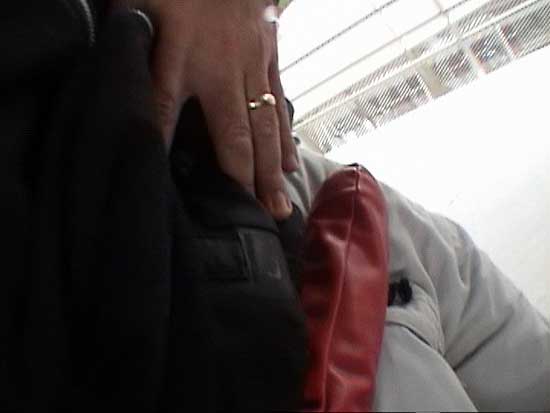 Here is a photo of the 'nut buster!'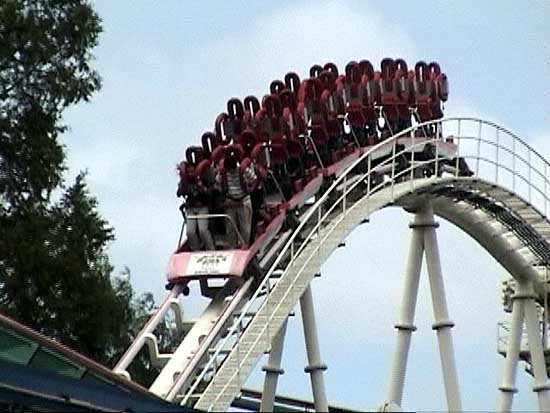 All the engineers at Togo are either women or have already had their nuts squashed by OTHER Togo coasters!
Click HERE to see Page Two of "Expoland" Photos
Expoland Photos Page 1 2 3 4 5
Click HERE to read our Japan Trip Planning Guide
Click HERE to read our Japan Trip Reports