Expoland
Suita, Japan
Official Website (English Version): http://www.expoland.co.jp/eng/index.html
Click HERE to read our Expoland Trip Report.
Click HERE to see our Japan trip video segments.
Click on a park below to see our complete photo update:
Tokyo Disneyland Tokyo DisneySea Sega Joypolis Tobu Zoo Park Fuji-Q Highland Tokyo Summerland Toshimaen Yomiuriland
LaQua Nagashima Spaland Universal Studios Japan Expoland Hirakata Park Festival Gate Nara Dreamland
Parque Espana Sea Paradise Yokohama Cosmoworld Japan Update Home!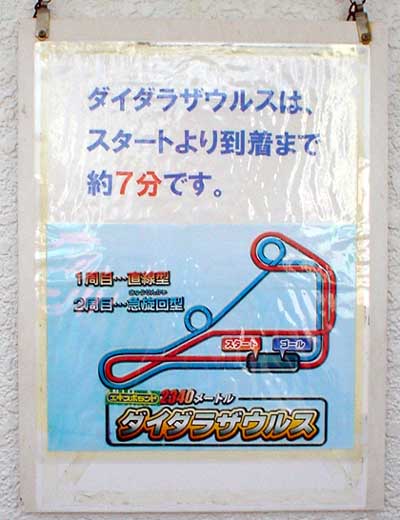 Good idea: Build the longest steel roller coaster in the world.
Bad idea: Connect two really boring racing coasters to make it the longest steel coaster in the world.
Take a guess at which one Daidarasaurus is? =)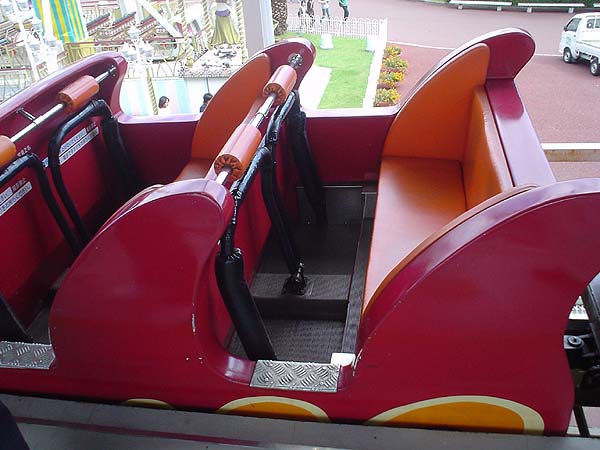 The trains look cool at least!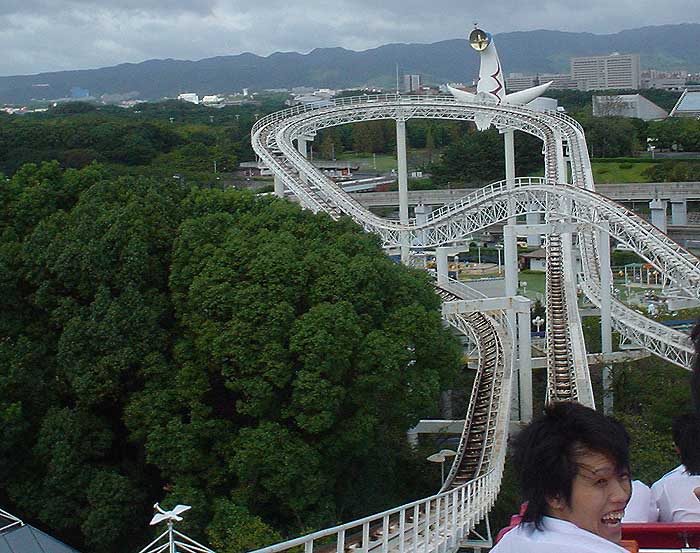 Yeah, this is pretty boring! Even Angry statue in the background agrees!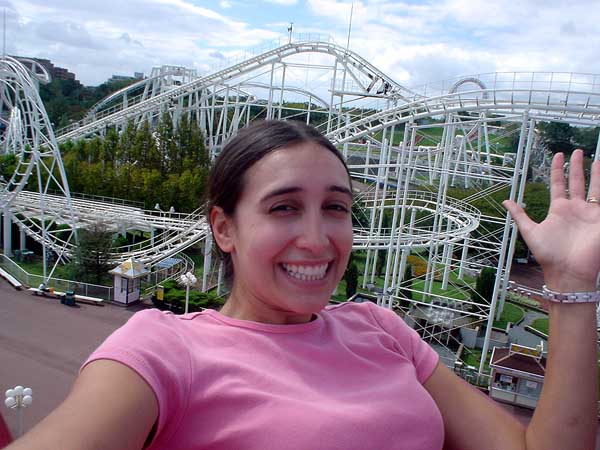 Elissa is all "I'm looking happy for the photo, but I'm bored out of my f**king mind!!"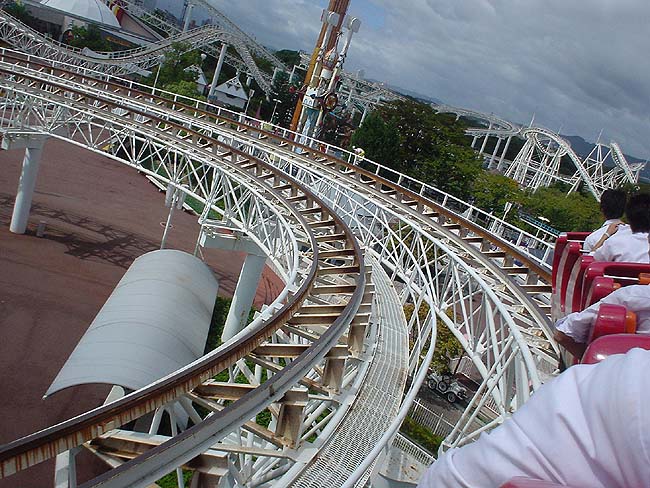 It's the two hour helix!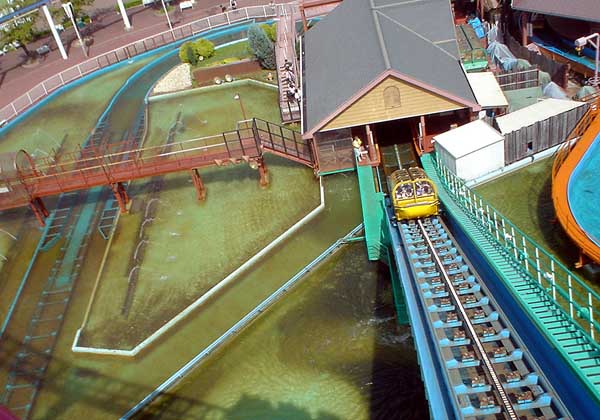 Expoland had a splashdown boat...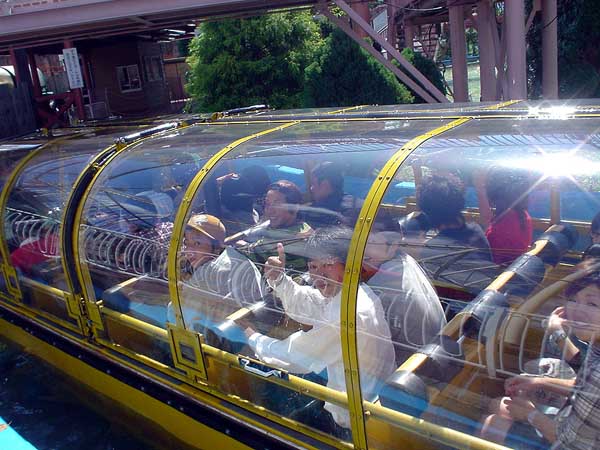 ...but it's covered...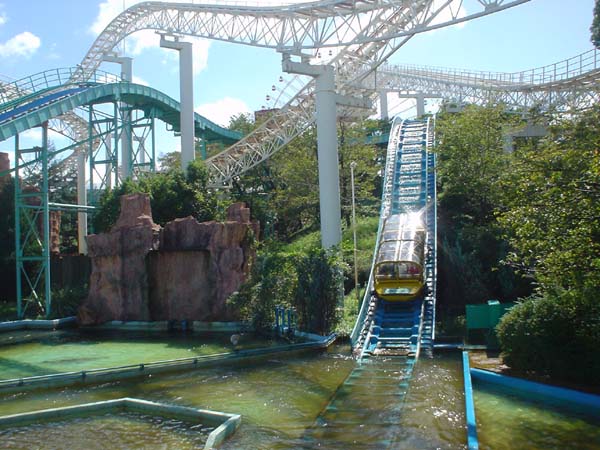 ...we're trying to figure out what the point of a splashdown boat is that you never get wet on! This ride was cool though!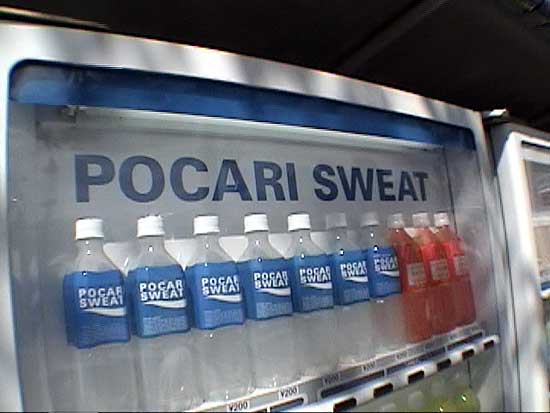 Pocari Sweat...."Pocari SWEAT?!?!' I dunno, I just can't bring myself to try this drink!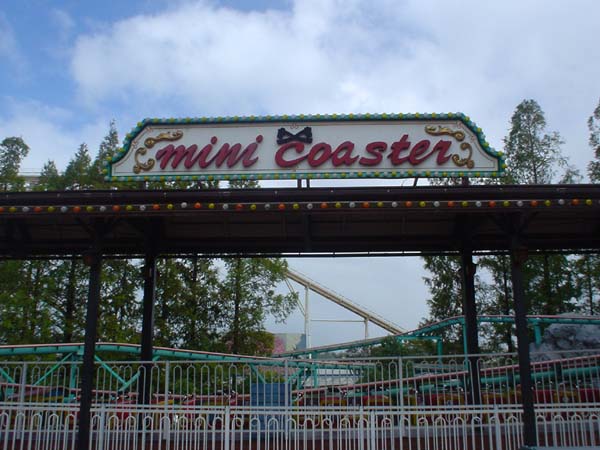 "It's the mini-coaster!!!"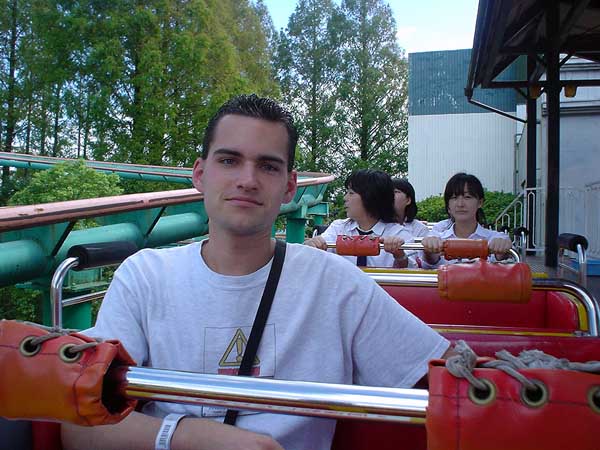 Dan's doing his "I'm still on Daidarasaurus" impression!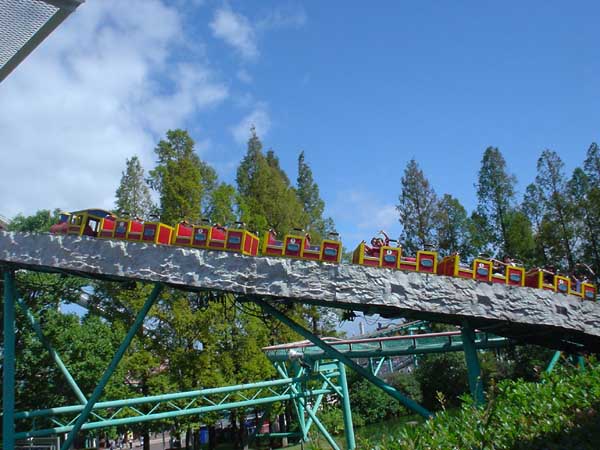 It's mini, it's weird...ah, hell...it's just a damn credit!
Click HERE to see Page Four of "Expoland" Photos
Expoland Photos Page 1 2 3 4 5
Click HERE to read our Japan Trip Planning Guide
Click HERE to read our Japan Trip Reports