Expoland
Suita, Japan
Official Website (English Version): http://www.expoland.co.jp/eng/index.html
Click HERE to read our Expoland Trip Report.
Click HERE to see our Japan trip video segments.
Click on a park below to see our complete photo update:
Tokyo Disneyland Tokyo DisneySea Sega Joypolis Tobu Zoo Park Fuji-Q Highland Tokyo Summerland Toshimaen Yomiuriland
LaQua Nagashima Spaland Universal Studios Japan Expoland Hirakata Park Festival Gate Nara Dreamland
Parque Espana Sea Paradise Yokohama Cosmoworld Japan Update Home!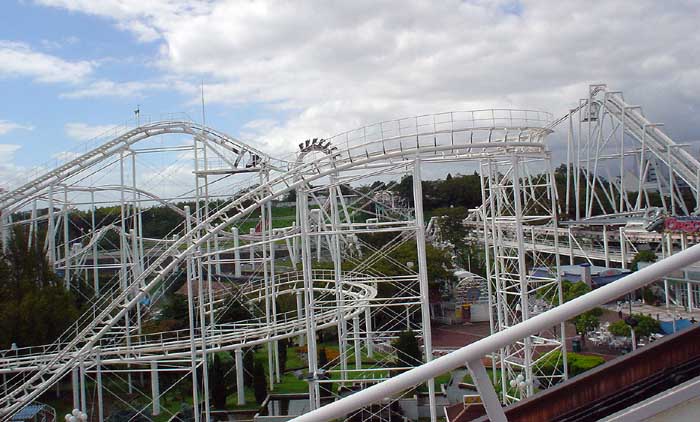 With all the coasters painted White at Expoland, you can't tell them apart!!!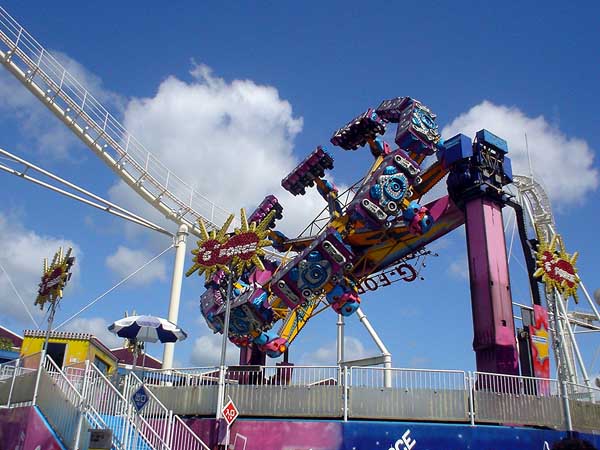 This was the psycho flat ride at Expoland.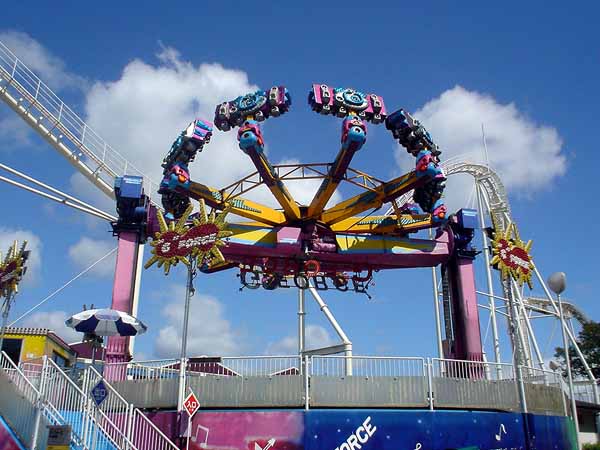 It spins, it turns, it goes upside down. No one puked, and no one lost their virginity on it...so I guess it wasn't that good!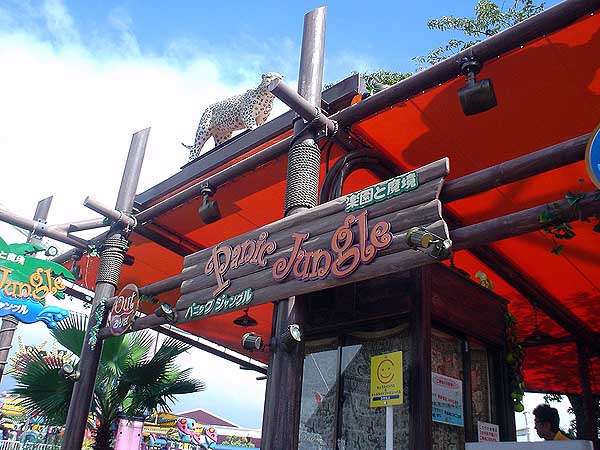 "Panic Jungle???"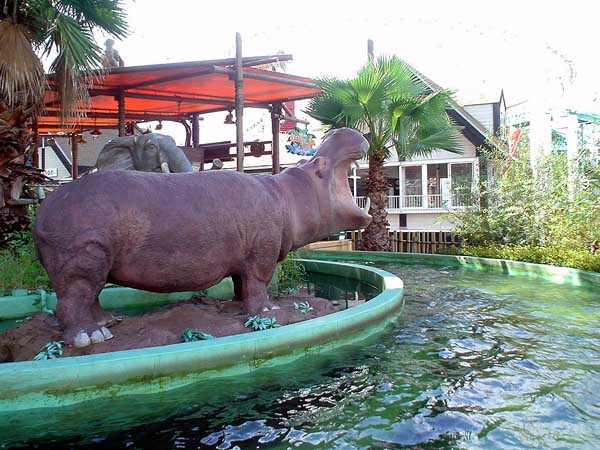 Where is the panic part?!?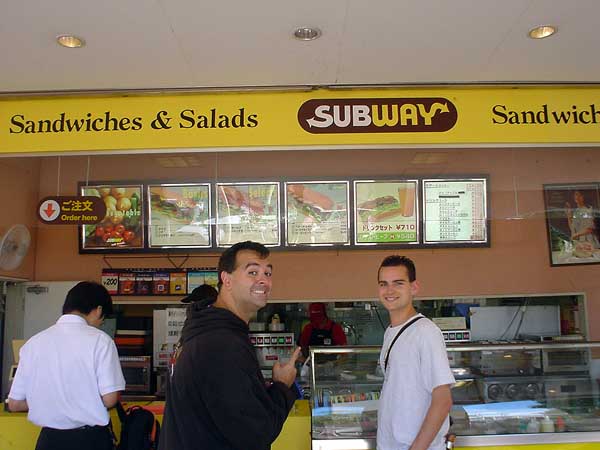 "I'm gonna get the Squid eyeball and seaweed sandwich on wheat bread!"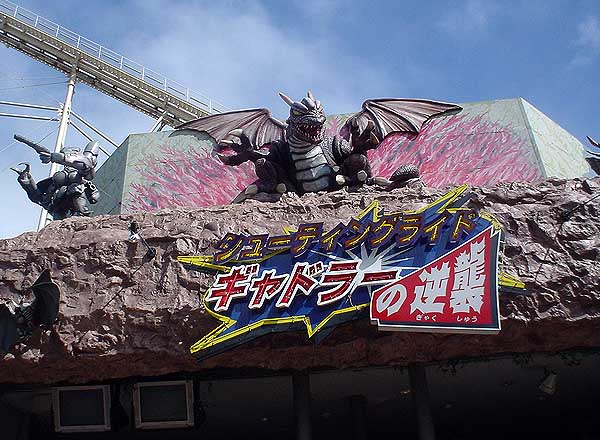 "Scary Godzilla-like dark ride!"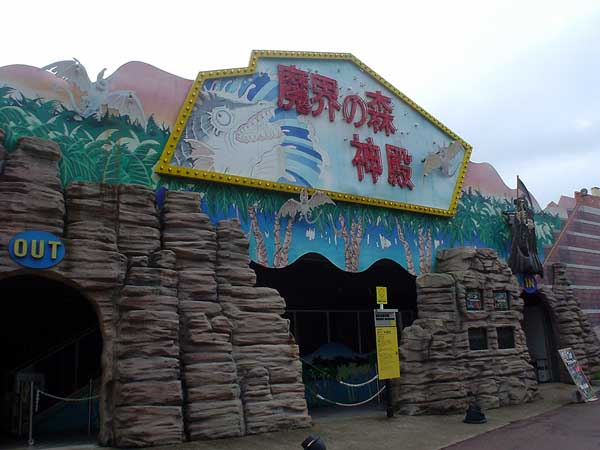 Even more dark rides that we couldn't figure out what the hell was going on in!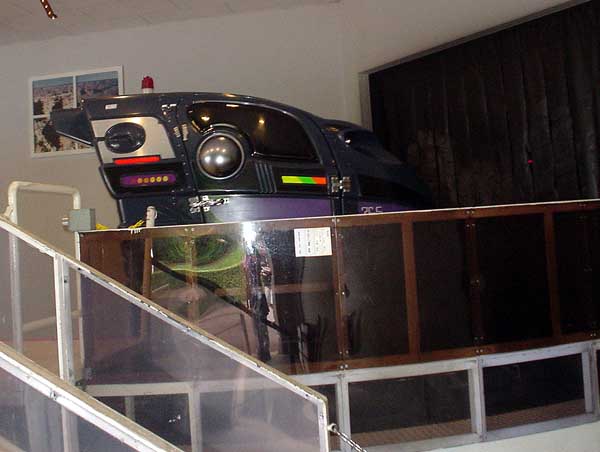 This is the "Big Gundam-like space capsule" ride!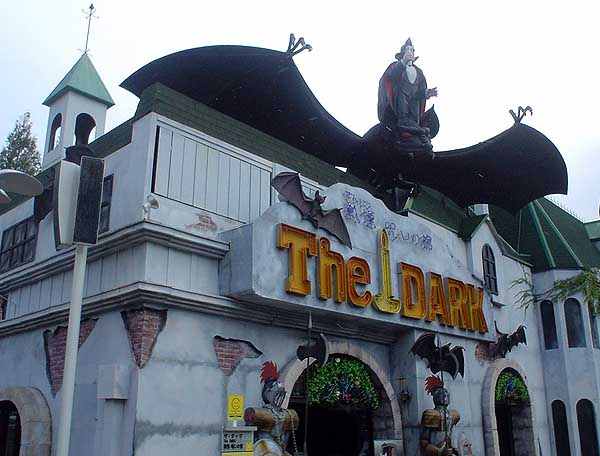 Hmm...I wonder what kind of ride this is?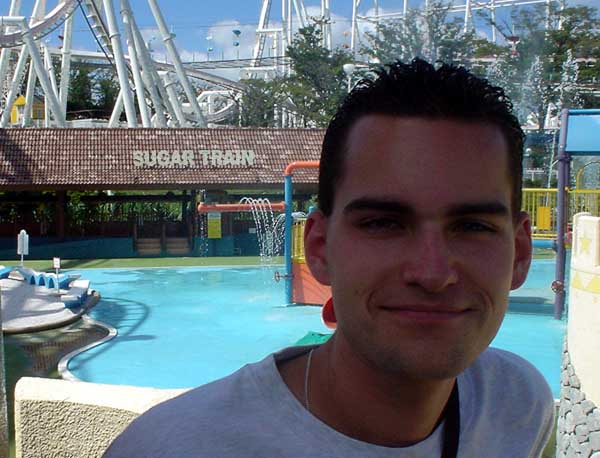 "Dan, get the f**k on the Sugar Train or I'm kicking your ass all the way back to Nagoya!!!"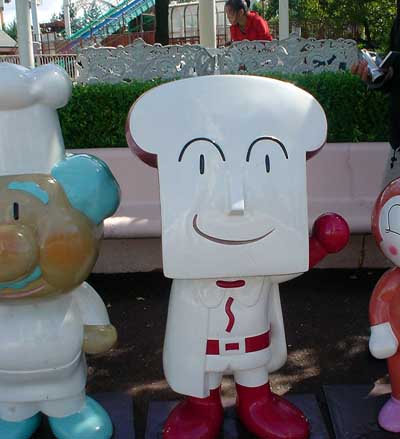 The Japanese version of "Powdered Toast Man???"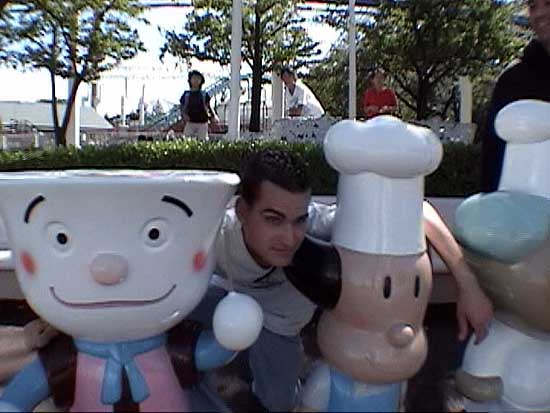 Dan likes hanging out with "Noodle-head boy" and "Weird chef-chick??"
Click HERE to see Page Five of "Expoland" Photos
Expoland Photos Page 1 2 3 4 5
Click HERE to read our Japan Trip Planning Guide
Click HERE to read our Japan Trip Reports