Theme Park Review Store!
(to order Coaster DVDs, click HERE)

T-Shirts! Complete with our Mascot!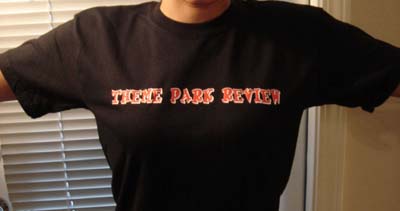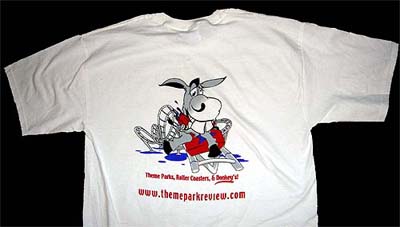 T-Shirts are available in WHITE or BLACK
These are professionally manufactured shirts on high quality heavyweight Tees.
These are NOT "Cafe Press" shirts. :)
T-Shirts are $15.00 each including domestic U.S. Shipping.
T-SHIRT SALE! Order a DVD and add a T-Shirt for only $10!
To order T-Shirts Click HERE.
These pages are in no way affiliated with nor endorsed by Busch Entertainment, Cedar Fair, Legoland, Paramount Parks, Tussaud's Group,
Six Flags, Universal Studios, the Walt Disney Company or any other theme park company.
Disclaimer! You need a sense of humor to view our site,
if you don't have a sense of humor, or are easily offended, please turn back now!