Nara Dreamland
Nara, Japan
Official Website: http://www.nara-dreamland.co.jp/
Click HERE to read our Nara Dreamland Trip Report.
Click HERE to see our Japan trip video segments.
Click on a park below to see our complete photo update:
Tokyo Disneyland Tokyo DisneySea Sega Joypolis Tobu Zoo Park Fuji-Q Highland Tokyo Summerland Toshimaen Yomiuriland
LaQua Nagashima Spaland Universal Studios Japan Expoland Hirakata Park Festival Gate Nara Dreamland
Parque Espana Sea Paradise Yokohama Cosmoworld Japan Update Home!
Nara Dreamland is a park we were VERY curious to visit. Some say it's a 'knock off' of Disneyland,
and we were told it was very similar. Have a look at what bizarre things we found at this "Alternate Universe Disneyland"....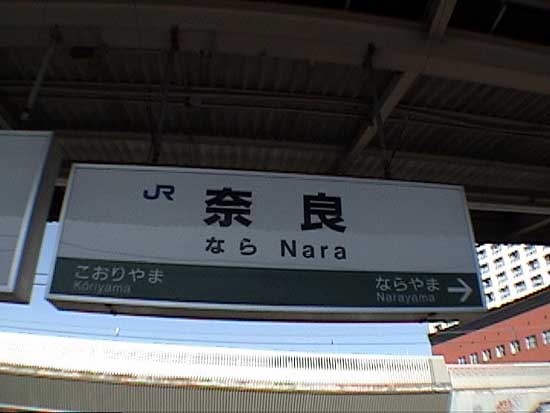 Nara was a pretty easy trip from Nagoya.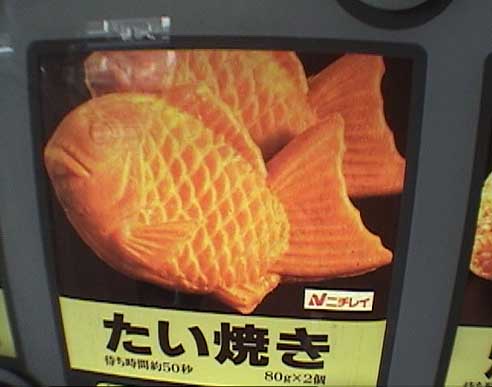 We found some pretty bizarre things in the vending machines at Nara Station.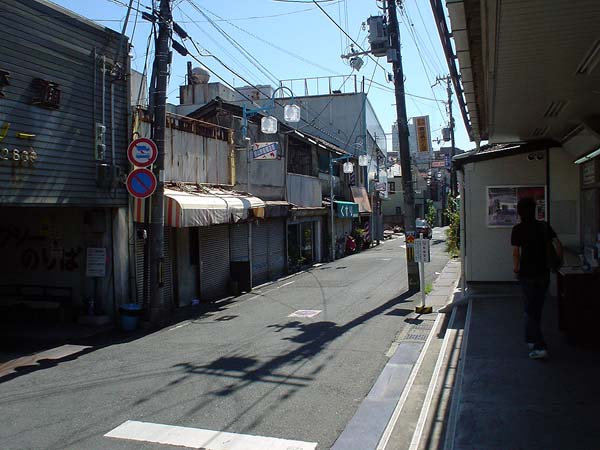 Walking out of the station we were like "um...this doesn't look like the best area...are we in the right place??"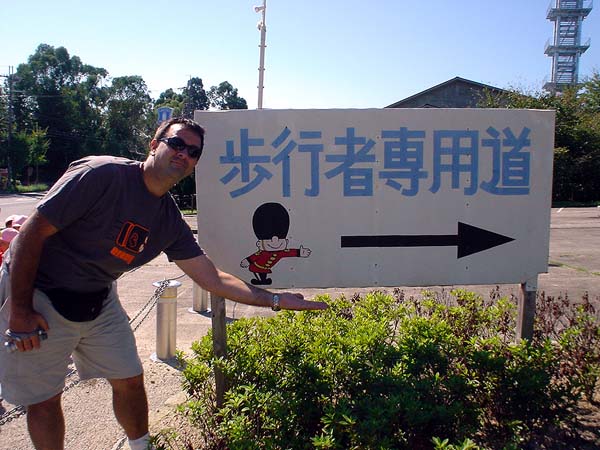 Low and behold, the taxi guy took us to the park! Robb looks excited as we are about to enter this strange park.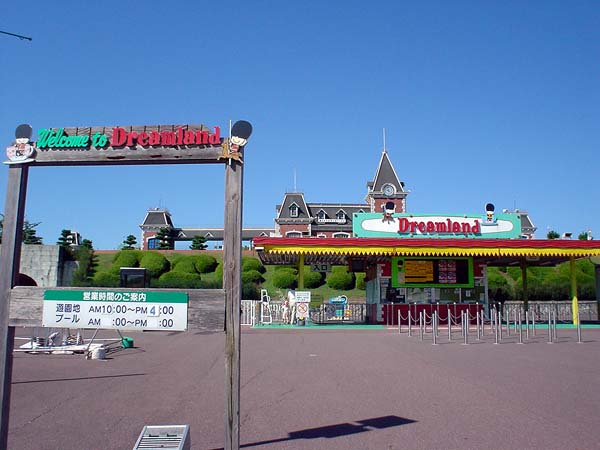 From the parking lot, it kind of looks like a ghost town. As if we just stumbled upon someplace that was closed. It wasn't.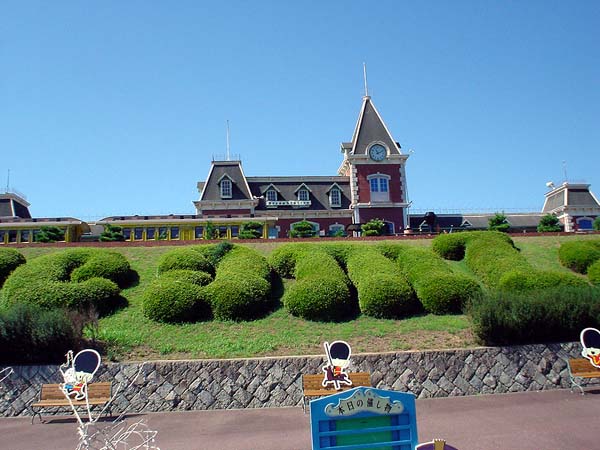 Upon entering, it looks JUST like Disneyland! This is freaking weird! And it looks REALLY nice!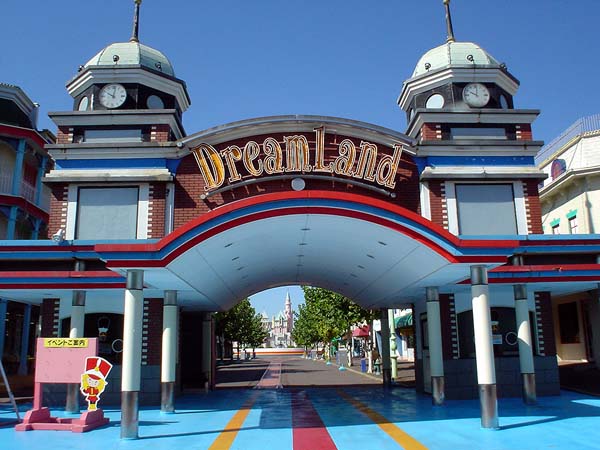 We get past the train station to the main street area! And there's the castle!!!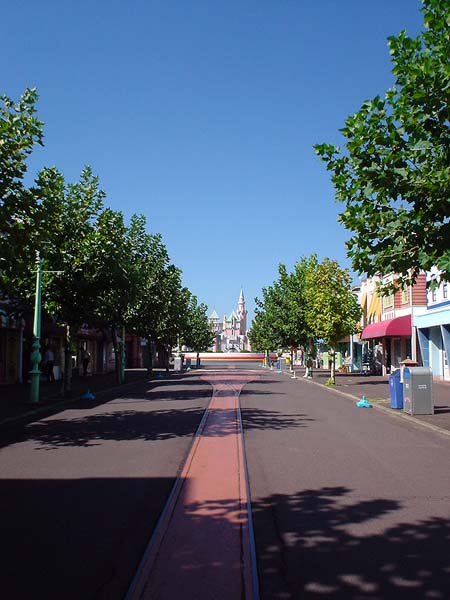 From first glace, the park looks nice!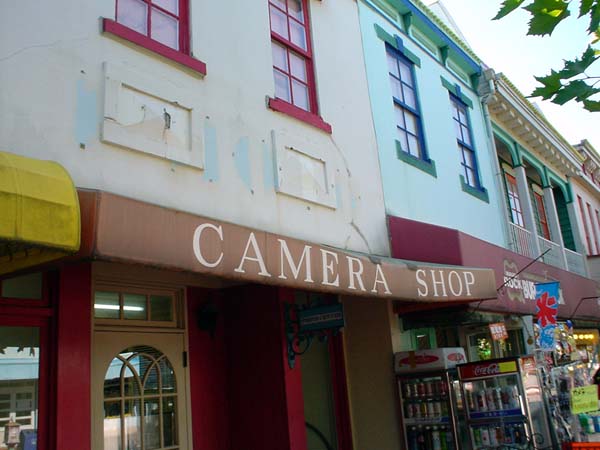 But wait....take a closer look and most of the place looks like a dilapidated abandoned park.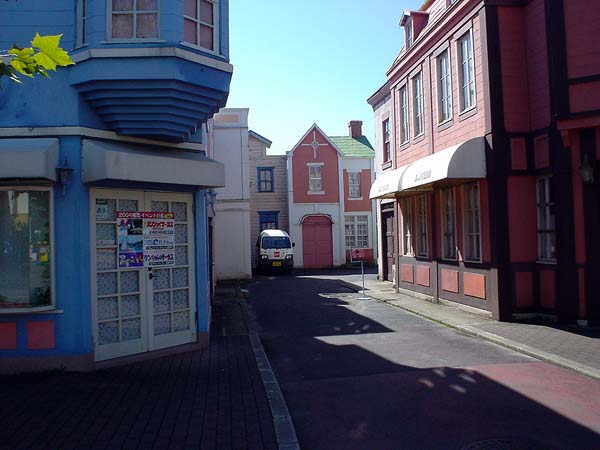 Most of the stores are boarded up, trucks are parked on the streets. It's just bizarre.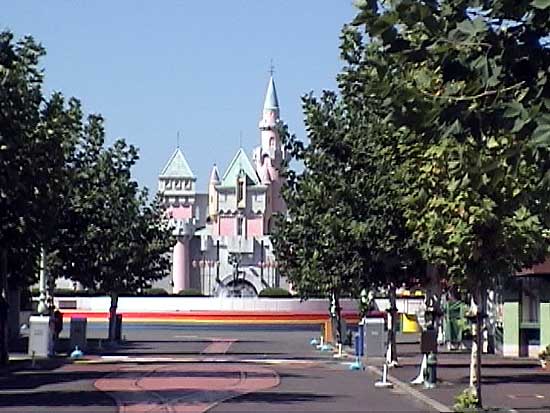 But then you turn around and it looks nice!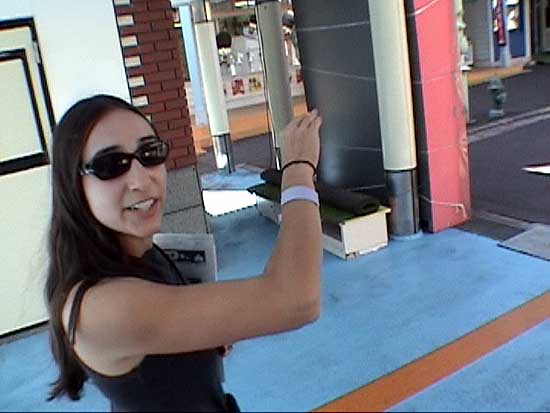 "Wait a second...is their castle BIGGER than the one at Disneyland?"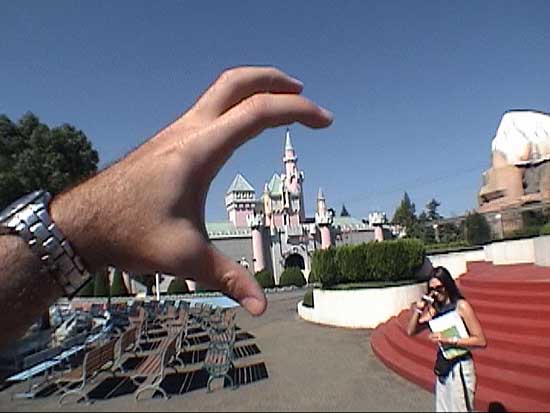 "Holy S**T! It is!!!!"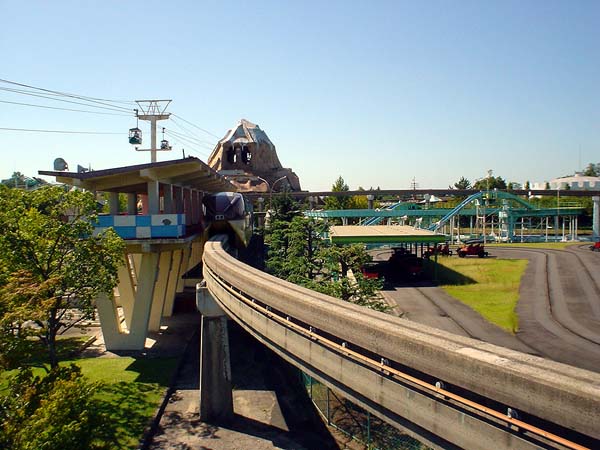 This is the bizarre thing - from here it IS alternate universe Disneyland! There's the Monorail, the skyway, the Matterhorn,
and even the autopia is there! Problem is the park really IS a total dump!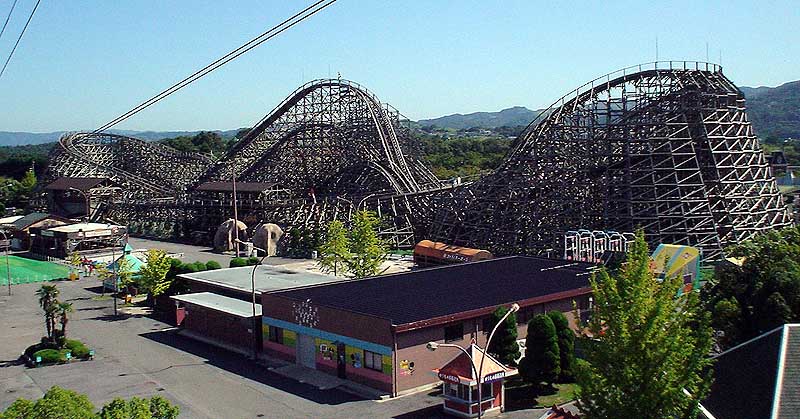 The park also has Aska, one of the best wooden coasters we've been on. It really does not fit at this park!
Click HERE to see Page Two of "Nara Dreamland" Photos
Click HERE to read our Japan Trip Planning Guide
Click HERE to read our Japan Trip Reports