Toshimaen
Tokyo, Japan
Official Website: http://www.toshimaen.co.jp/index.html
Click HERE to read our Toshimaen Trip Report.
Click HERE to see our Japan trip video segments.
Click on a park below to see our complete photo update:
Tokyo Disneyland Tokyo DisneySea Sega Joypolis Tobu Zoo Park Fuji-Q Highland Tokyo Summerland Toshimaen Yomiuriland
LaQua Nagashima Spaland Universal Studios Japan Expoland Hirakata Park Festival Gate Nara Dreamland
Parque Espana Sea Paradise Yokohama Cosmoworld Japan Update Home!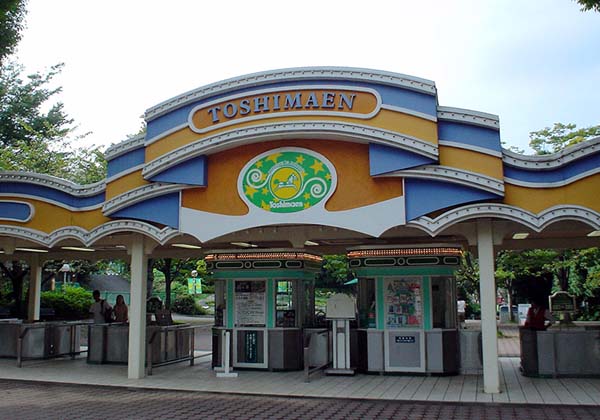 Just a short walk from the subway station, we arrive at the gates of Toshimaen.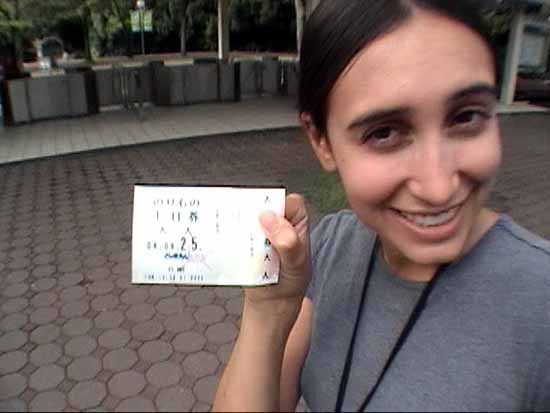 Elissa shows off her unlimited ride "Free Pass."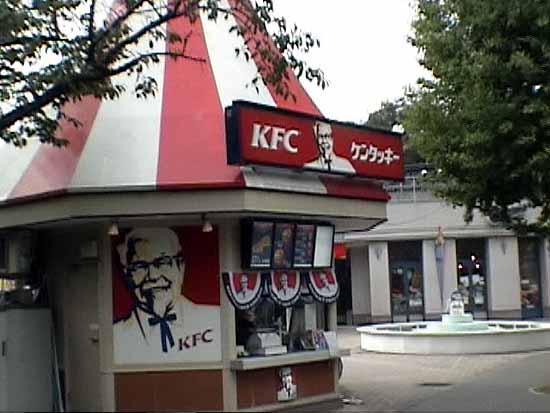 Of all the fast food...why KFC??? WHY????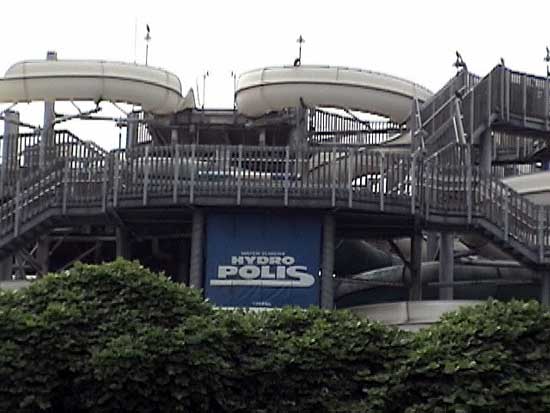 Hydropolis is a HUGE awesome looking water park in Toshimaen.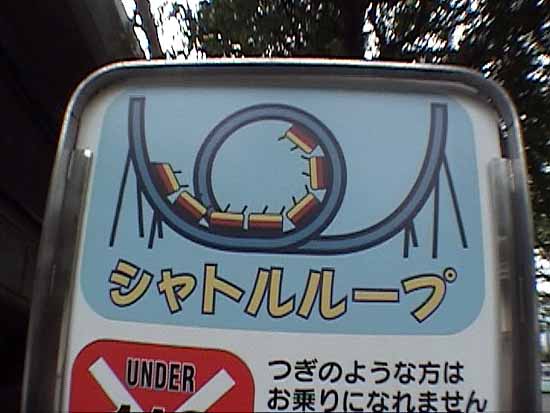 This translates into: "Partially enclosed Shuttle Loop!"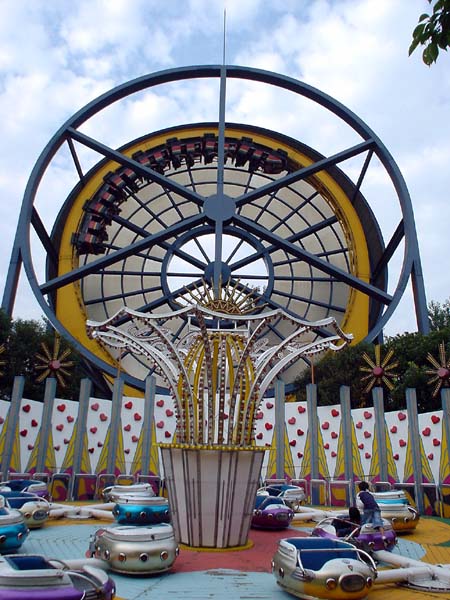 Not as disorienting as "Turbine", but it's good 'ol Schwartzkopf.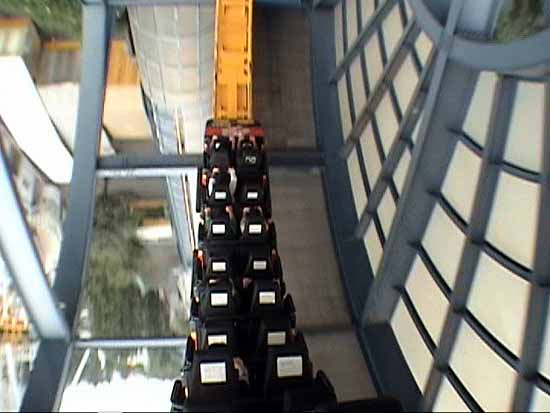 Slightly disorienting, partially enclosed loop!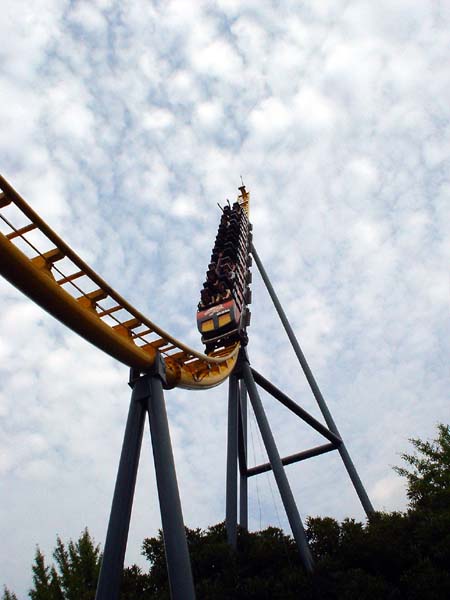 It didn't make it all the way up the back spike, but it was still really fun!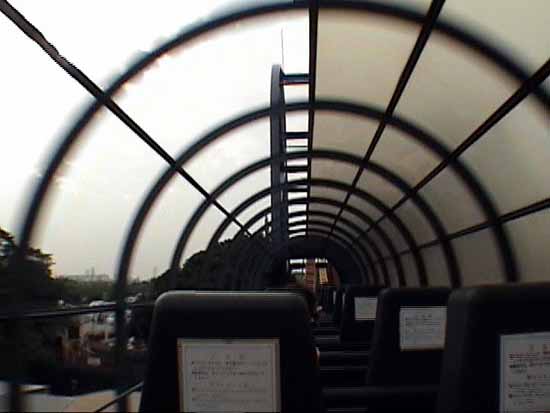 See, we weren't lying! It's literally "partially enclosed!" =)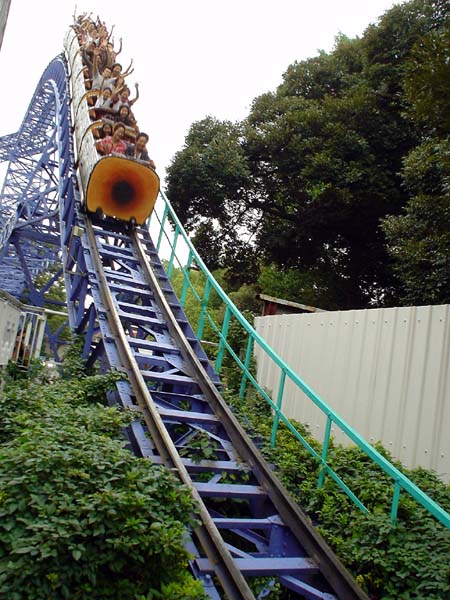 Next up was the "Log Ride!" =)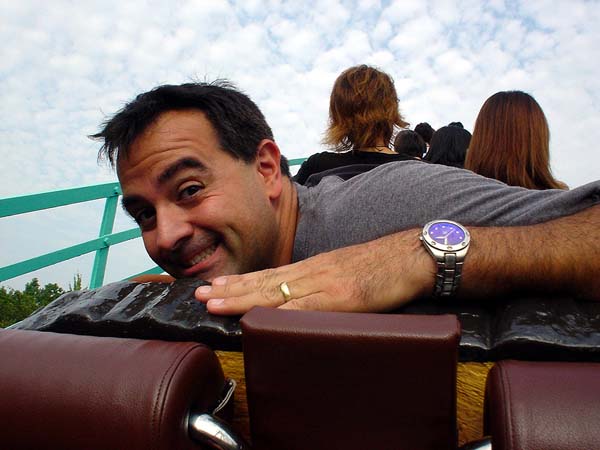 It was a cool ride with only a plastic belt holding you in.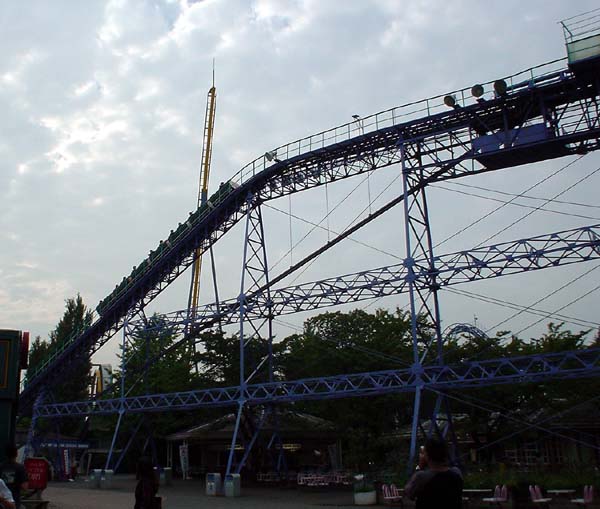 Bizarre looking - but fun!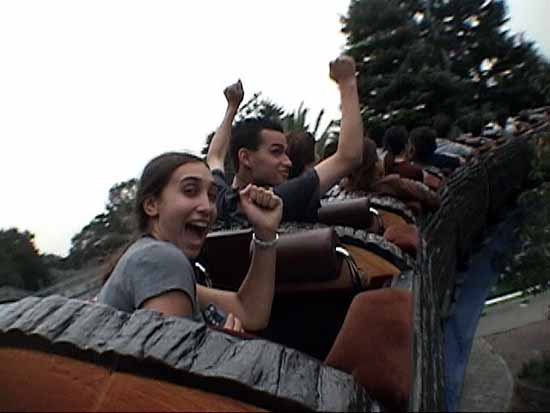 "Everyone loves log!" =)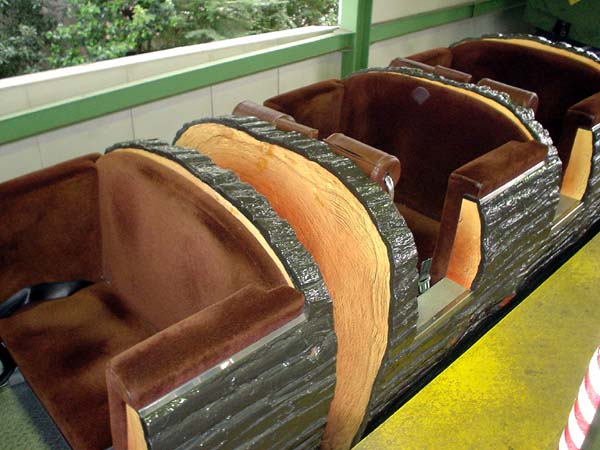 Check out the brown velour love seats! =)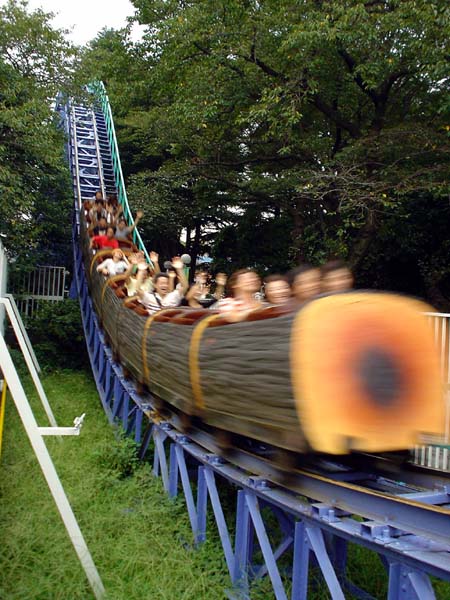 It's a fast, fun, bizarre ride!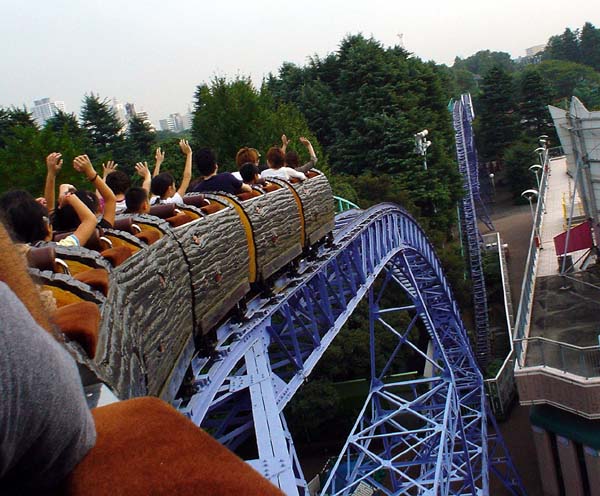 From the top of this hill you are reminded that you're still in Tokyo!
Click HERE to see Page Two of "Toshimaen" photos
Click HERE to read our Japan Trip Planning Guide
Click HERE to read our Japan Trip Reports