Universal's Islands of Adventure
Halloween Horror Nights 2005
Orlando, FL
Official Website: http://www.universalorlando.com
Florida 2005 - Halloween Trip!
Halloween Horror Nights Universal Orlando Mickey's Not-So-Scary Halloween Party
Epcot Disney/MGM Studios Busch Gardens Tampa
This year we were able to visit both Knott's Halloween Haunt and Universal's Halloween Horror nights back to back. For years there has been
a lot of comparison between these two events and quite honestly it's very hard to compare them. They are both park-wide Halloween events,
but the are on completely different scales. Knott's event is the best of the "backyard tin can shaker" type ply-wood haunted houses while
Halloween Horror Nights uses elaborate full-scale, sometimes multi-level movie sets with high tech special effects in their haunted houses.
Both are great events, and both are the best in their class. Anyway, onto the photos!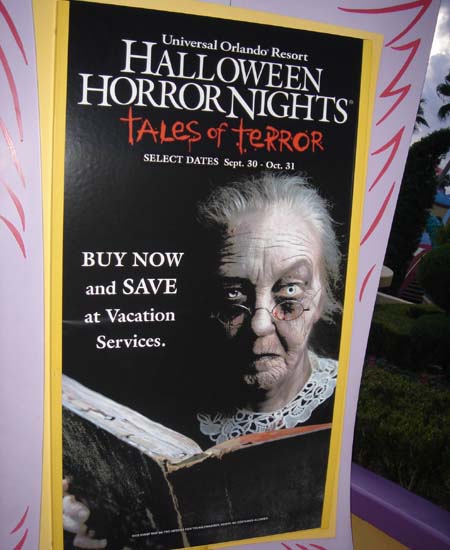 This year the theme of HHN was "Old ladies who live in a shoe!"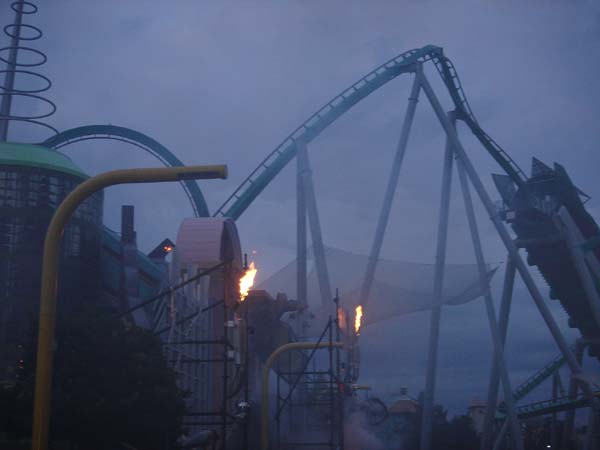 Dark and dank, fire and fear! Yeah, baby!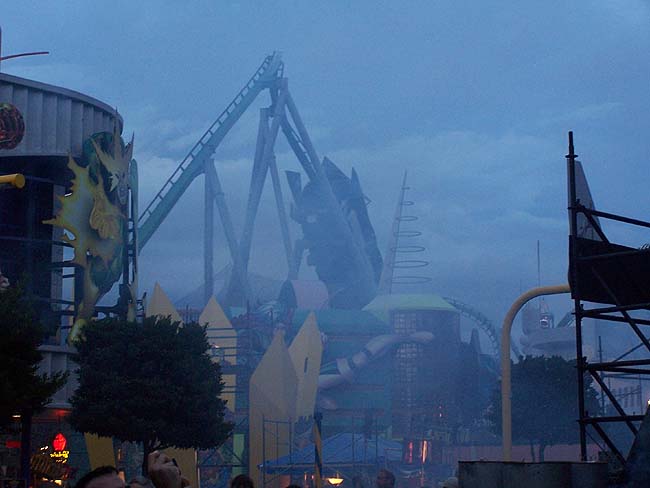 The park looks totally different during the Halloween Event.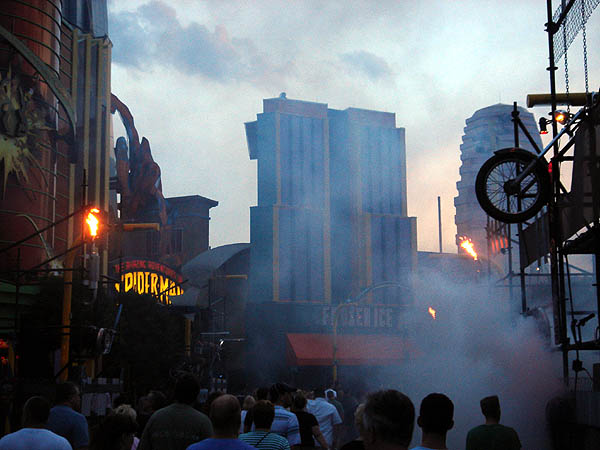 Is it foggy outside or is it just me?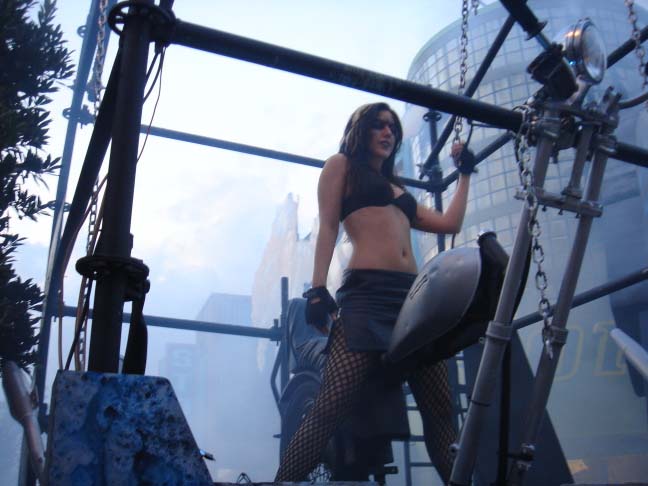 Oh, wow! Now I can see CLEARLY!!!! Giggidy!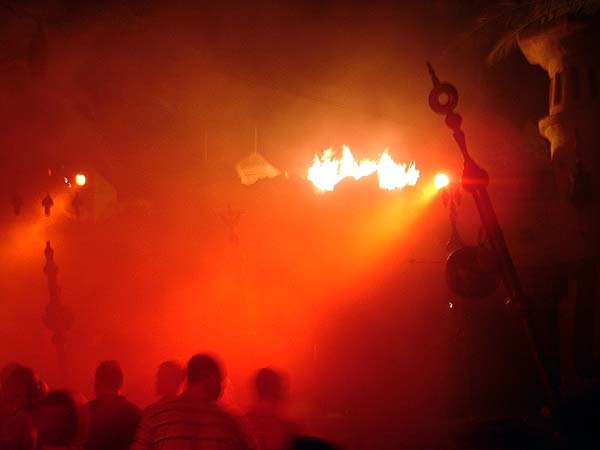 Fire plays an important role at HHN!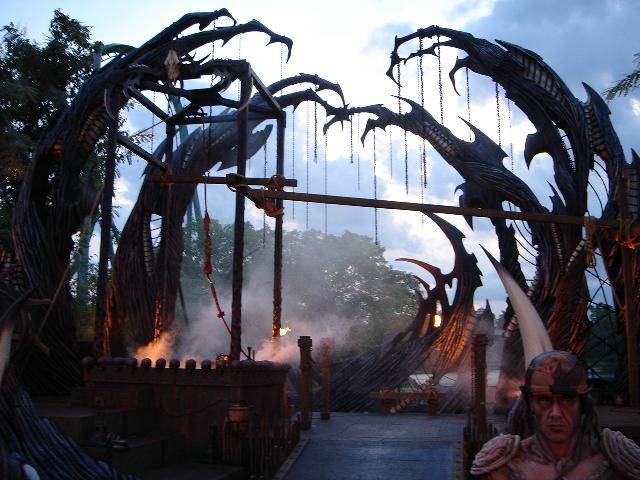 "I am evil. I guard the foggy tree area. Come closer AND DIE! (is it time for my break yet?)"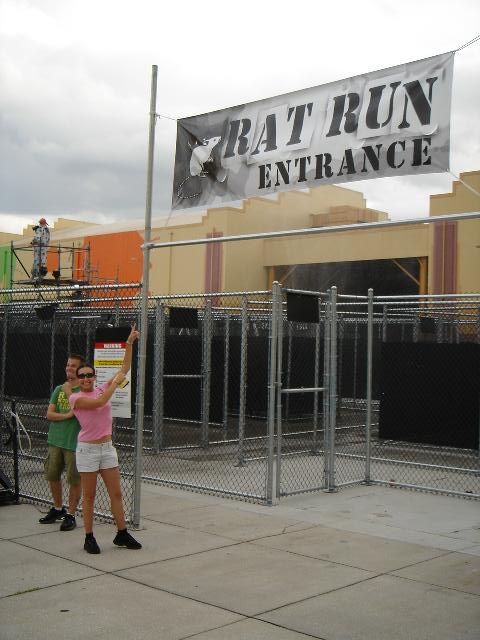 Elissa found a "rodent friendly" HHN attraction!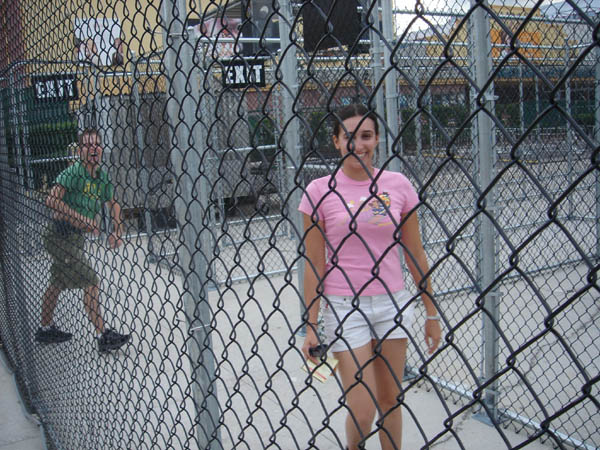 In Rat Run, you play the role of a mouse and get lost....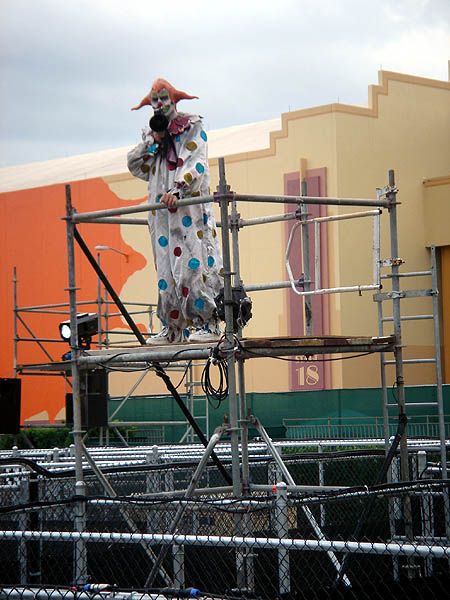 ...while Jack the Clown shouts obscenities from above....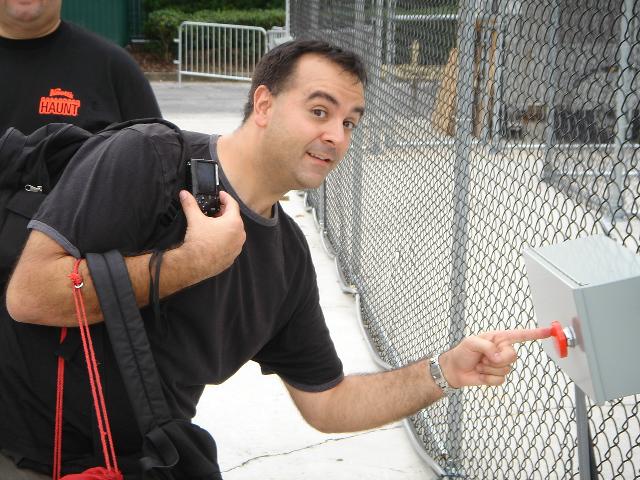 ...and annoying people (like Robb) press buttons to spray water, air, and change the doors to get you more lost!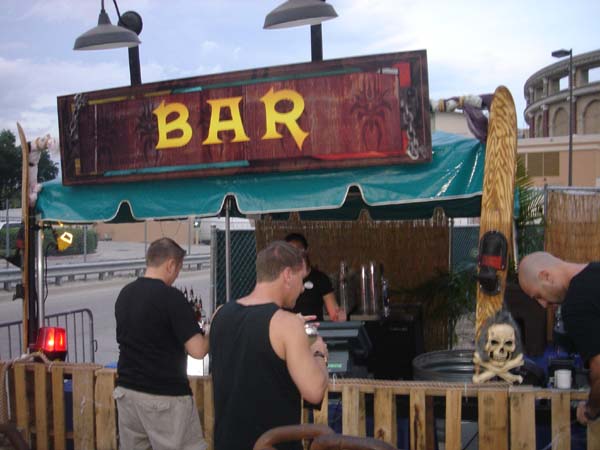 Not only does fire play an important role at HHN, but so does ALCOHOL!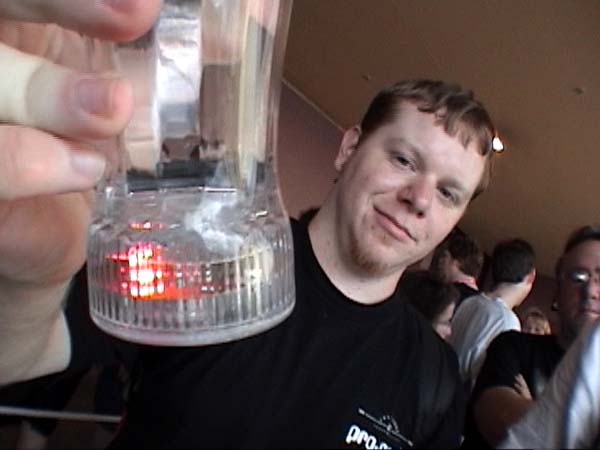 "Everyone stare at the little blinky light in my cup.....ooooohhhh....aaaahhhh...."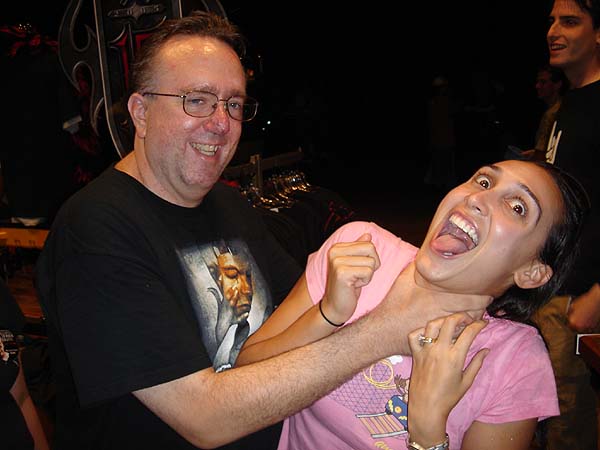 Finally the monsters start to attack!!!! Oh, wait...that's just Dave.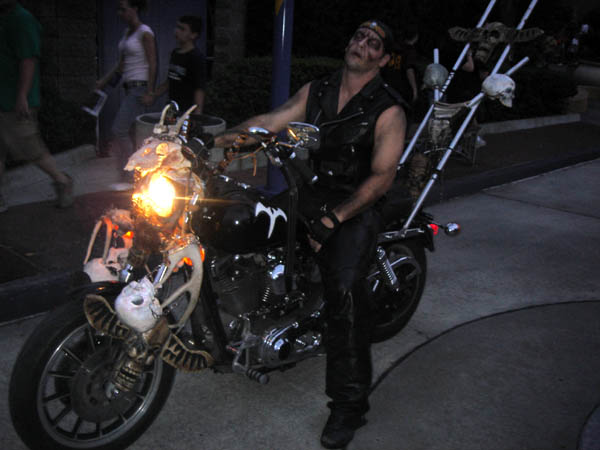 This is NOT a guy you want to be messing with!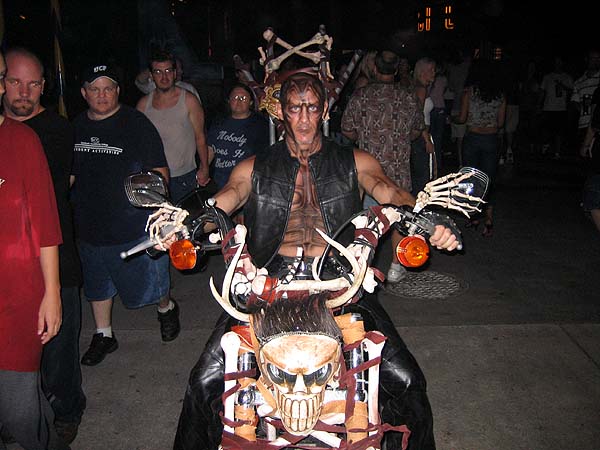 Didn't I just see you at the Wal-Mart last weekend?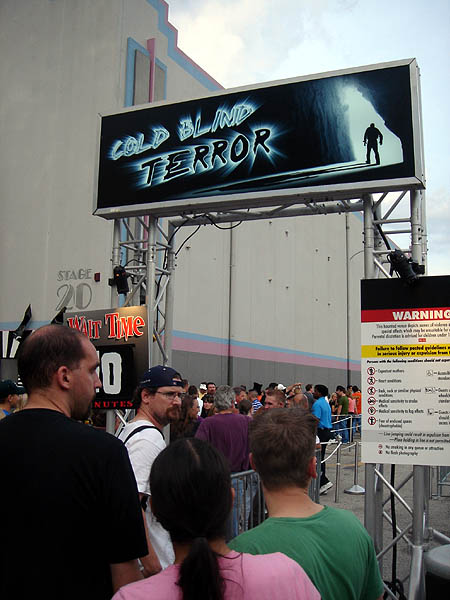 Cold Blind Terror, well, wasn't cold, but they DID blind you...and it was pretty terrifying!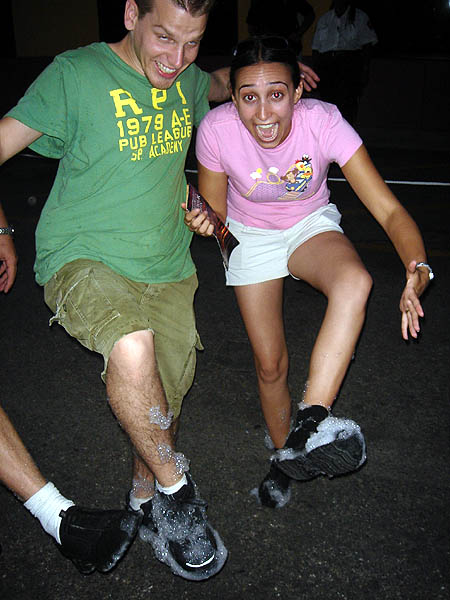 The best part of it....FOAM PARTY!!!! YAY!!!!
Click HERE for Page Two of Islands Of Adventure Halloween Horror Nights 2005 Photos
Halloween Horror Nights 2005 Photos Page 1 2 3 4
To discuss this update on our forum, click HERE.
Thanks to Erik, Guy, Aaron, Carlos, and Fred for letting us use your photos!