Walt Disney World Epcot
Orlando, FL
Official Website: http://www.waltdisneyworld.com
Florida 2005 - Halloween Trip!
Halloween Horror Nights Universal Orlando Mickey's Not-So-Scary Halloween Party
Epcot Disney/MGM Studios Busch Gardens Tampa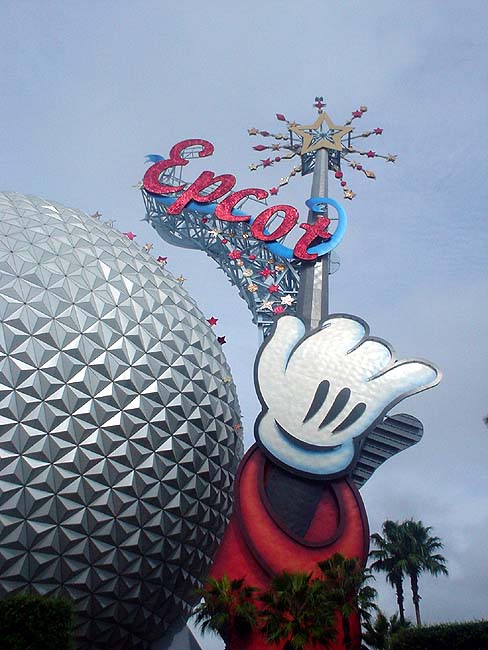 Today was our day at Epcot! Beautiful weather, clear skies, you'd never think a Category 5 Hurricane was right off the coast!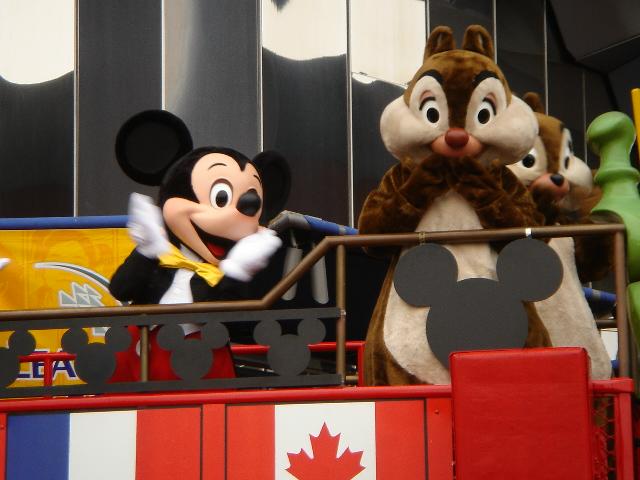 We got there for opening and Elissa's rodents were VERY happy to see her!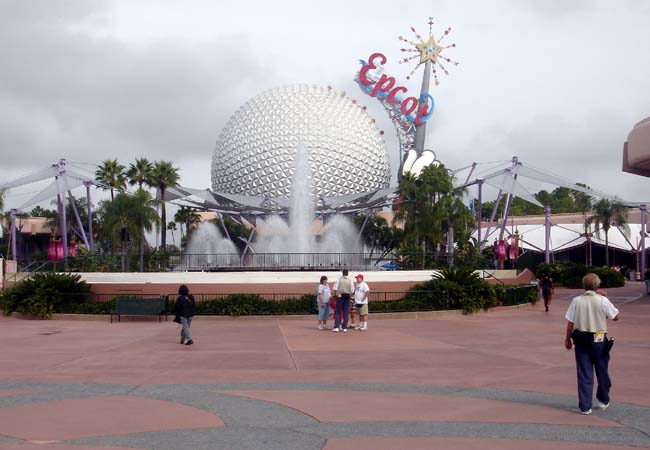 Another great part of the day was the crowds, or lack of them. When was the last time you saw Epcot this empty?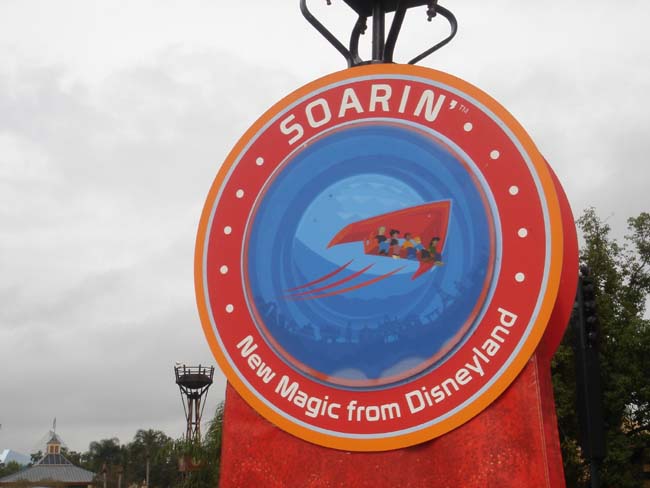 It's time to ride some new magic from Disneyland....wait....DISNEYLAND?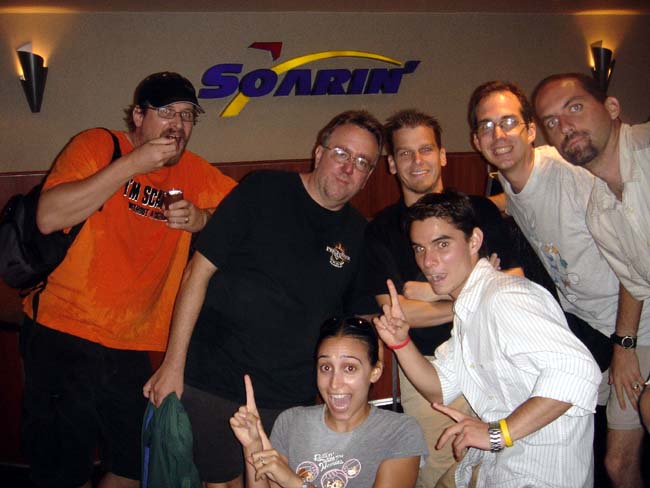 "Hey Soren! We're here to ride you!"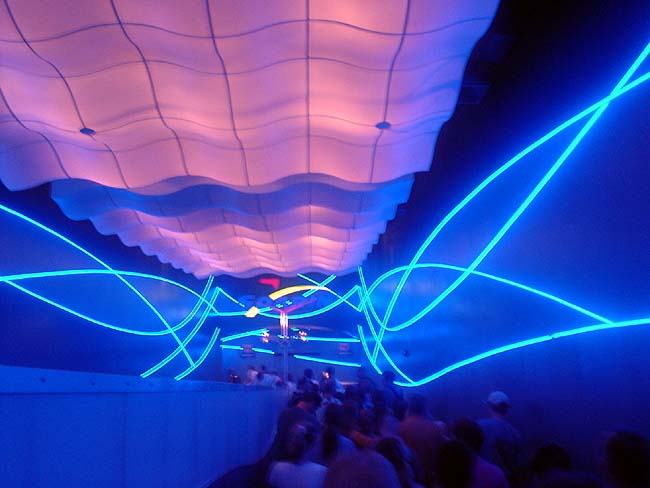 Soarin's queue was nice and pretty, and thankfully very short!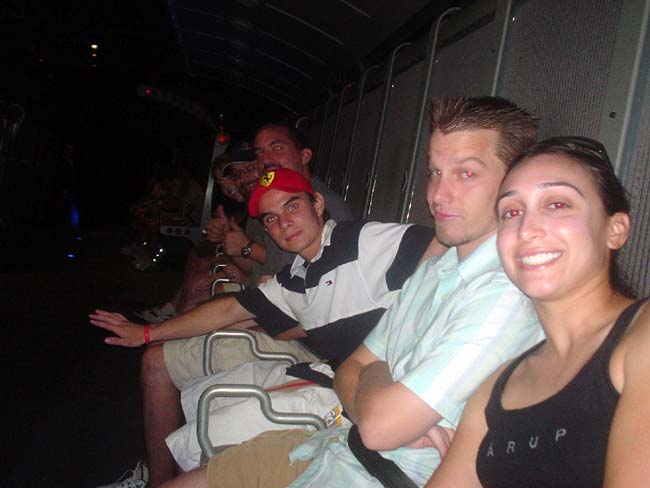 "Hello Soren! Or should we say "Guten Tag!"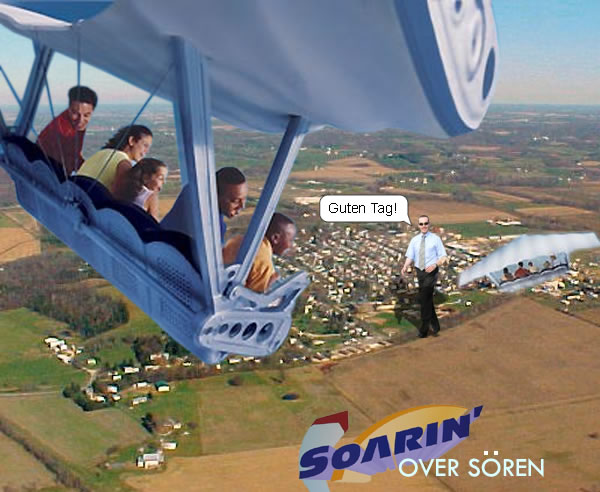 Soren responds in kind.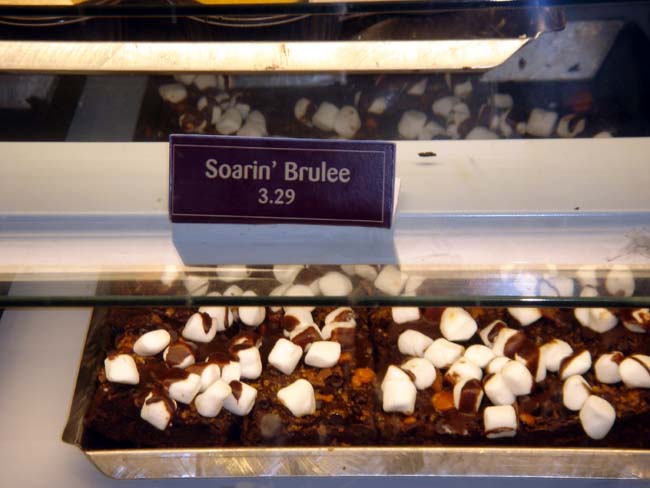 Soren has his OWN dessert at Epcot!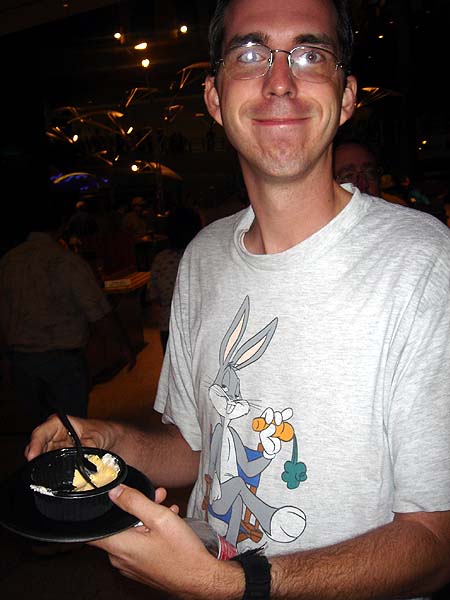 Erik says "Soren tastes VERY yummy!" =)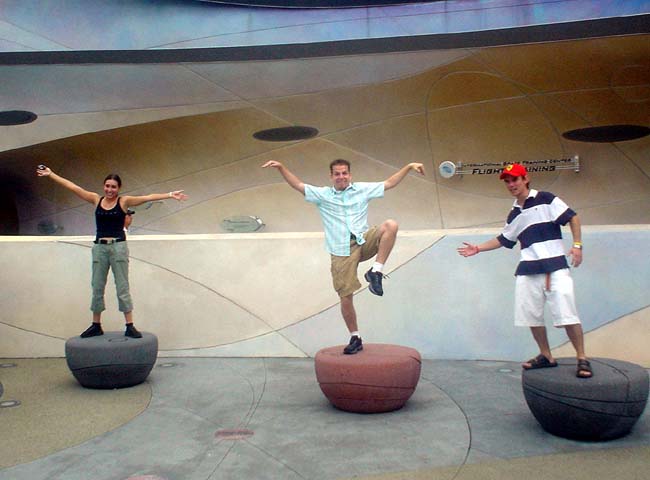 It's time for Swan Lake....also known as Mission: Space!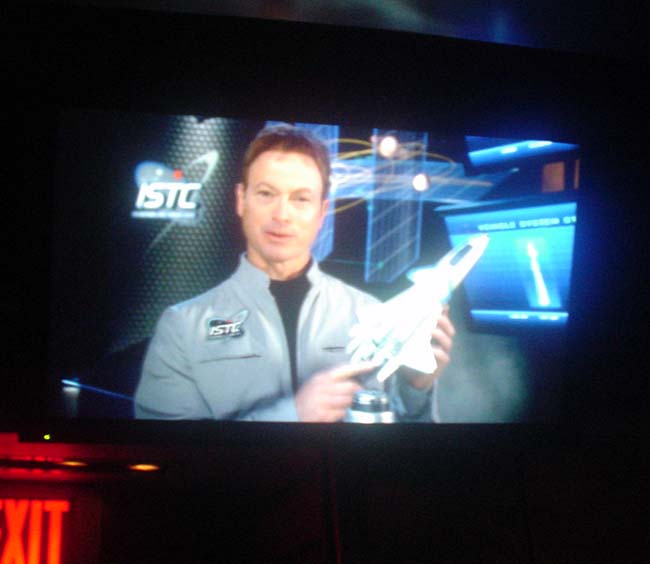 Here is Lt. Dan to show us our "rocket" and tell all about "insertion." Are we SURE this is a Disney ride???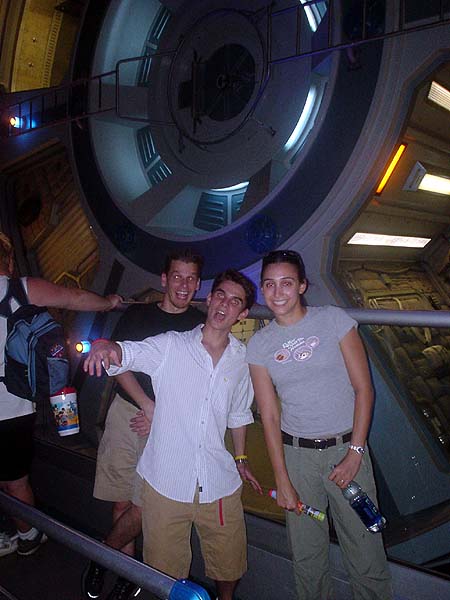 Hey guys! What is that thing behind you?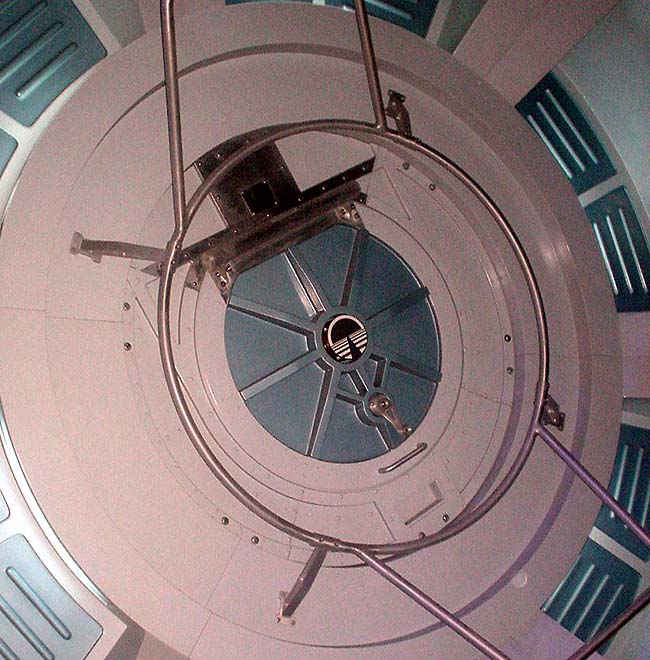 Oh, it's just the old Horizon's logo, that's all! =)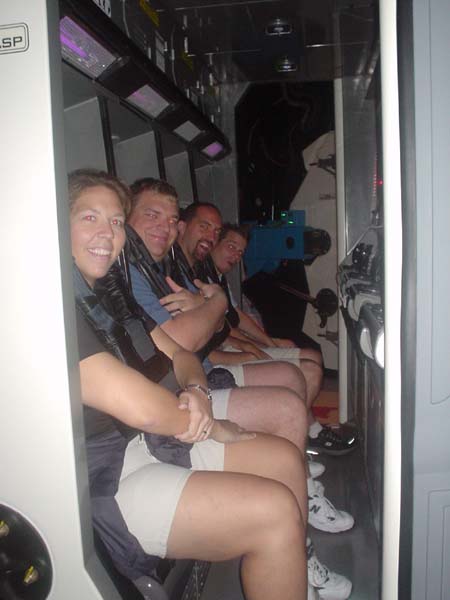 "Get ready for your lunar orbit and some insertion!"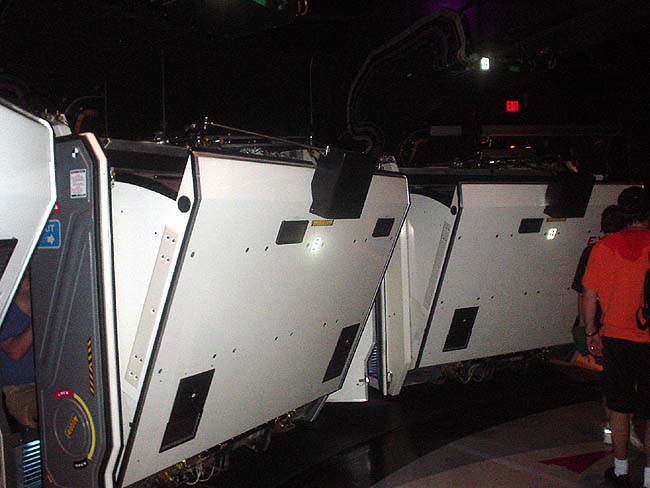 These are the pods that go spinning round and round very fast!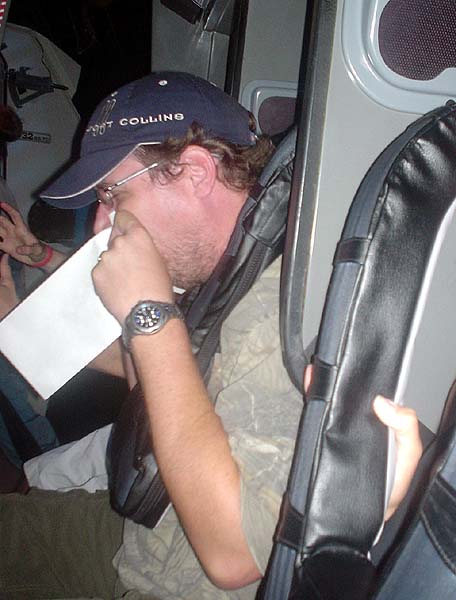 All that candy from last night goes RIGHT back into another bag! =)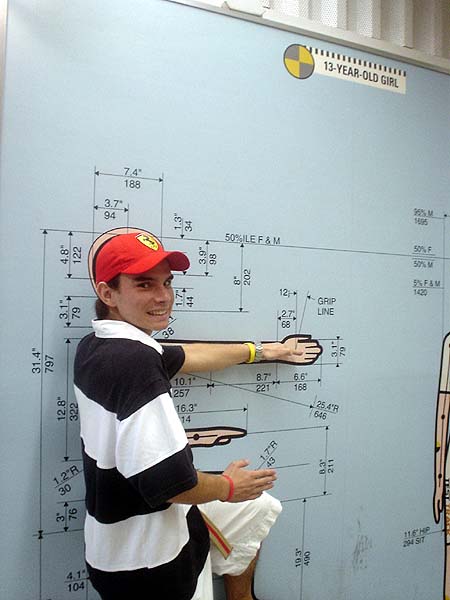 Carlos makes sure he's tall enough for Test Track.
(Um, Carlos....are you a 13 year old girl?)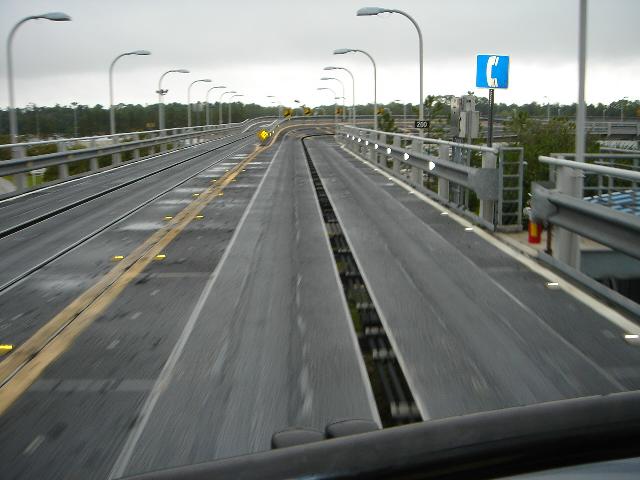 Whee! Test Track is fun!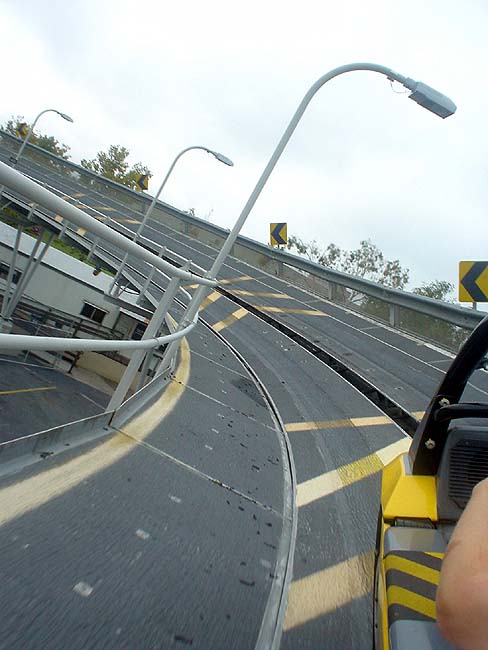 Here we go on the high banked turns!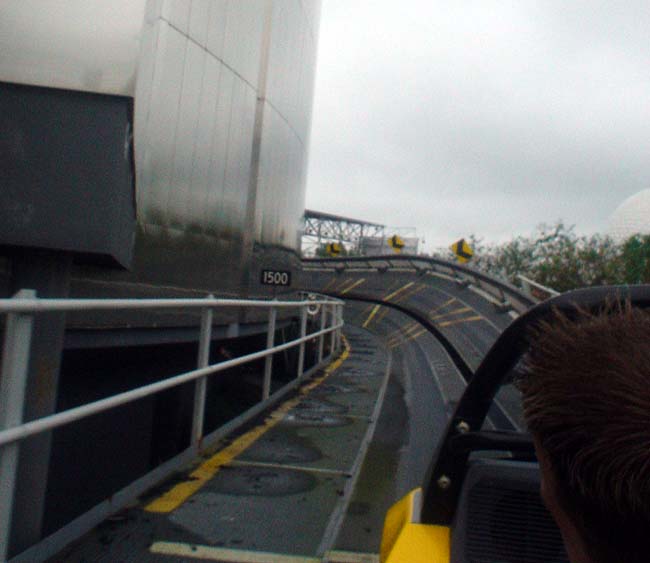 Now to the final stretch!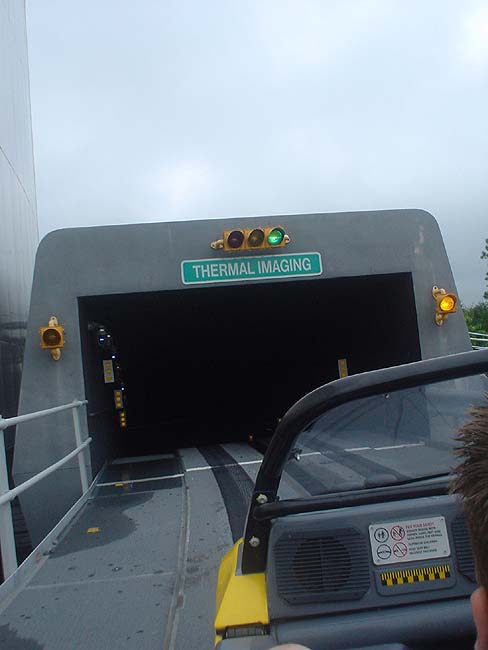 Now into DCA's Tower of Terror mirror room!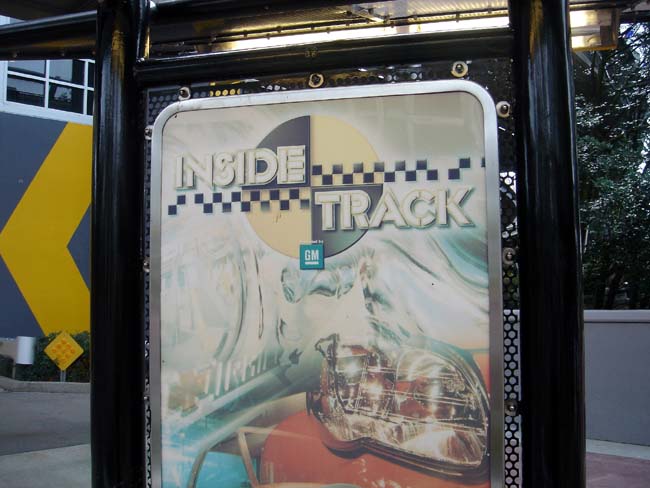 Ahh, so THAT is what happened to Mark Wyatt! ;)
Click Here For Page Two of Walt Disney World Epcot photos!
Epcot Halloween Trip 2005 Photos Page 1 2 3 4
To discuss this update on our forum, click HERE.
Thanks to Erik, Guy, Aaron, Carlos, and Fred for letting us use your photos!