Knott's Berry Farm Halloween Haunt
Buena Park, CA
Official Website: http://www.knotts.com
Knott's Scary Farm - 2005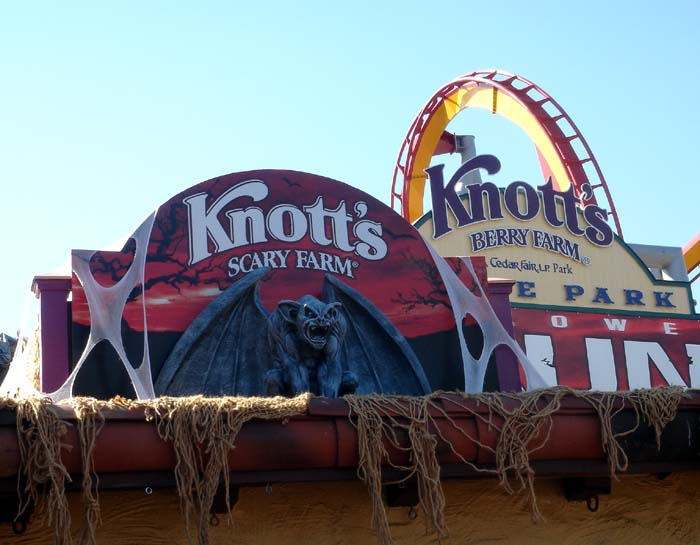 Today was our visit to Knott's Scary Farm or "Halloween Haunt" as it now seems to be called. We make a habit of visiting at least
one or two park events during this season and this year we will end up going to three of them! You'll see our trip report from Knott's event
this week, and Universal Orlando's Halloween Horror Nights and WDW's Mickey's Not-So-Scary Halloween Party in a couple of weeks!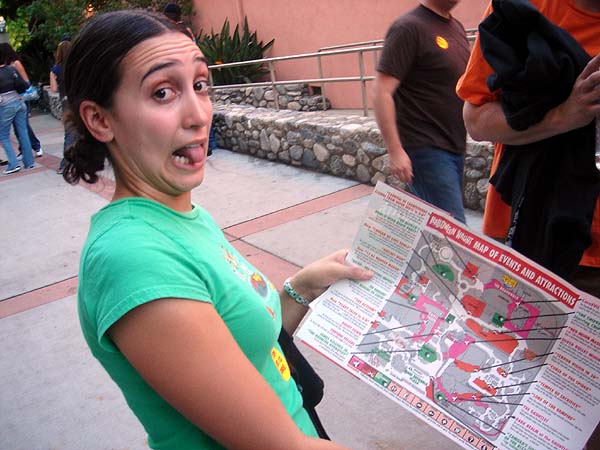 Wow! That's a lot of scary Knott's stuff!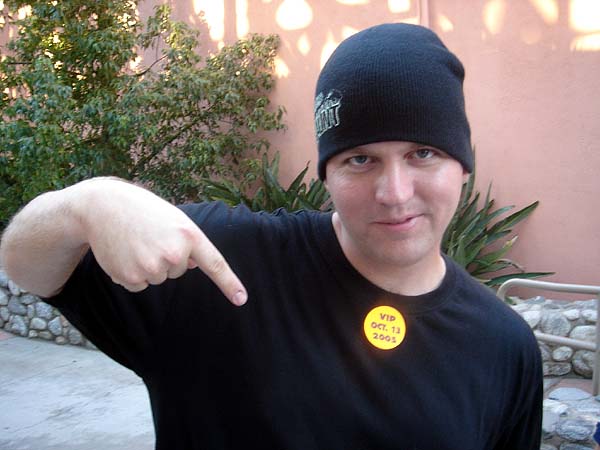 "Don't be messin with us V.I.PEE's!!!"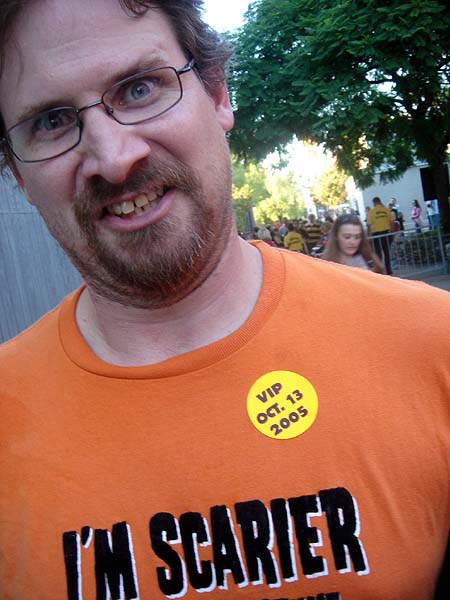 Guy's shirt is absolutely RIGHT!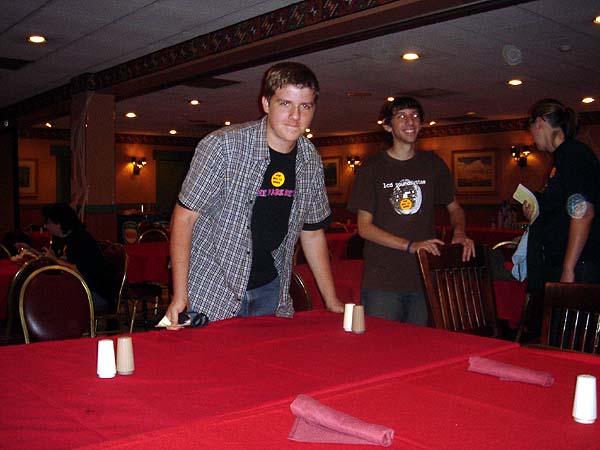 Mike helps put together our ACEr sized table!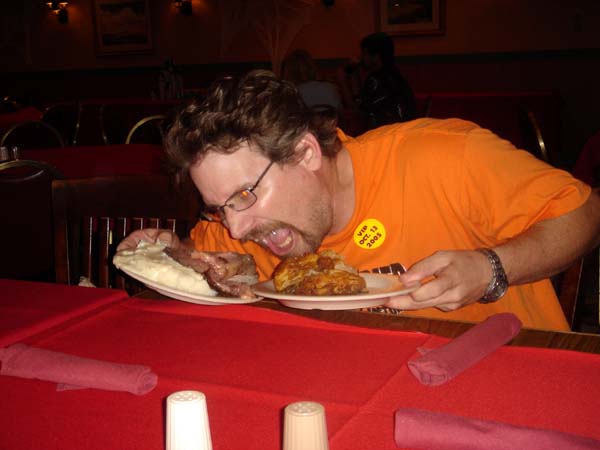 "Hello, my name is Guy and I am a card carrying member of the American Coaster Enthusaists!"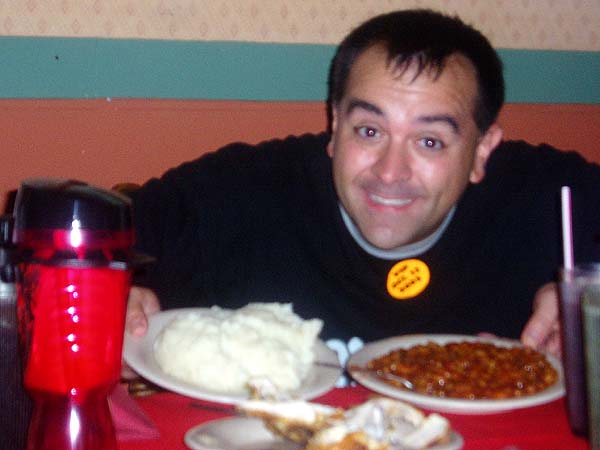 Four pounds of mashed potatoes and a whole plate of beans equals "Fun for the whole family in about three hours!"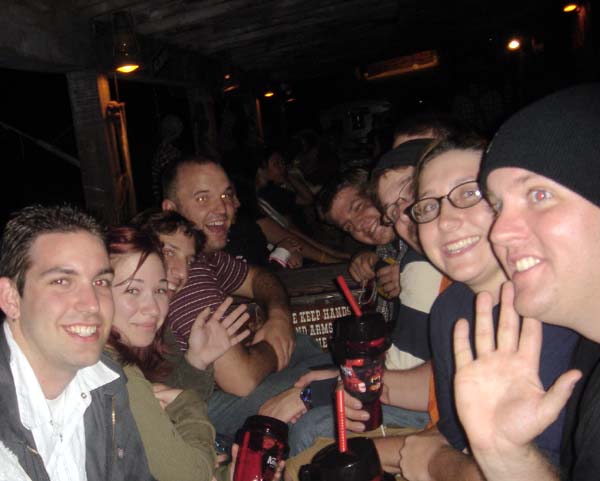 This is what it looks like when you CRAM 12 people into the Calico Mine Ride!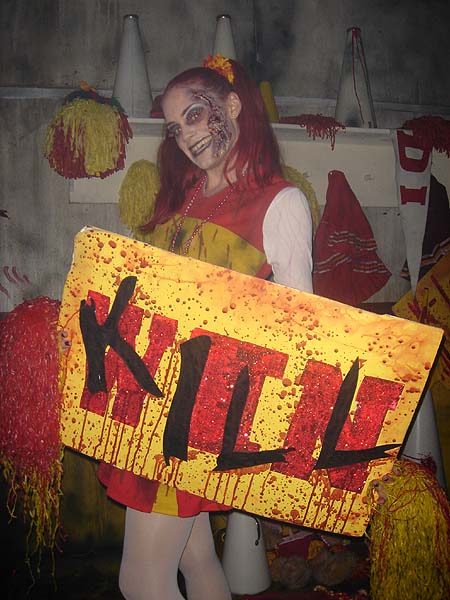 There's nothing like a hot chick that wants to rip your head off! Yummy!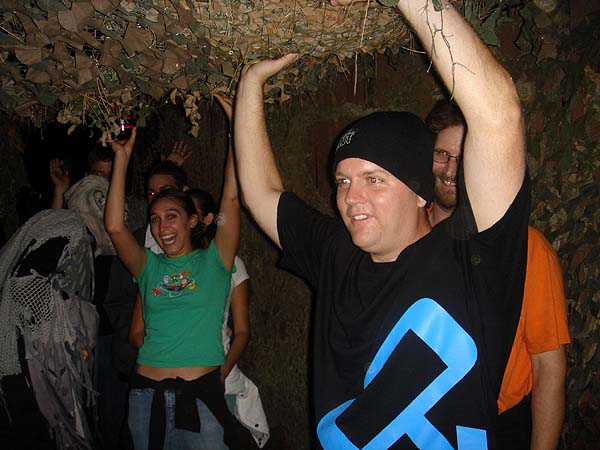 Here we go raisin' da roof in the Knott's mazes!

"I TOLD YOU!!! NO LOOSE ARTICLES ON THE RIDES!!!!"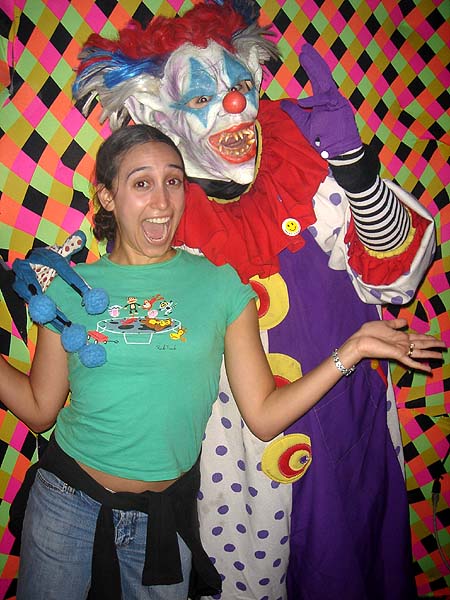 Looks like that clown got to 2nd base!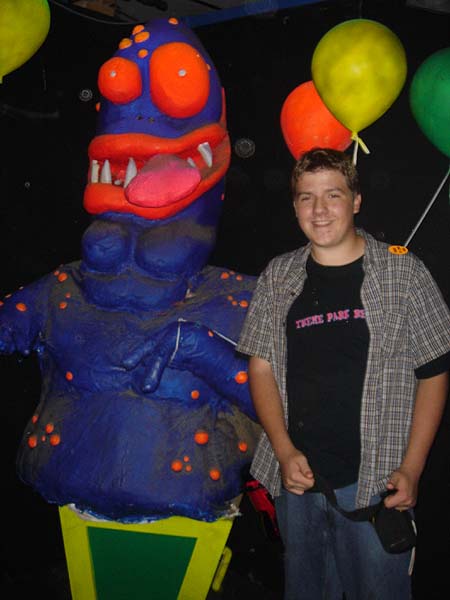 "Hey Mike, I have no idea what the hell that thing is supposed to be...go stand by it and see if it eats you!"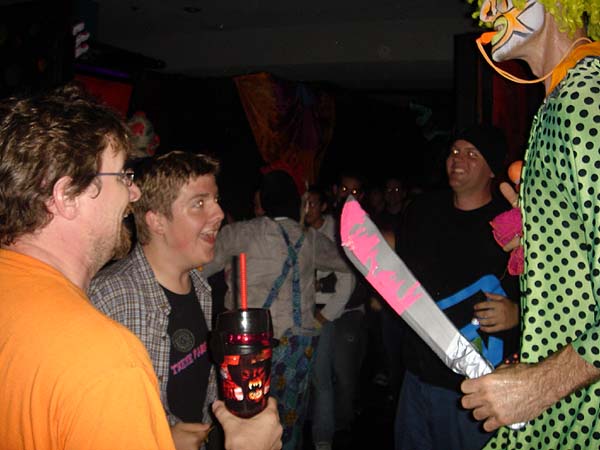 "Ok, which one of you had the hot pink blood?"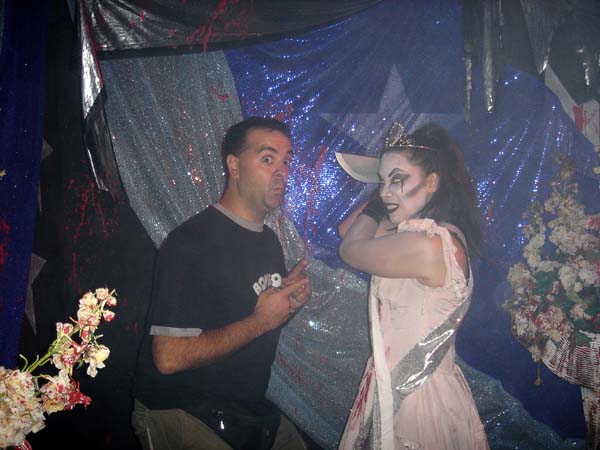 Robb finally found someone more frightening than Elissa!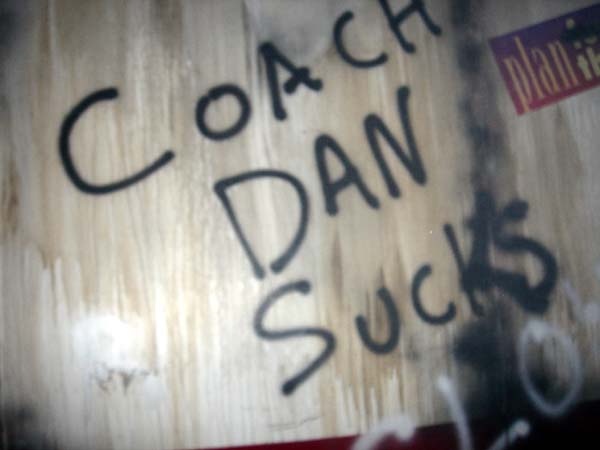 Poor Dan.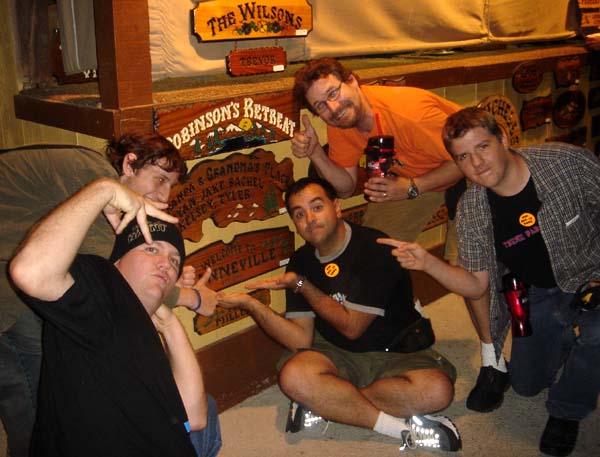 Here's all the "men" of Manneville, but stupid Wes covered the "Manneville" sign!
Click HERE for Page Two of Knott's Scary Farm Photos
Knott's Scary Farm 2005 Photos Page 1 2 3 4