Morey's Pier's at Wildwood
Wildwood, NJ
Official Website: http://www.moreyspiers.com/
July 4th Weekend, 2004, PA Area Trip!

Wildwood Piers Knoebel's Dorney Park Dutch Wonderland William's Grove Hersheypark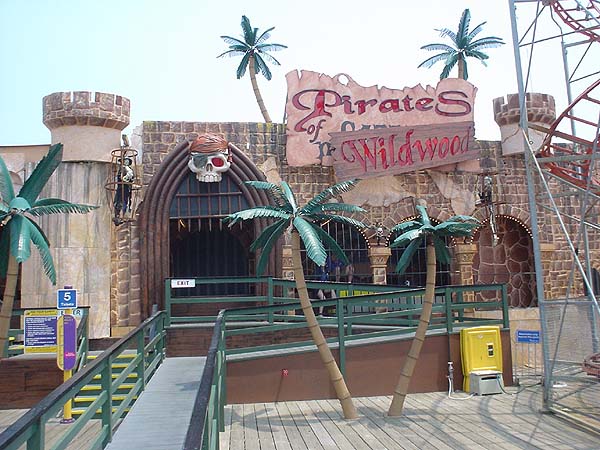 Ahh, yes, there are plenty of cheesy dark rides on the Jersey Shore. We chose to do "Pirates of Wildwood" because it's in...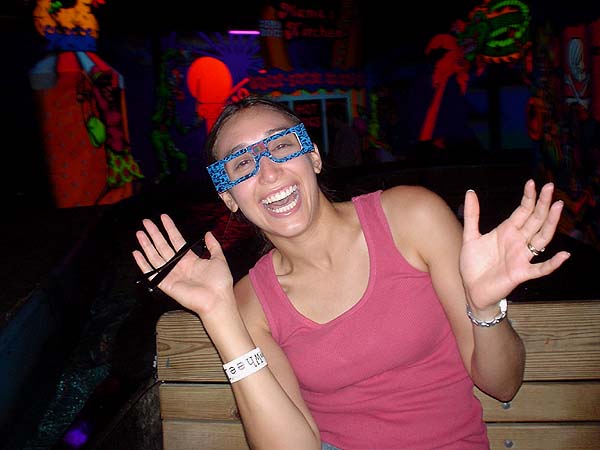 "THREE-DEE!!!!! Whoo Hoo!"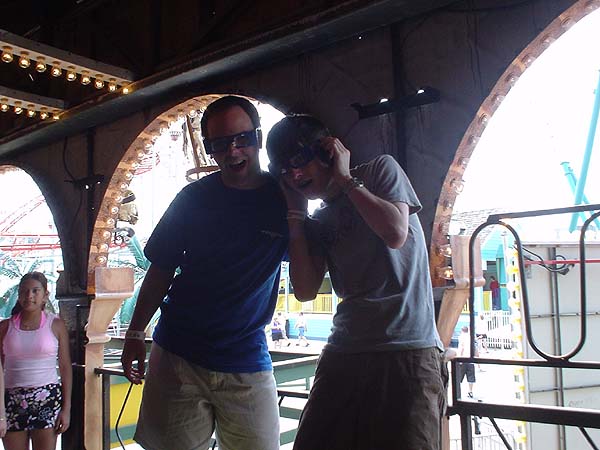 Most people look stupid in 3D glasses!!!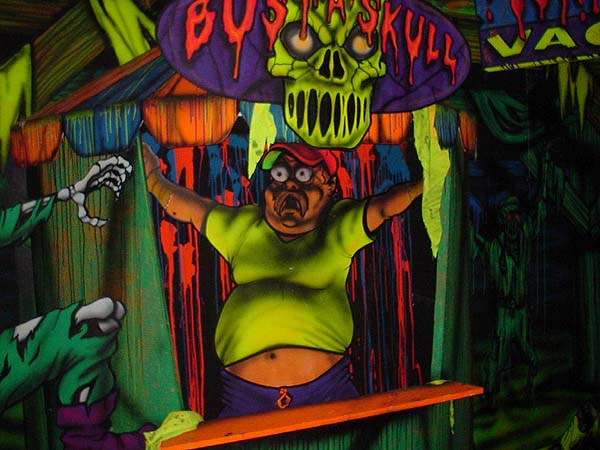 It was an interesting ride...we didn't see many Pirates....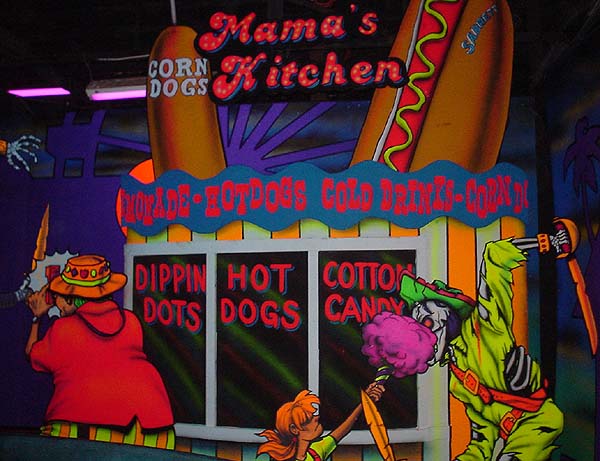 But we saw a few ACErs!!! =)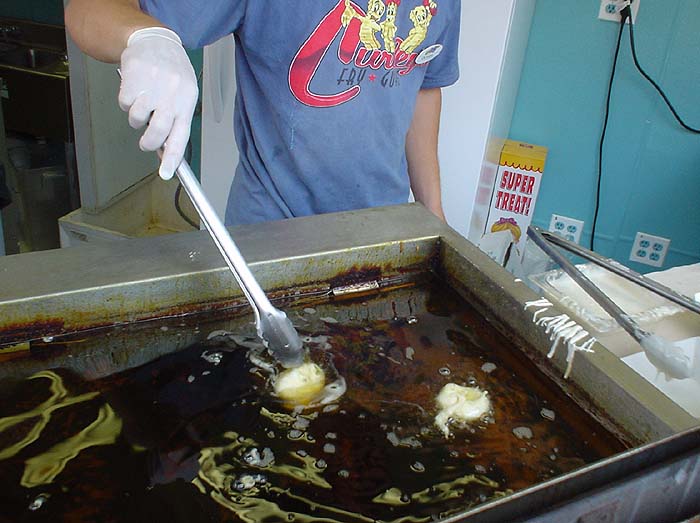 Speaking of ACErs, it was time for some hardcore, deep-fried, Jersey Shore food!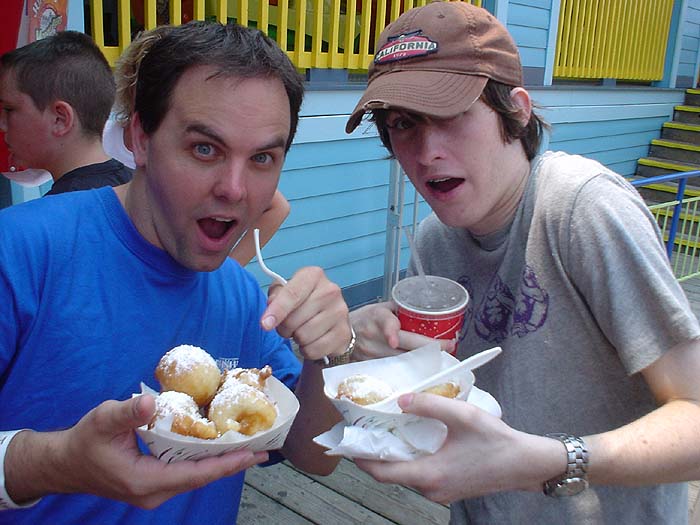 The summer tradition has been the "deep fried Oreos" so why try anything different? =)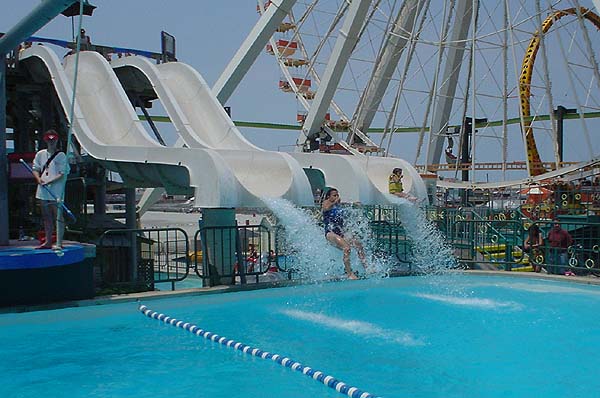 Morey's Piers has some decent water parks as well as all the other rides!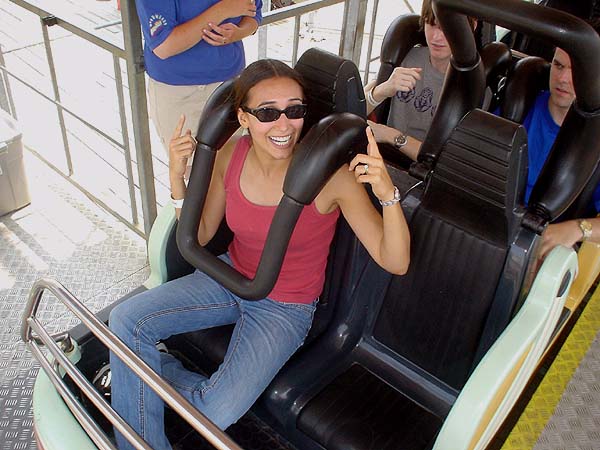 Ohh goody...more awesome Pinfari rides!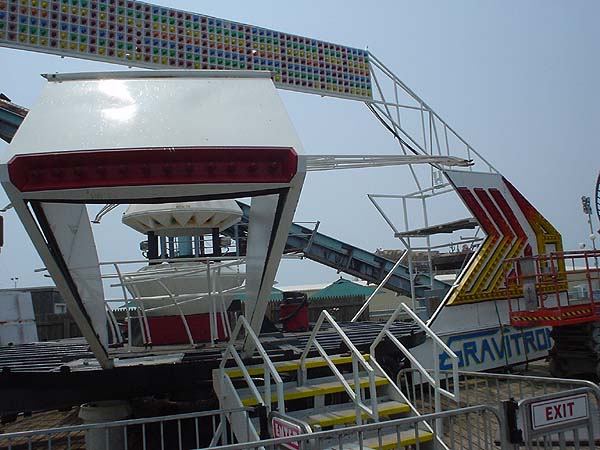 This is what a Gravitron looks like without skin! =)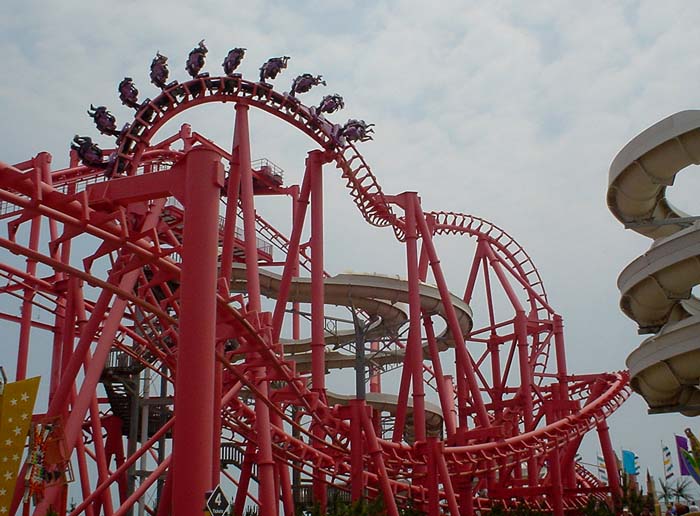 Ahh, yes....first the Pinfari's with over the shoulder retrains, then the boomerang, and now...here it is, saving the best for last, the Vekoma SLC!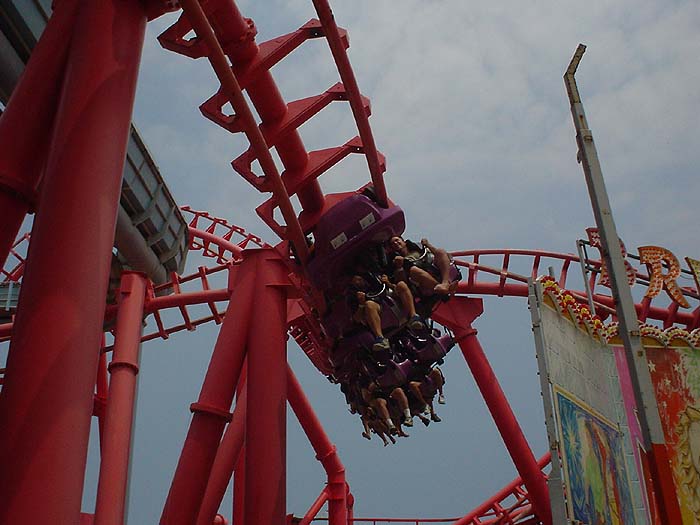 Doesn't that just look like fun?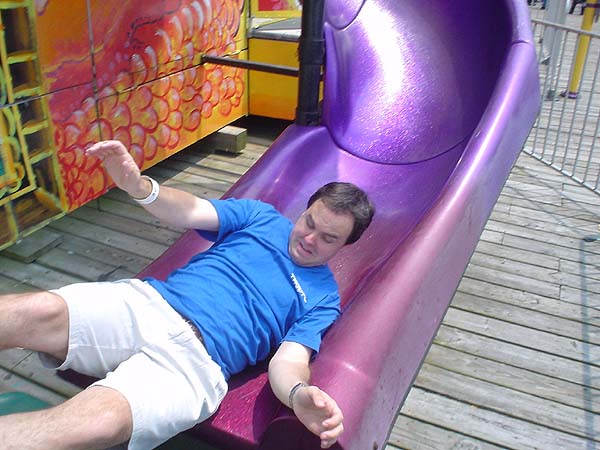 Wait! We couldn't let this page go without getting a "Max looking silly on a slide" photo!
Click HERE to see Page Three of "Morey's Pier's at Wildwood"