Morey's Pier's at Wildwood
Wildwood, NJ
Official Website: http://www.moreyspiers.com/
July 4th Weekend, 2004, PA Area Trip!

Wildwood Piers Knoebel's Dorney Park Dutch Wonderland William's Grove Hersheypark
Our 4th of July, 2004 trip photos are finally here! We packed a LOT of parks and fun into this 'extended weekend'.
Joining us on the trip was the "Quaker", the "Catholic", Dave the Atheist, John and Rebecca (who don't have nick-names),
and a few other insane people! Our first stop was the boardwalk of Wildwood, New Jersey.....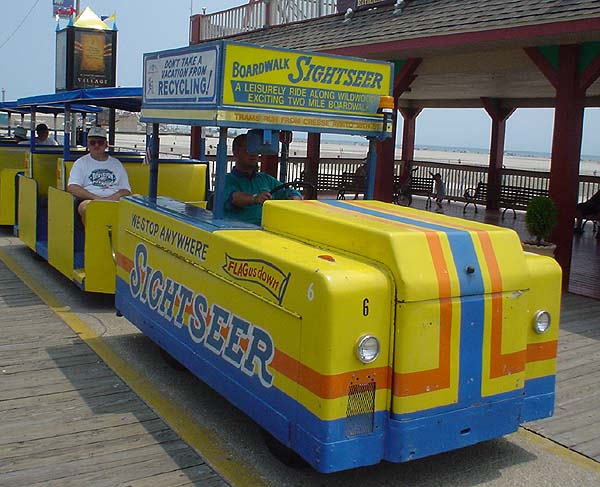 If there is one thing you'll hear over and over again in Wildwood it's "Watch the tramcar please...."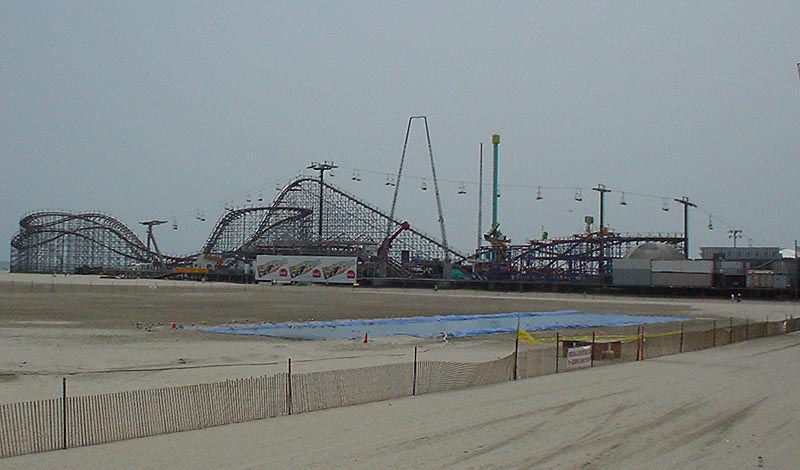 Here is it! The lovely Jersey Shore in all it's glory!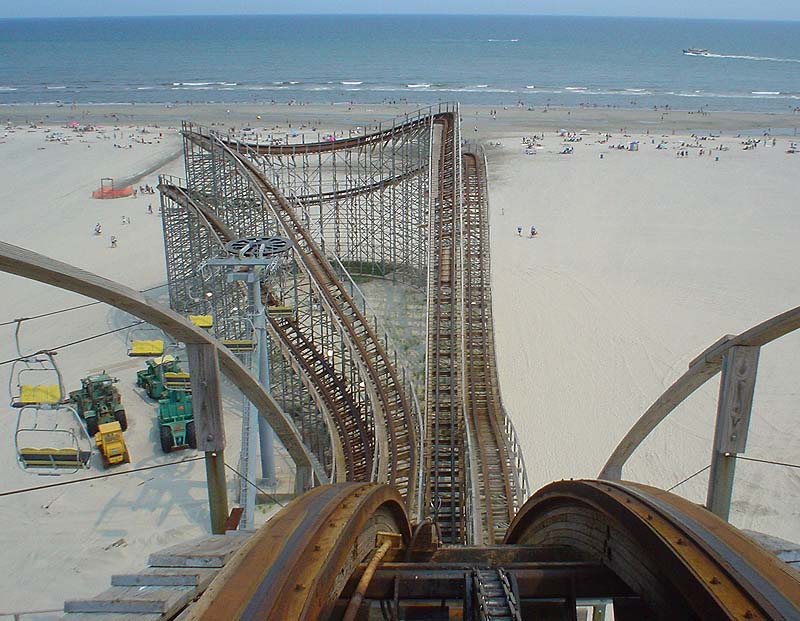 Here's a nice shot of Great White just to whet your appetite...but now onto the more fun stuff.....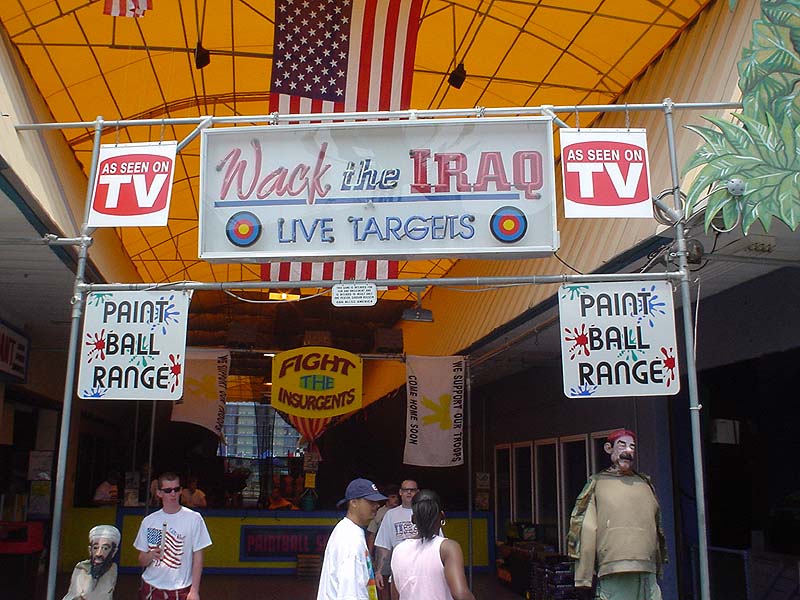 Forget the coasters! Forget the dark rides! And even forget the food! It was all about "LIVE TARGETS!!!!!!"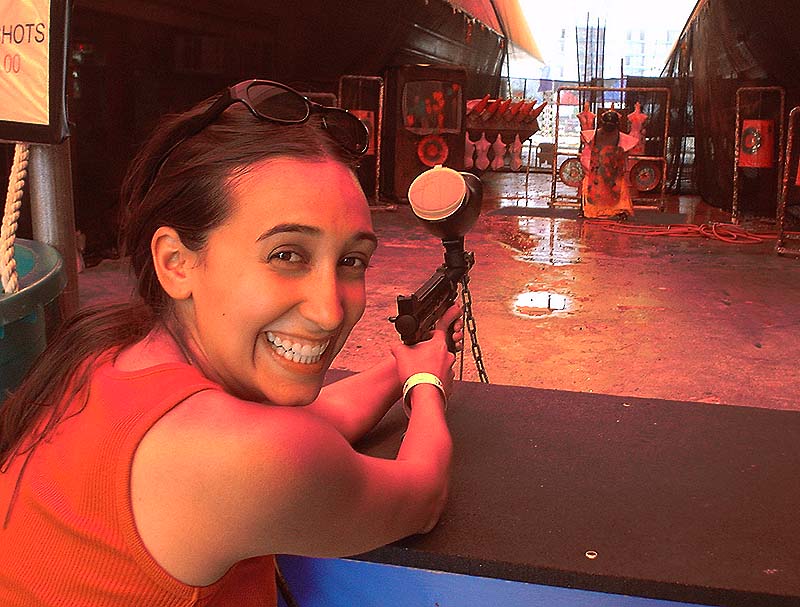 So here is Elissa, paintball gun in hand, and you can see the LIVE TARGET in the background!!! 100 shots for 5 bucks! =)
She's all "Can I shoot Robb or does it have to be a specific LIVE TARGET?"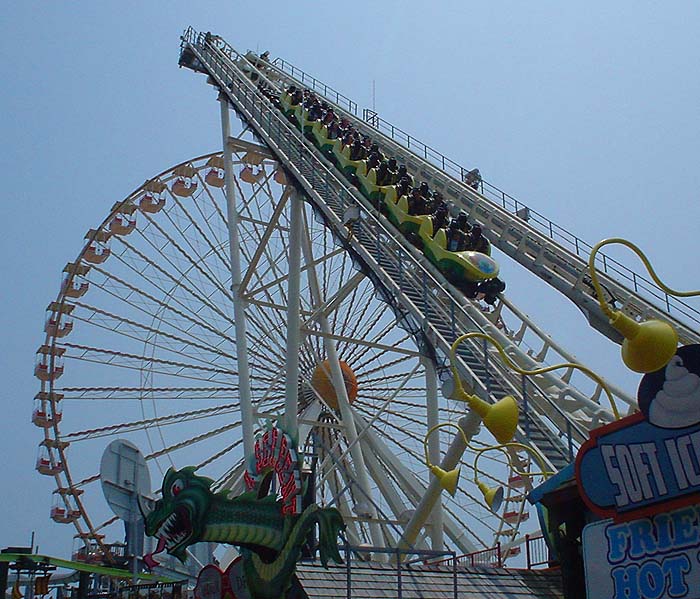 Oh, joy...we get to ride a Boomerang.....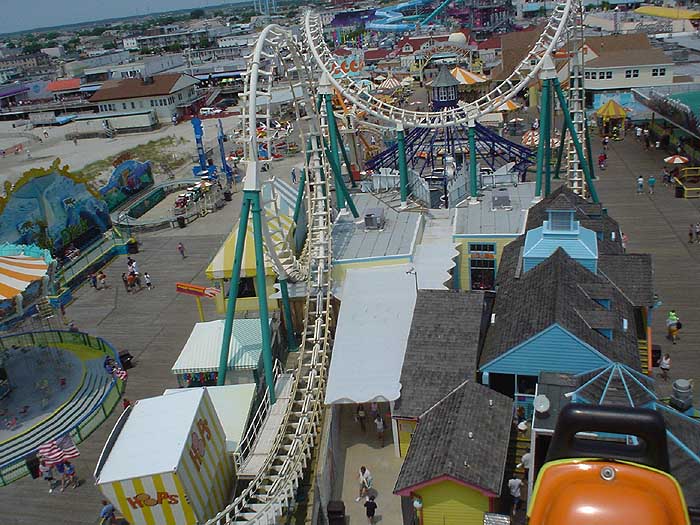 As you can see, it's the centerpiece to this pier.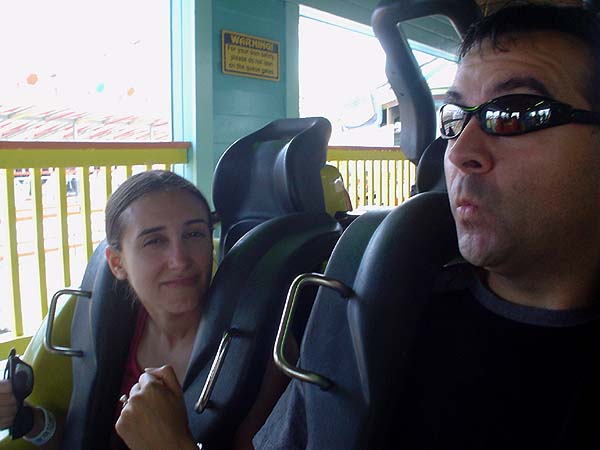 Elissa is ready to ride and Robb just looks goofy!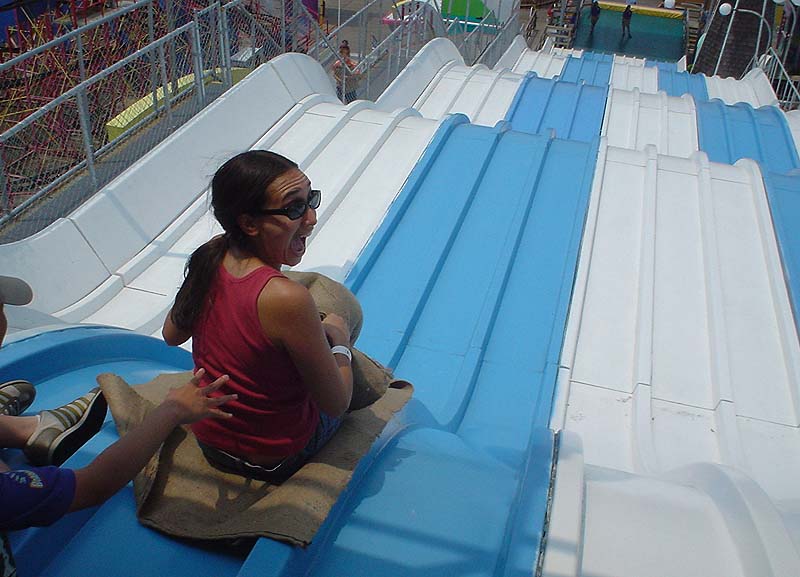 Slides were a common theme at Wildwood.....we did quite a few of them....this one is the "We have 12 lanes, but we're only running 1 slide."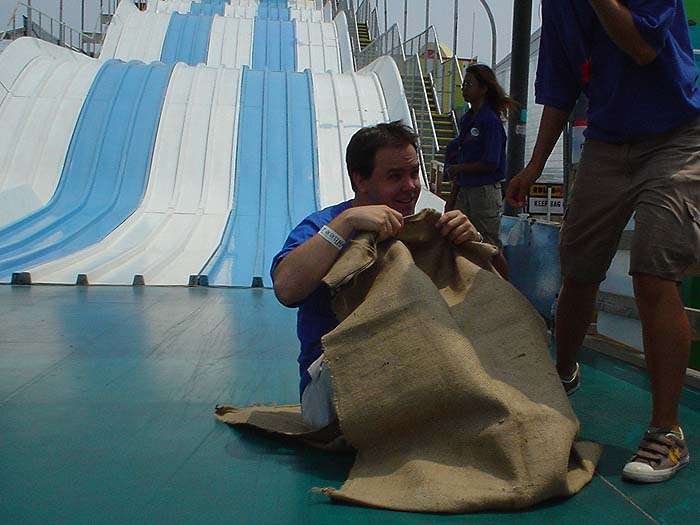 Max looks like a scared little innocent boy!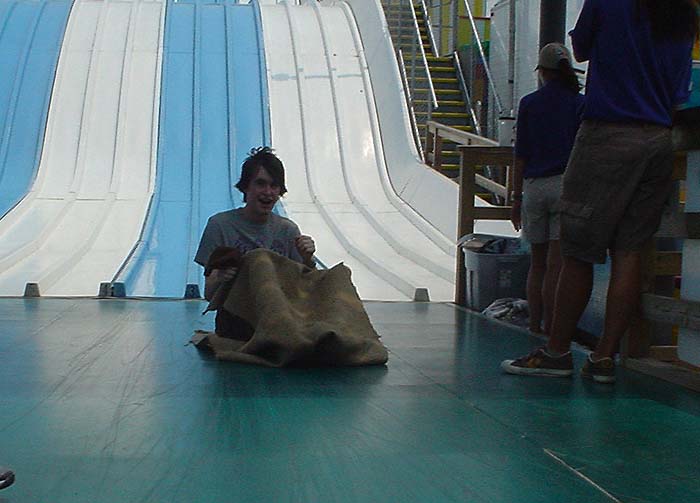 And I don't even want to say what the Quaker looks like!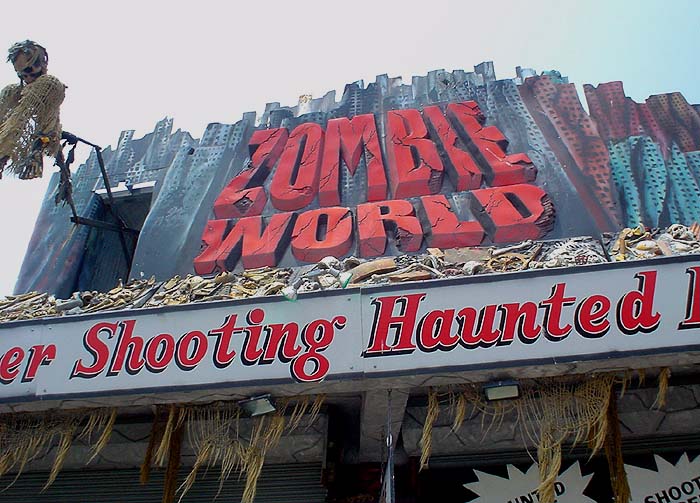 "You'll get into a tank.....YOU'LL BE GIVEN A GUN......"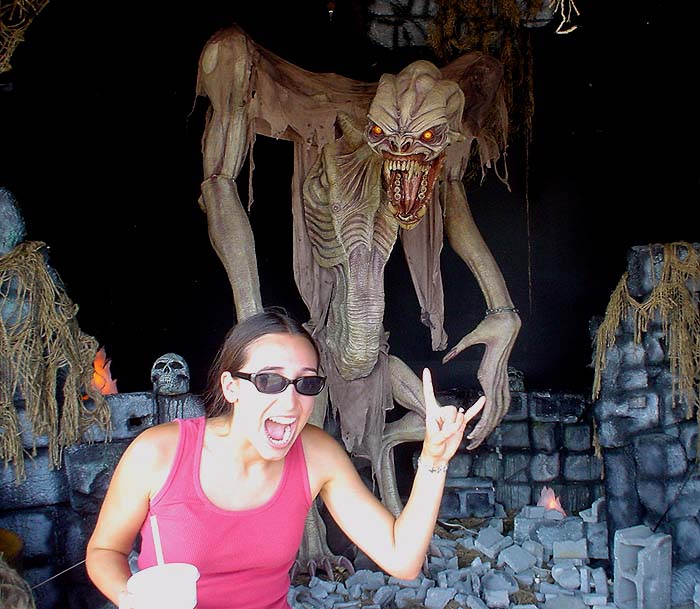 "If you lose....you'll be infected with a DEADLY virus!"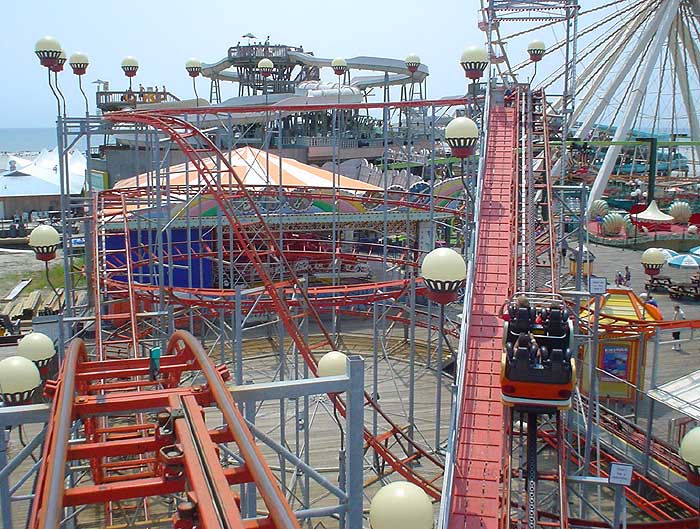 Ahh, the credit whoring at it's best! Pinfari coasters with over the shoulder restraints!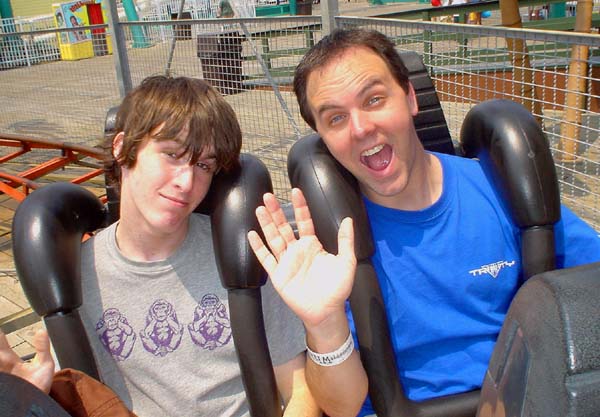 They look happy now....but wait until the ride starts! =)
Click HERE to see Page Two of "Morey's Pier's at Wildwood"