Hersheypark
Hershey, PA
Official Website: http://www.hersheypark.com
July 4th Weekend, 2004, PA Area Trip!

Wildwood Piers Knoebel's Dorney Park Dutch Wonderland William's Grove Hersheypark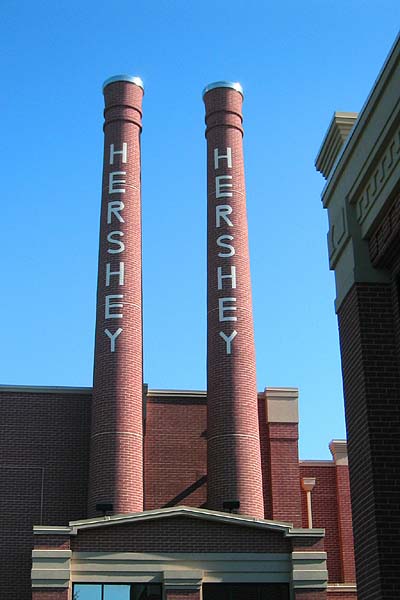 Ahh, Hersheypark. Known for it's parent companies Chocolate factory set in a quaint little town in Pennsylvania....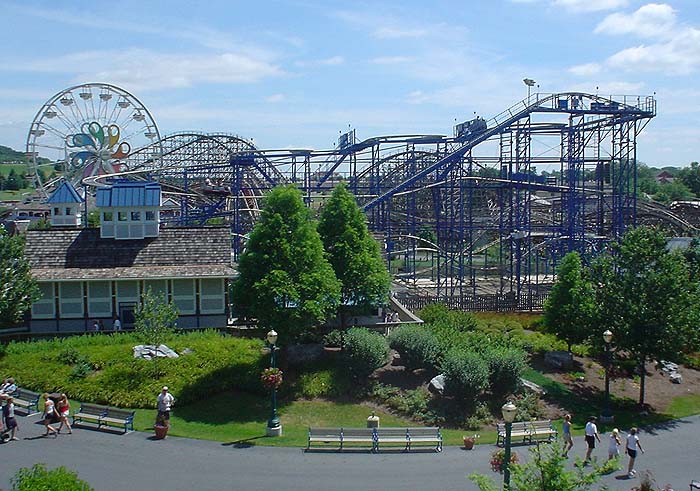 ....they have a nice collection of rides....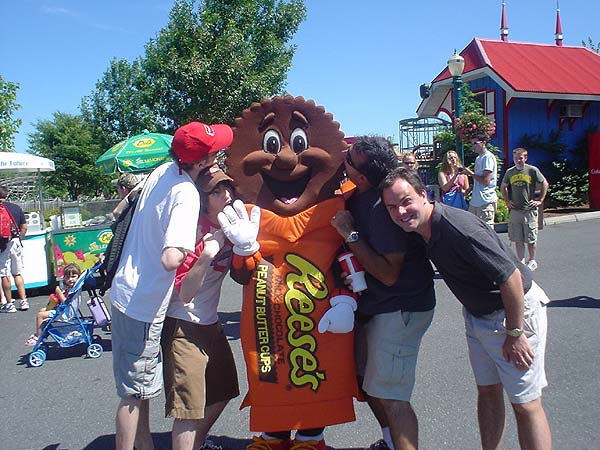 ...and funny little walk-around candy characters! But if you're a coaster enthusiast who's been following the industry lately,
you all know what brought us to Hershey park this year....... (scroll down)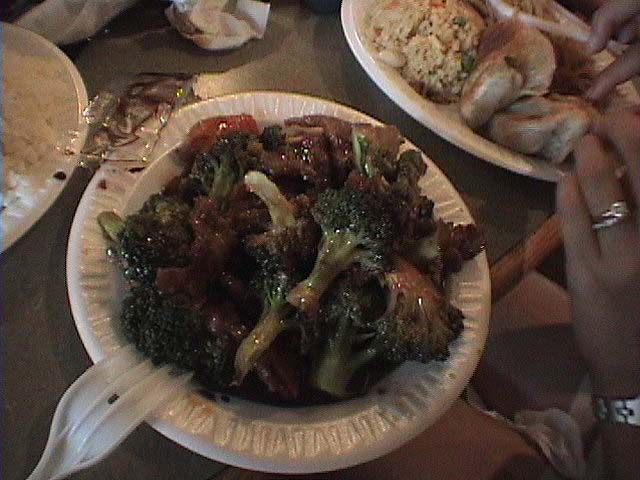 That's right! It was the AWESOME Chinese Food!!!!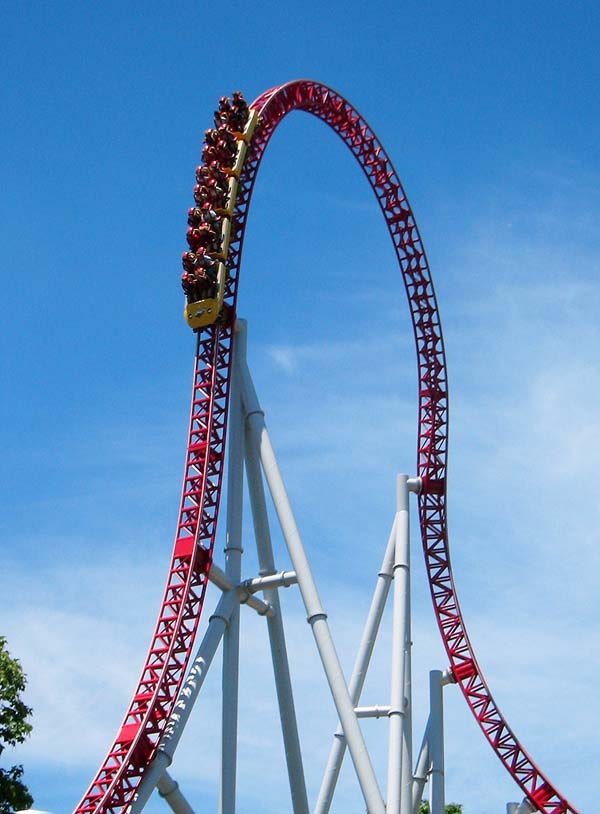 Just Kidding! Of course it wasn't the Chinese Food! It was their new "rocket coaster" Storm Runner!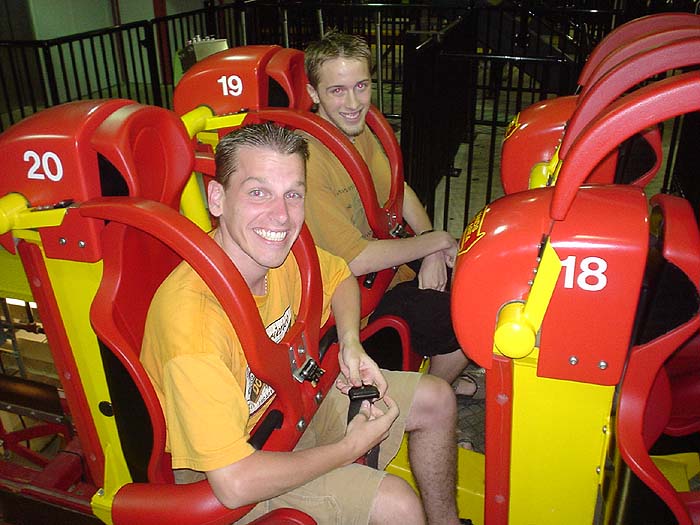 Derek and Craig test out Intamin's new restraints!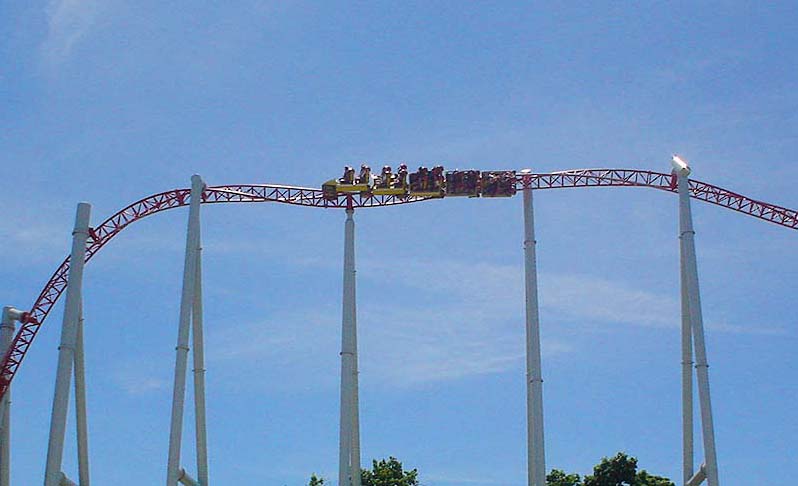 Here you have the element referred to as the "Black Snake Dive Track Thingy....thingy" errr...somthin' like that! =)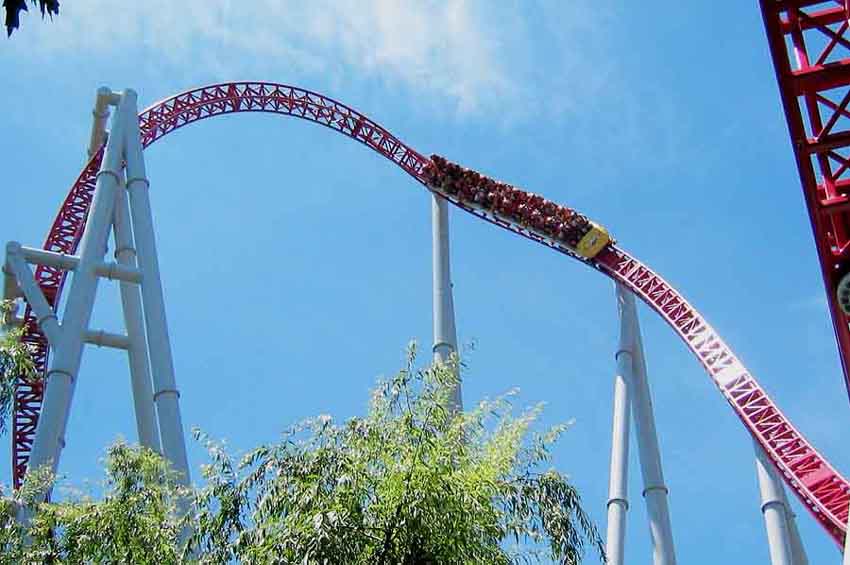 You go through some pretty funky, twisted track on this ride!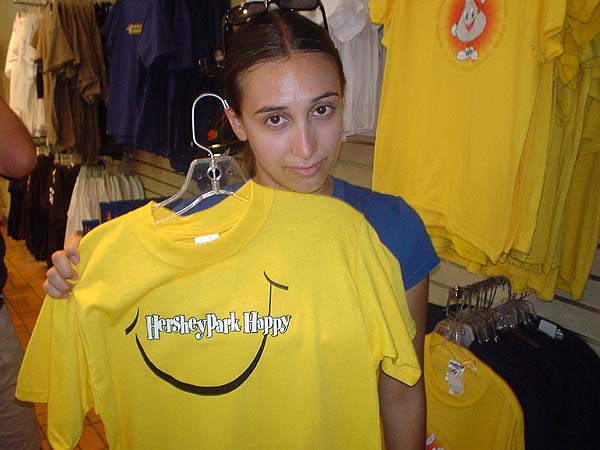 And yes, in case you were wondering, even Elissa liked the ride!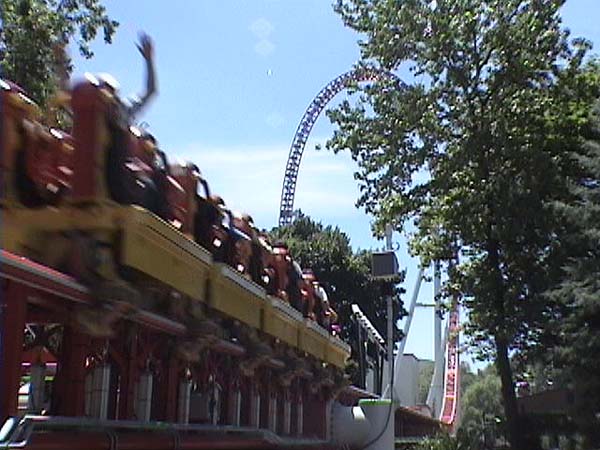 Ok, so we'll take you through a little tour.....
Here you are on the launch track. You are waiting in SO MUCH anticipation for the launch! And then you hear the 'hickish' voice
count down and it's time to go!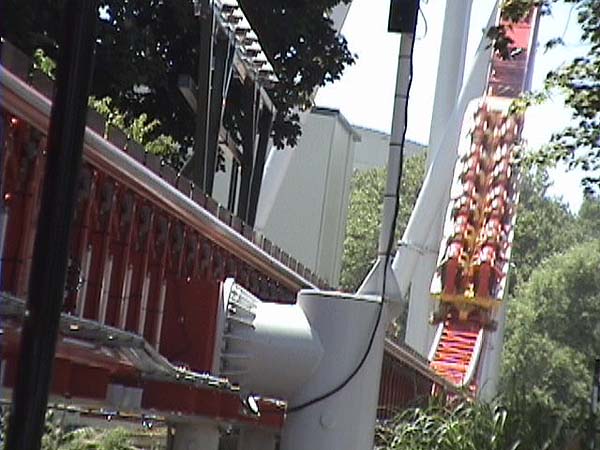 The brake fins drop and the train launches, up, up, and away!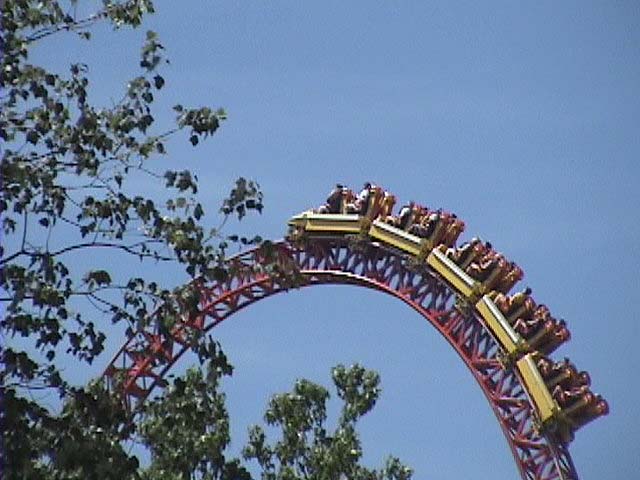 Over the top hat (you get more than just a little bit of air here!)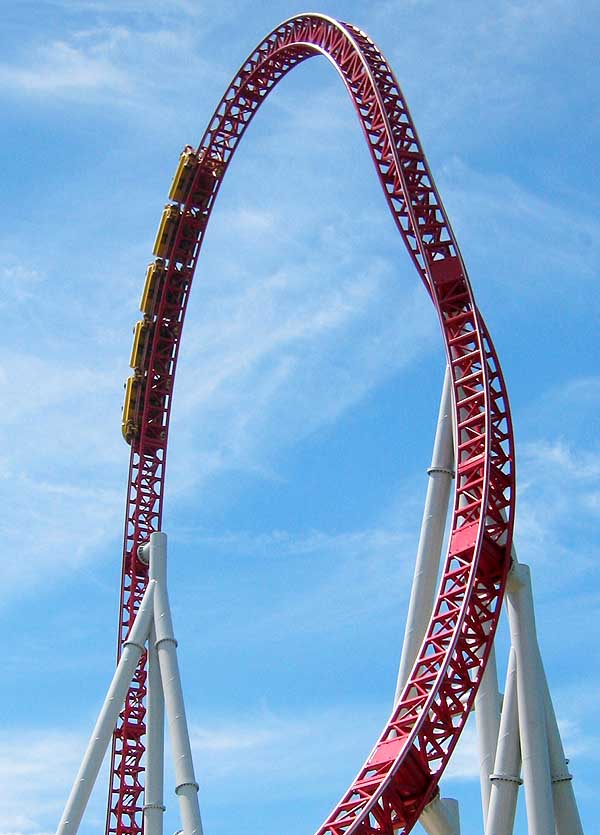 STRAIGHT DOWN the drop! (You can see how messed up the track is in this picture)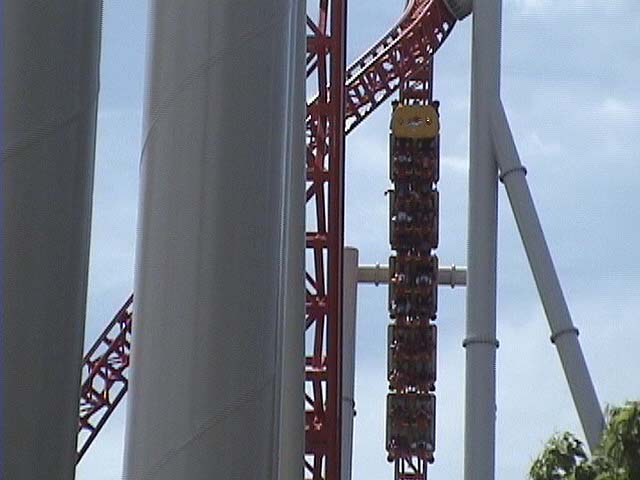 It's straight down then straight back up again into the first inversion!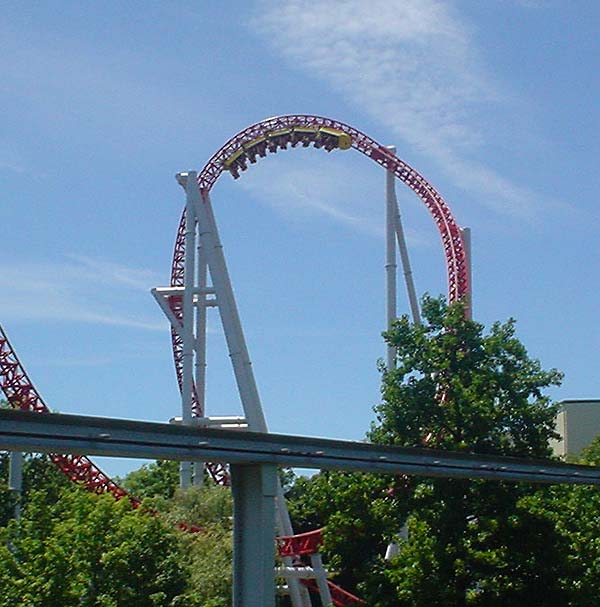 And it's pretty damn messed up looking!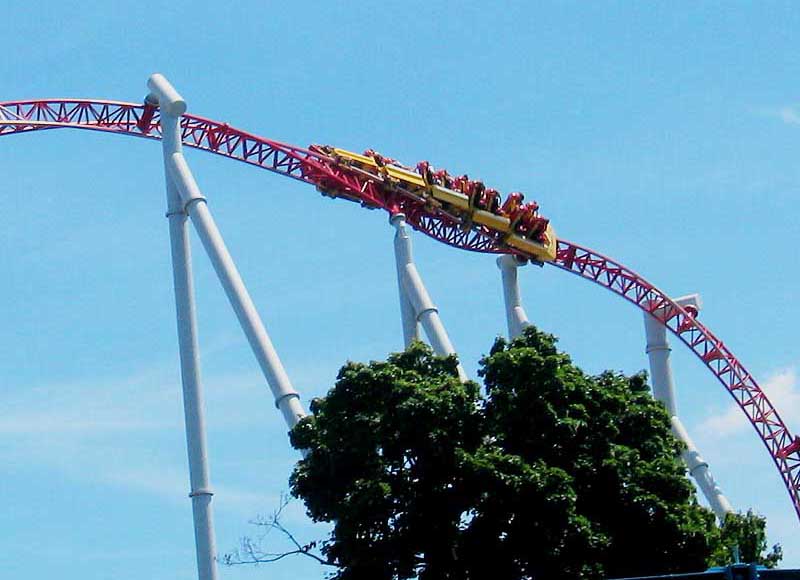 Here's the "Loop Snake Twisty Churro" element again!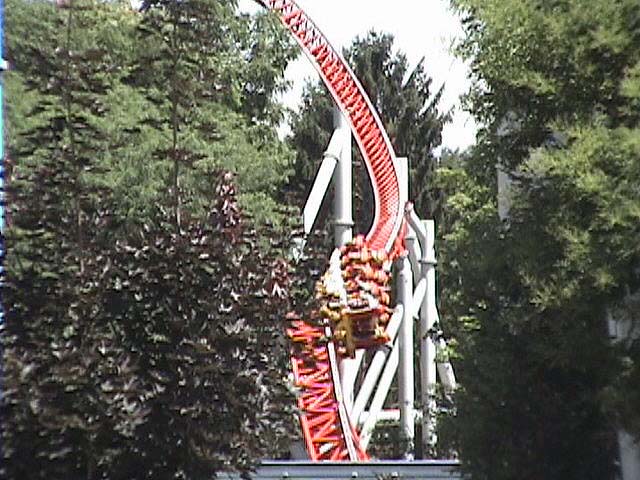 After that you go through this weird bit of track at what seems to be 1000mph!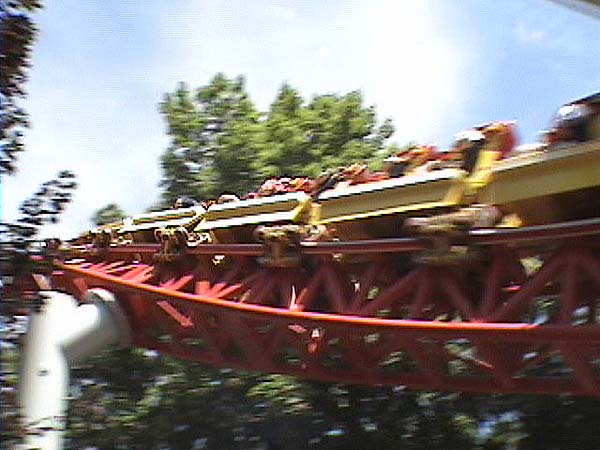 See? There's the train going by REALLY fast! If you're in the front seat, you're probably drooling out the side of your mouth by now.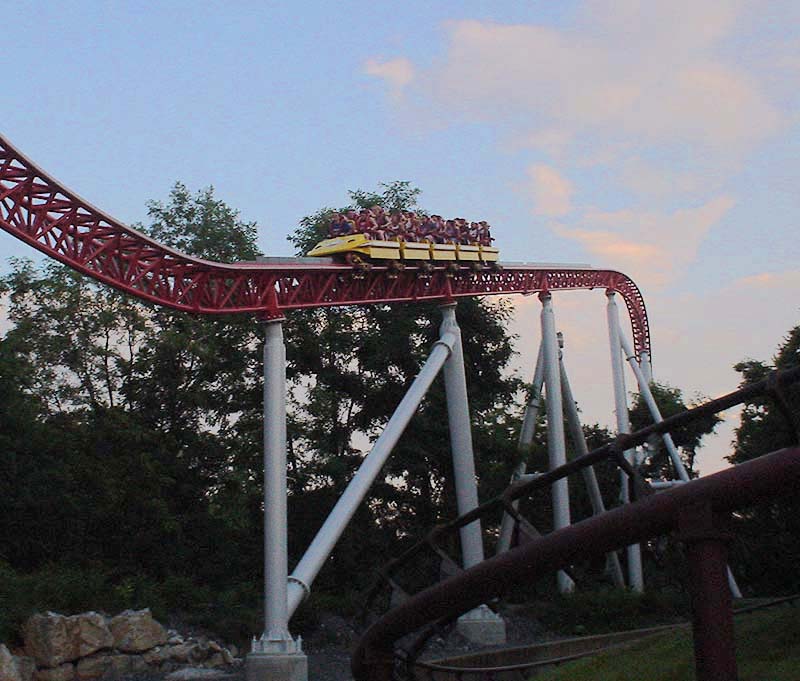 You finally hit the brake run and you realize "Wow, Dragster really does suck!" =)
Click HERE to see Page Two of "Hersheypark Photos!"