Knoebel's Amusement Park
Elysburg, PA
Official Website: http://www.knoebels.com/
July 4th Weekend, 2004, PA Area Trip!

Wildwood Piers Knoebel's Dorney Park Dutch Wonderland William's Grove Hersheypark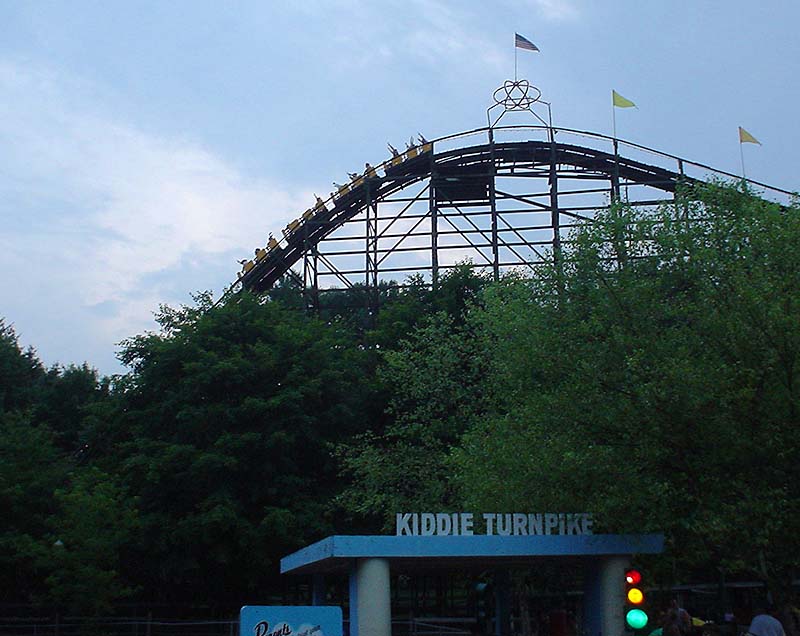 Next up on our trip was Knoebel's! One of our favorite parks and home to one of our favorite coasters, the Phoenix!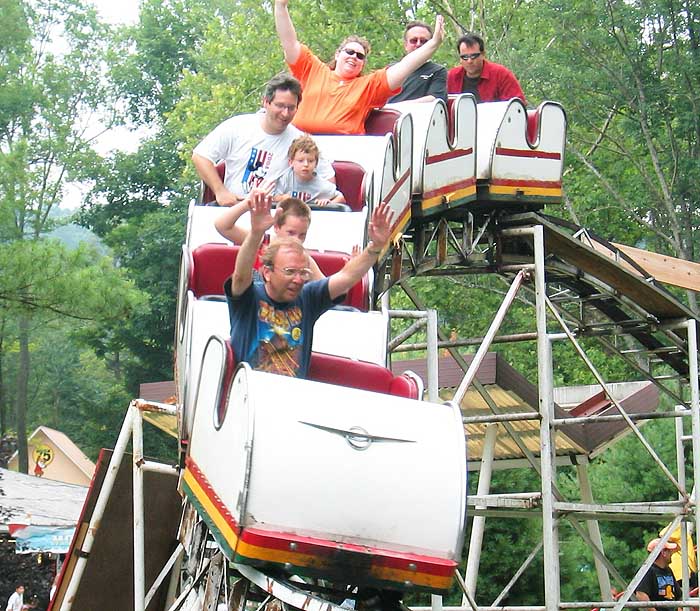 But first, Sandy, Dave, Mare, and Robb start off with a REAL wild ride! The High Speed Thrill Coaster!

Robb gets airtime over every hill!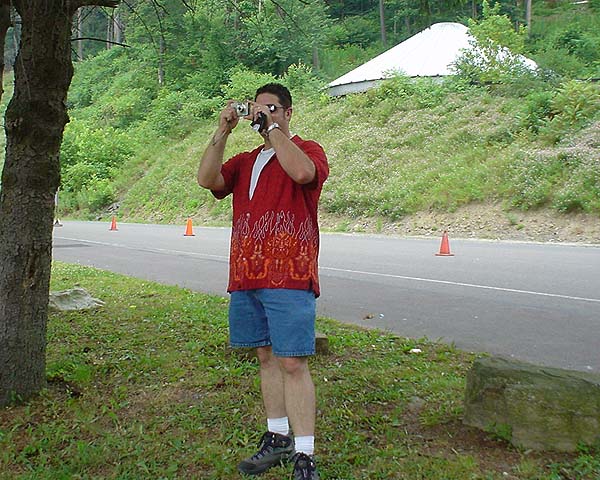 NO!!!! JOHN!!!! DO NOT TAKE PICTURES OF THIS RIDE!!!
NOTE: For those of you who don't remember, John's camera started breaking rides in 2003!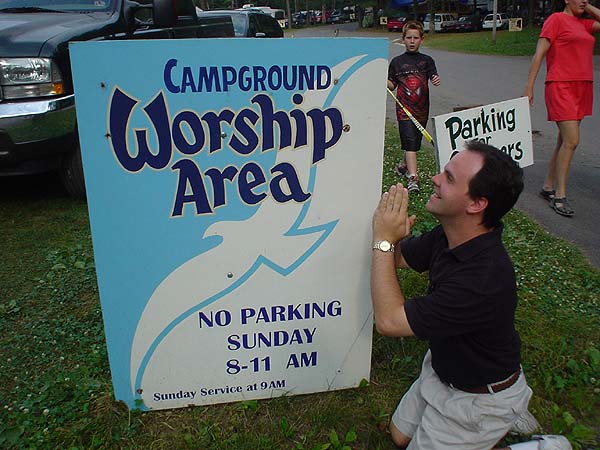 It was Sunday, so of course Max had to make a pitstop! Some of us need to stop and pee, Max has to stop and pray!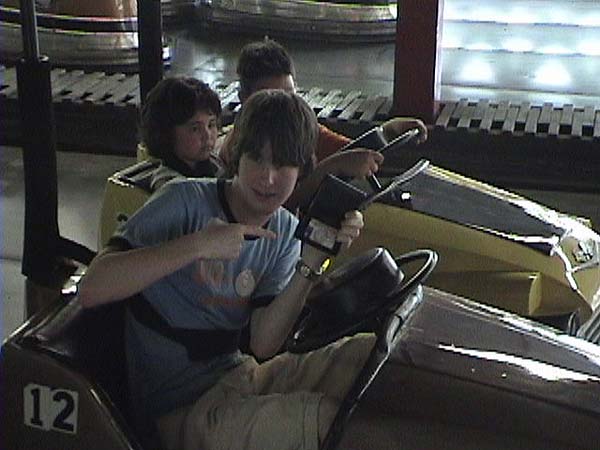 Mark, who looks about twelve in this picture, can finally drive the bumper cars since he has his Quaker learner's permit!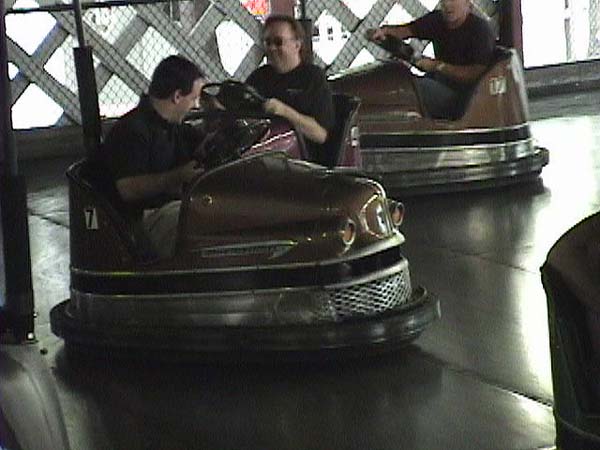 Max is all "Dave, god will strike you down if you hit my bumper car!"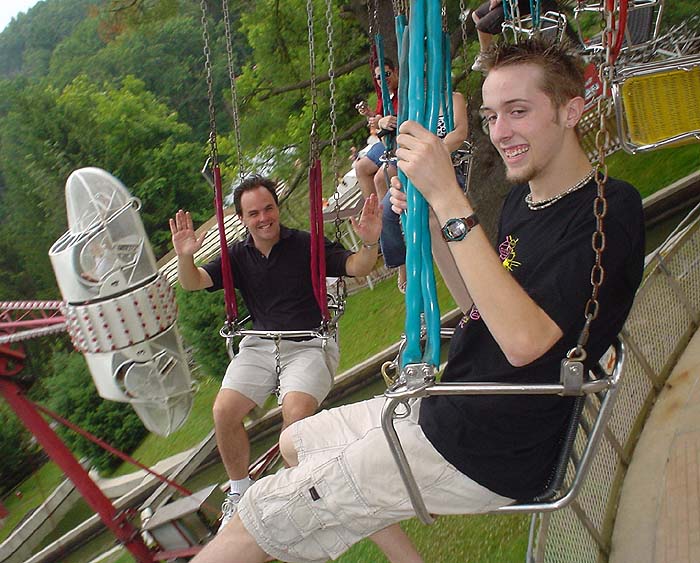 Criag, that is a smile only a mother could love!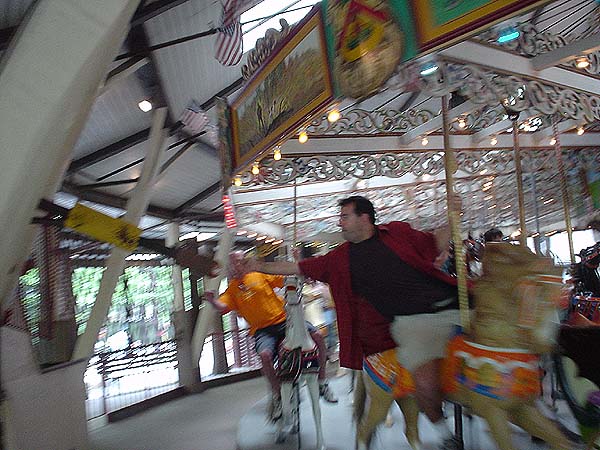 Robb masters the "grabbing two rings at a time" method!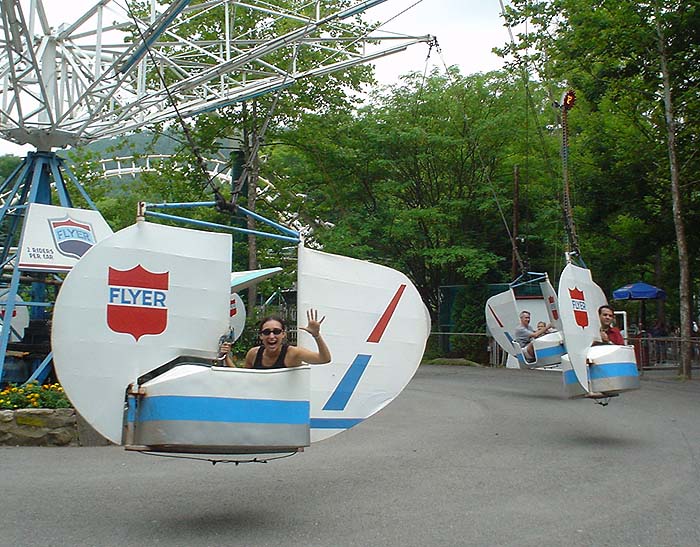 The Flyers are always fun, and it was cool having just enough people to take them over!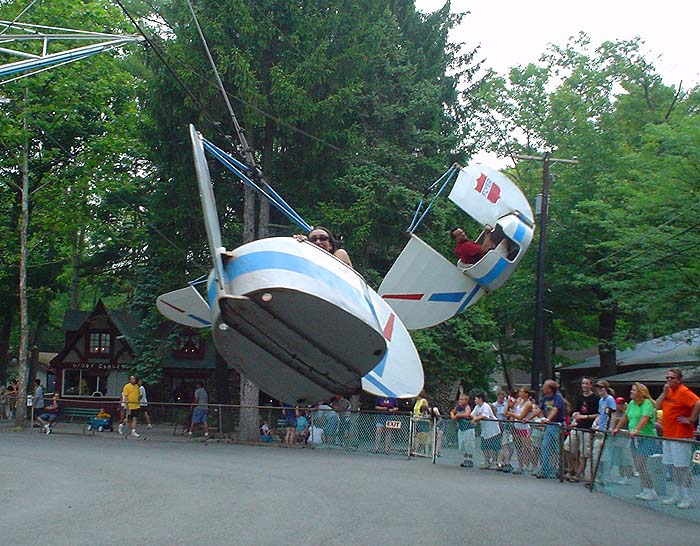 Lots of cable snapping and tub bumpin' goin on!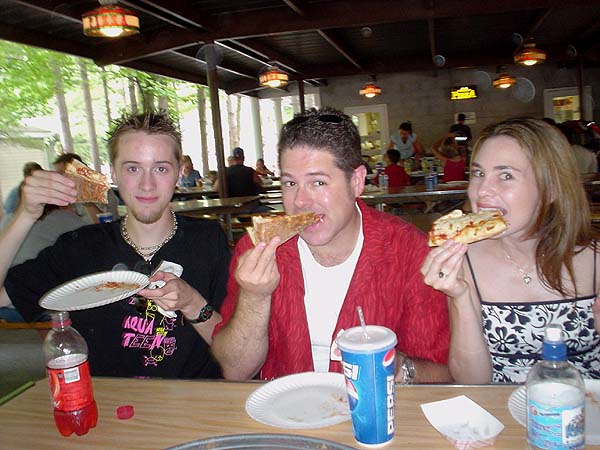 Craig, John, and Rebecca....experiencing Cesari's pizza for the first time!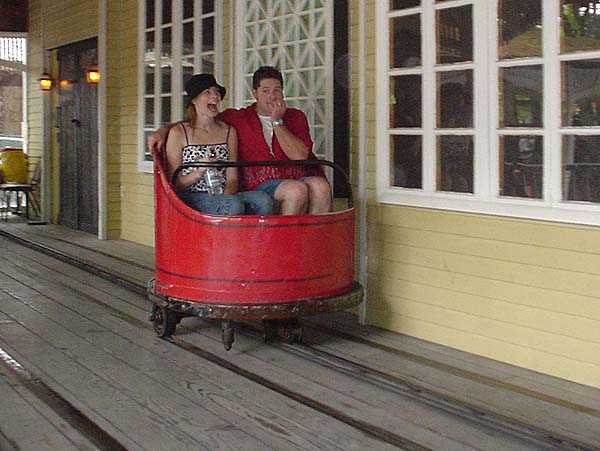 C'mon, the haunted house isn't THAT scary!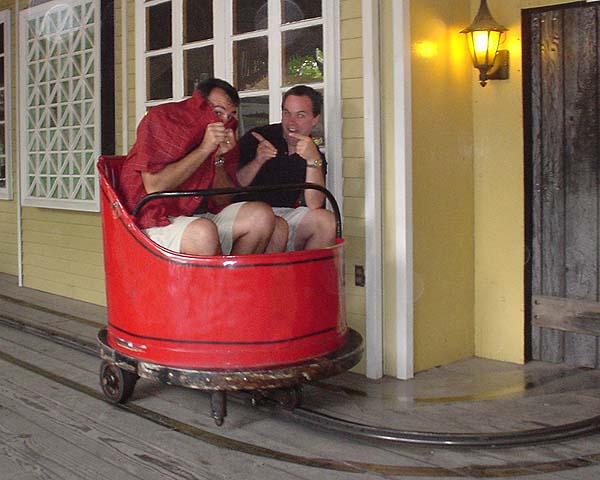 Robb hides like a little girl!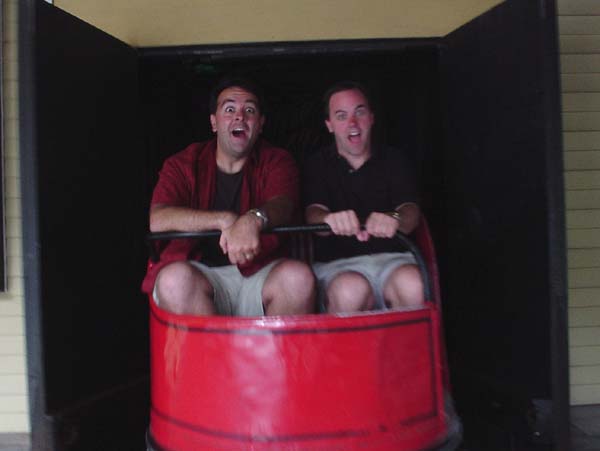 What were you two boys just doing in there?!?!? ;)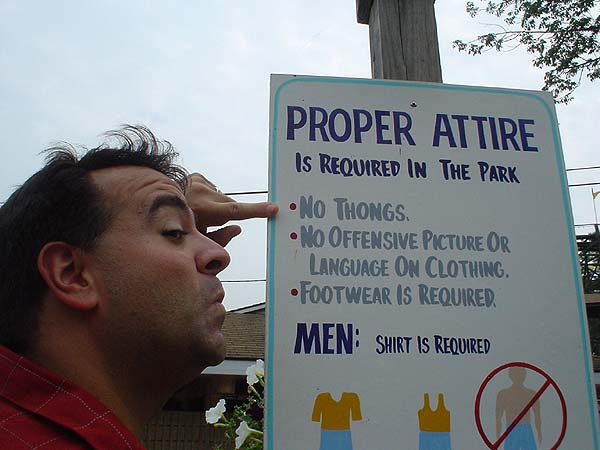 "DAMMIT!!! And I was going to wear my thong today!"
Click HERE to see Page Two of "Knoebel's Amusement Park Photos"