Morey's Pier's at Wildwood
Wildwood, NJ
Official Website: http://www.moreyspiers.com/
July 4th Weekend, 2004, PA Area Trip!

Wildwood Piers Knoebel's Dorney Park Dutch Wonderland William's Grove Hersheypark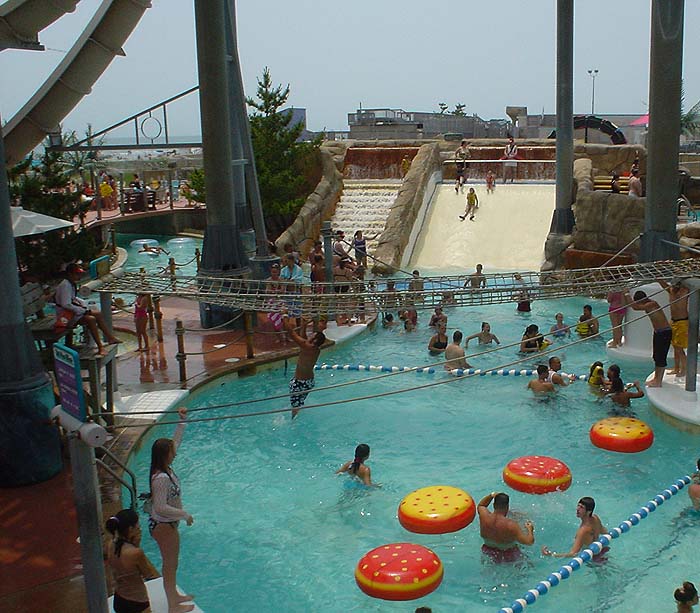 More water park happiness on the Jersey Shore!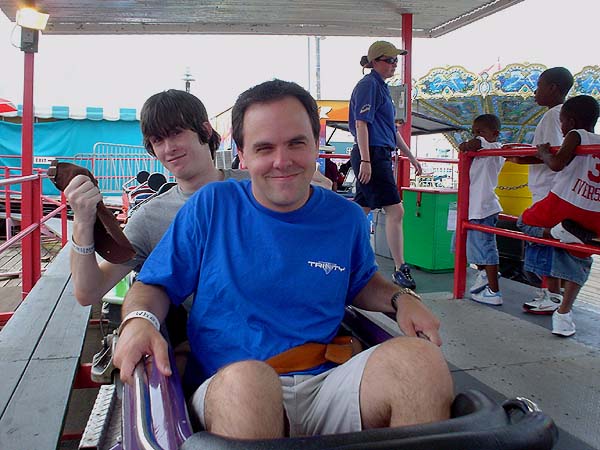 Mark and Max squeeze into the Flitzer!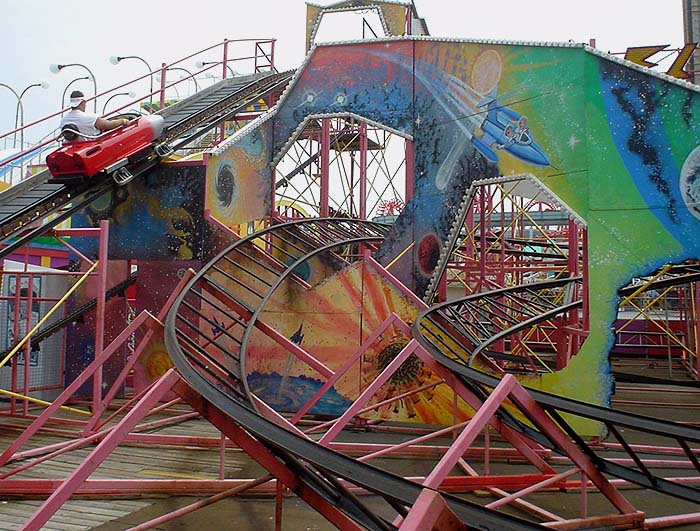 The Flitzer is a coaster that is all right turns! If you close your eyes, it's JUST like Space Mountain at Disneyland!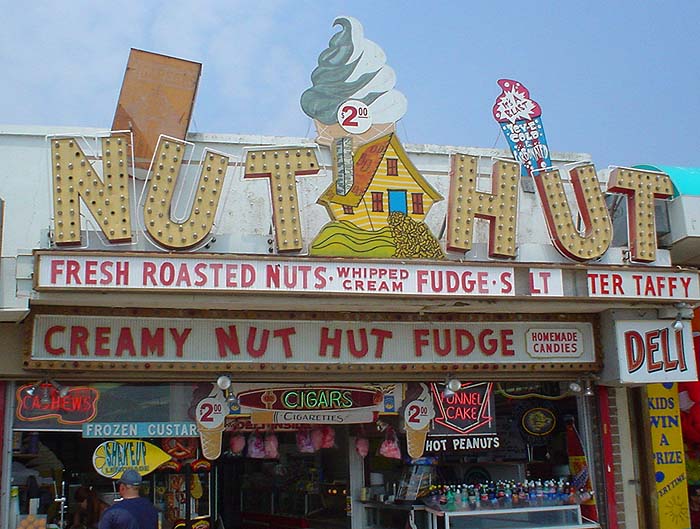 "Funnel cake, Cigars, and Frozen Custard!" No wonder this place is called the Nut House!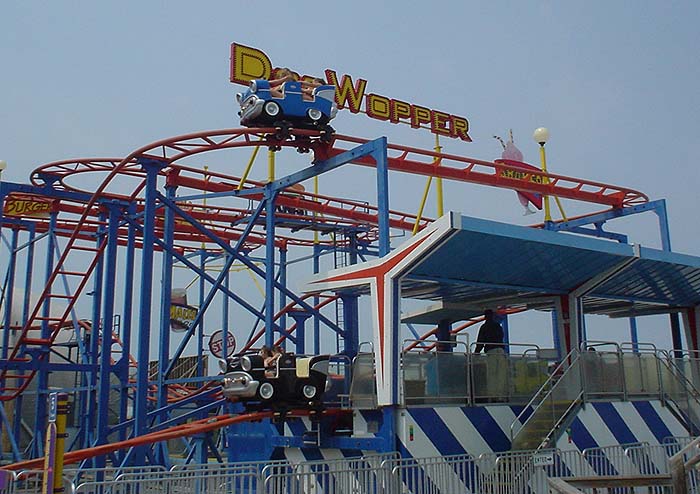 The Doo Whopper is a fun little Wild Mouse.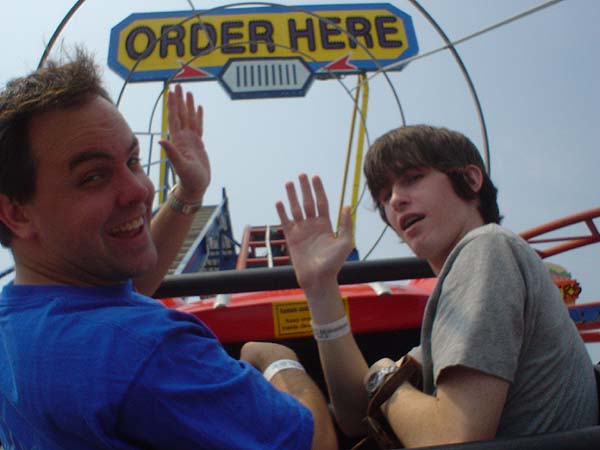 It's food related, so it's popular with the boys!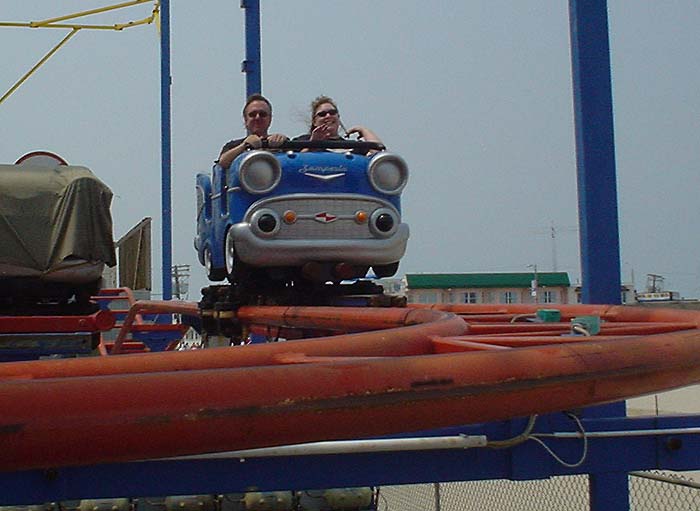 Dave and Mare liked it too.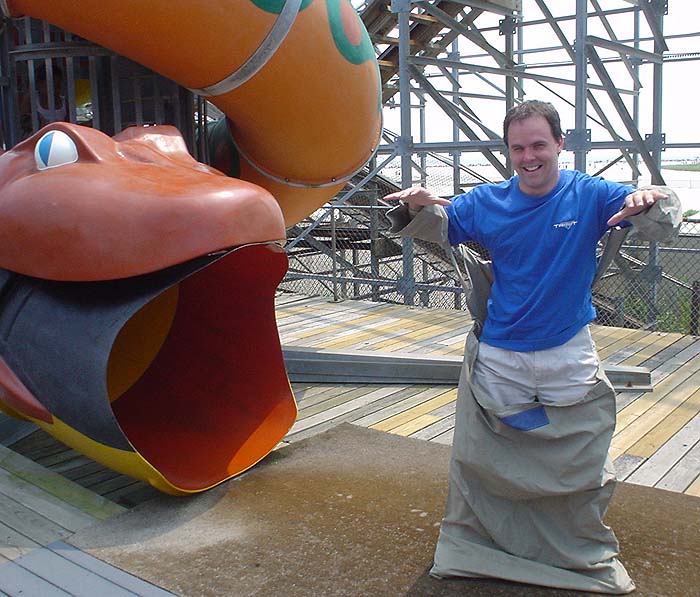 Ok, most slides give you a mat or something simple to slide down.
This "evil snake" slide makes you wear a this sexy outfit which Max is modeling for you now!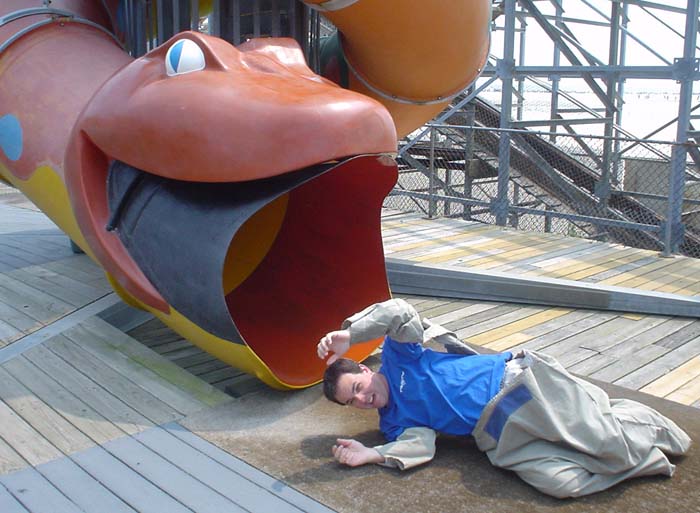 "Hey girls! Check me out in my snake slide body armor! Don't you just want me?" =)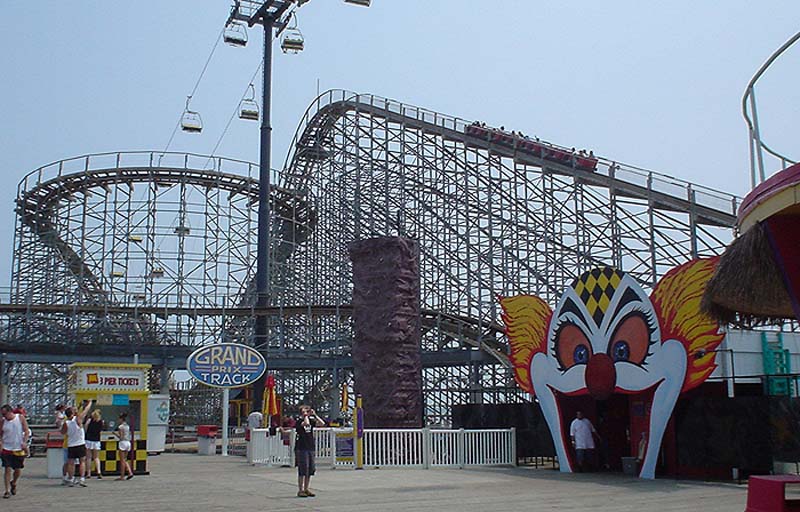 Ok, let's get back to picture of coasters, since that's what this website is all about!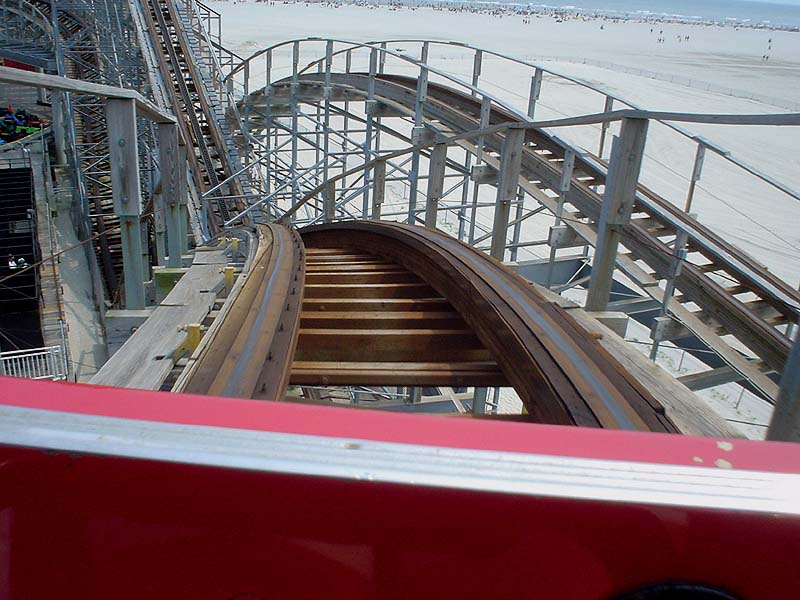 Morey's wooden coaster is the "Great White." It was running really well when we were there!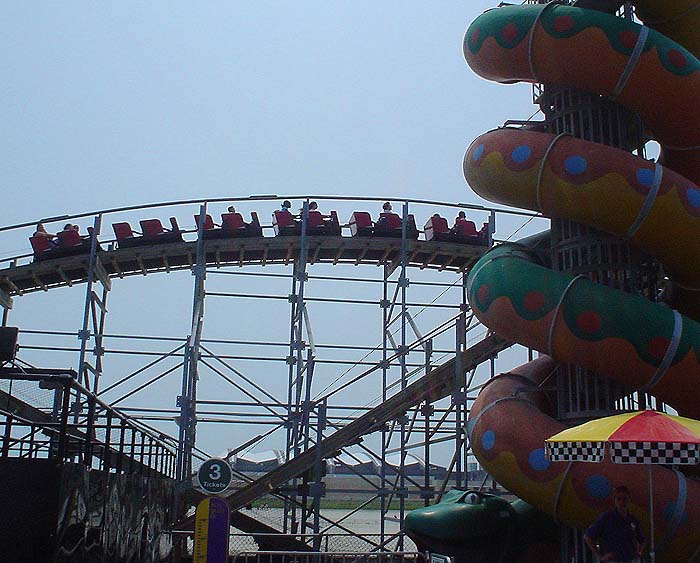 Some decent airtime on most of the hills.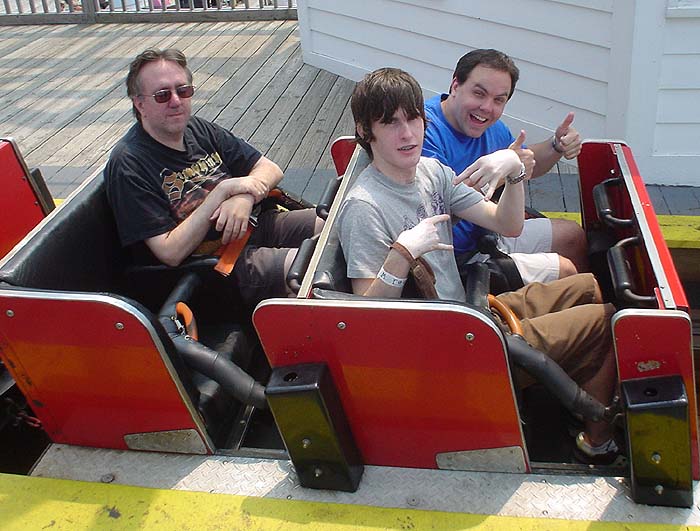 The boys are all sportin New Jersey gang signs!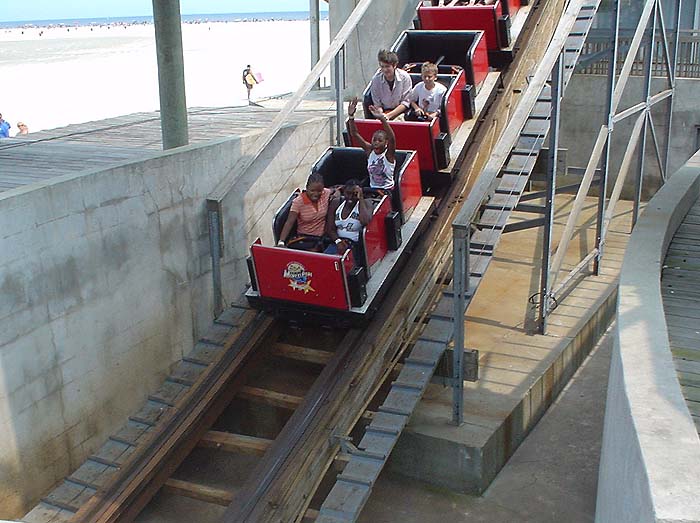 The ride starts out with a drop out of the station into a tunnel!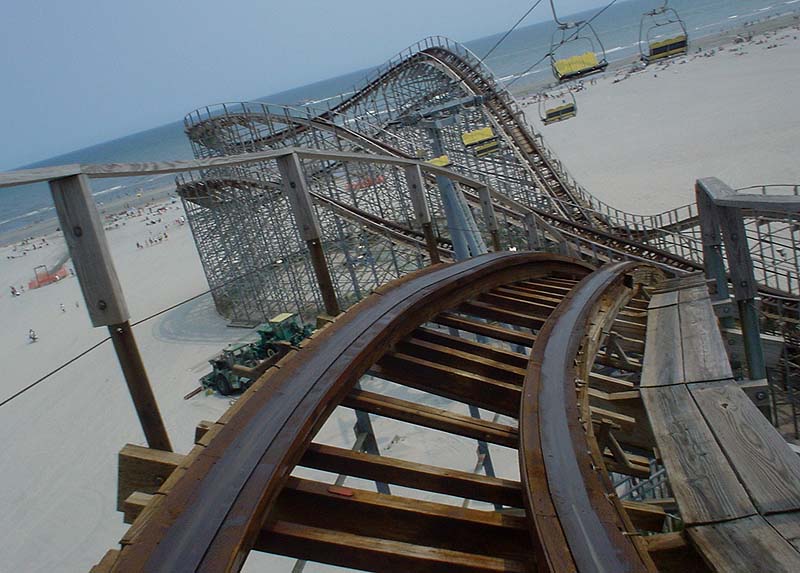 This is a 'classic' ocean front wooden coaster. A little rougher than when it was first built, but still a lot of fun!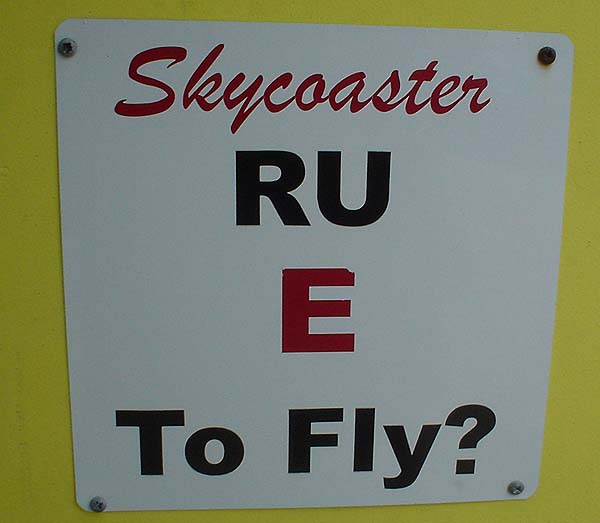 We all decided that this was the stupidest sign we've ever seen! No one in New Jersey will ever figure it out!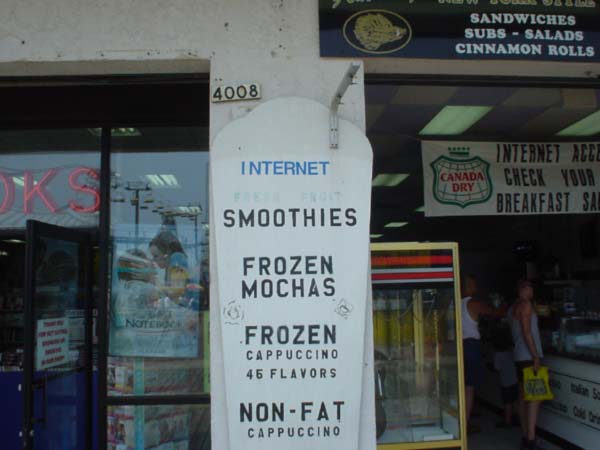 "Internet Smoothies!" Only on the Jersey Shore! =)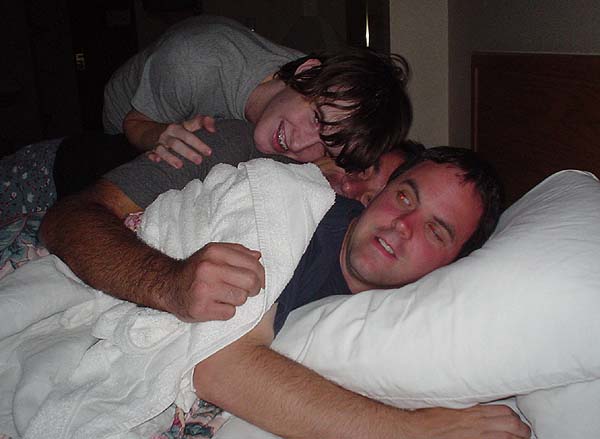 Mark and Robb decide to violate the Catholic when he's least expecting it!
Click HERE to see "Knoebel's Amusement Park Photos"