Walt Disney World Magic Kingdom
& Mickey's Not-So-Scary Halloween Party 2005
Orlando, FL
Official Website: http://www.waltdisneyworld.com
Florida 2005 - Halloween Trip!
Halloween Horror Nights Universal Orlando Mickey's Not-So-Scary Halloween Party
Epcot Disney/MGM Studios Busch Gardens Tampa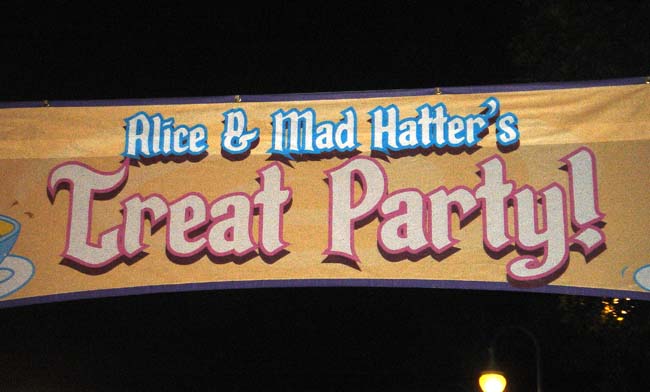 Ok, we've done enough riding and parades and stuff...time for more candy!!!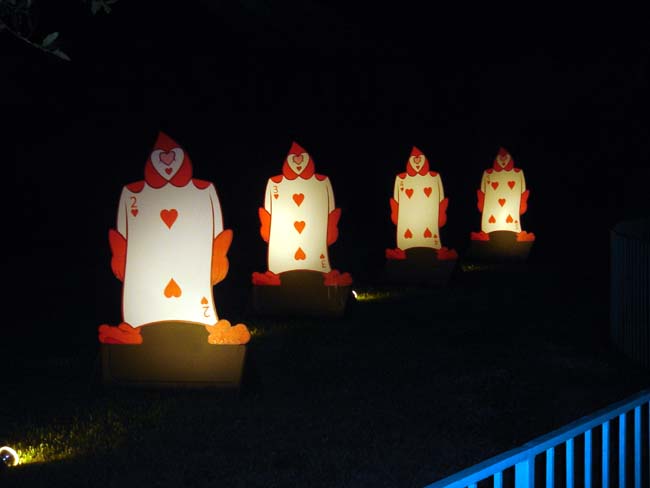 These guys were all lined up along the way.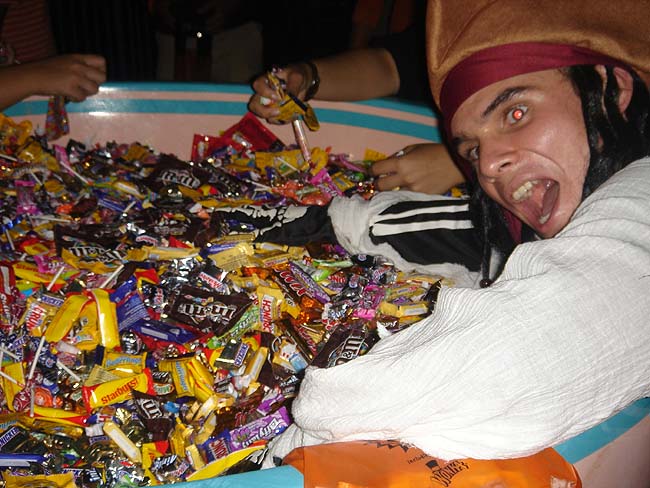 ARRRGGGH!!! This is me gold I'm after!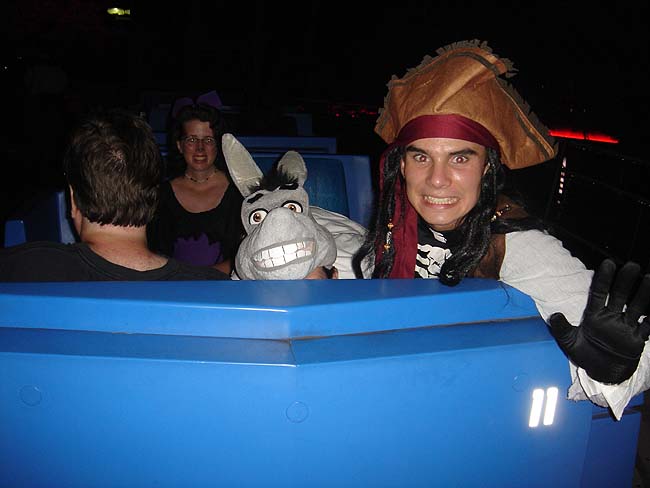 Hehe, a donkey and a pirate on the Peoplemover!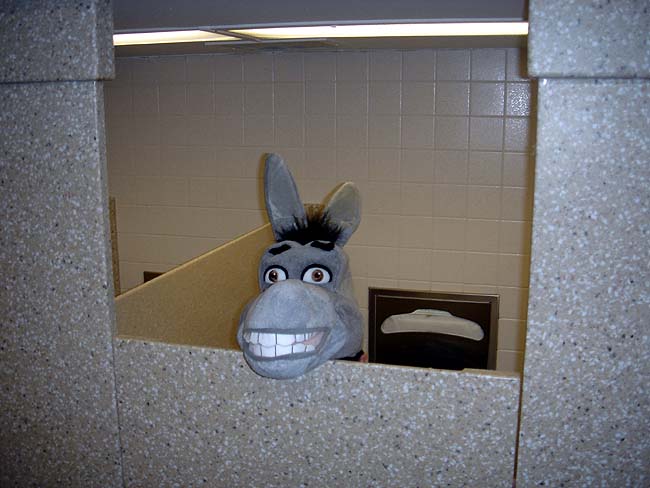 Too much excitement for Donkey....time for a quick bathroom stop!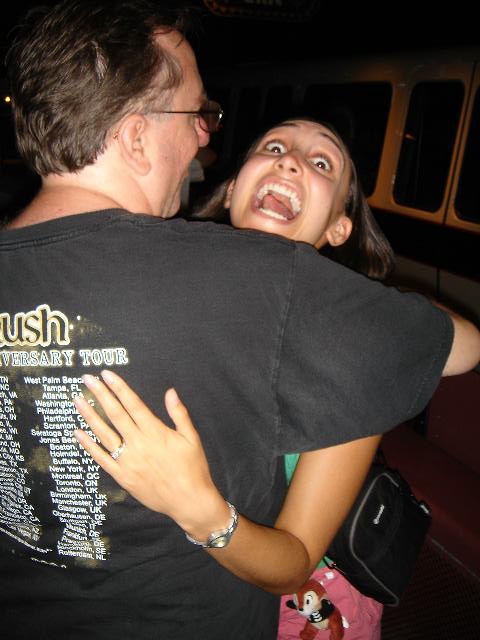 Oh no! More monsters attacking! Oh, wait...it's just Dave again....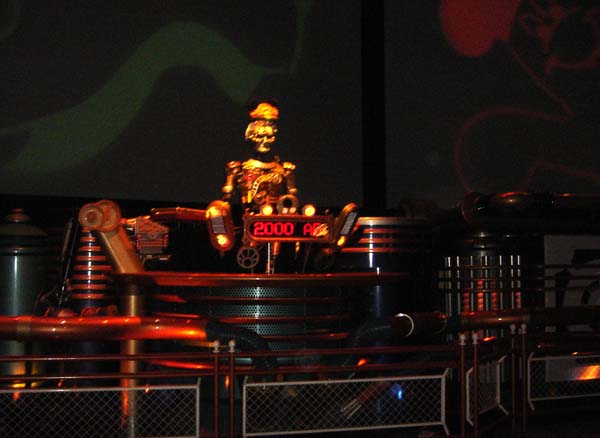 Poor Timekeeper. Tonight he really was just an "ornament!"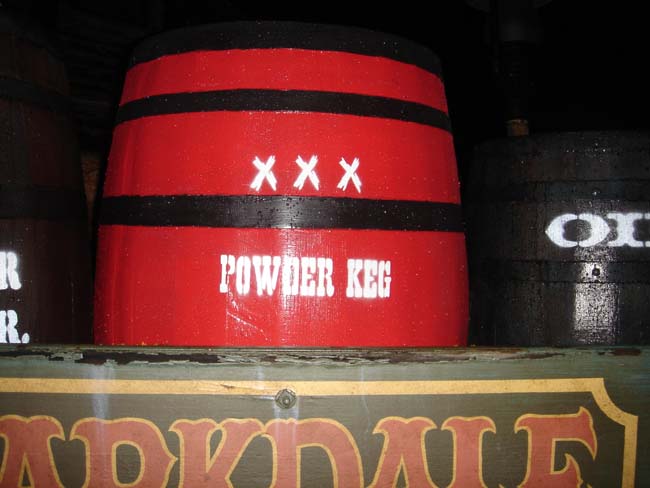 Yay, a shout out to Silver Dollar City!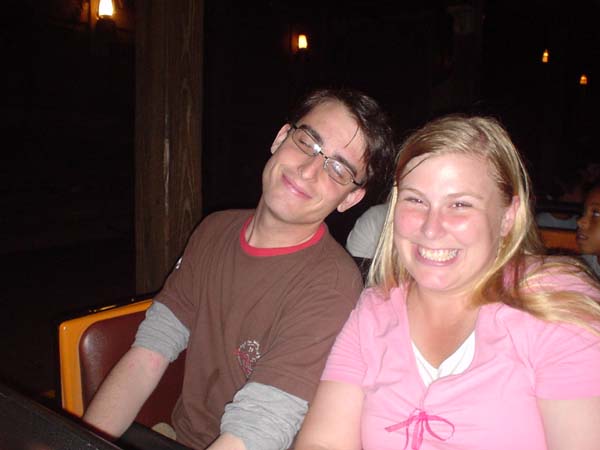 Had a little too much Big Thunder I see?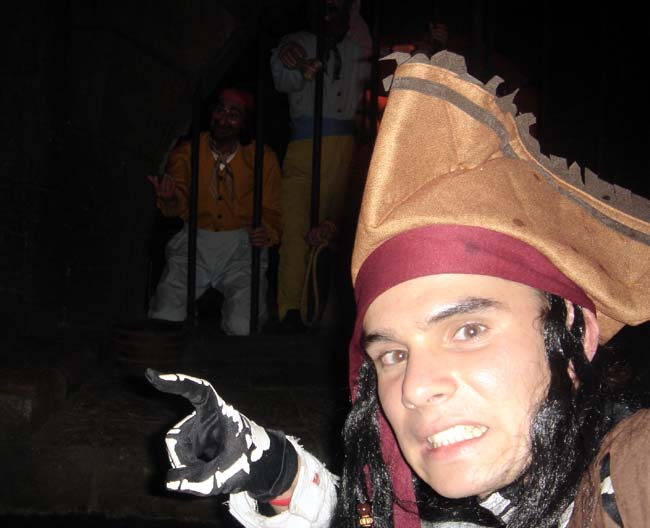 ARRRRRGGGHH!! Yo Ho...This is the life!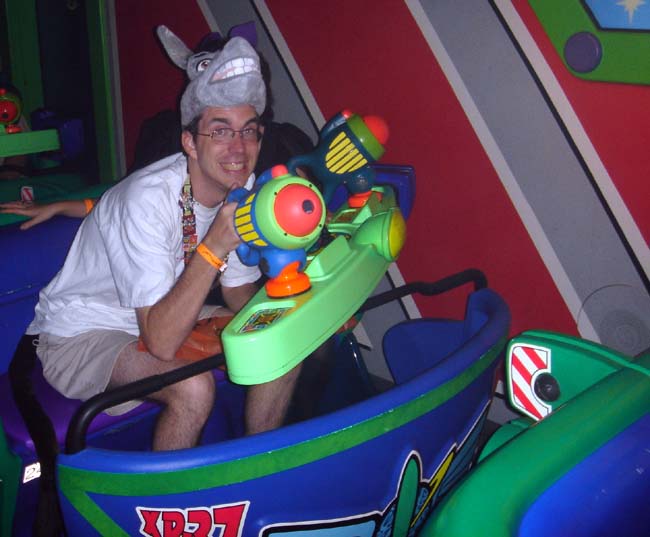 Donkey on Buzz Lightyear! Ok, ok, who are we kidding. I'm sorry to report that it wasn't REALLY Donkey that showed
up for our meet. It was Erik....in a costume...hope you aren't too disappointed.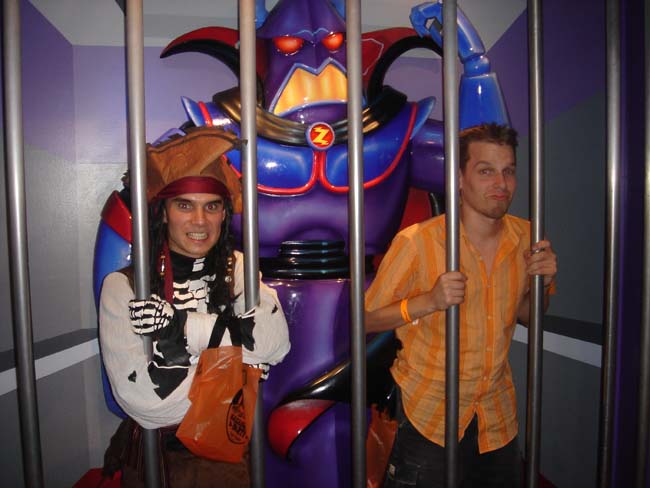 "I'm angry ZURG! I thought it was REALLY Donkey! I will jail two of your TPR losers!!!"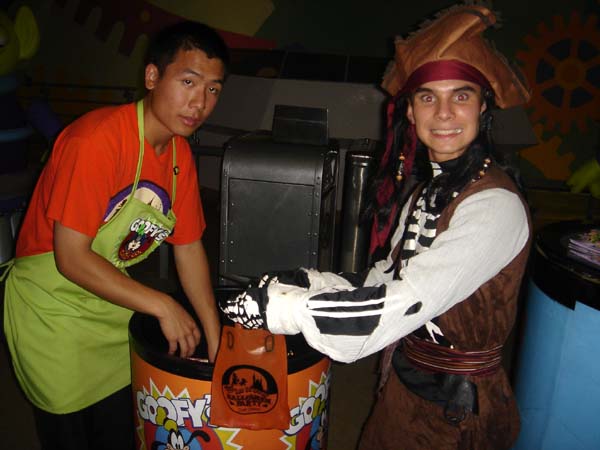 "ARRRGGGH! More loot for the treasure chest!"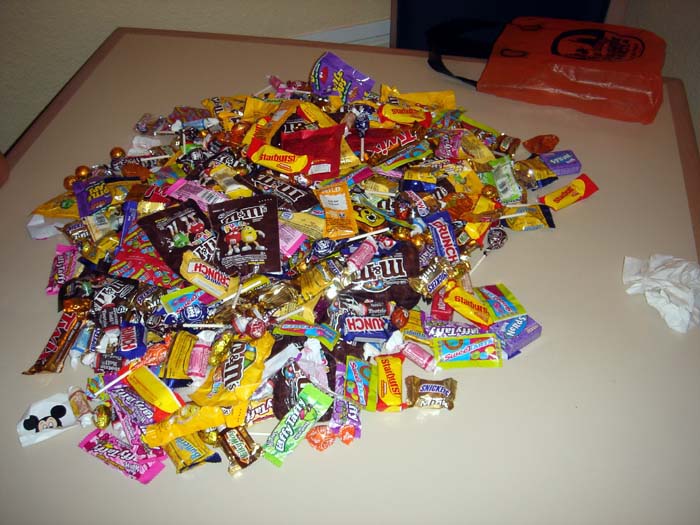 And to end the night, we made one HUGE pile of candy! About 15 pounds of candy to be exact!
(And Robb ate it ALL!!!)
Check back tomorrow for Walt Disney World Epcot photos!
Mickey's Not So Scary Halloween Party 2005 Photos Page 1 2 3 4
To discuss this update on our forum, click HERE.
Thanks to Erik, Guy, Aaron, Carlos, and Fred for letting us use your photos!