Walt Disney World Magic Kingdom
& Mickey's Not-So-Scary Halloween Party 2005
Orlando, FL
Official Website: http://www.waltdisneyworld.com
Florida 2005 - Halloween Trip!
Halloween Horror Nights Universal Orlando Mickey's Not-So-Scary Halloween Party
Epcot Disney/MGM Studios Busch Gardens Tampa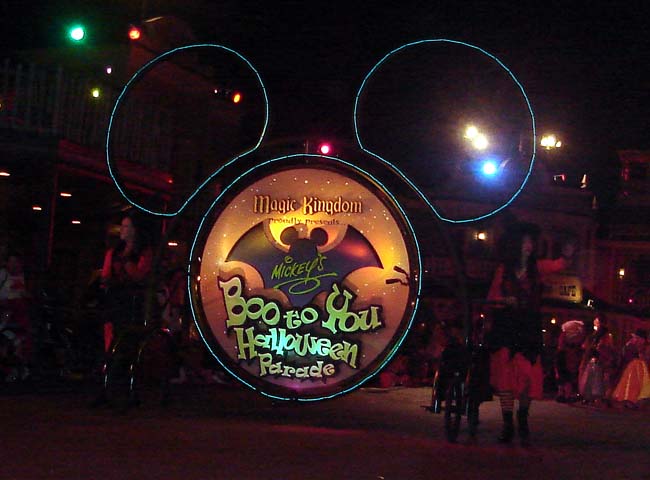 Yay to Magic Kingdom for putting this event-exclusive Halloween parade!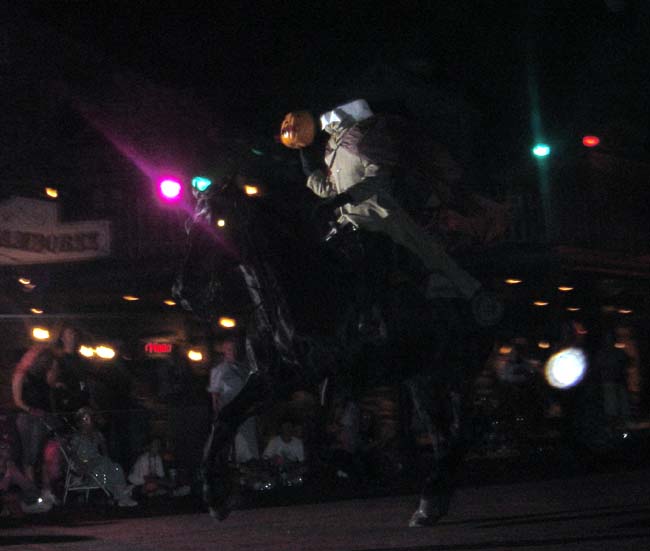 The Headless Horseman in the SECOND to best part of the parade!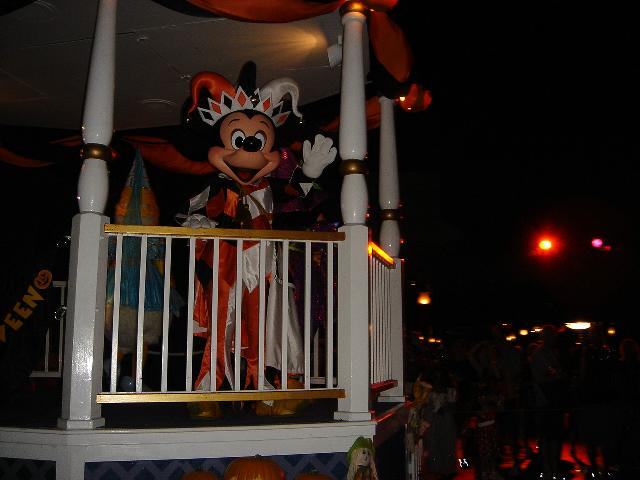 Mickey comes out to say hello to everyone.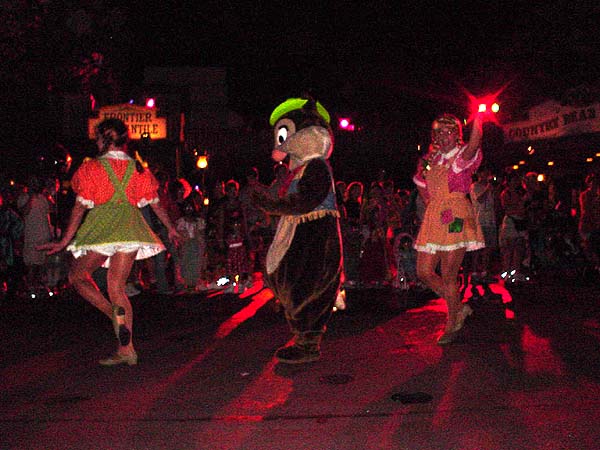 So did these "Elissa Friendly" rodents.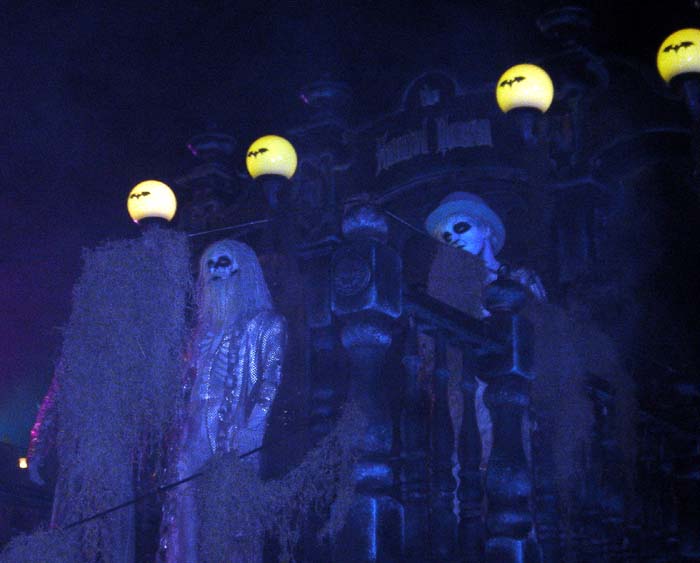 The coolest float was the Haunted Mansion!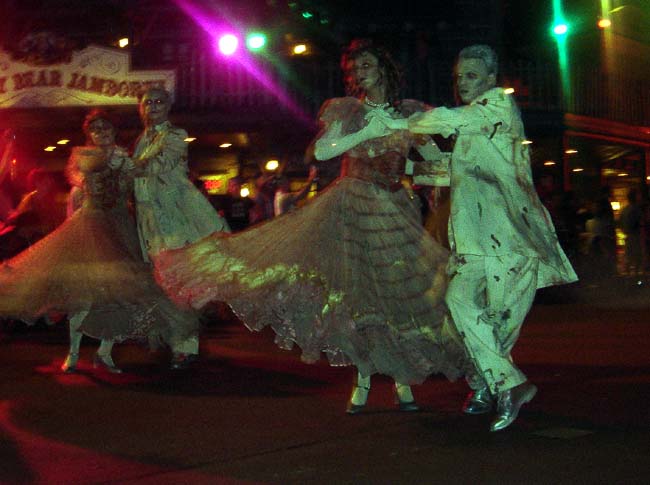 They even had the ballroom dancers.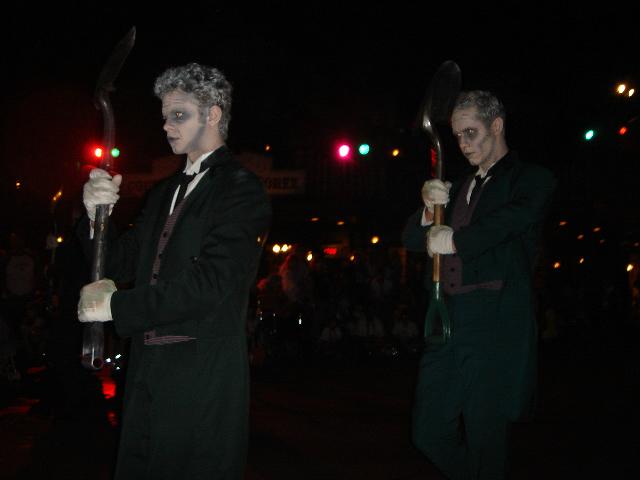 The grave diggers lit up the night with their sparking shovels.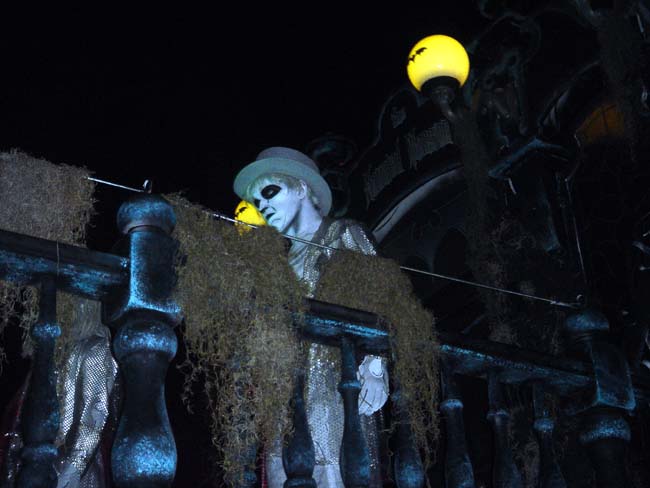 And these guys were just spooky!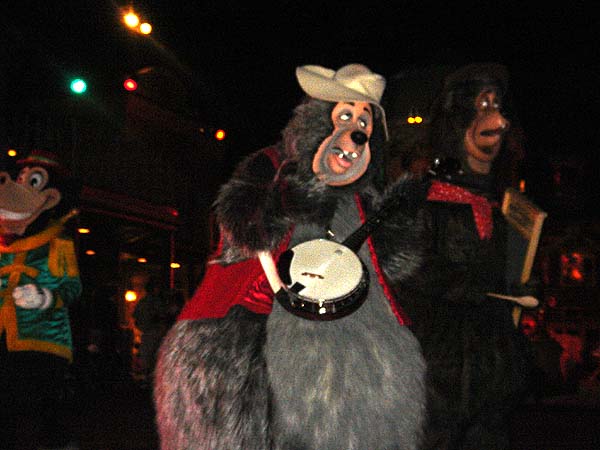 The Country Bears made an appearance since they still are alive at WDW!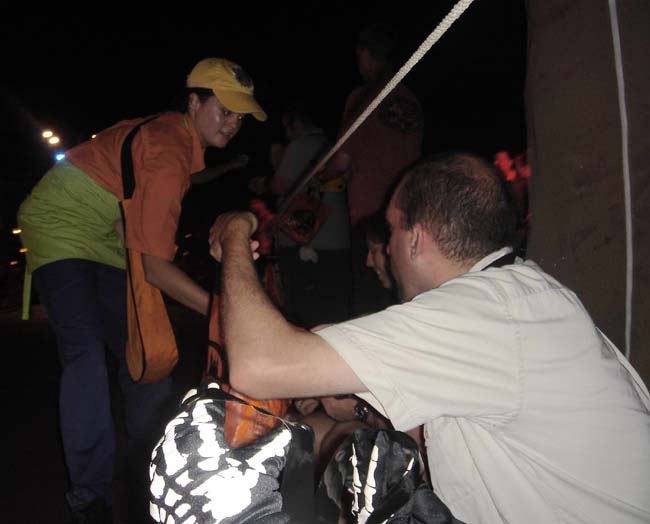 But what was the BEST part of the parade you ask? Why the candy giver-outers of course! =)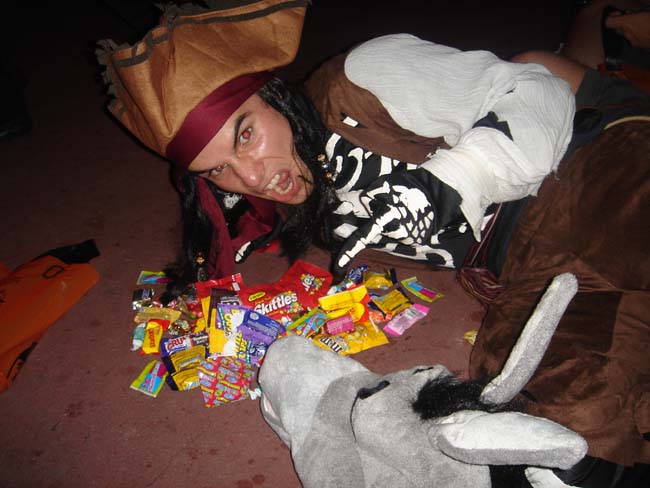 AAARRRRGGG! Donkey! Touch my candy and walk thy plank!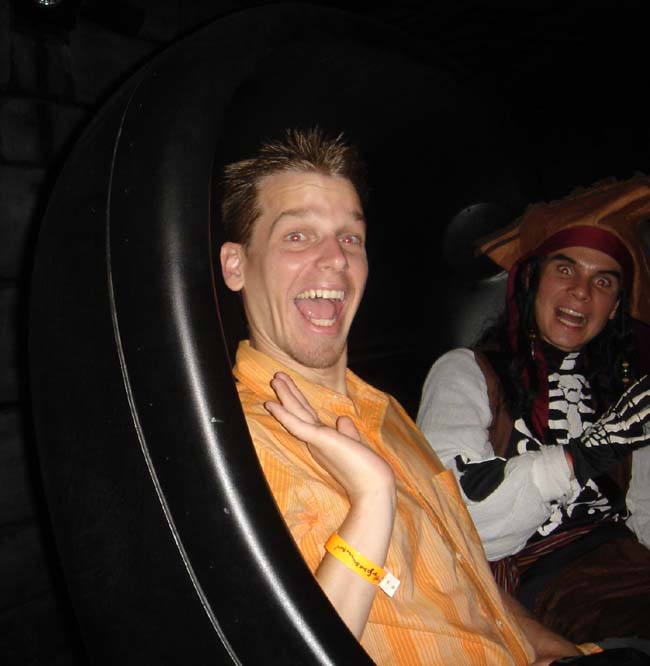 AAAARRRRGHH! Why must I sit next to this strange man?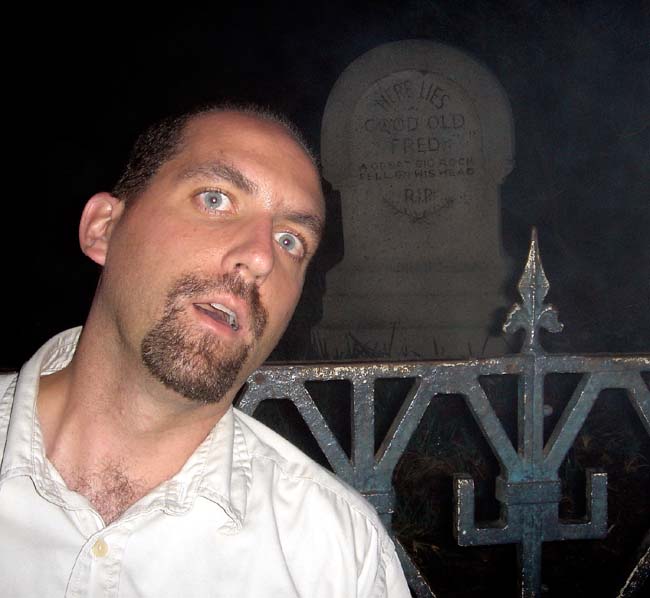 "Here lies good old Fred. A great big rock fell on his head."
Poor Fred!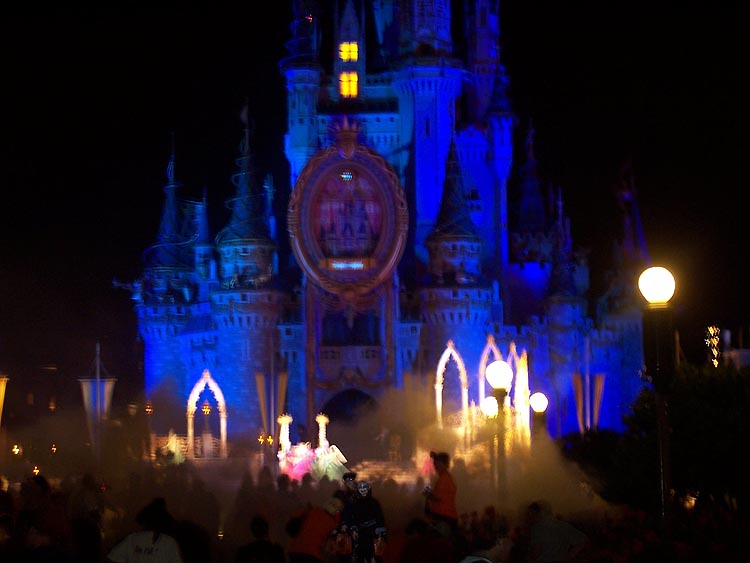 The castle was all lit up and ready for the event exclusive fireworks show "Hallowishes!"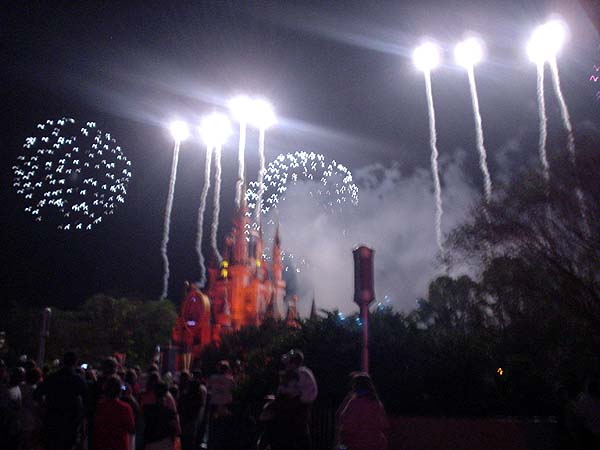 For nearly 30 minutes fireworks "in the round" lit up the sky.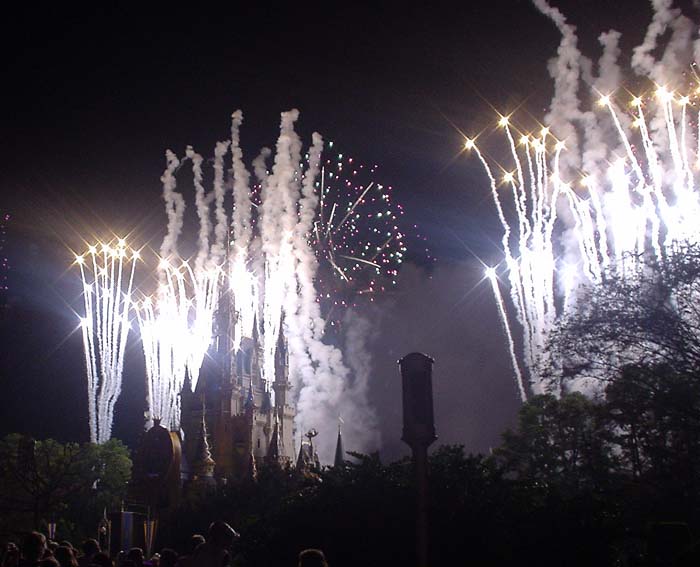 This was some of the most impressive pyro I've ever seen!
Click Here for Page Four of Mickey's Not-So-Scary Halloween Party photos!
Mickey's Not So Scary Halloween Party 2005 Photos Page 1 2 3 4
To discuss this update on our forum, click HERE.
Thanks to Erik, Guy, Aaron, Carlos, and Fred for letting us use your photos!