Walt Disney World Magic Kingdom
& Mickey's Not-So-Scary Halloween Party 2005
Orlando, FL
Official Website: http://www.waltdisneyworld.com
Florida 2005 - Halloween Trip!
Halloween Horror Nights Universal Orlando Mickey's Not-So-Scary Halloween Party
Epcot Disney/MGM Studios Busch Gardens Tampa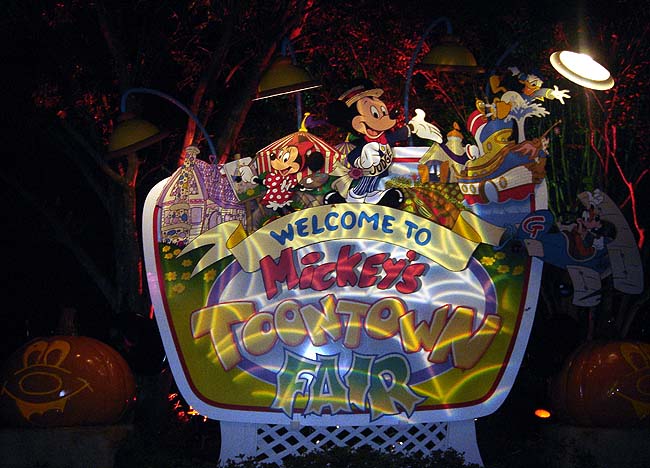 The park is dressed up in Halloween decorations.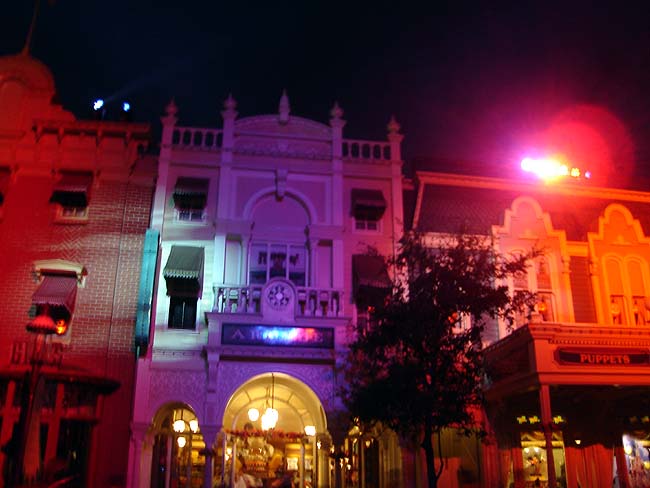 Main Street has this uber-cool lighting package going on.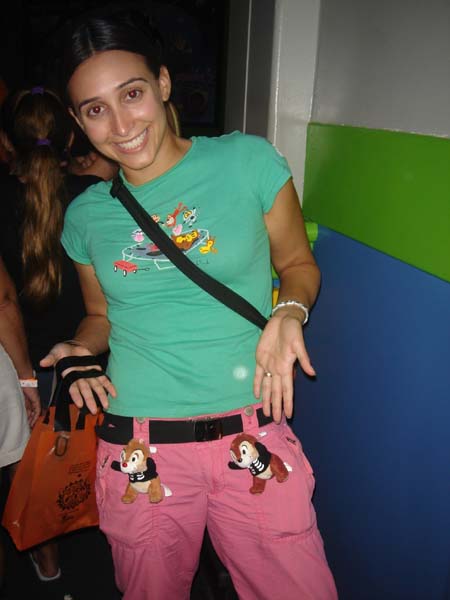 Elissa dressed up as "Chip N' Dale's #1 Fan" (for the 2nd year in a row I might add!)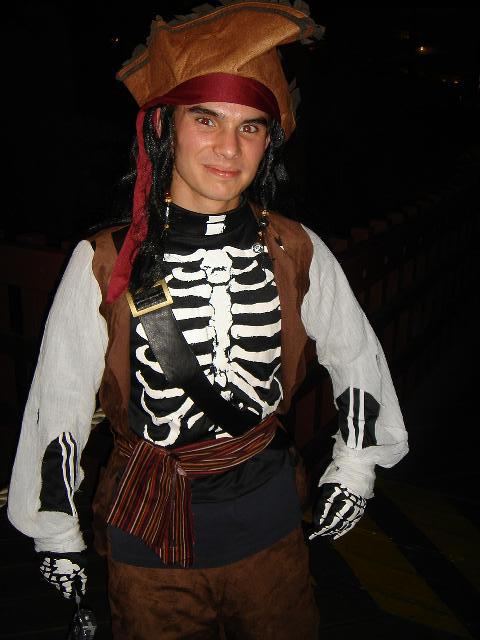 "AARRRRRGH! Every day is talk like a pirate day!"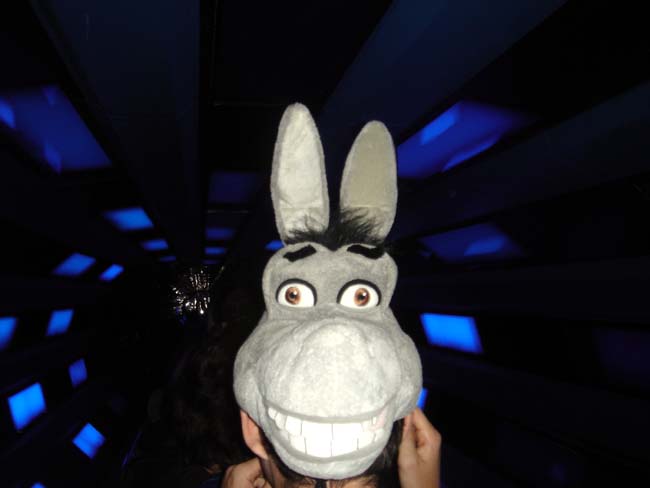 Here at TPR we are partial to Donkey! =)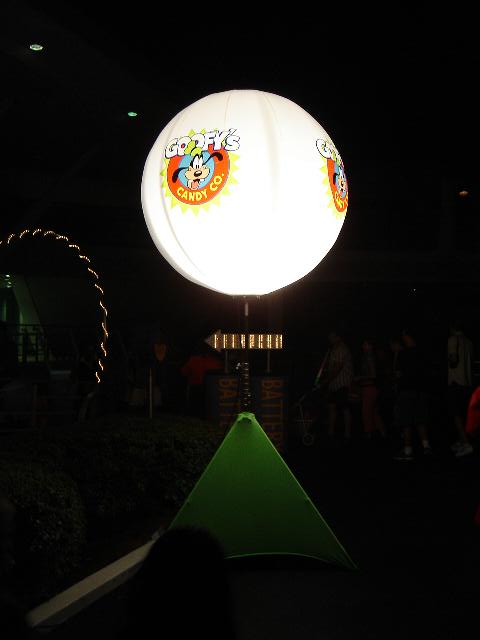 When you see this sign, be prepared to put on some weight....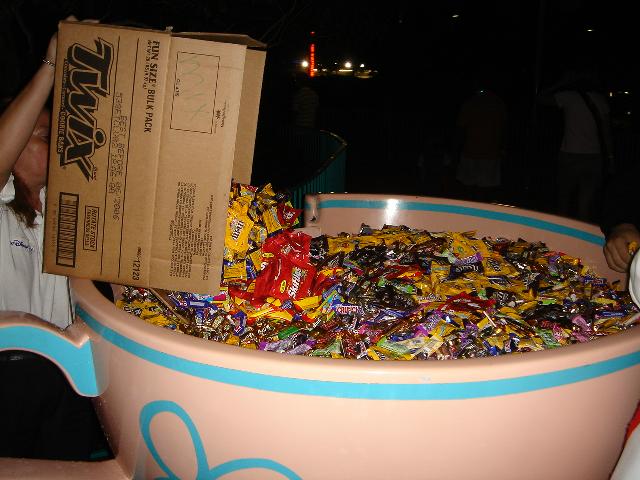 ...because it's like the pot of gold at the end of the rainbow....ACER style! =)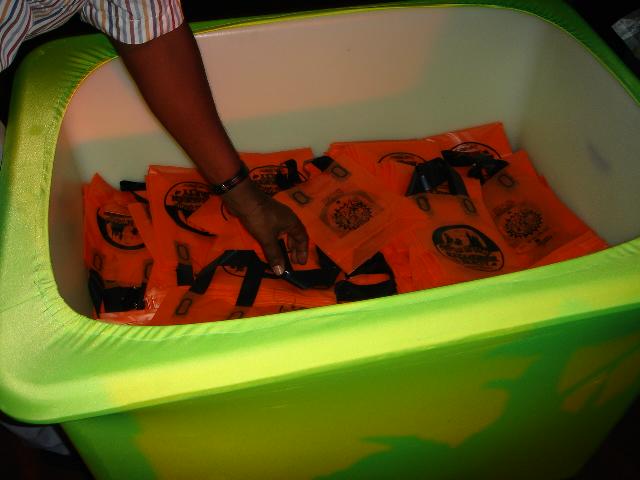 Just grab one of these nifty little candy bags...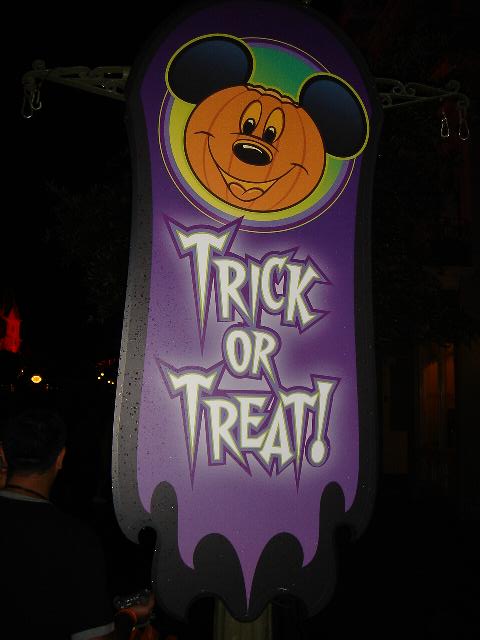 ...say the magic words...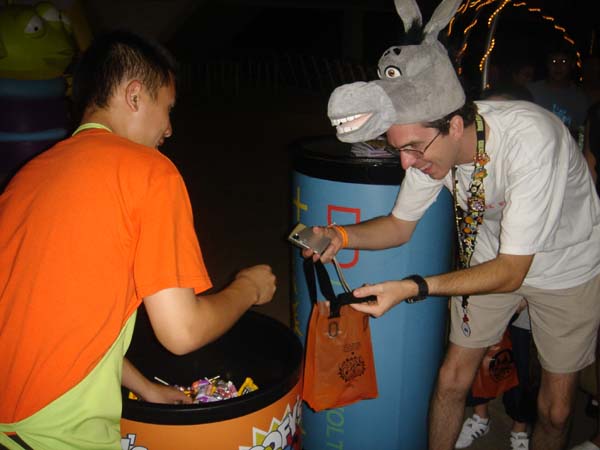 ...and Donkey gets candy!!!!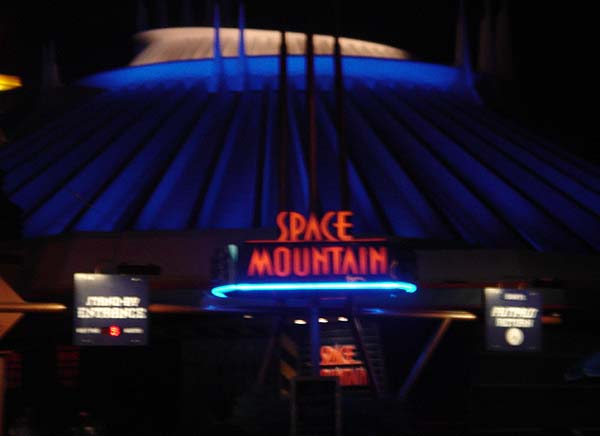 Ok, enough eating, it's time for some riding!
(and YES, that does say only 5 minute wait for Space Mountain!)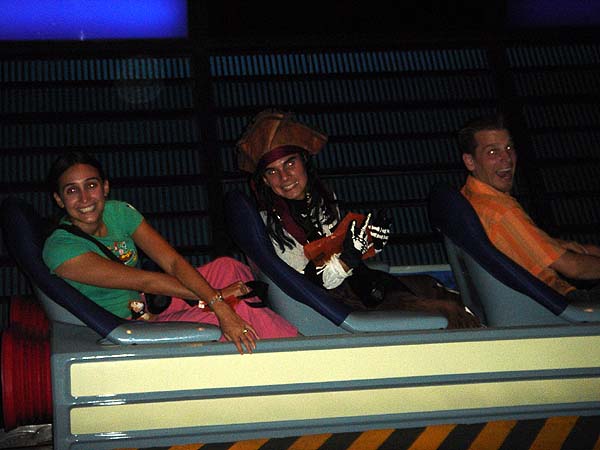 "Arrrggggh! Space RRRRRRockets ARRRRR cool!"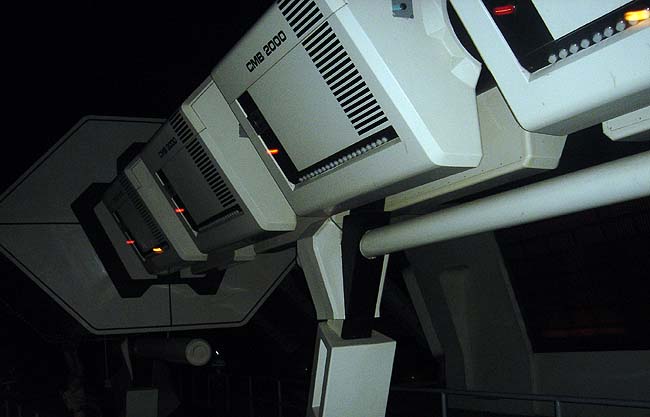 Here at Walt Disney World, when you see the rocket, be prepared for lots of airtime!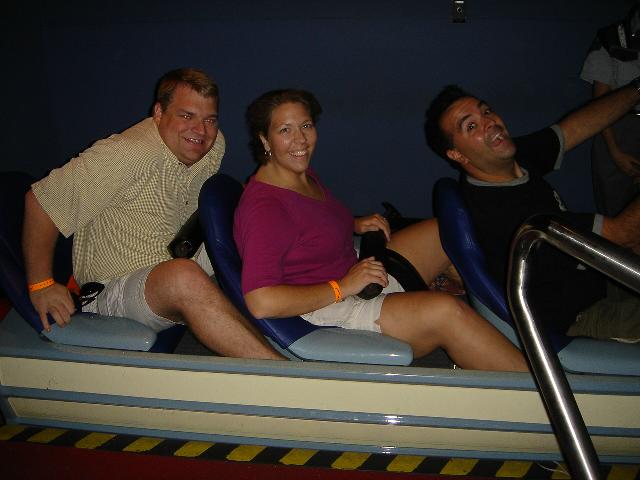 Chris and Natalie from www.rideworld.com put up with us for the night too!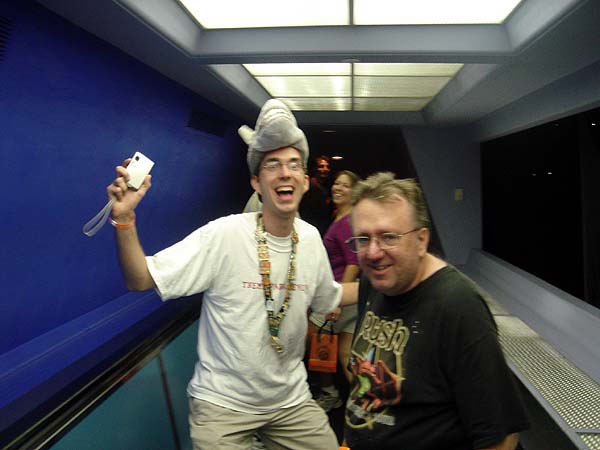 Look, guys, it's just NOT the escalator ride from Parque Espana, ok? =)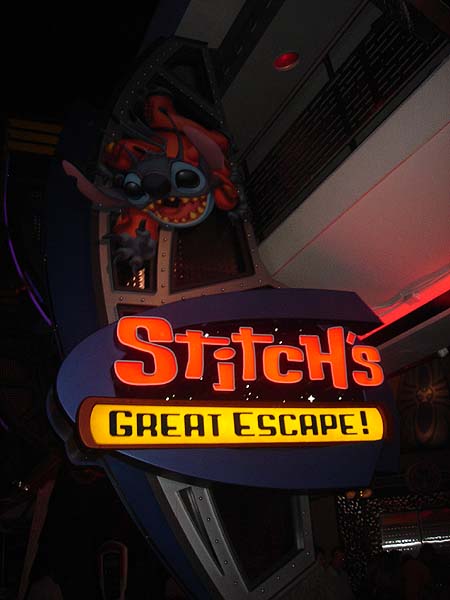 For all those people in the Stitch Army, here you go!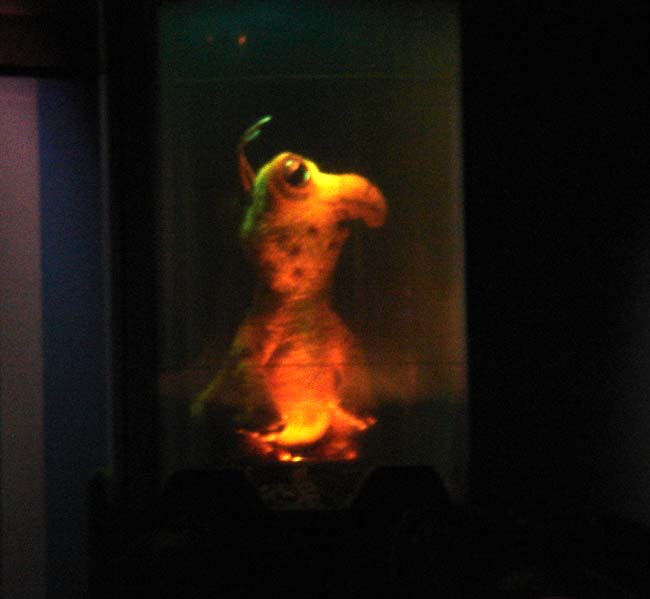 Skippy is still here, but at least this time around he doesn't get fried!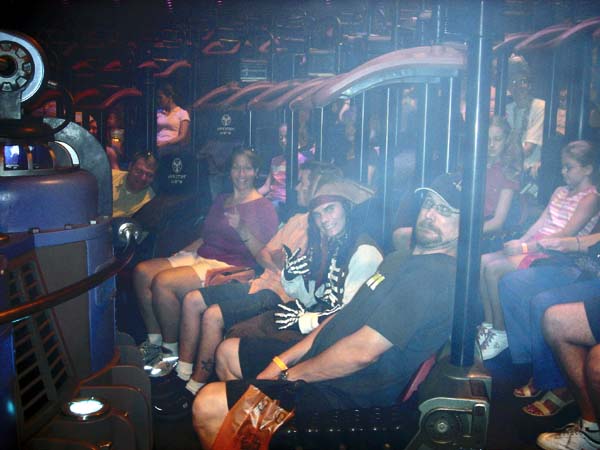 "ARRRRG! I'm sittin' next to Guy....I will be yur floatin' head!"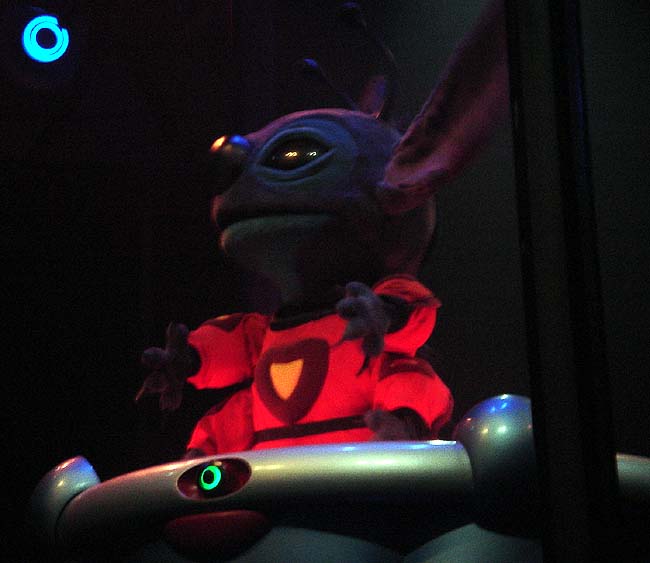 The ride itself is pretty lame, but at least the Stitch animatronics are cool!
Click Here for Page Three of Mickey's Not-So-Scary Halloween Party photos!
Mickey's Not So Scary Halloween Party 2005 Photos Page 1 2 3 4
To discuss this update on our forum, click HERE.
Thanks to Erik, Guy, Aaron, Carlos, and Fred for letting us use your photos!