Disney/MGM Studios
Orlando, FL
Official Website: http://www.waltdisneyworld.com
Florida 2005 - Halloween Trip!
Halloween Horror Nights Universal Orlando Mickey's Not-So-Scary Halloween Party
Epcot Disney/MGM Studios Busch Gardens Tampa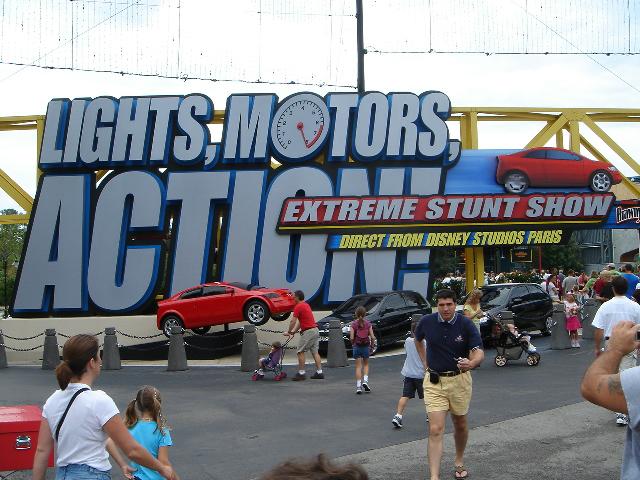 Stunt show action direct from Paris!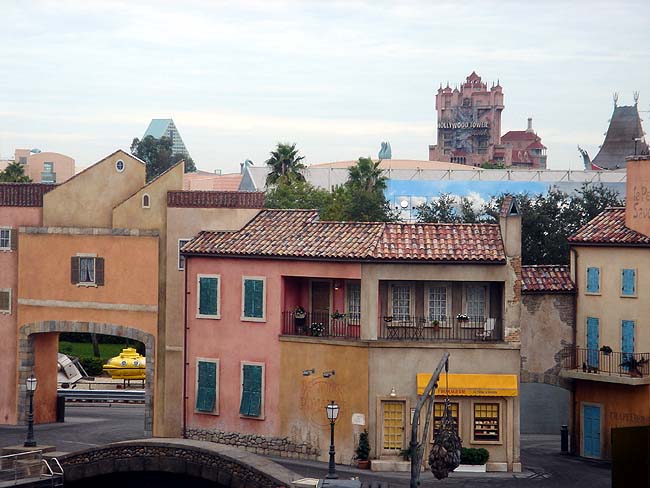 Is this the view Disney Studios Paris is going to have in a couple of years?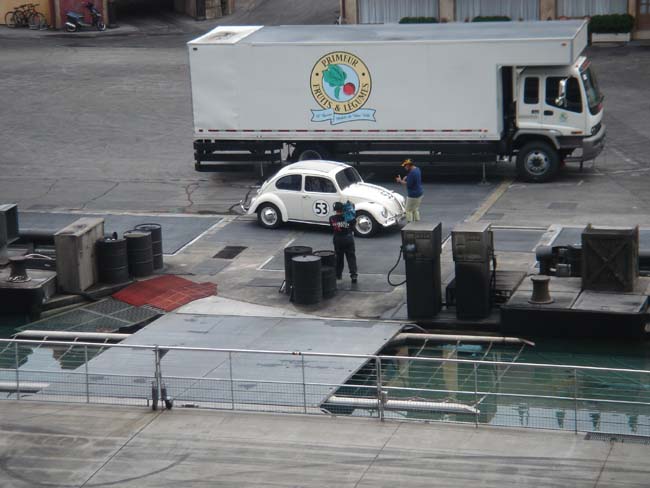 Herbie makes a visit, but sadly, no Lindsey. =(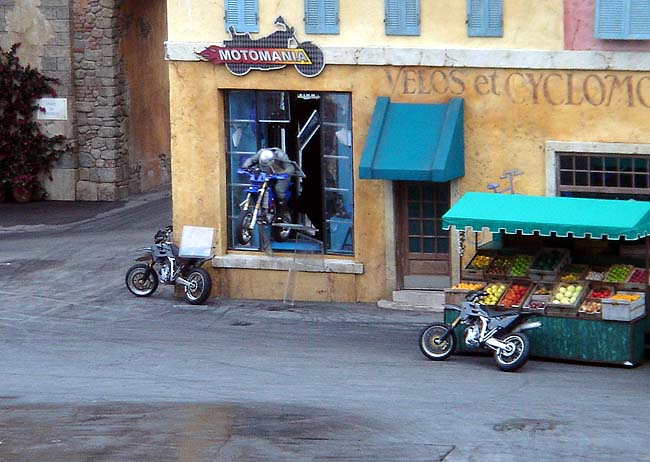 Motorcyle Action Shot!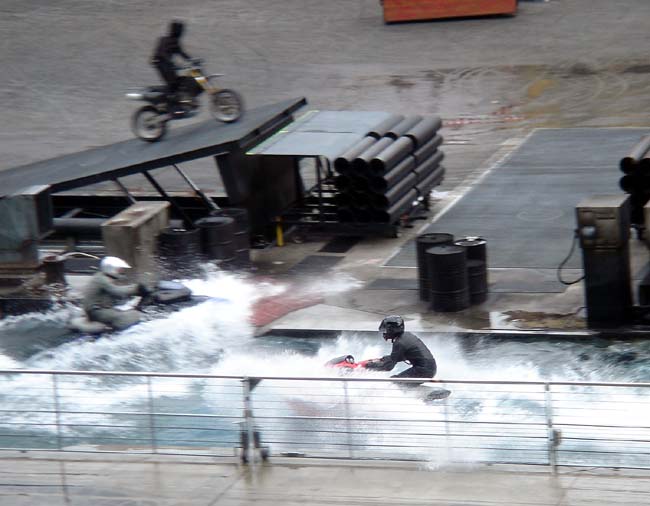 Oooh! Dueling lame Jet Ski action!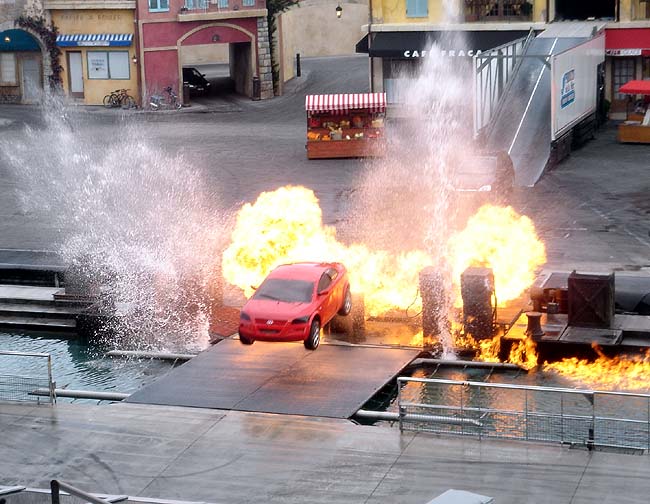 In Hollywood, this would be known as "The Money Shot"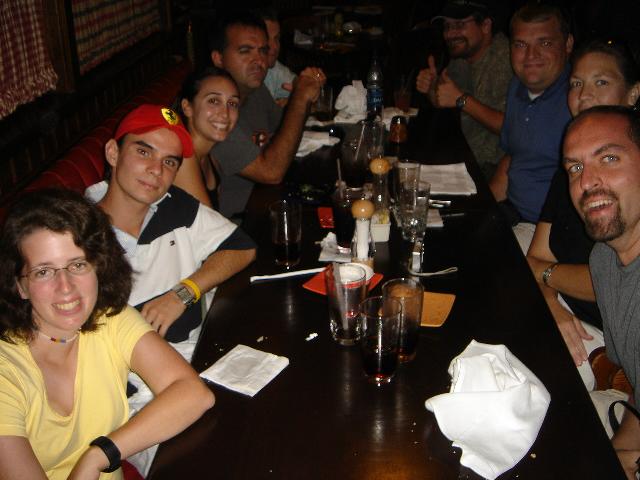 Time to do what coaster enthusiasts do best...EAT!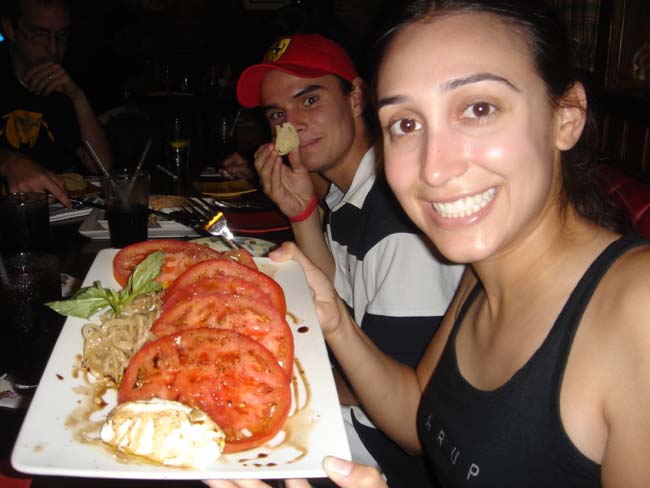 "OMG those are some HUGE tomatoes!"
"OMG, you're about to shove bread up Carlos' nose!"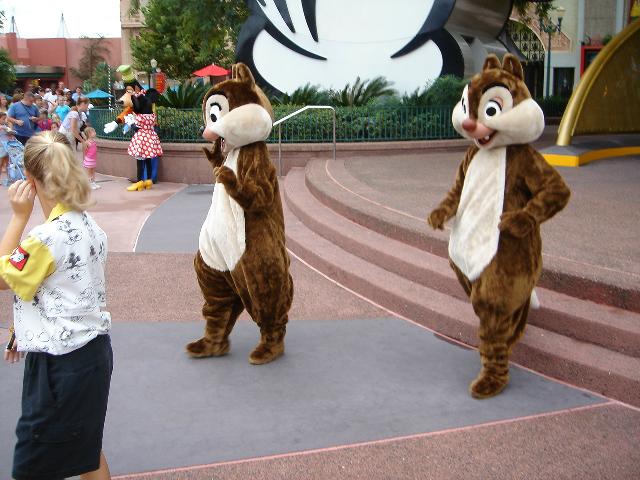 Elissa's rodents were around!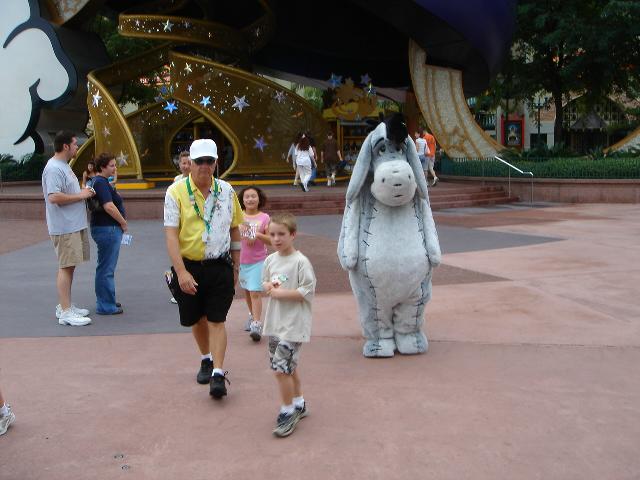 Yay! And so was a donkey!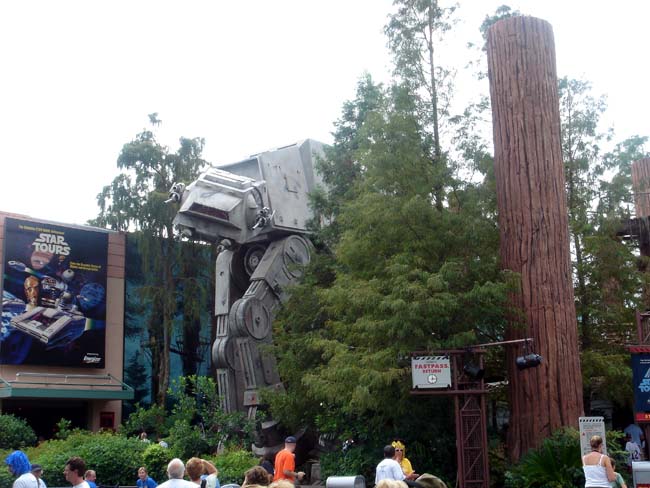 As dated as Star Tours is, you forget how cool looking the queue is.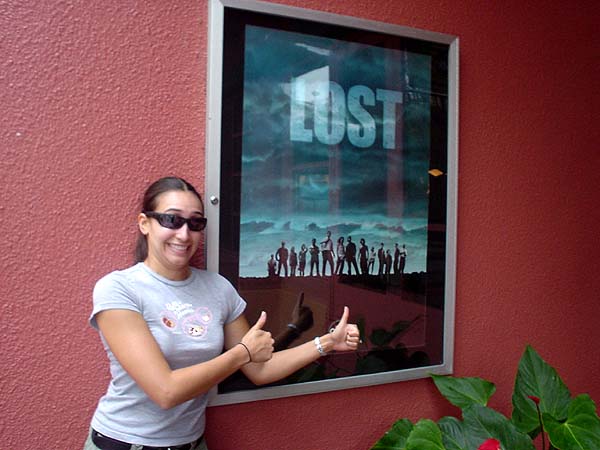 Elissa points out her favorite TV show.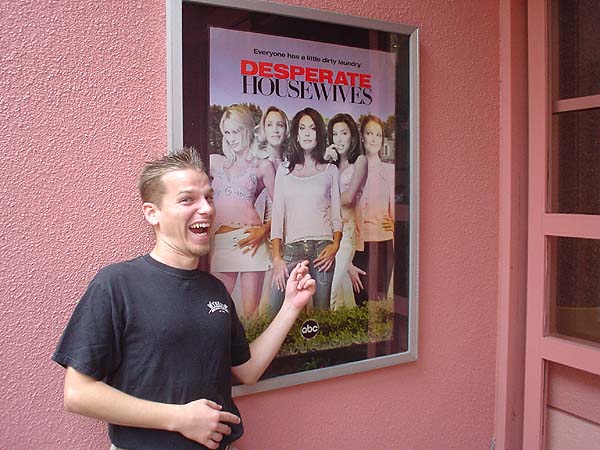 Now THIS is more like it!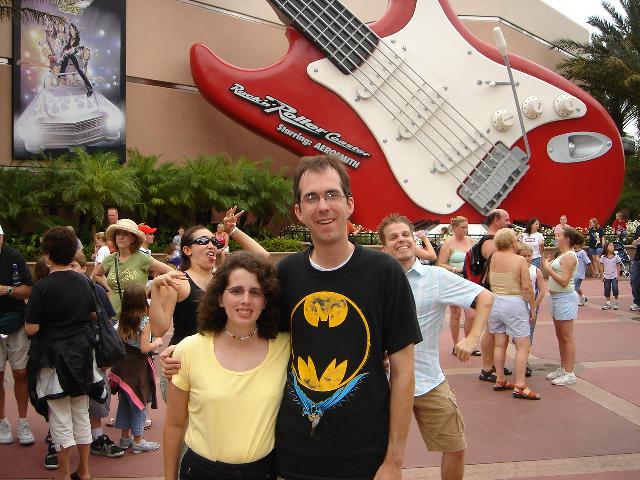 Erik and Leanne think they are getting a "nice" photo out in front of Rock N Roller Coaster...wait until they see this! =)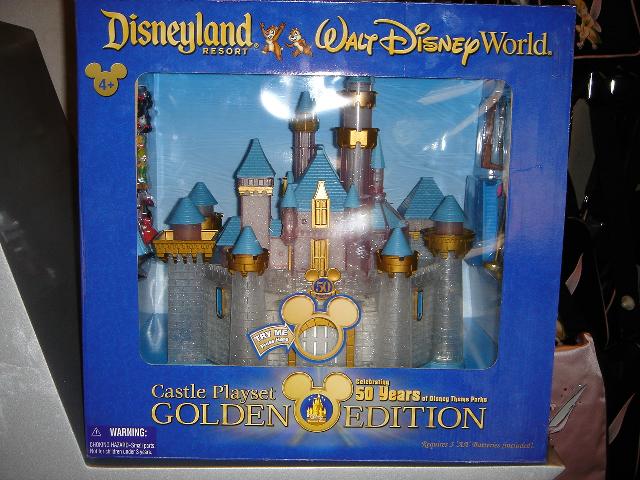 Oh, how cute. They are selling life-size versions of the Disneyland castle in the gift shop!
Check back tomorrow for Busch Gardens Tampa photos!
Disney/MGM Studios Halloween Trip 2005 Photos Page 1 2
To discuss this update on our forum, click HERE.
Thanks to Erik, Guy, Aaron, Carlos, and Fred for letting us use your photos!