Knoebel's Amusement Park
Elysburg, PA
Official Website: http://www.knoebels.com/
July 4th Weekend, 2004, PA Area Trip!

Wildwood Piers Knoebel's Dorney Park Dutch Wonderland William's Grove Hersheypark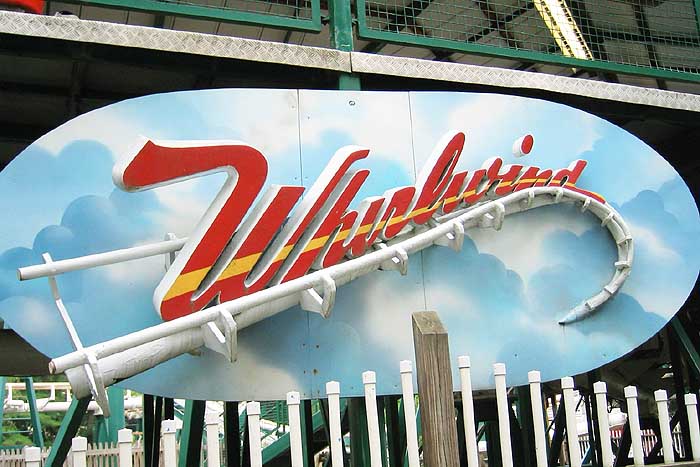 John needed to get his credit on Whirlwind, so I volunteered to take the bullet and ride with him!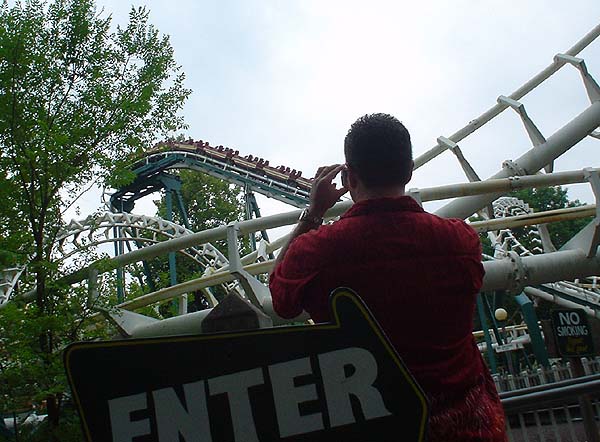 John, you can take as many photos as you want of this ride!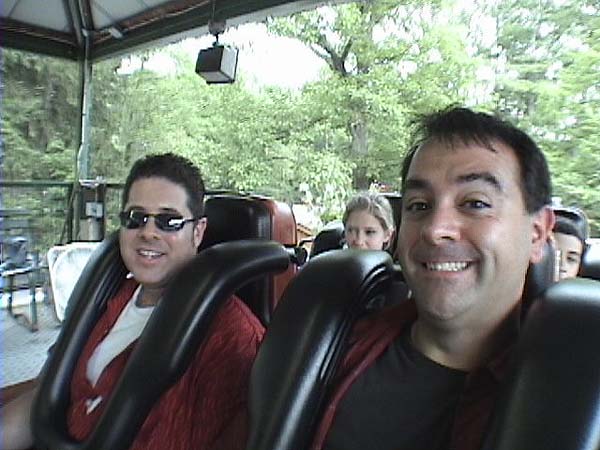 While John's camera hadn't caused any breakdowns yet today....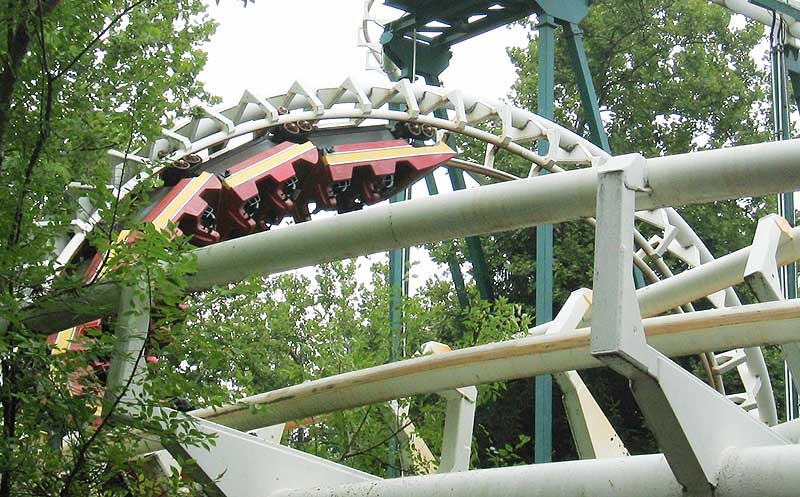 ...oddly enough just after he took that picture, we heard a rumor that Knoebel's might be TAKING OUT the Whirlwind this year!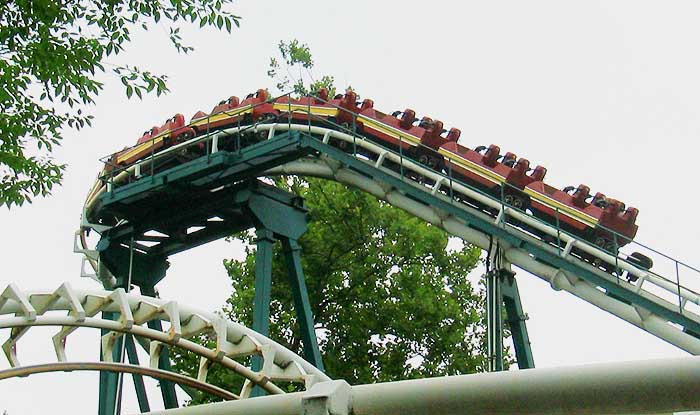 "Verwerrrer, werrrrer, werrrrer, werrrrer, werrrrrer....KERCHUNK! BANG!"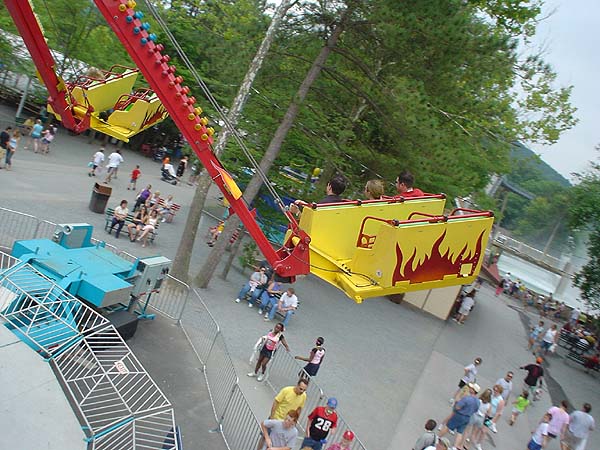 Ahh, Downdraft! Easily the most whacked out flat ride at the park!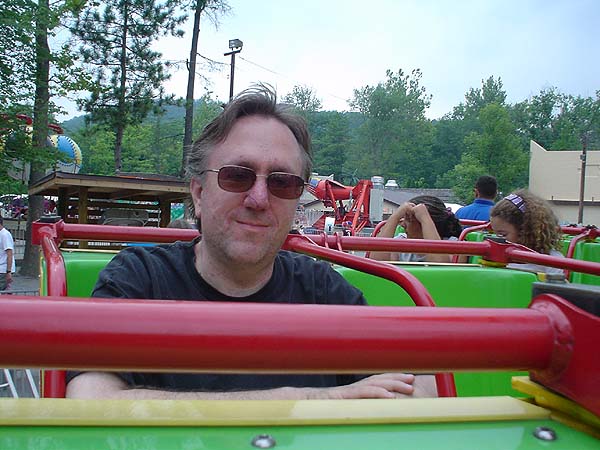 Dave says "If you want to keep living, turn that camera around NOW!"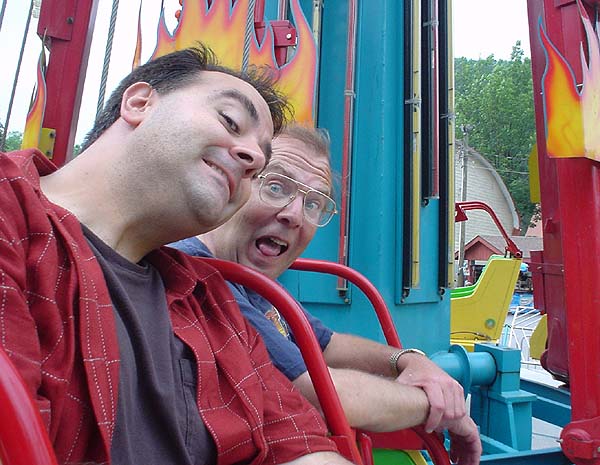 This is going to be the silliest face of the entire update!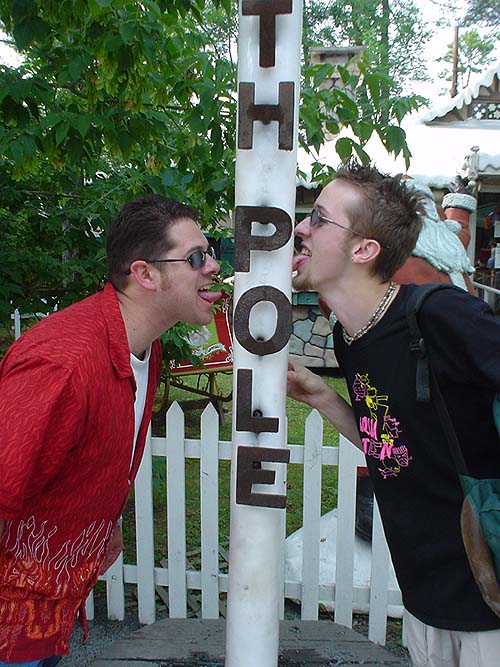 It would wouldn't be a Knoebel's visiting without SOMEONE licking the North Pole!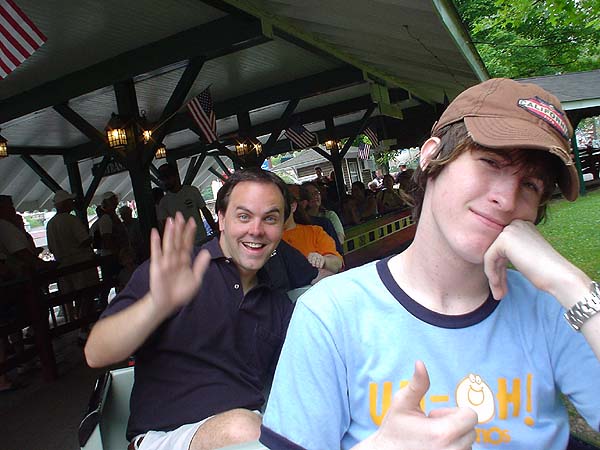 Max looks WAY too excited about the train ride!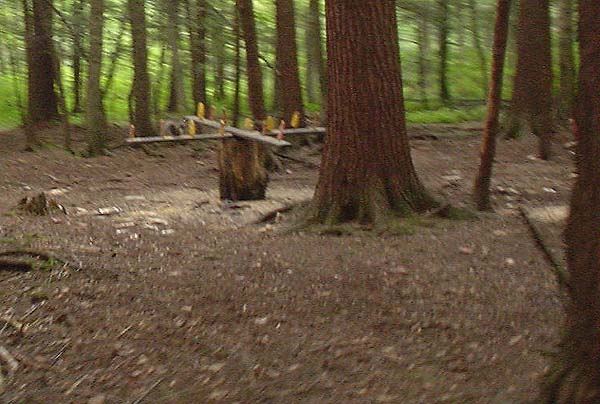 Elissa is happy that the rodents were out eating the corn!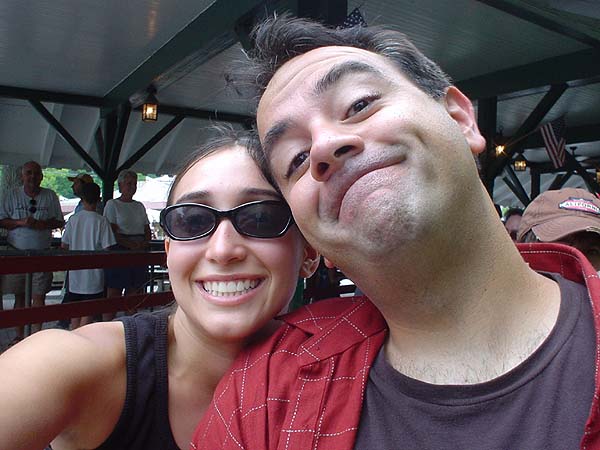 "I like the rodents more than Robb!"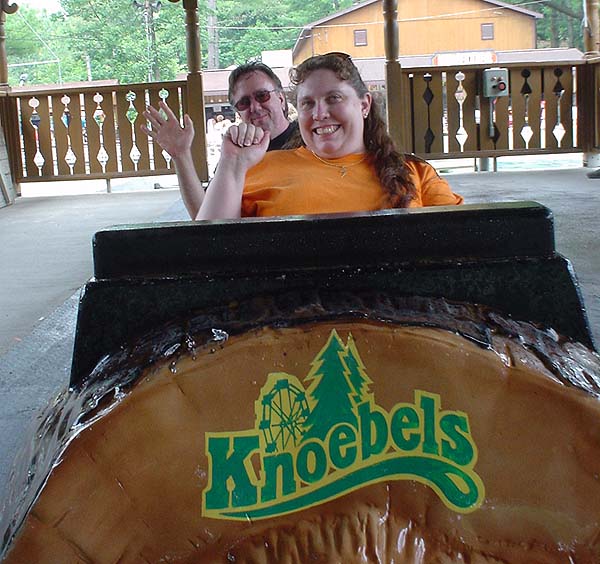 Time to get a little 'moist' on the log flume!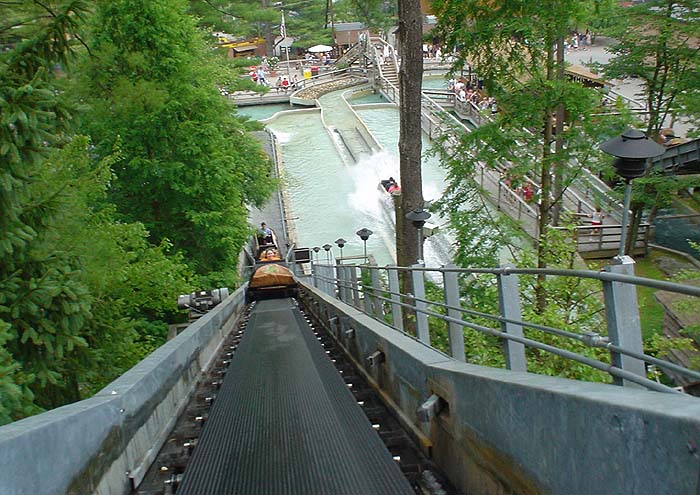 This is just a photo of the log flume. There isn't ANYTHING funny about this at ALL!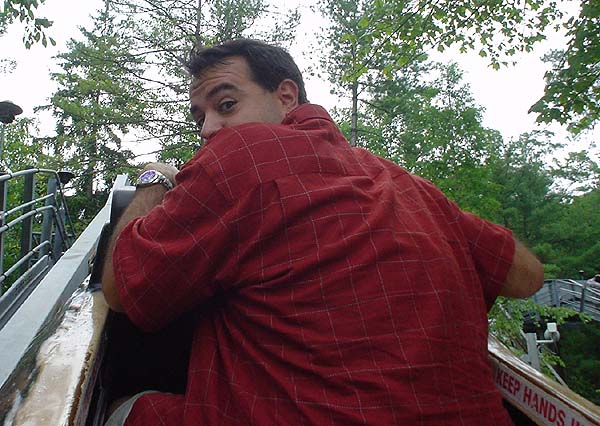 This on the other hand is Robb. There isn't anything funny about him either!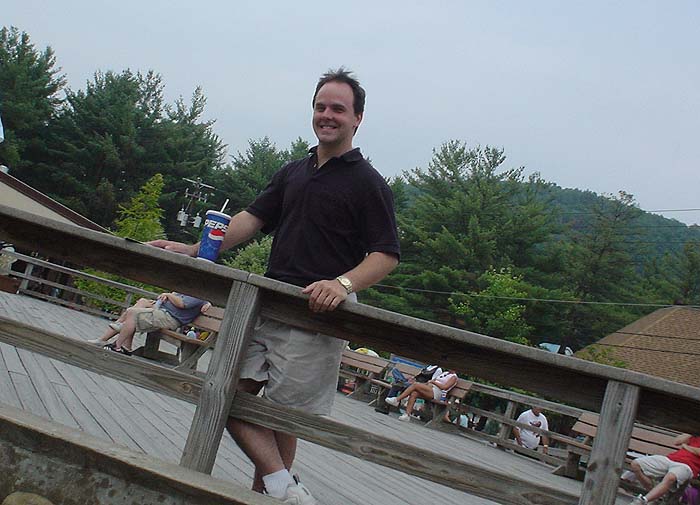 Here is Max. There's a LOT funny about him! =)
Click HERE to see Page Three of "Knoebel's Amusement Park Photos"