Dutch Wonderland
Lancaster, PA
Official Website: http://www.dutchwonderland.com/
July 4th Weekend, 2004, PA Area Trip!

Wildwood Piers Knoebel's Dorney Park Dutch Wonderland William's Grove Hersheypark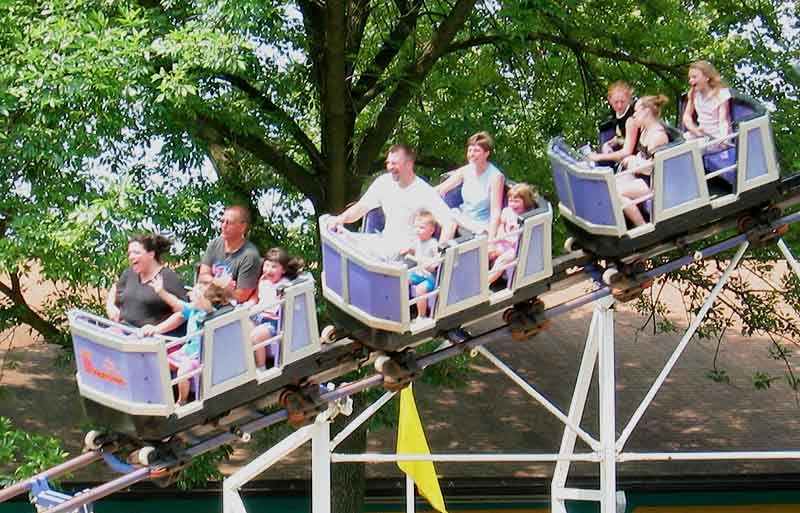 Dutch Wonderland has a second roller coaster "The Joust"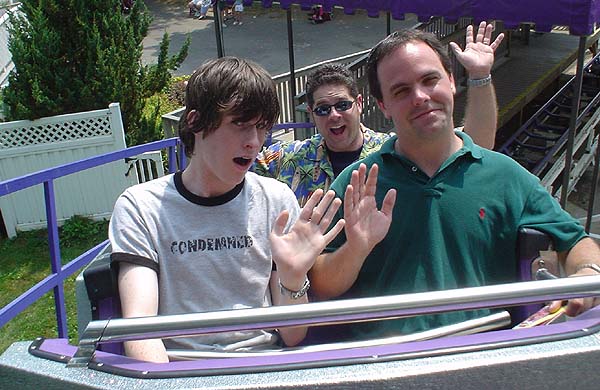 Yay! The boys get another coaster credit!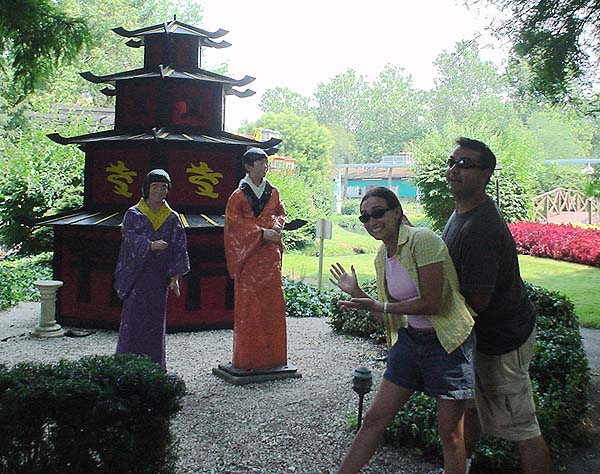 "Ok, let's practice for Japan. You mug the people and I'll steal the pagoda!"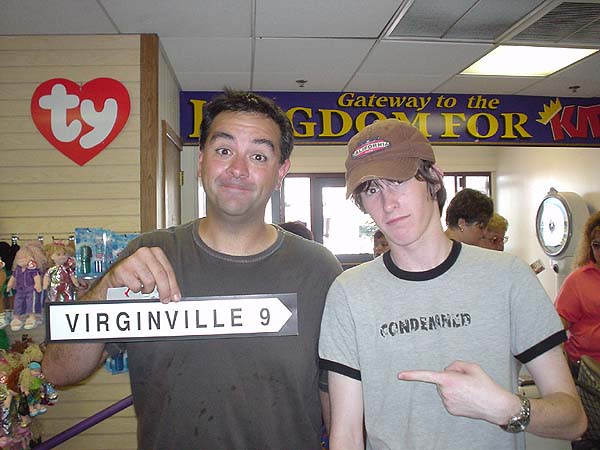 One of these people belongs in Virginville. Can you tell which one it is?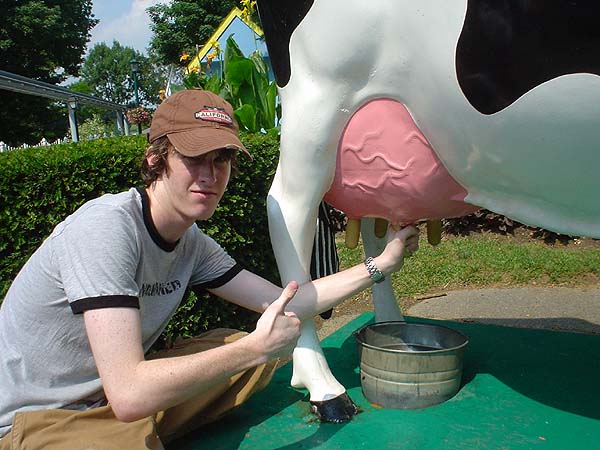 Of course the Quaker is going to know the proper way to milk a cow!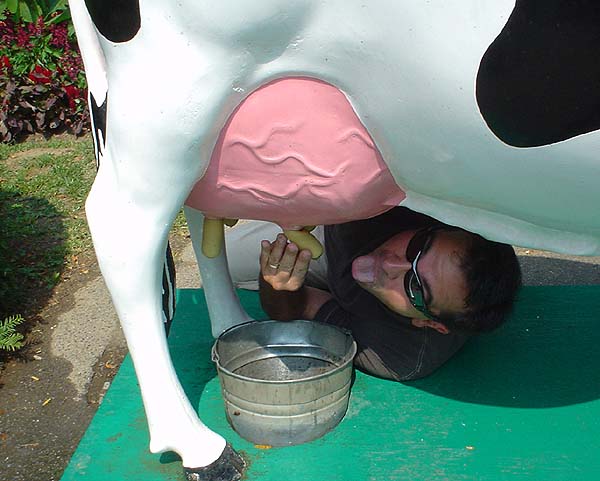 Robb goes for the 'porn' method!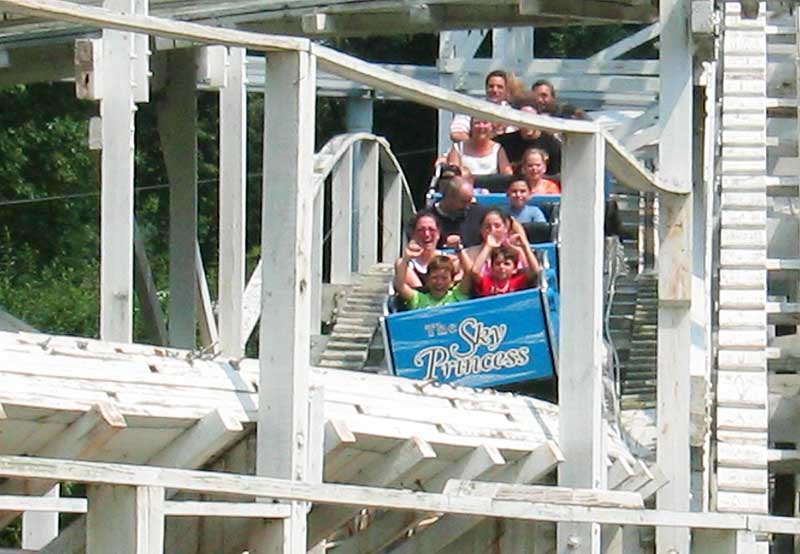 Hey look! It's another picture of the Sky Princess roller coaster!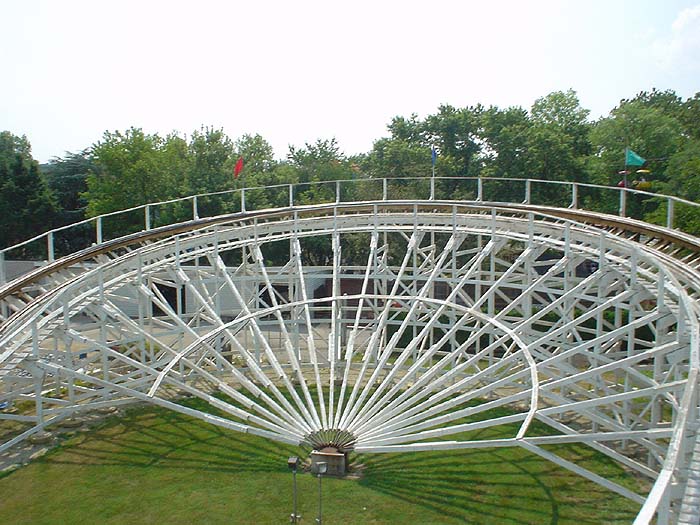 Here's another one to look at!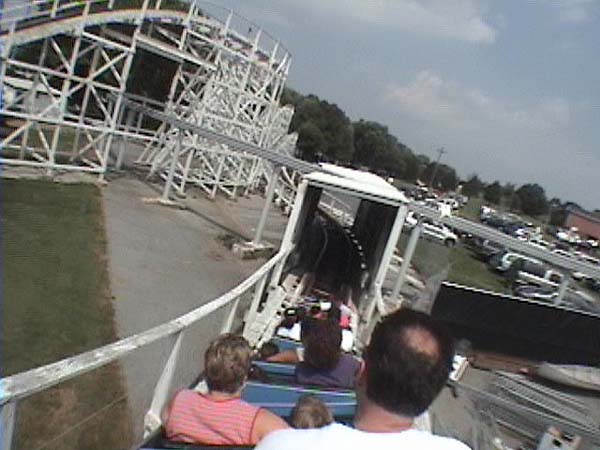 This has got to be the shortest tunnel on any roller coaster!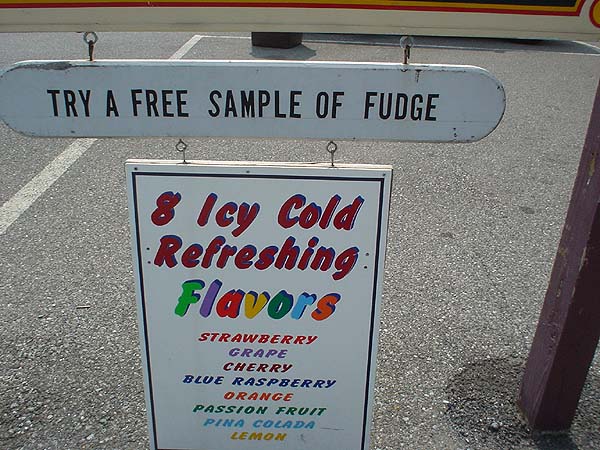 I want to try the "Pina Colada" flavored fudge!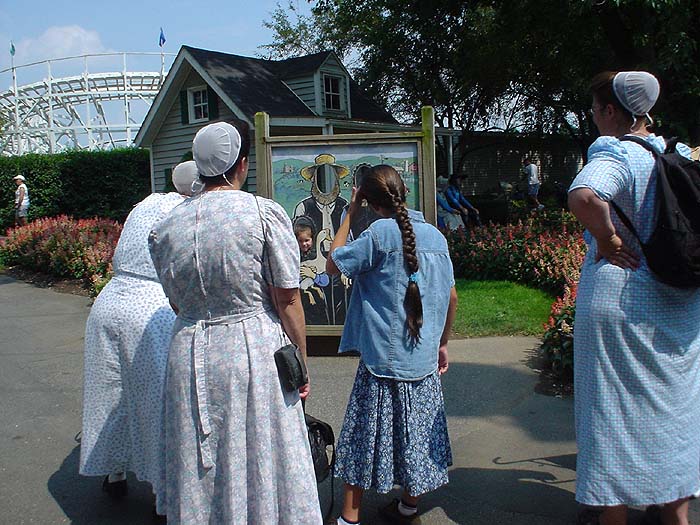 Ok....this could very well be the most disturbing thing we saw the entire trip:
Here is a family of Amish people, who are having their kids stand behind the cut out
pretending to be AMISH PEOPLE!!!!! GAAAHHHHH!!!!!
Is it just me or is there something VERY wrong with that?!?!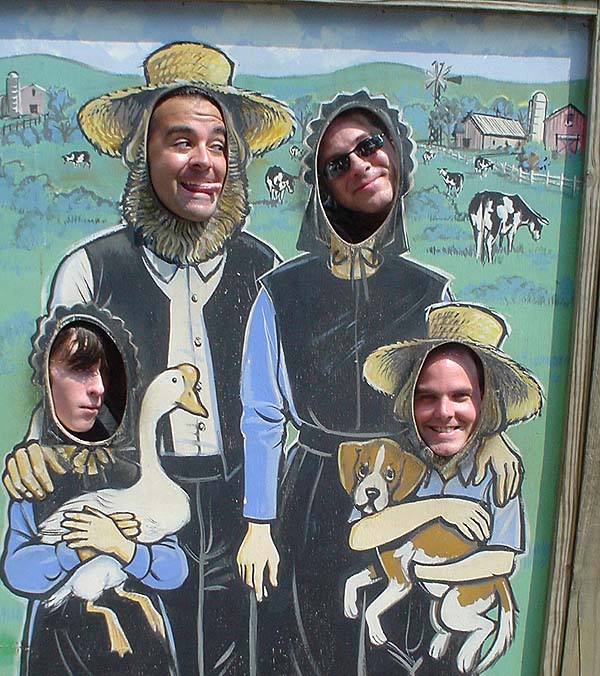 Whatever, we make the most kick-ass looking Amish people!
Click HERE to see "William's Grove Amusement Park Photos"