Ober Gatlinburg and Pigeon Forge Area Photos
Pigeon Forge, TN
Official Website: http://www.obergatlinburg.com/
The "Road to Dollywood" 2004 trip!
Paramount's Carowinds Dollywood Ober Gatlinburg & Pigeon Forge Lake Winnie Visionland Six Flags Over Georgia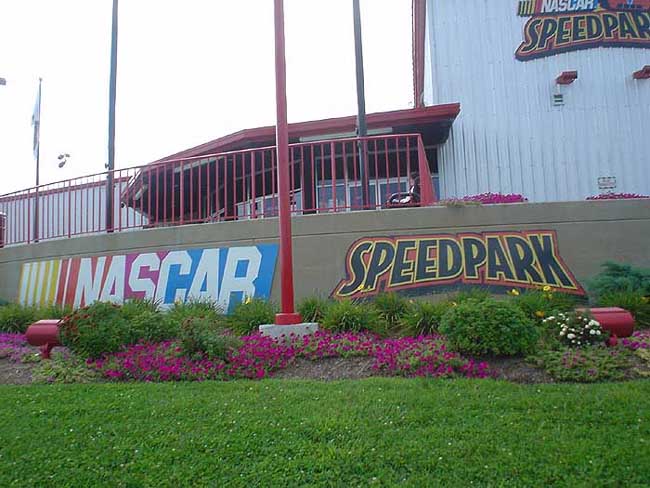 As we head out of Pigeon Forge, Mark screams "Look!!!! There's a kiddie coaster over there!!!!"
We quickly pull off the road only to find ourselves in the middle of "Nascar paradise!"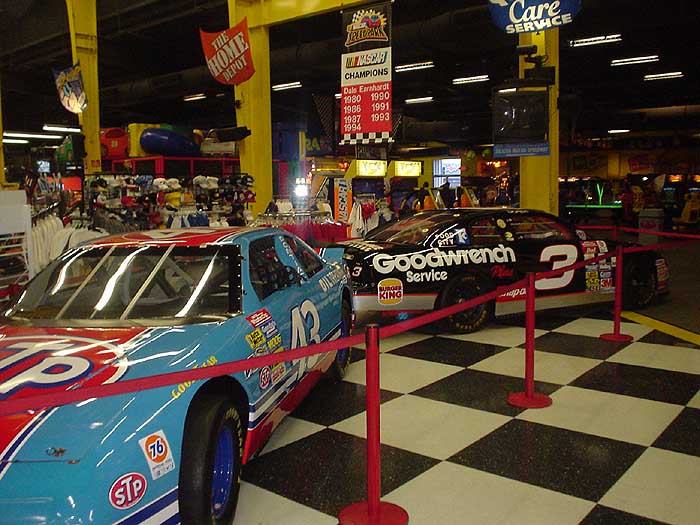 Here at "Nascar Speedpark" you need to really be a racing fan to appreciate all of this.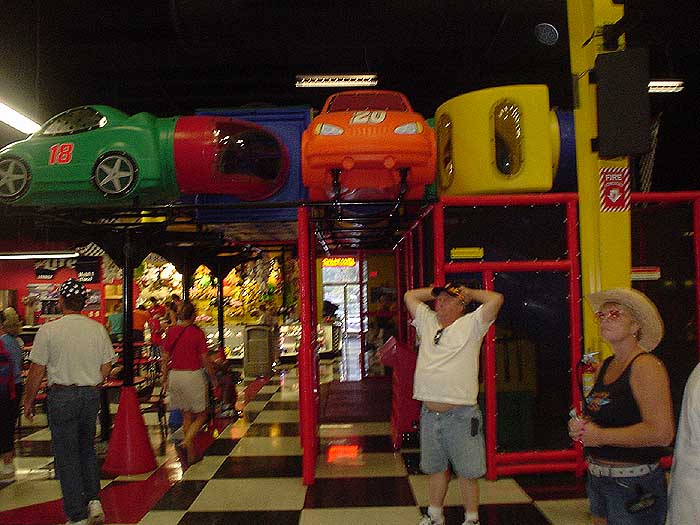 We of course, laughed at it! =)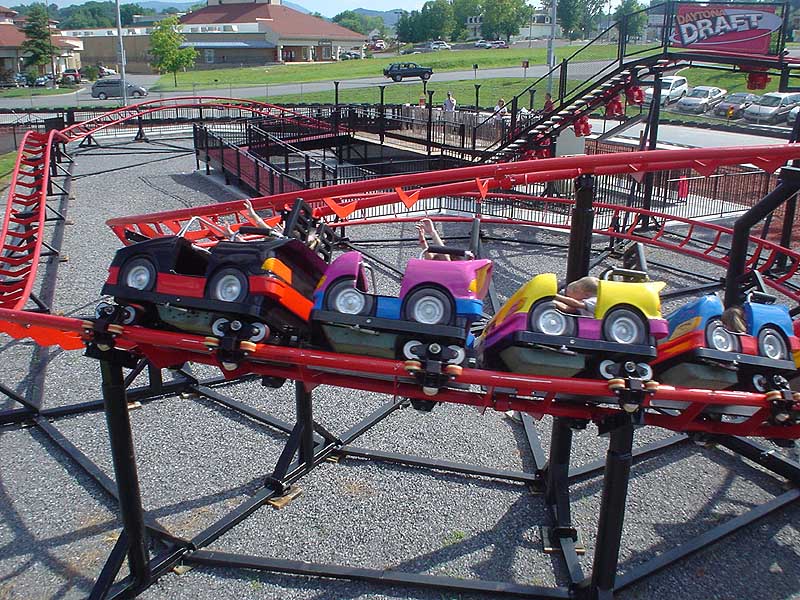 The place was actually kind of cool...if you're a Nascar loser, and the coaster was really well themed!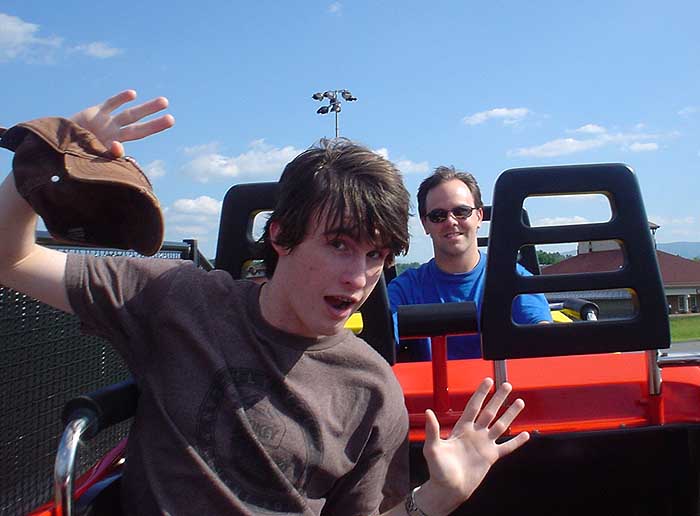 Mark's all "Hey...look at me...I LOVE Nascar!" And Max is all "Heya hot Nascar chicks...aren't I hot in my shades?"

Robb's all "Let's get the credit and get out of here before we get our asses kicked!"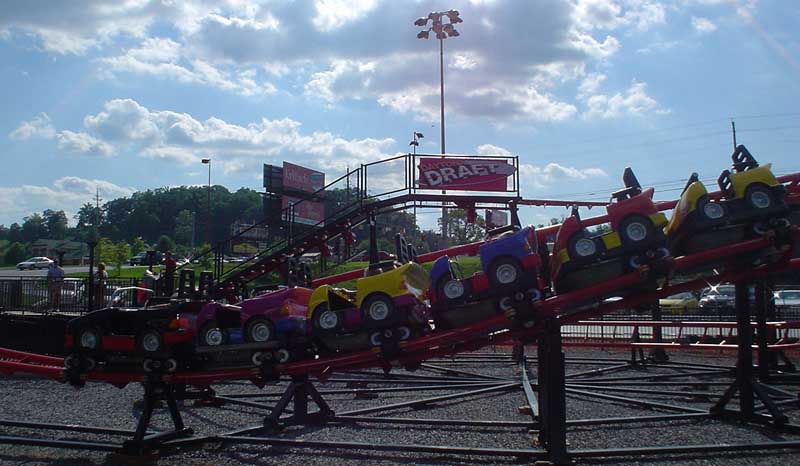 Wheee! It's the Nascar kiddie coaster!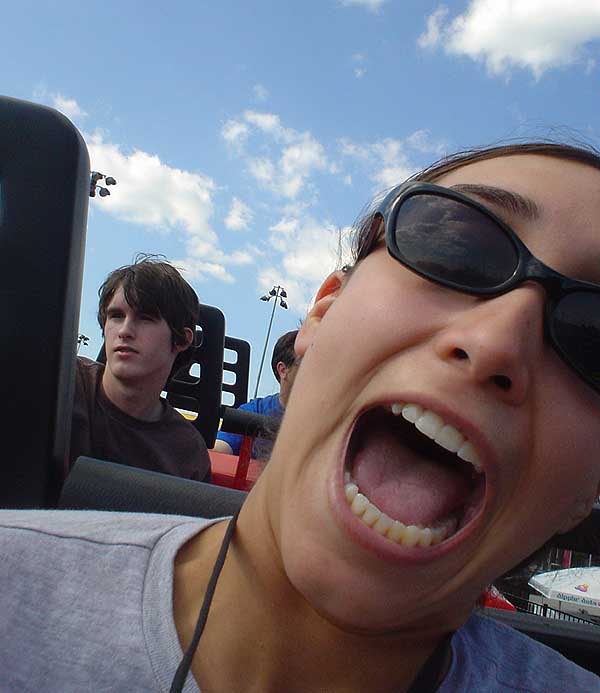 You can tell Elissa isn't a true Nascar fan because she has all her teeth!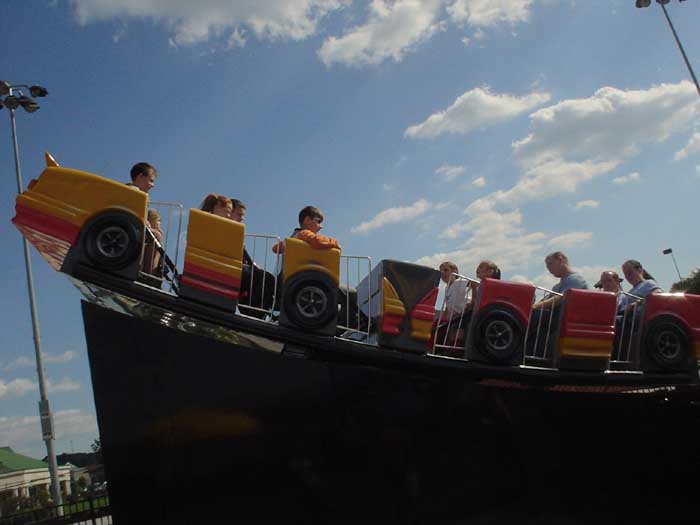 They also had this cool little "Rockin' Tug" style ride, but of course...themed to what else? NASCAR!!!!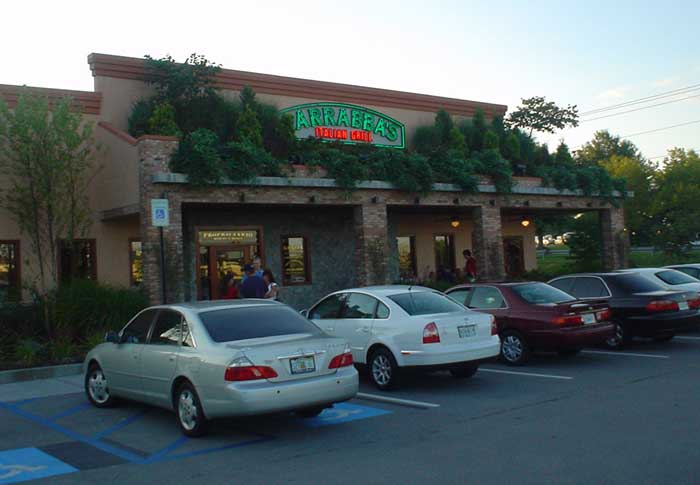 Well, we didn't get our asses kicked or thrown out of the Nascar Speedpark, so we were able to make it to Carrabba's! Yay!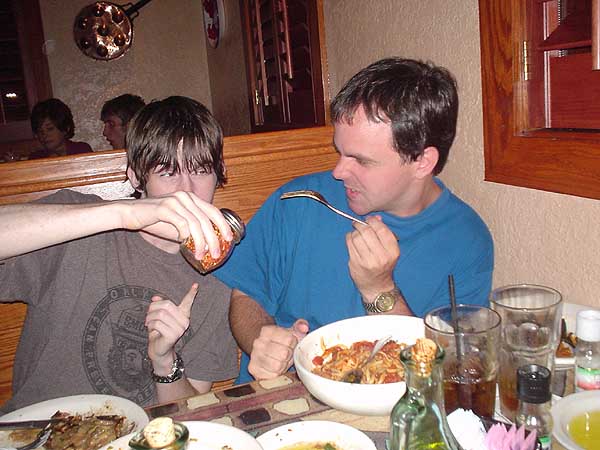 Mark is trying to spike Max's food, but Max just wants to fork Mark in the eye!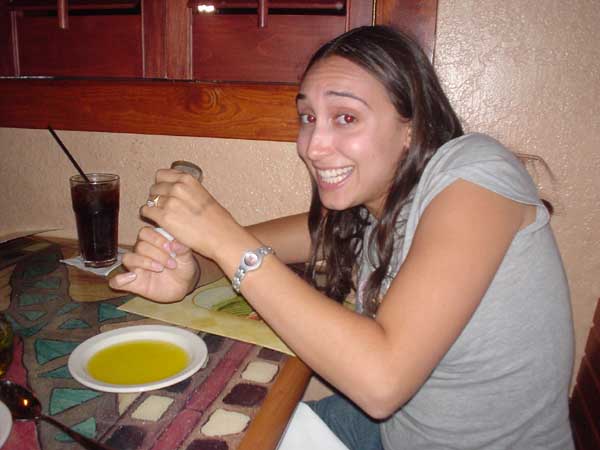 |
Elissa does her 'salt ritual' in the oil.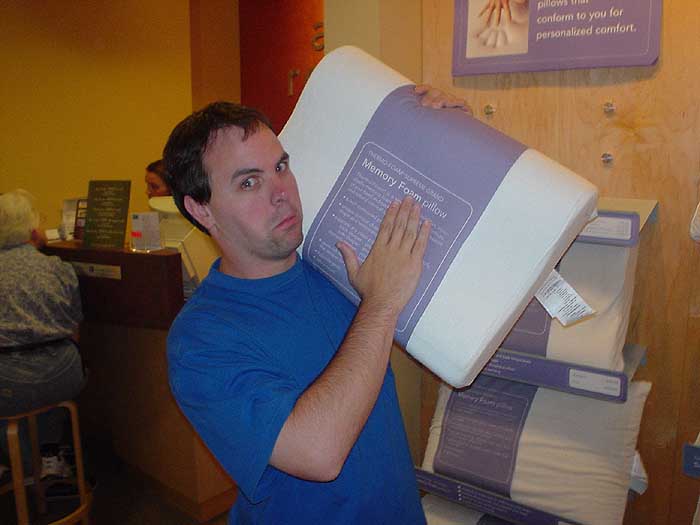 Max wants to buy the 'memory foam pillow' but it's not worth the $100!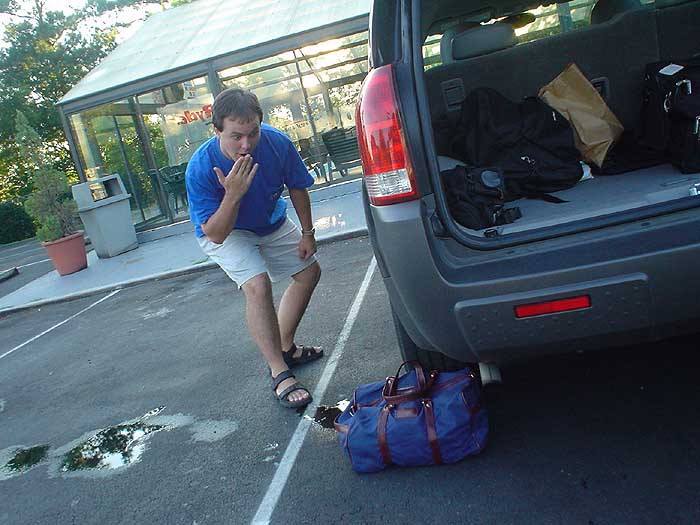 Oh my Lord! I've just run over my Playstation 2 and all my games! Thank goodness the games are flat!!!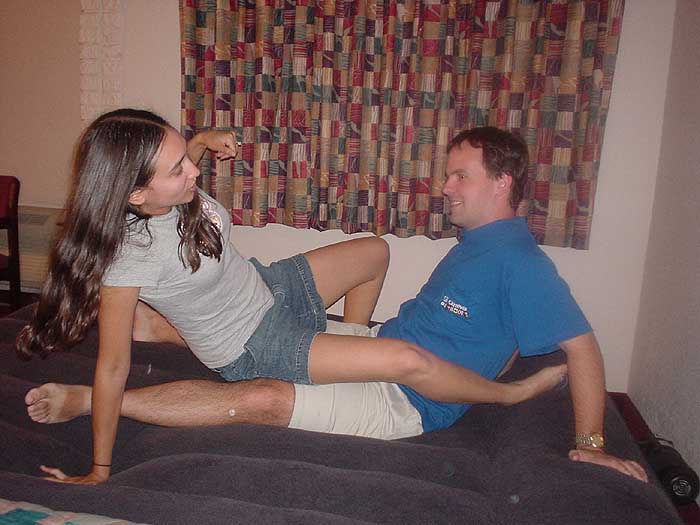 One night when we were bored in the hotel, we tried to give Max some important lessons on proper air mattress usage!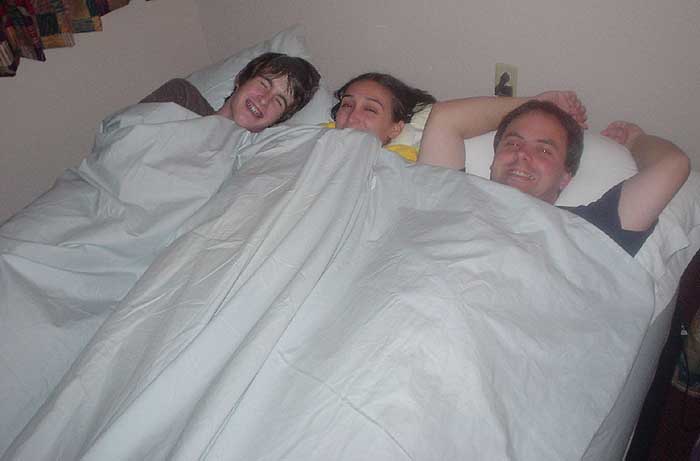 Just what Elissa has always fantasized about...A Quaker/Catholic sandwich!
Click HERE to see "Lake Winnie" Photos