Visionland
Bessemer, AL
Official Website: http://www.visionland.com
The "Road to Dollywood" 2004 trip!
Paramount's Carowinds Dollywood Ober Gatlinburg & Pigeon Forge Lake Winnie Visionland Six Flags Over Georgia
In 2001 we visited Visionland when the place was near bankruptcy. There were only 11 cars in the parking lot, and the place
was a ghost town. We're happy to report that the place is doing much better crowd-wise...however the customer service
leaves a LOT to be desired...read on!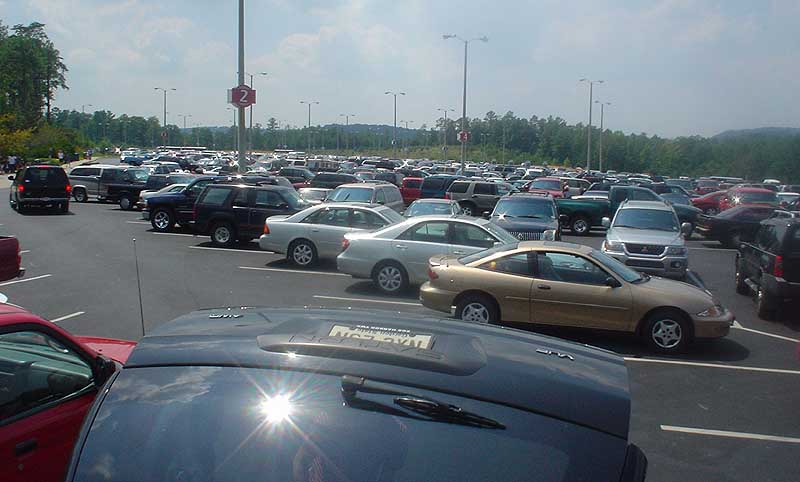 Look at all the cars!!! Where did these people come from??? We were *shocked* when we arrived and saw this!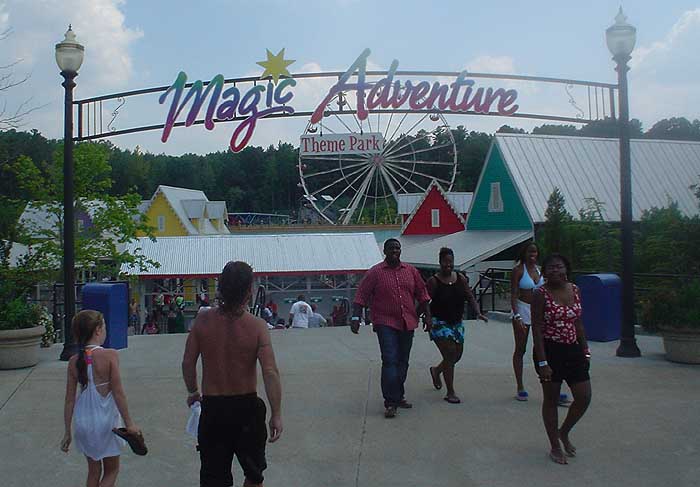 Magic Adventures??? Huh? I thought we were at Visionland?!? Oh, I see...they are pretending they are "Disney" where Visionland
is the name of the *cough* resort, and Magic Adventures is the name of the park!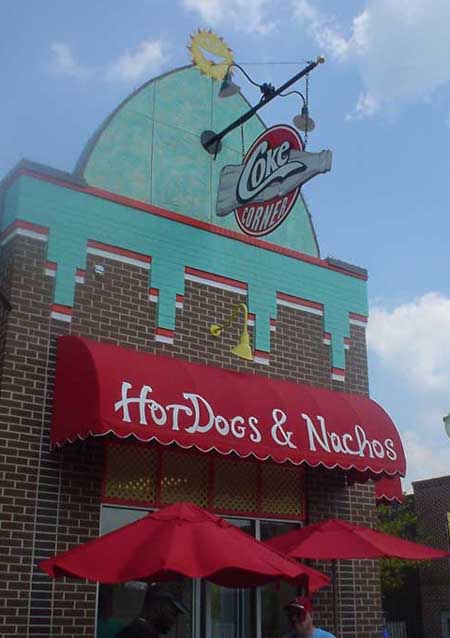 Apparently the resort idea is not the only thing they stole from Disney!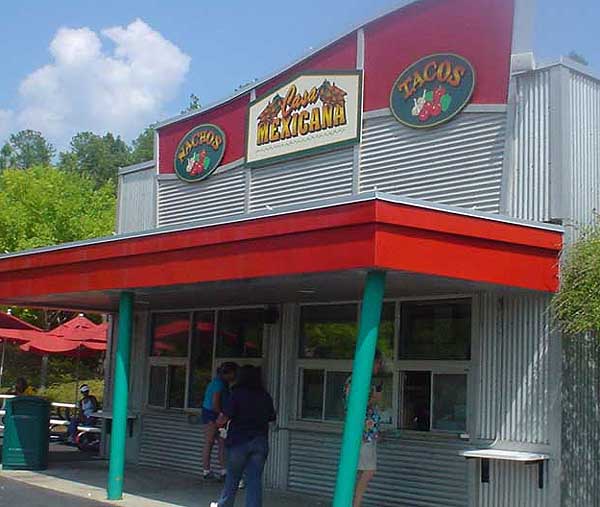 LOL! This "Casa Mexicana" was nothing like the old restaurant at Disneyland!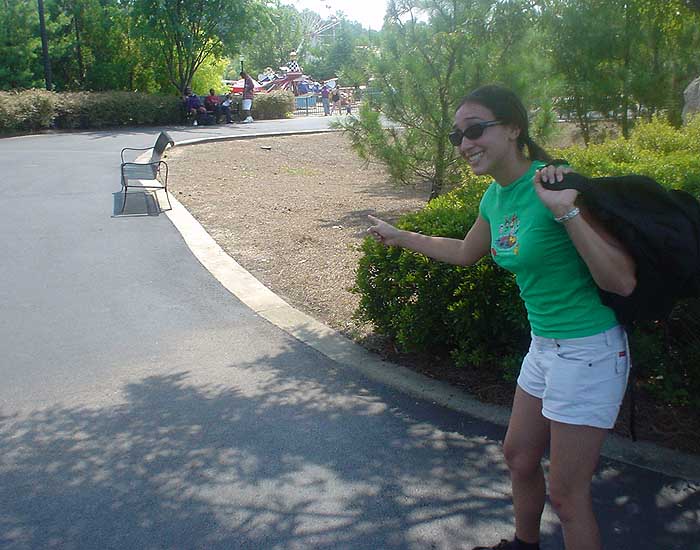 Elissa points out how the park carefully places the benches in the sun, while there is shade just 10 feet away!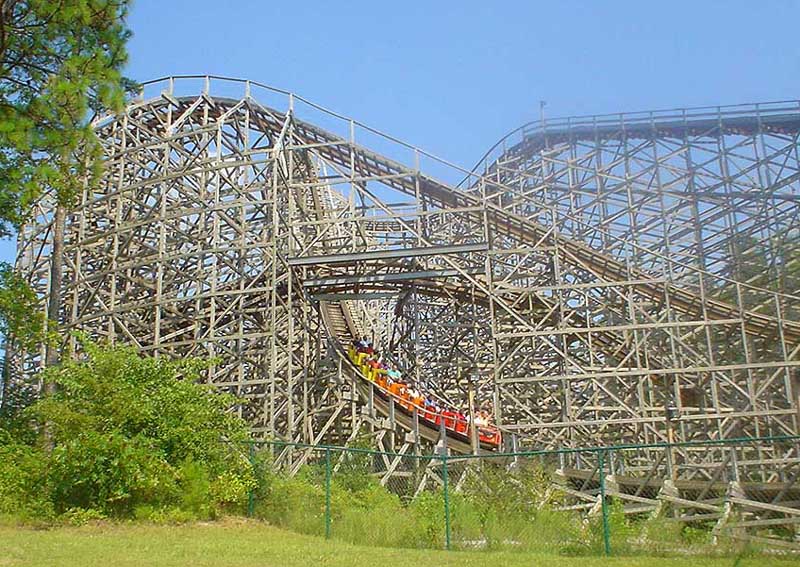 Ahh...but at least the park has Rampage. Running a bit rougher than in 2001, it was still a fairly decent ride.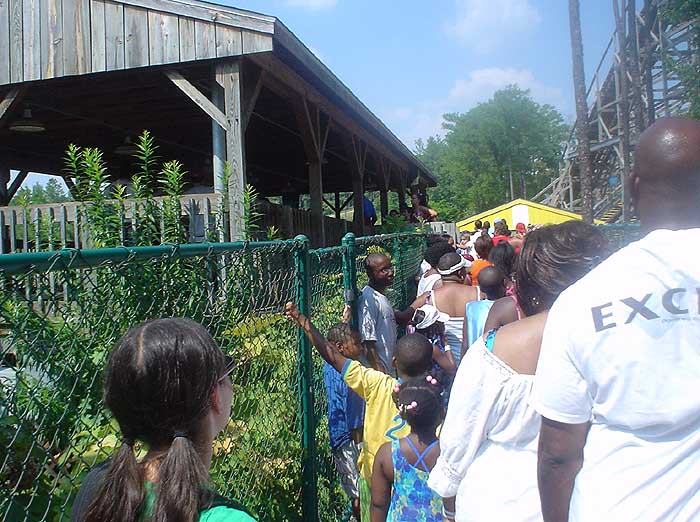 Not offering shade to their customers seems to be a theme at this park.
Notice how all of us stand in the hot sun while the station is empty because they only fill enough rows for each train.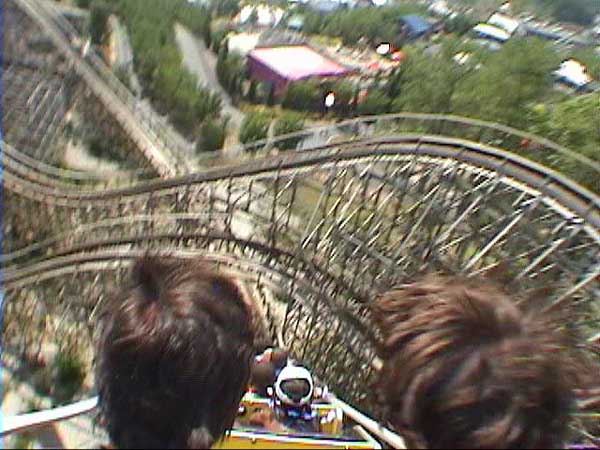 The ride was still running well, though. Lots of airtime to be had!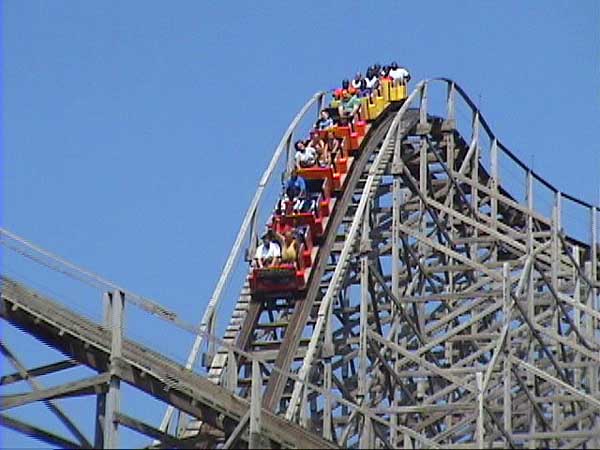 The first drop was still good. They painted the train a sort of 'rainbow' pattern. Many of the enthusiasts will be happy about this! =)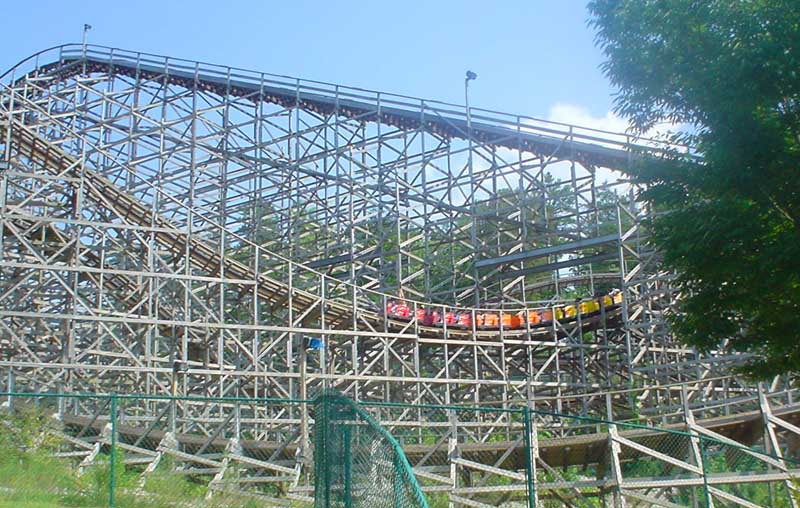 While Rampage was still running good, the ride's crew was not. It took forever to get on the ride as there was amazing un-safe
antics being displayed by the ride crew. For one shocking, near-death incident, read this.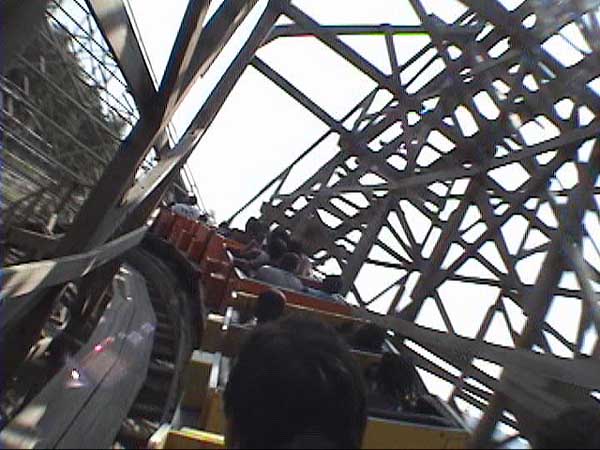 We would have liked to ride Rampage more, but the one train operation and the slow crew made it impossible.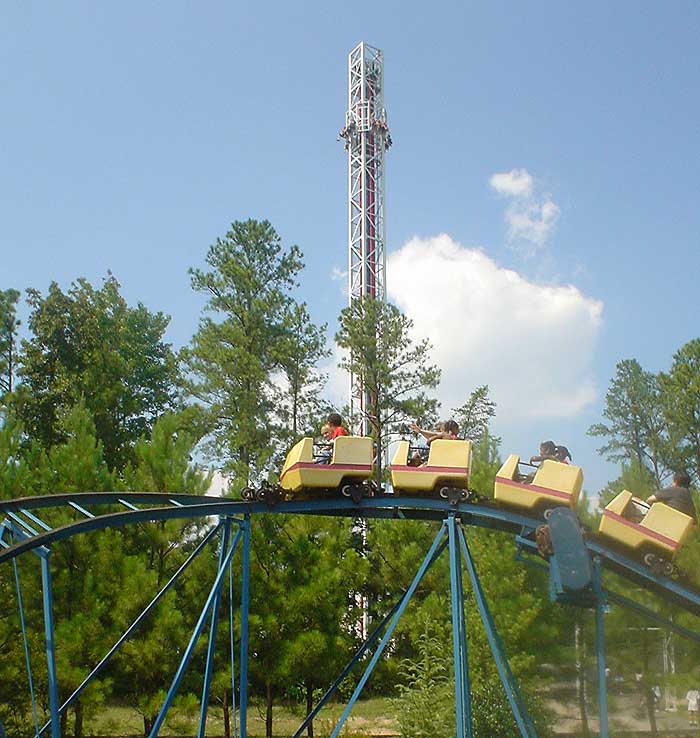 During the bankruptcy, Visionland lost one of their S&S towers! The repo men came and hauled it away!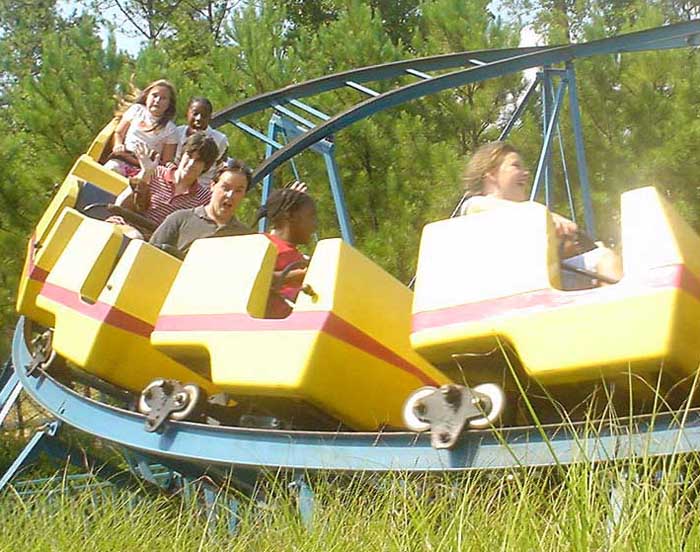 Since we haven't had a silly photo of Max in a while...here's one for you! =)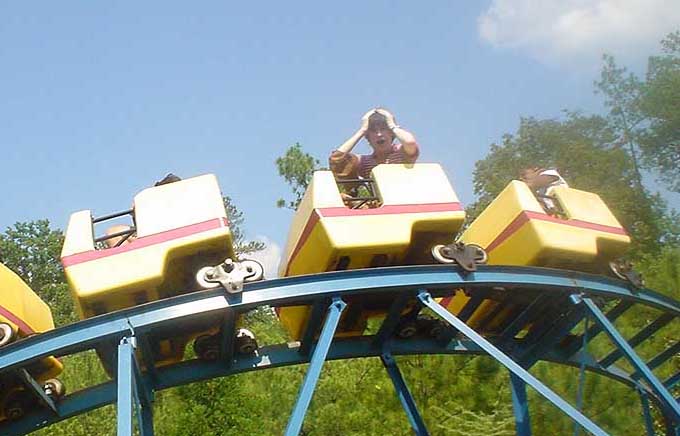 Might as well include one of the Quaker also!
Click HERE to see Page Two of "Visionland" Photos