Dollywood
Pigeon Forge, TN
Official Website: http://www.dollywood.com
The "Road to Dollywood" 2004 trip!
Paramount's Carowinds Dollywood Ober Gatlinburg & Pigeon Forge Lake Winnie Visionland Six Flags Over Georgia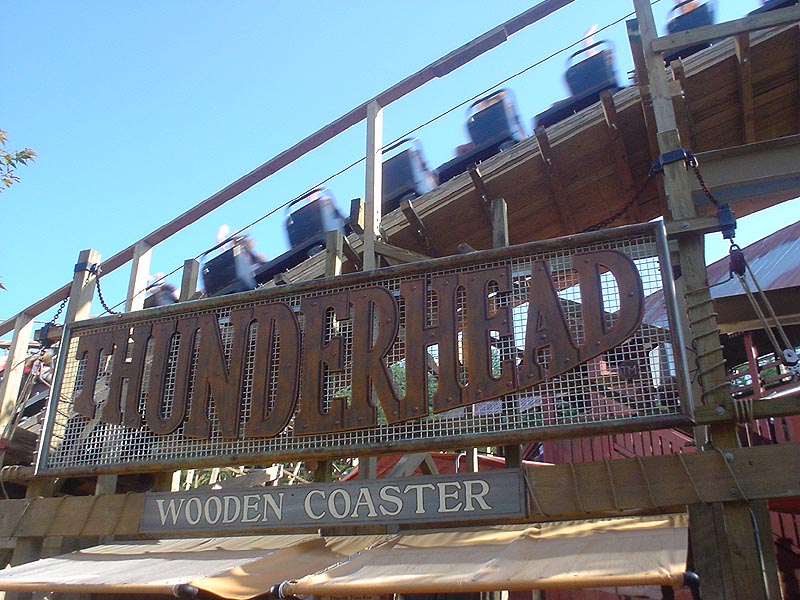 Here we are at Dollywood! So was Thunderhead up to the hype that all the enthusiasts gave it? Read on....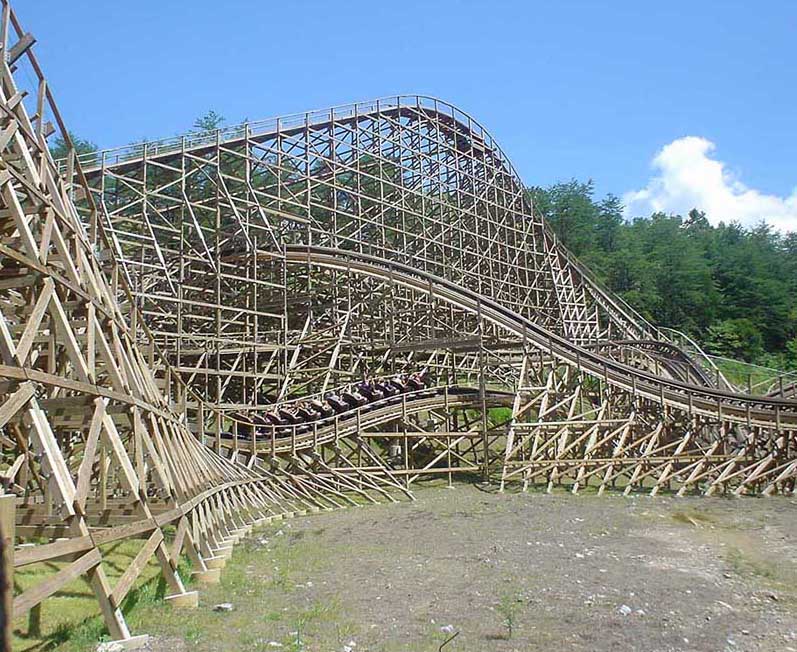 If you're looking for a really fun, fast, smooth wooden coaster with lots of surprises, Thunderhead is it!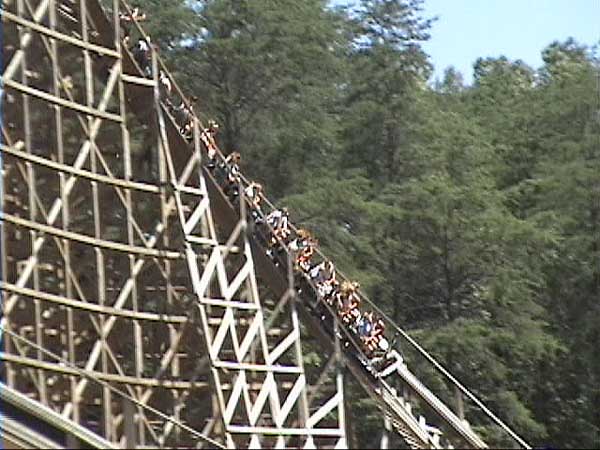 The first drop is taken with a great amount of speed and it never lets up throughout the whole ride.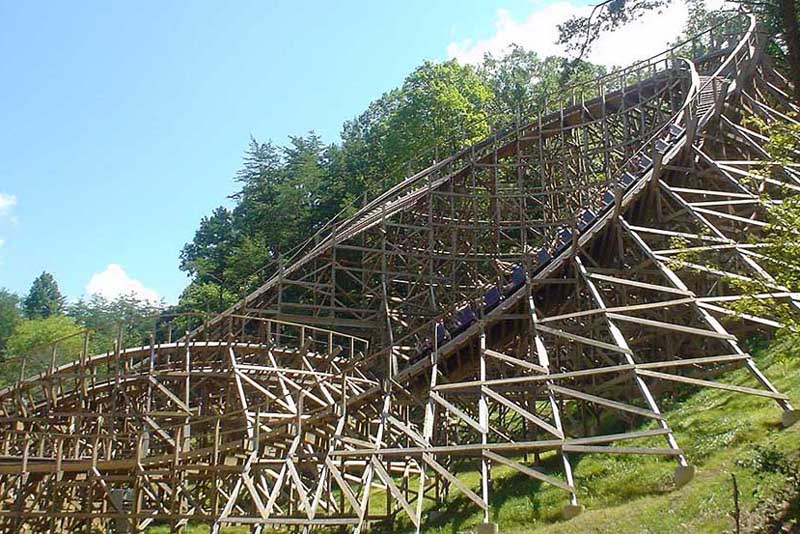 While the coaster has a lot of twists and turns, it does lack bunny hills and airtime.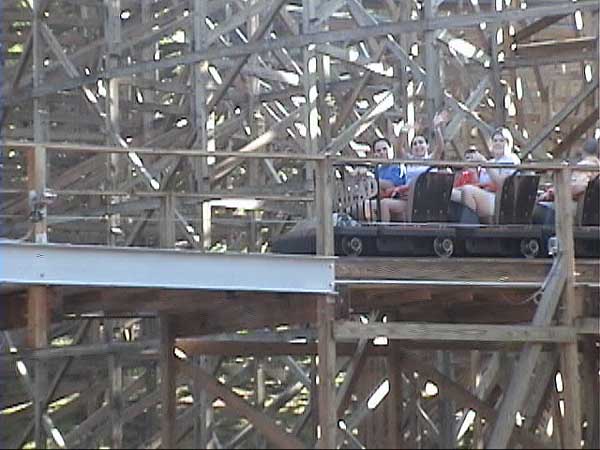 Elissa and Max enjoy their first ride!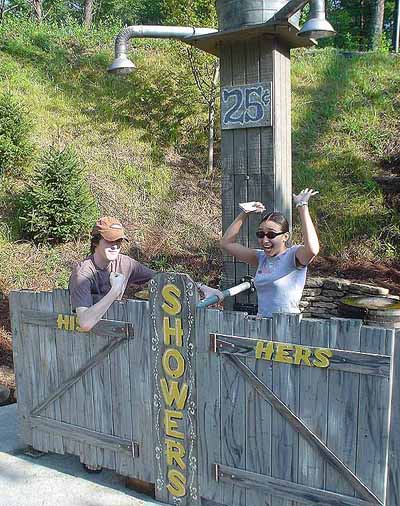 This is the closest Mark will ever get to showering with a woman!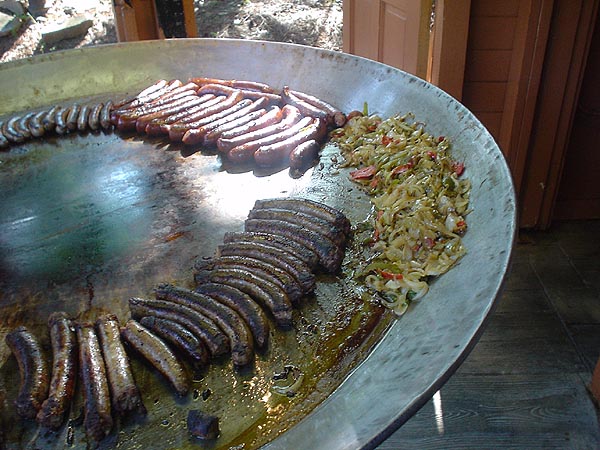 Ahh...now I think I see why the coaster enthusiast like Dollywood so much! It's all the food!!!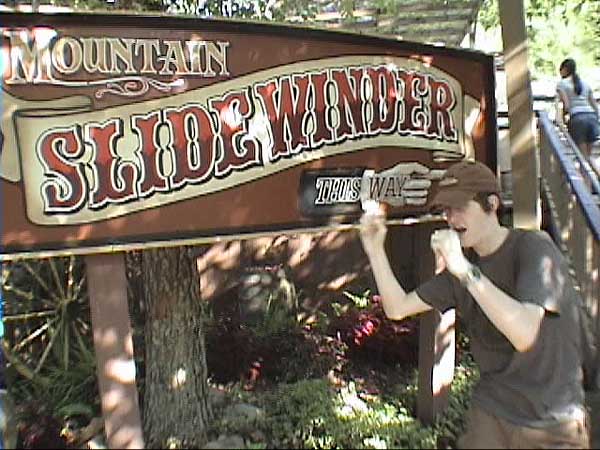 Mountain Slidewinder could very well be the best ride in the park!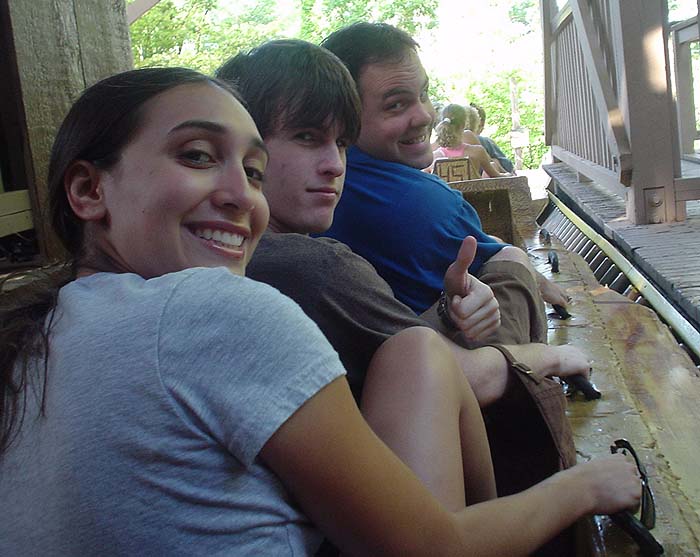 Up to 6 people pile into this cool little raft and you all get very 'cozy'....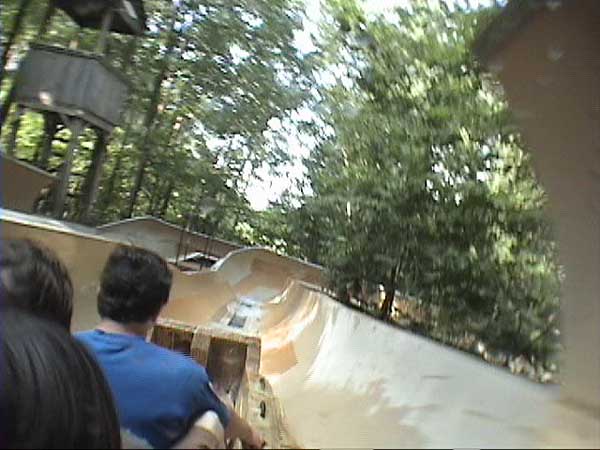 Not too bad yet as you head down the flume...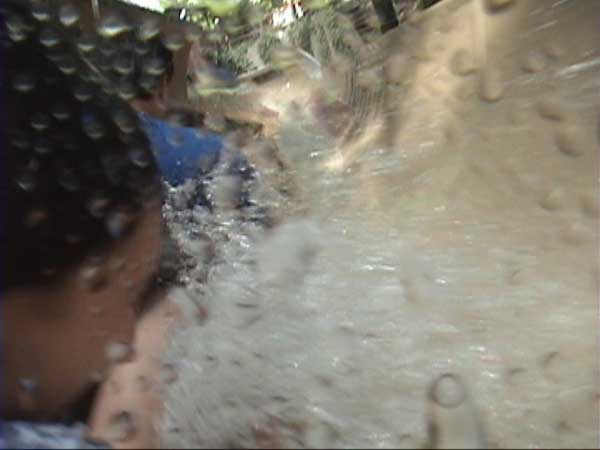 Then suddenly....SKLOOSH! It gets insane and wet!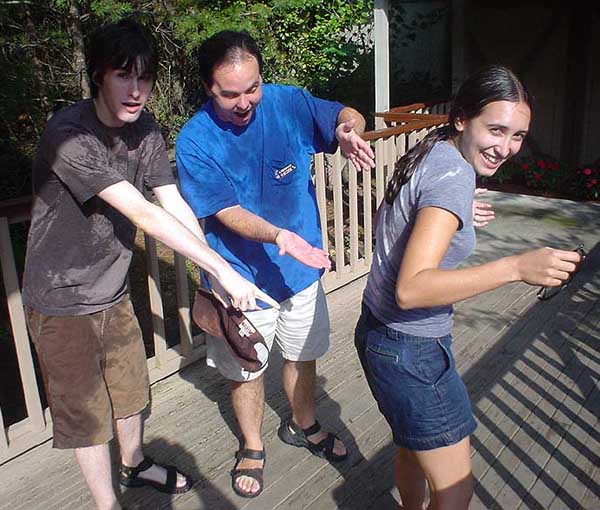 Elissa shows off that there is less than 1% of her body that is dry!
Max shows off that he has some weird tumor bulging out of the side of his head!!!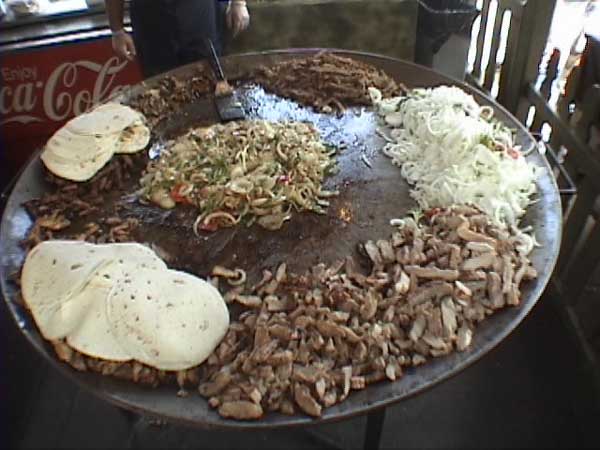 This was the "ACEr special plate!"
Click HERE to see Page Two of "Dollywood" Photos