Six Flags Over Georgia
Austell, GA
Official Website: www.sixflags.com
The "Road to Dollywood" 2004 trip!
Paramount's Carowinds Dollywood Ober Gatlinburg & Pigeon Forge Lake Winnie Visionland Six Flags Over Georgia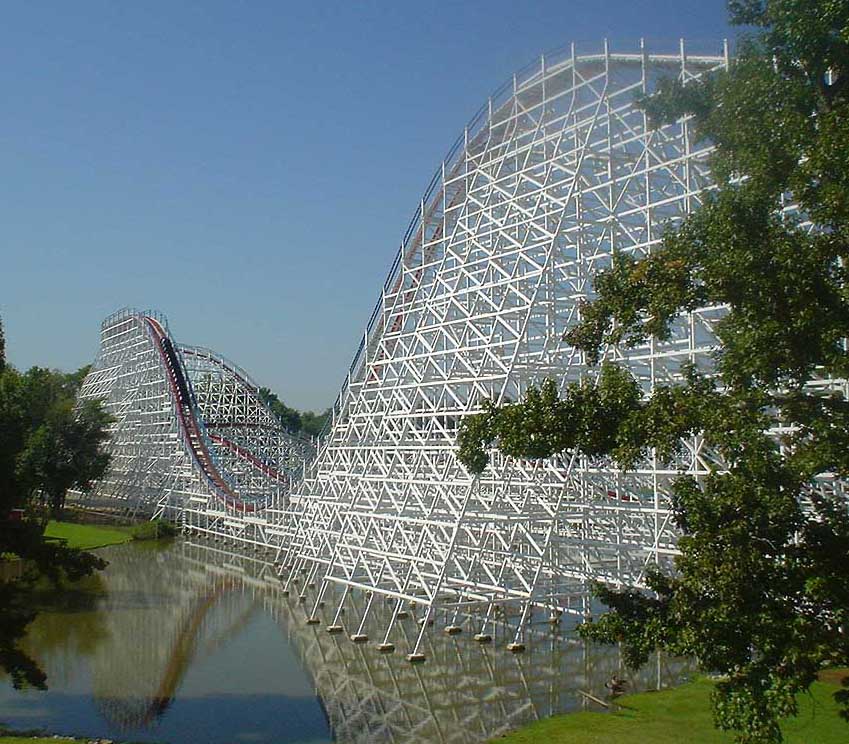 Our last stop was Six Flags Over Georgia, which is still one of the nicest parks in the Six Flags chain,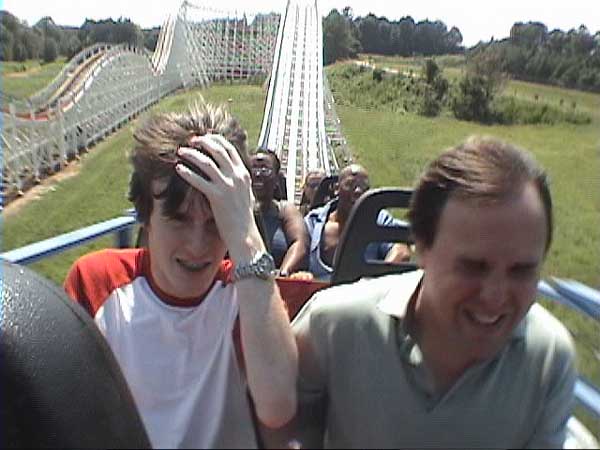 Great American Scream Machine...or "Gasm" was running pretty well! As you can see it gave Mark and Max "bad hair!" =)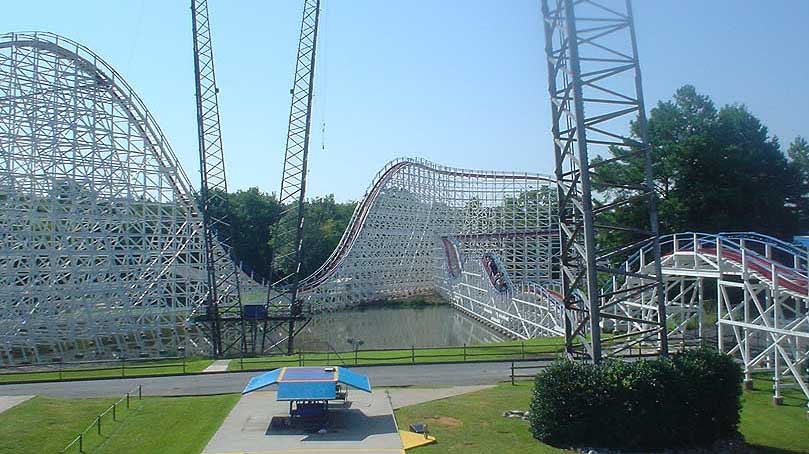 Check out the setting of "GASM!" It makes us all very excited! =)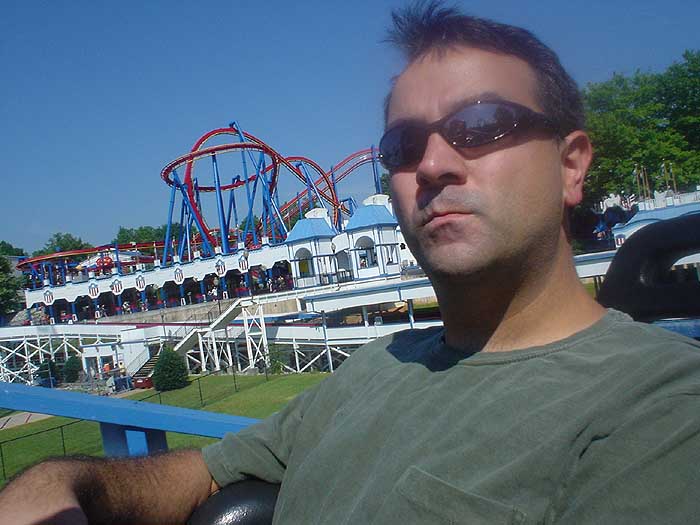 Robb is all "Check me out...I'm cool...." But Elissa says "No you're not!!!"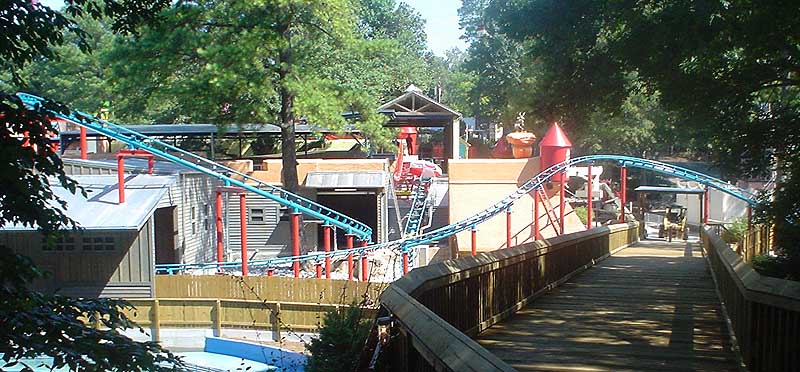 SFOG was building a new family coaster for 2004....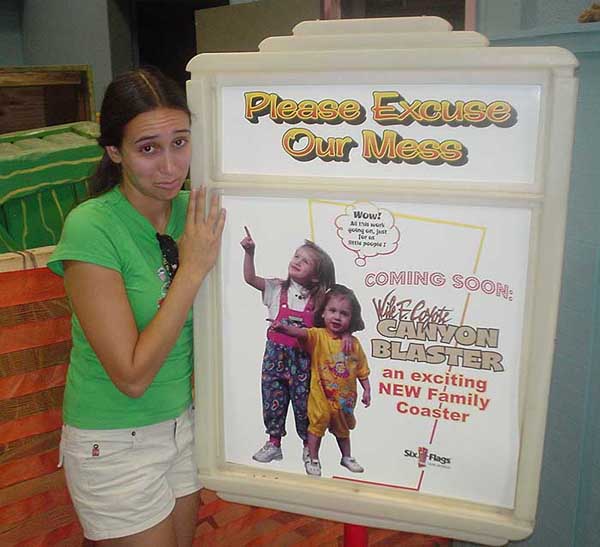 ...but sadly it wasn't open for our visit. =(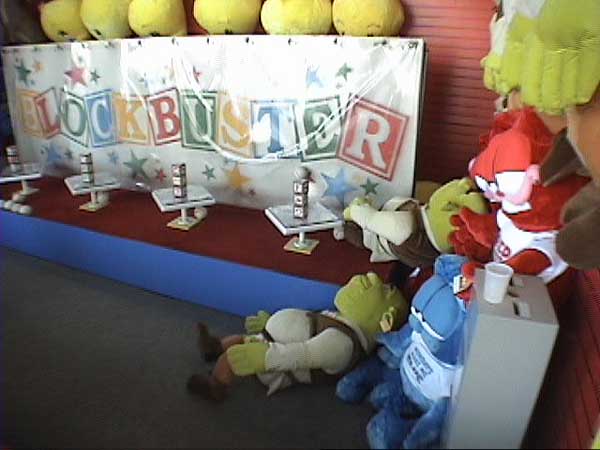 This was fairly interesting....we were walking by the games and something on the blocks caught our eye...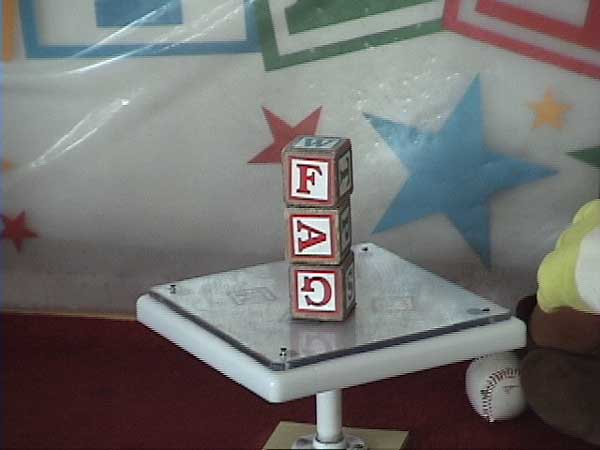 Upon closer look..... =)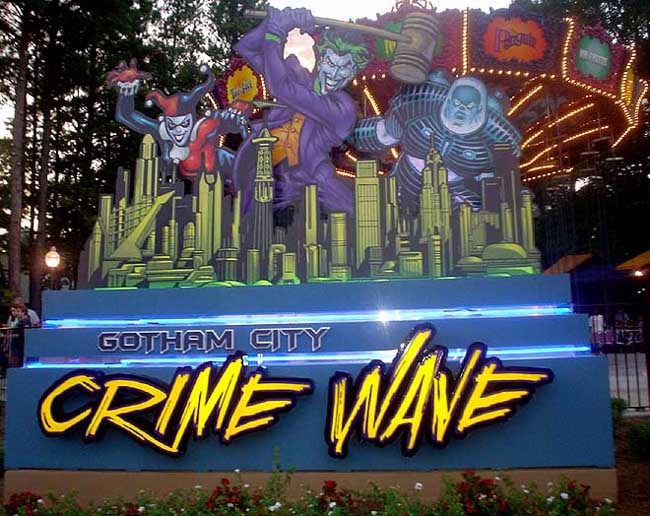 SFOG also got a new chairswings ride for 2004....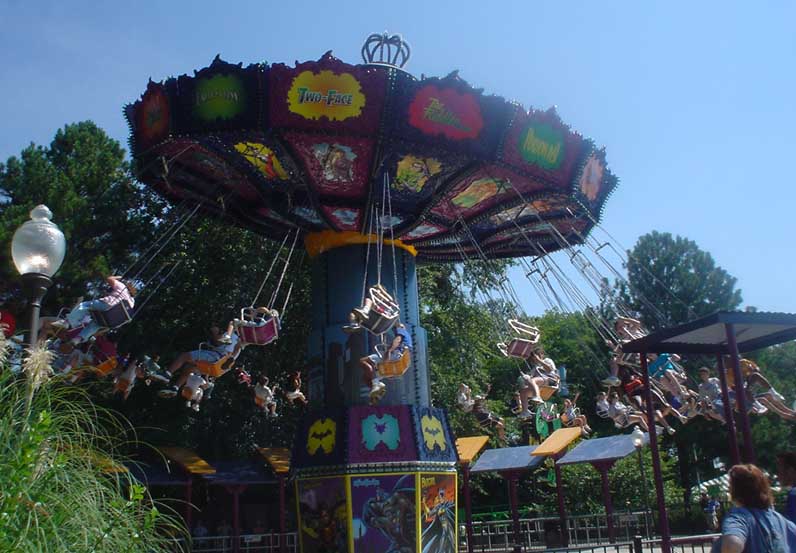 ...and a really nice looking one too!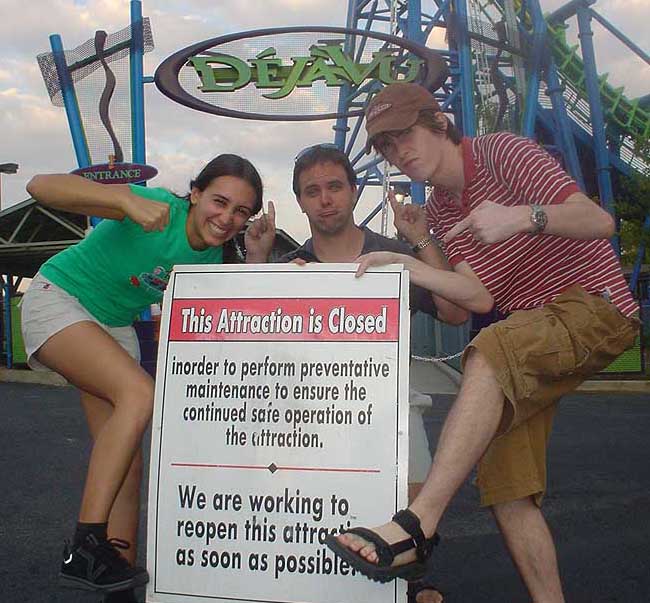 They also got an un-working Deja Vu for the 2004 season!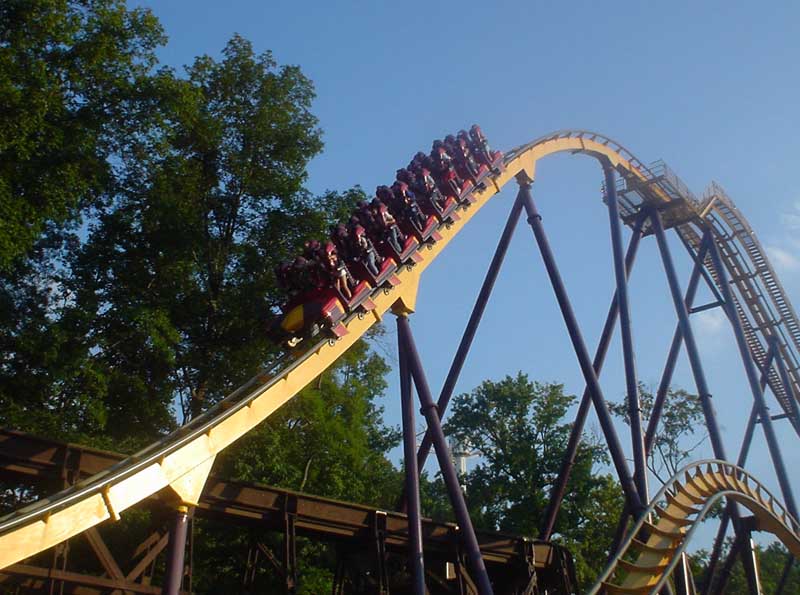 Scorcher has always been one of my favorite stand-ups and B&M's!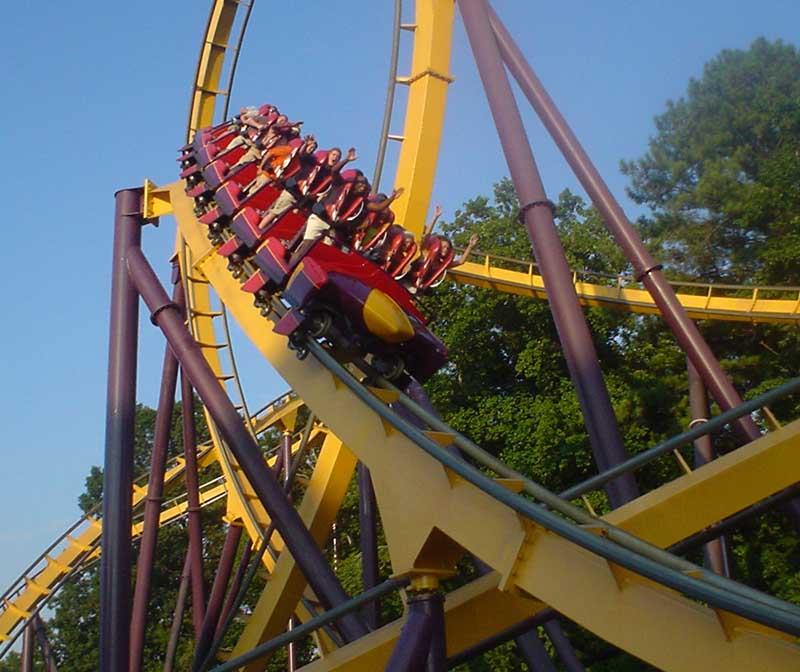 Built back in the day when they were doing some pretty intense rides.
Click HERE to see Page Two of "Six Flags Over Georgia" Photos