Lake Winnie
Rossville, GA
Official Website: http://www.lakewinnie.com/
The "Road to Dollywood" 2004 trip!
Paramount's Carowinds Dollywood Ober Gatlinburg & Pigeon Forge Lake Winnie Visionland Six Flags Over Georgia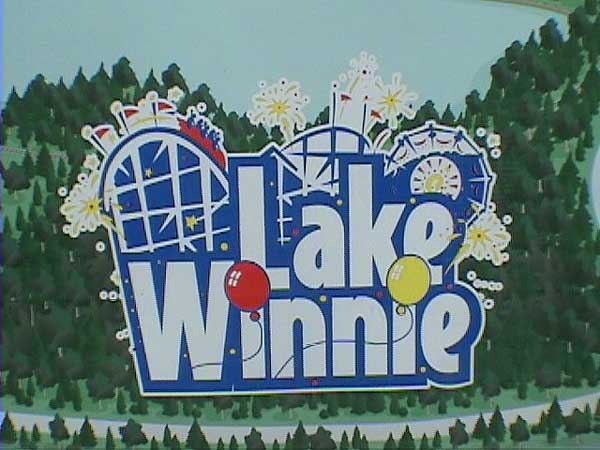 Our next stop was Lake Winnie. A small little park outside of Chattanooga.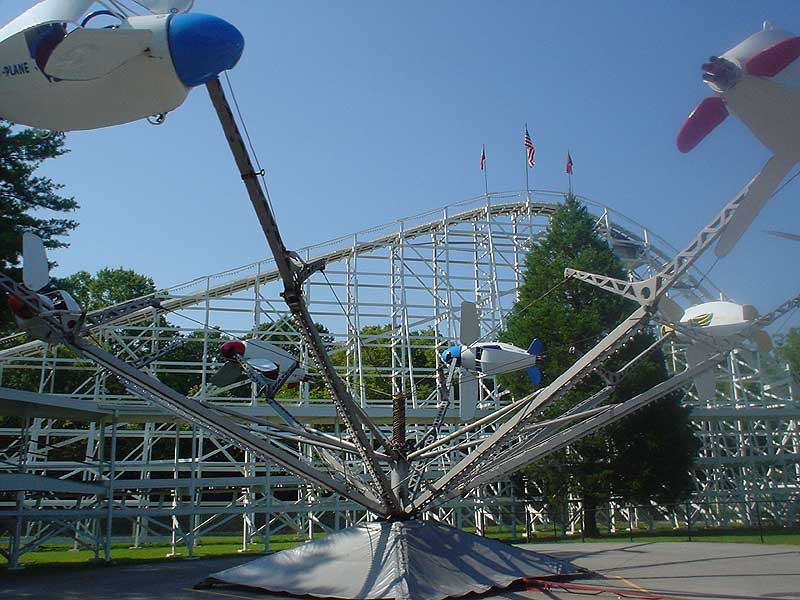 Two of the park's star attractions are shows here. The Cannonball wooden coaster, and the "Fly-O-Plane."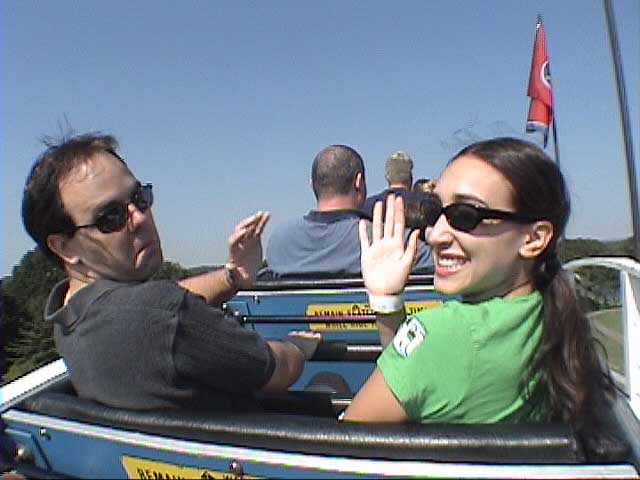 Max and Elissa are ready for their ride.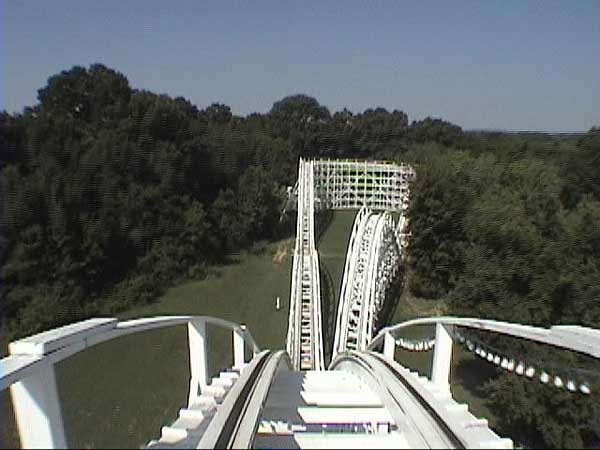 The Cannonball is a fun little woodie that delivers a 'medium' dose of airtime.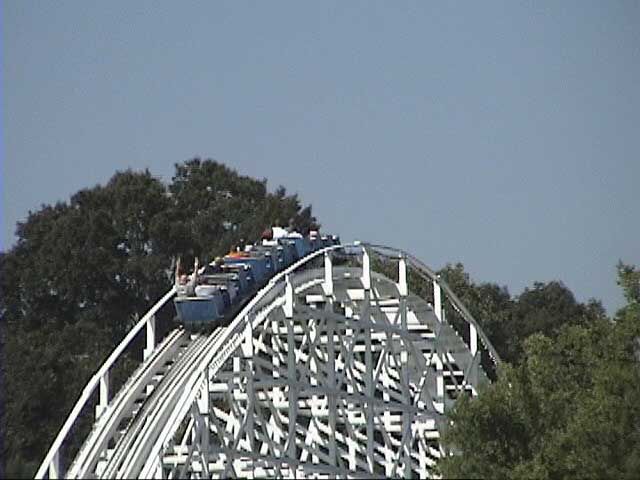 It's not the biggest thrill machine in the world, but it's fun!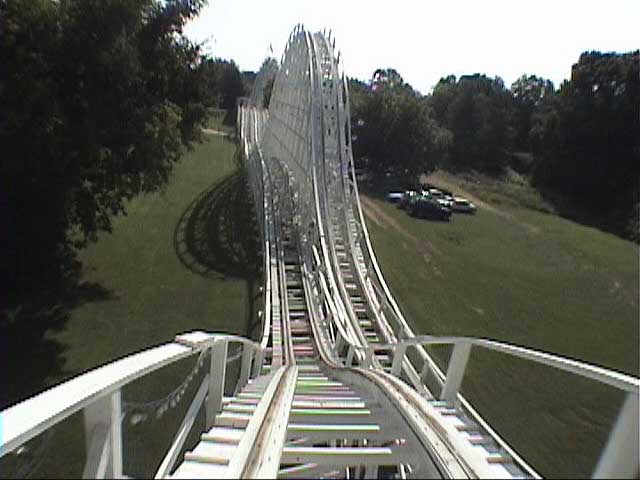 You get some nice pops of air on all these hills.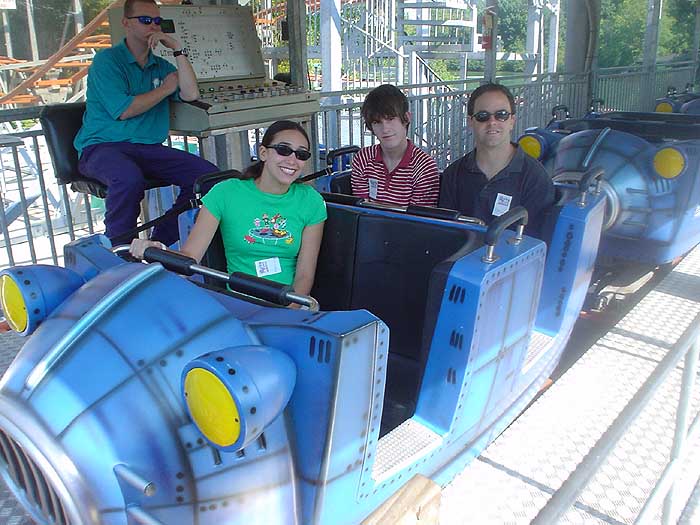 Next up was the park's wild mouse.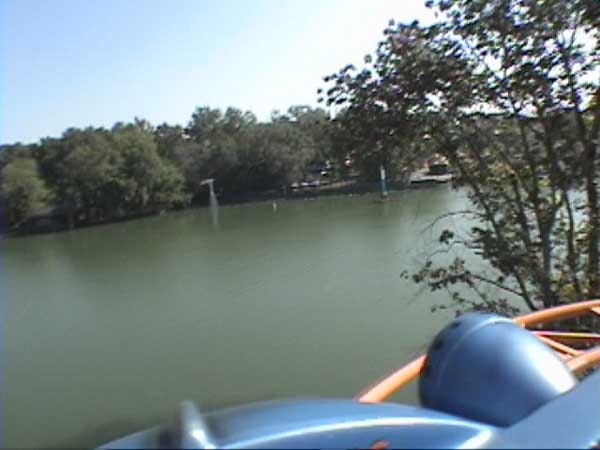 You can see why it's called "Lake Winnie!"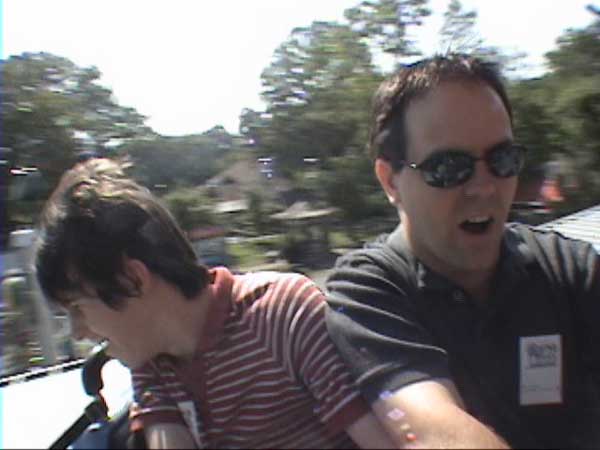 More body slamming going on here!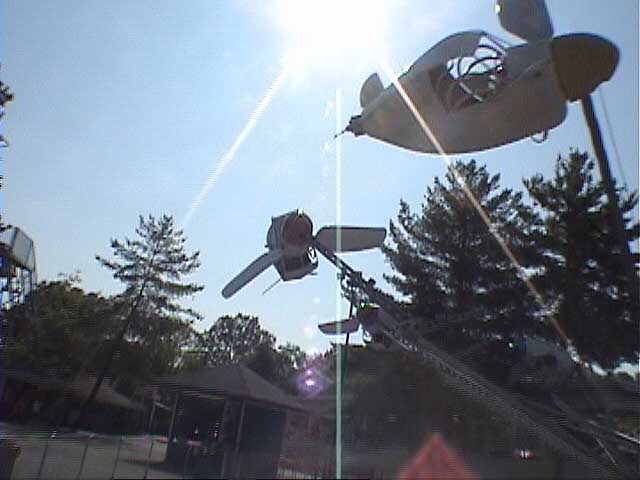 The "Fly-O-Plane" is one of those legendary 'old school' flat rides. This is the only known one left in the U.S.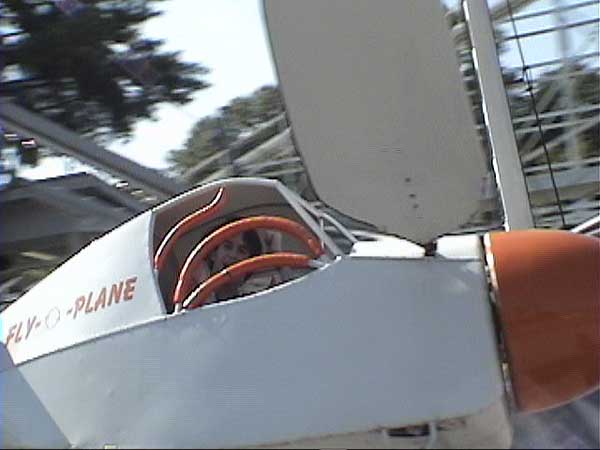 Mark is about to spin his life away!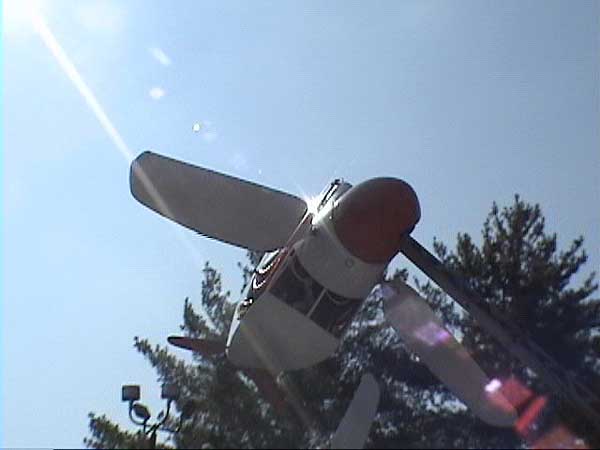 If you can get it going just ride, you can flip it over...and over...and over....
While it was an interesting ride, I can see why they didn't last. It was very uncomfortable and it felt very 'clunky'.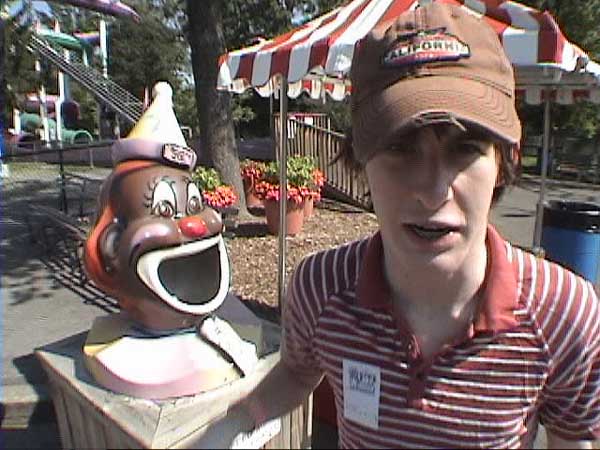 "I love the south!"
Click HERE to see Page Two of "Lake Winnie" Photos