Ober Gatlinburg and Pigeon Forge Area Photos
Pigeon Forge, TN
Official Website: http://www.obergatlinburg.com/
The "Road to Dollywood" 2004 trip!
Paramount's Carowinds Dollywood Ober Gatlinburg & Pigeon Forge Lake Winnie Visionland Six Flags Over Georgia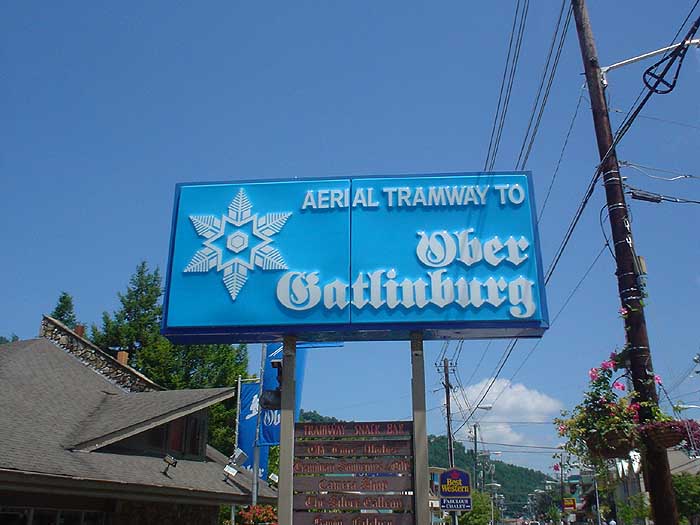 While Ober Gatlinburg may not have a coaster to ride, it's one of those cool little mountain ride resorts with an Alpine Slide!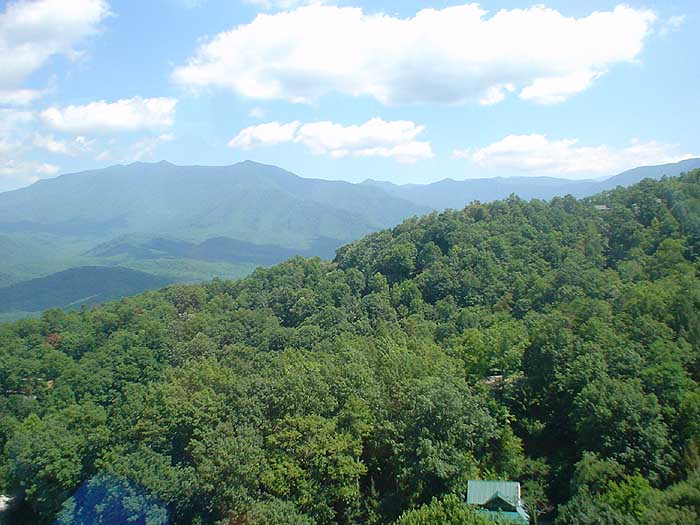 As you can see, it's set deep into the Smokey Mountains only about 15 minutes from Dollywood.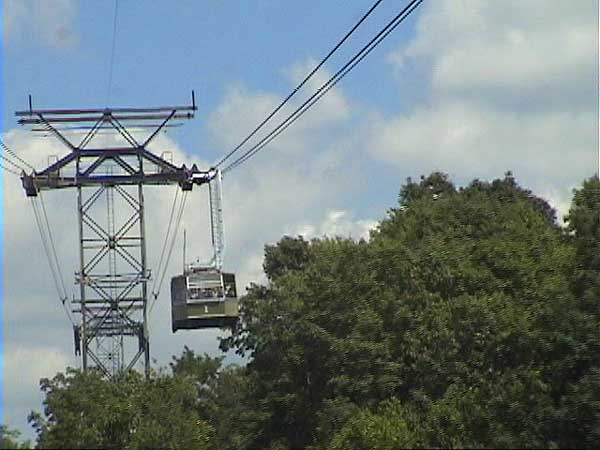 In order to get up to the Alpine Slide, you could take a ride on the Aerial Tramway.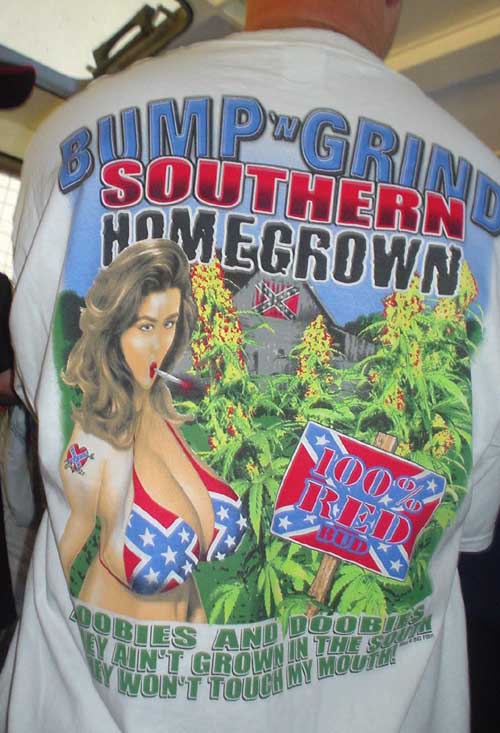 Yeah...this was just one more reminder that we were in the south! This guy even had a red neck!!!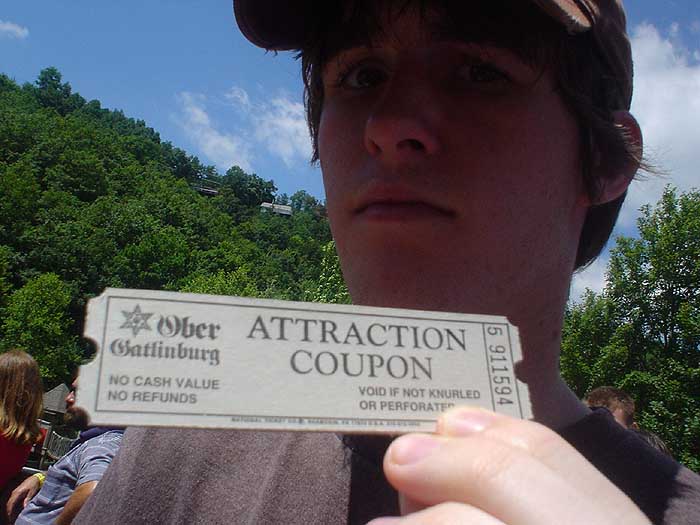 Here in the deep south they use words like "Knurled" even though no one seems to know what it means!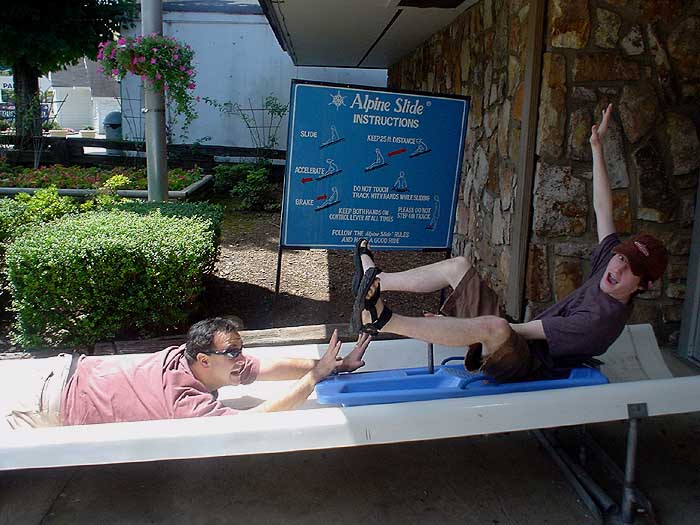 Mark and Robb practice the emergency safety procedures of the Alpine Slide.

We hop on the chair lift on the way to the slide.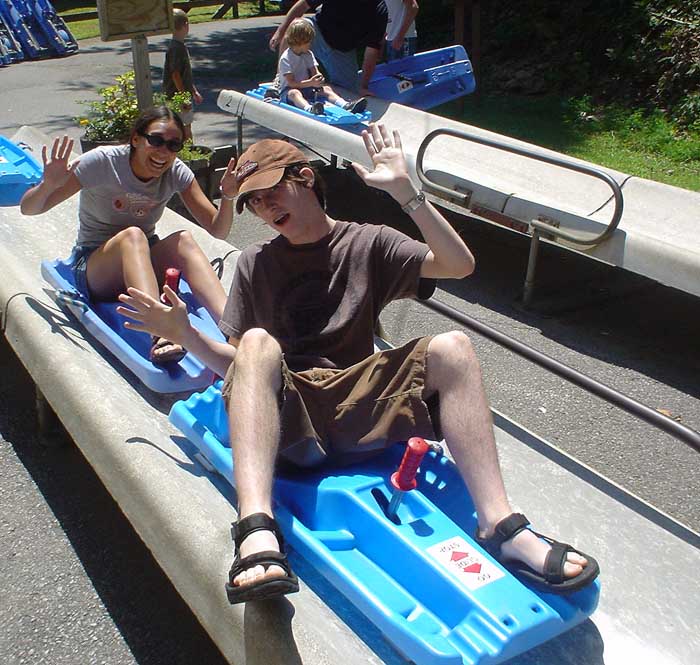 Elissa and Mark are ready to go.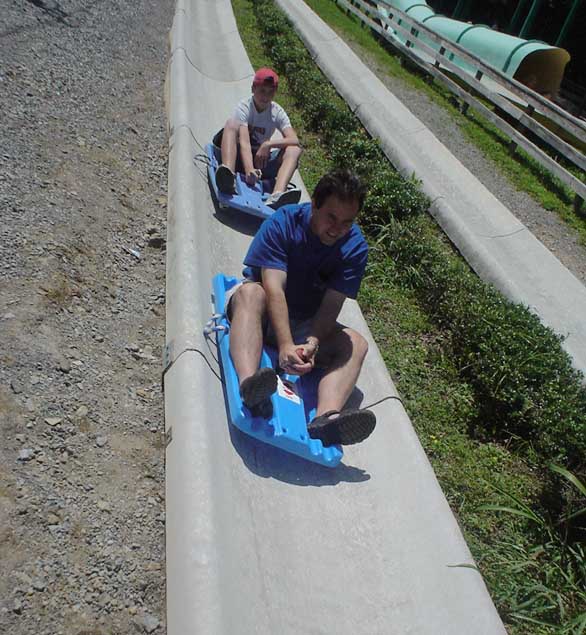 Max goes too slow and makes some friends along the way.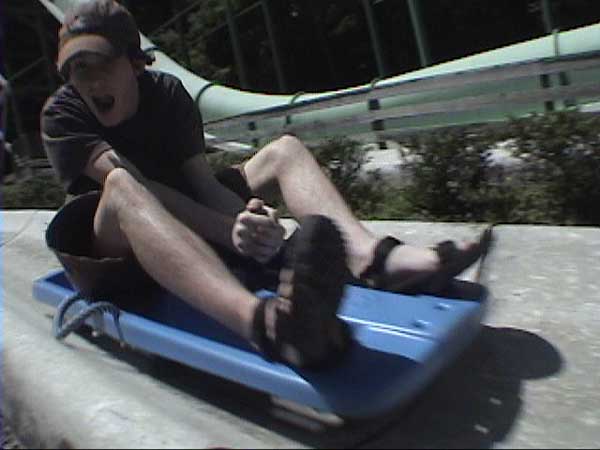 Mark screams by at over 100 MPH!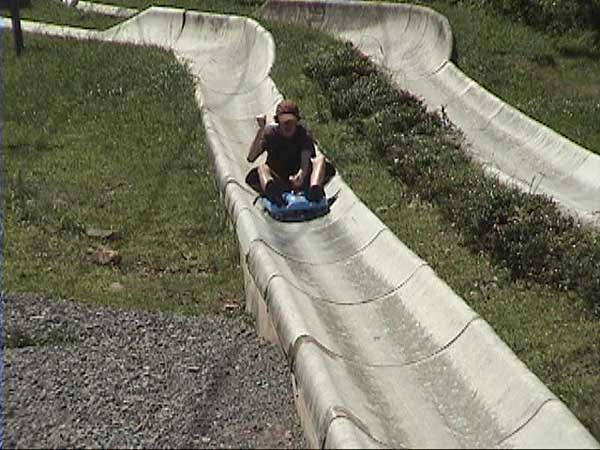 Well...ok, maybe that was an exaggeration, but he was still going pretty fast!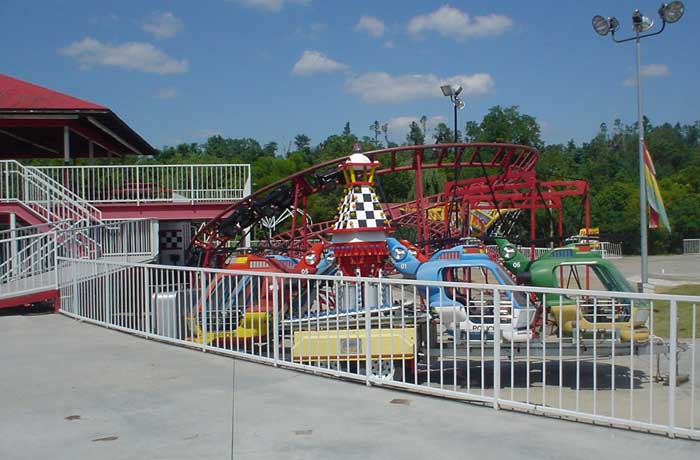 After Ober Gatlinburg we headed back to Pigeon Forge to get the boys their kiddie credit at Rockin' Raceway.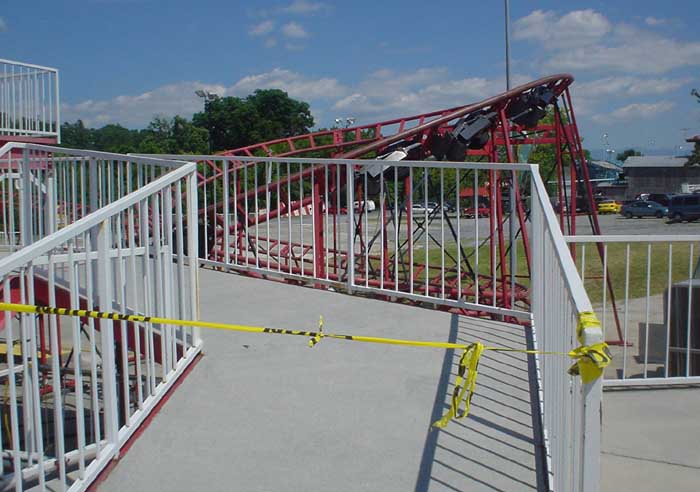 Too bad, guys...it seems this park is no more. =(
Click HERE to see Page Two of Ober Gatlinburg and Pigeon Forge area Photos