Paramount's Carowinds
Charlotte, NC
Official Website: http://www.carowinds.com
The "Road to Dollywood" 2004 trip!
Paramount's Carowinds Dollywood Ober Gatlinburg & Pigeon Forge Lake Winnie Visionland Six Flags Over Georgia
It's time to head down south with Robb, Elissa, and the gang! We had heard so much about Dollywood's new wooden roller coaster
Thunderhead that we wanted to see if it lived up to the hype. More about that later on in the update....
We started our 4 day trip at Paramount's Carowinds mainly to check out their latest addition "Borg Assimilator." Then we managed to
visit another 6 parks over the following 3 days! Anyway, enjoy the next few pages....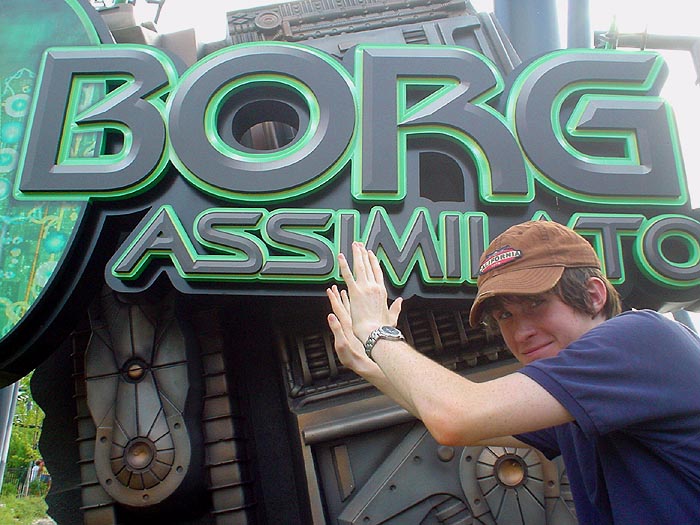 The coolest coasters are the ones with a swear word in the title! =)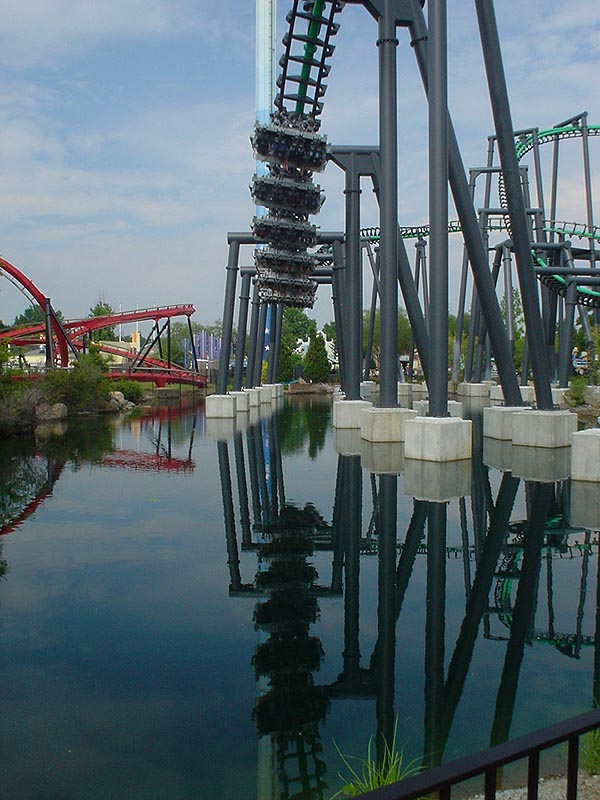 We were a bit skeptical, since we had been on Stealth at PGA, but Carowinds did a GREAT job of theming!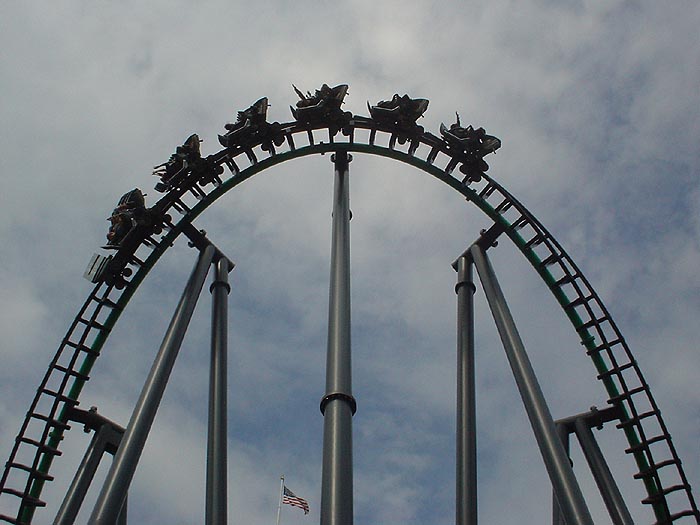 It's still the same old stealth under all the pretty packaging, though...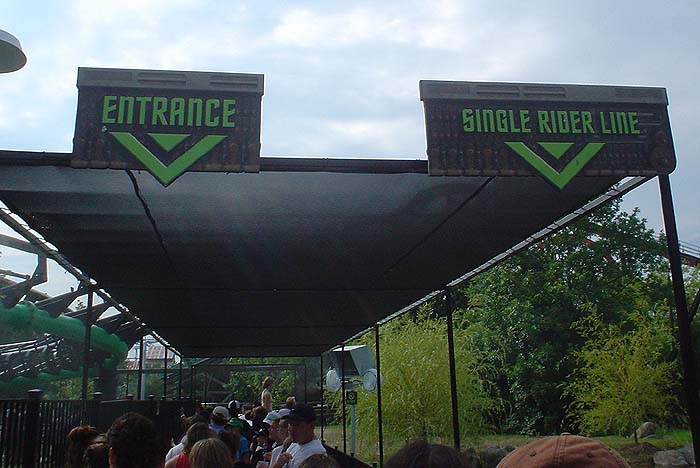 One added improvement was the single rider line!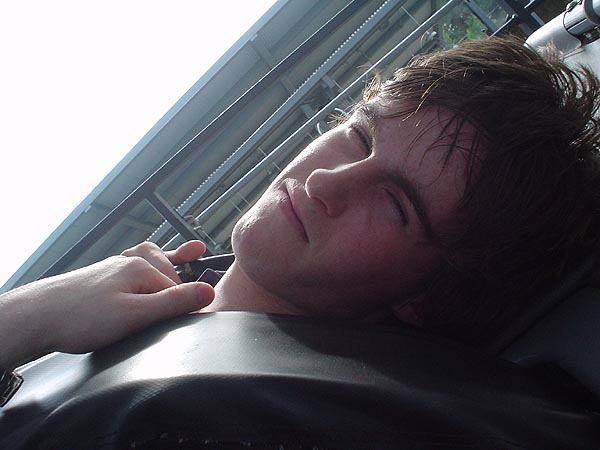 Mark looks...umm....thrilled?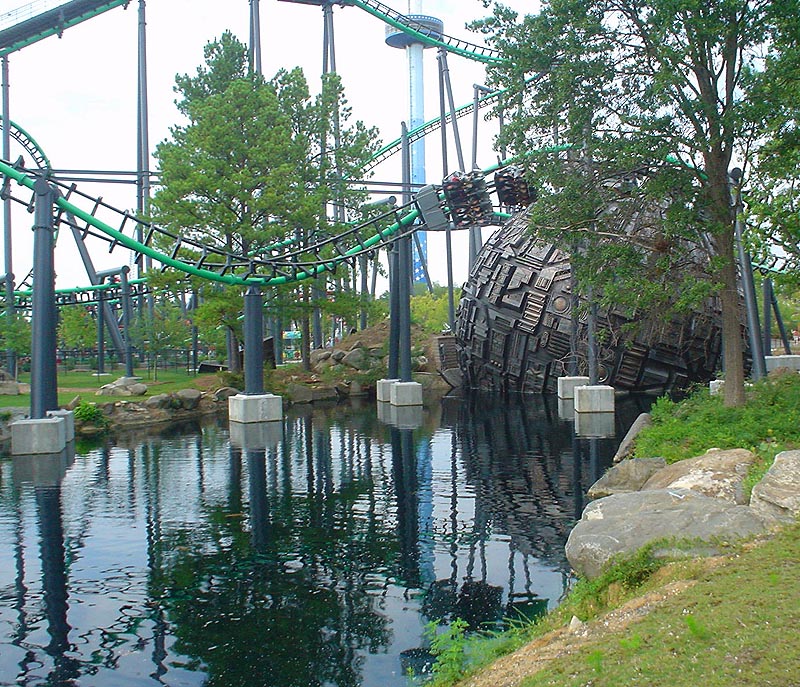 Look out! It's the giant um....Borg...sphere thing...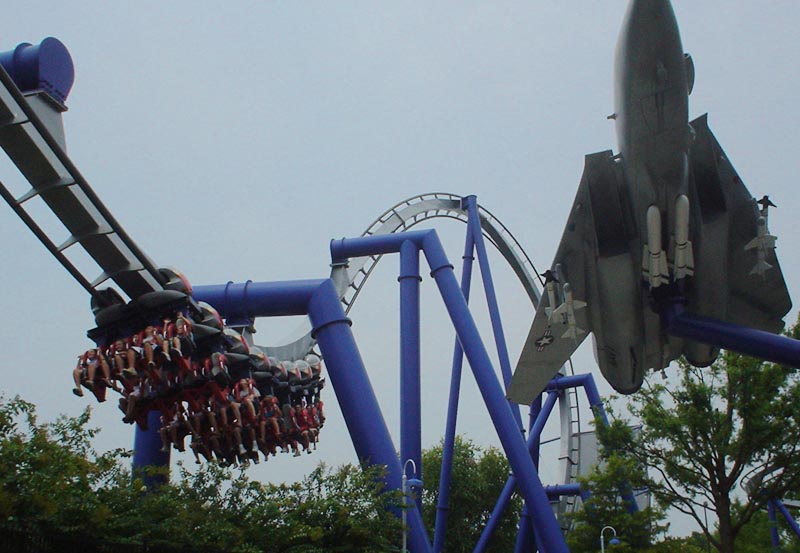 Next over to Top Gun, still one of the better B&M Inverted coasters.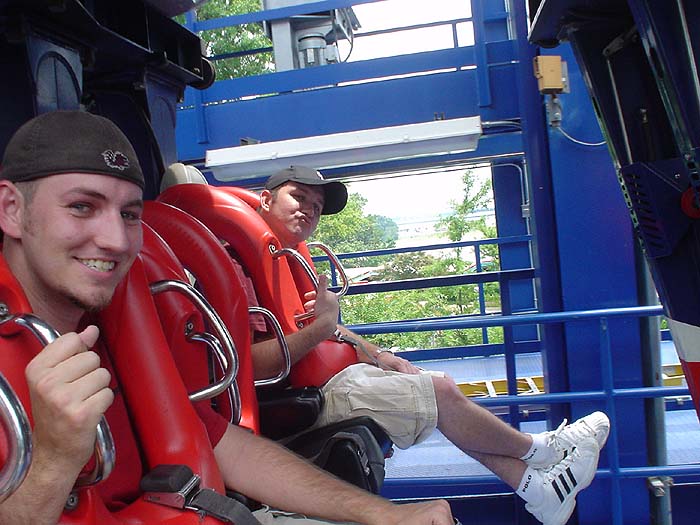 Tommy saiz: "Yo, wassup my beeotches!"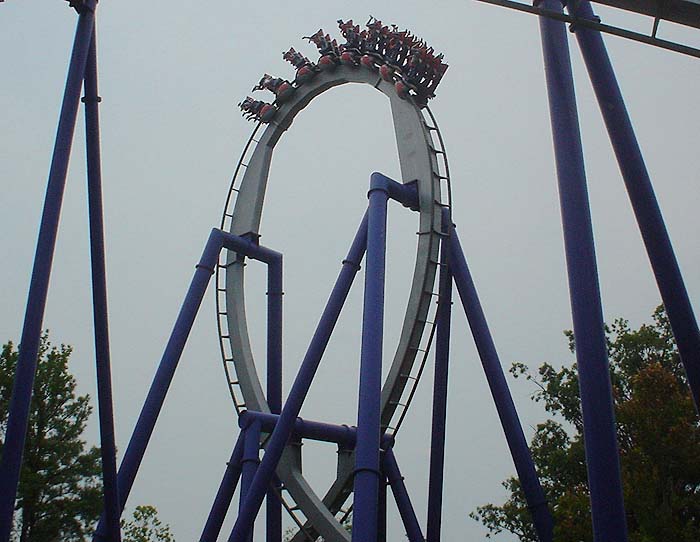 Vertical loop footage will make some southerners very happy!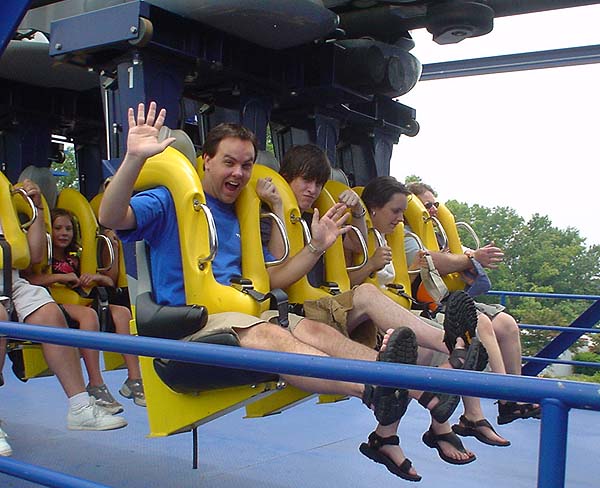 Max and Mark look way too happy!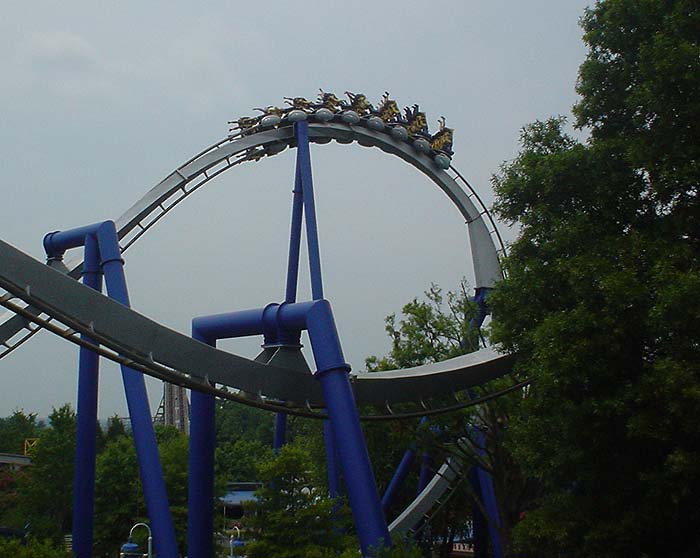 Carowinds is one of the nicer looking Paramount parks.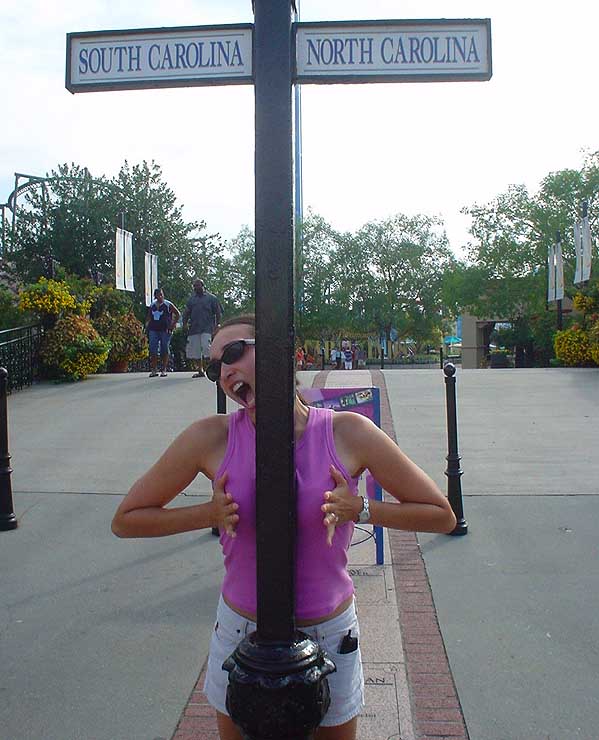 BEST PHOTO EVER!!!!
How many people can say they've had two boobs in two states at once? =)
Click HERE to see Page Two of "Paramount Carowinds" Photos