Lake Winnie
Rossville, GA
Official Website: http://www.lakewinnie.com/
The "Road to Dollywood" 2004 trip!
Paramount's Carowinds Dollywood Ober Gatlinburg & Pigeon Forge Lake Winnie Visionland Six Flags Over Georgia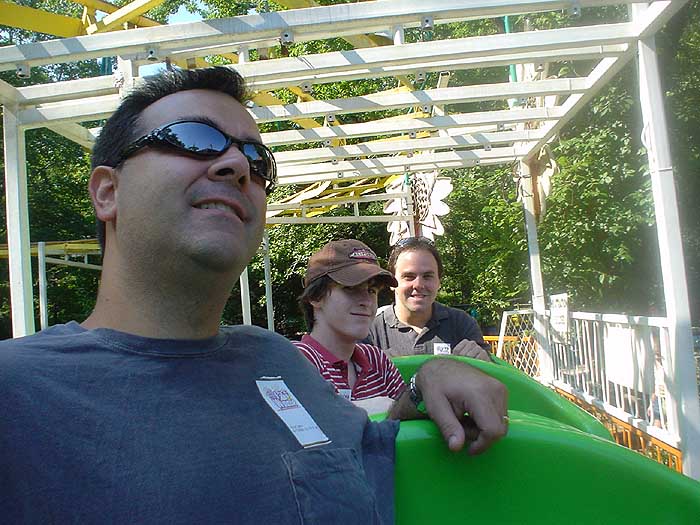 Yay! A new kiddie coaster credit for all of us!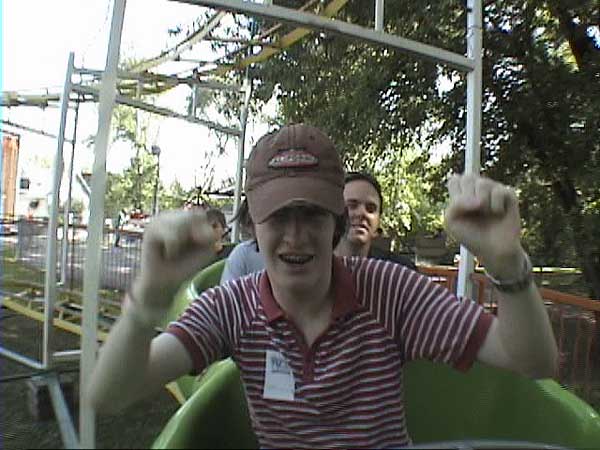 Mark's just happy that he was allowed in the park!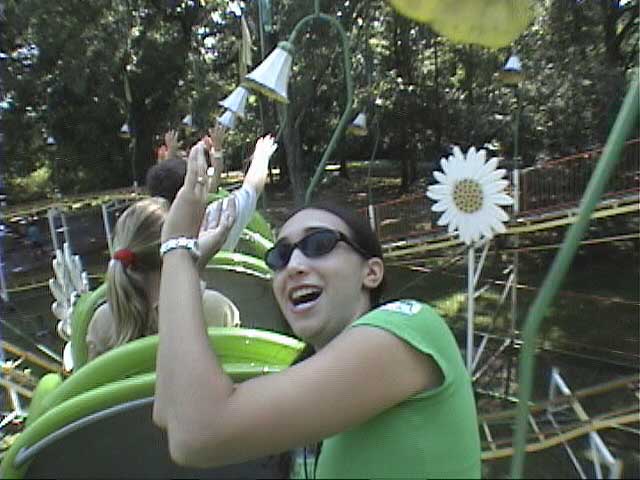 "Doin the wacky worm dance...doin the wacky worm dance..."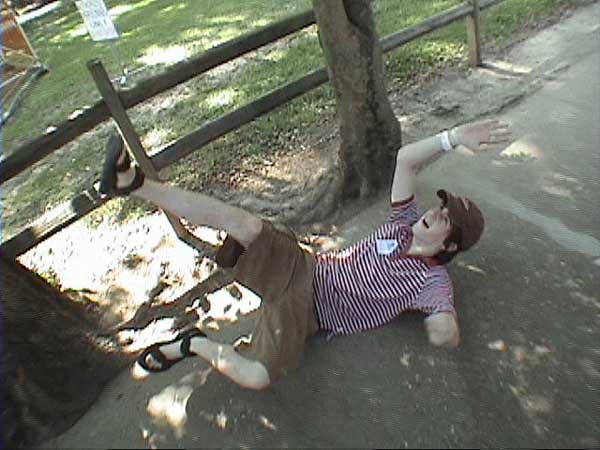 Mark does his "Elissa does a face-plant" impression.
(It also looks like he's also doing his "I have a stump for an arm impression!) =)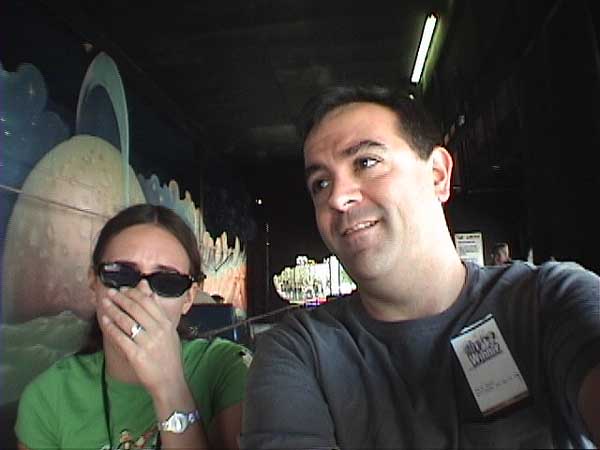 Time for a smelly old dark ride!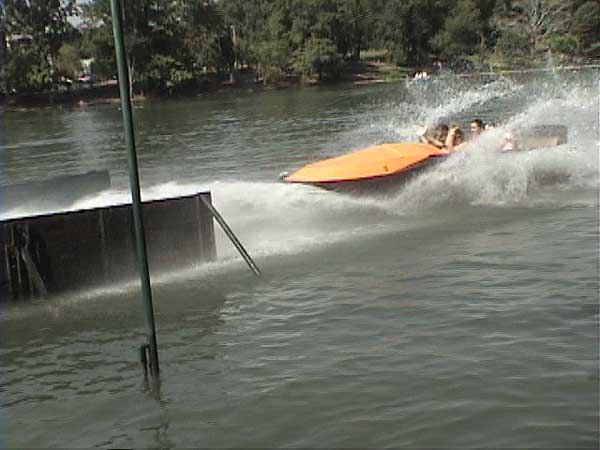 The "Boat Chute" is again one of those 'old school, only one left in the country' style of rides.
This old, strange ride is kind of like a modern day chute the chutes, but it dumps you right into the lake!!!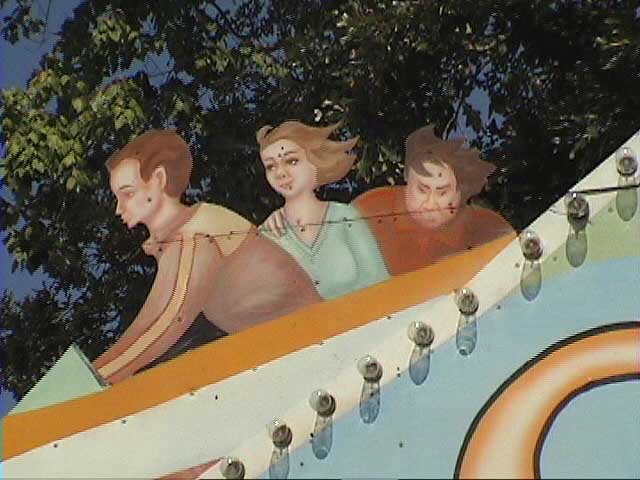 Let's see...we have "open mouth" guy in the front..."frumpy girl" in the middle...and
"big, dumb guy with a stupid face trying to grope the girl" at the end....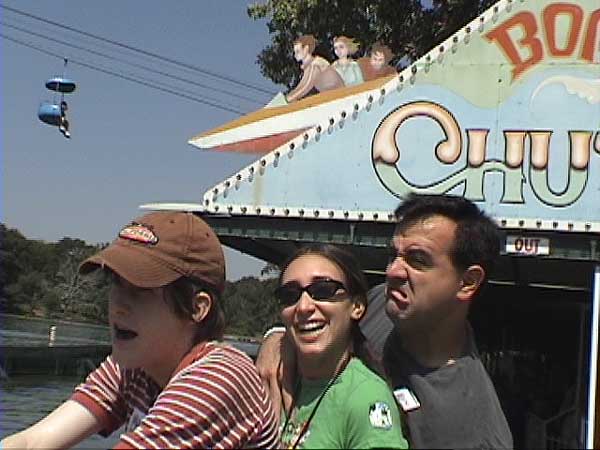 Hmmm......Where have we seen this before? =)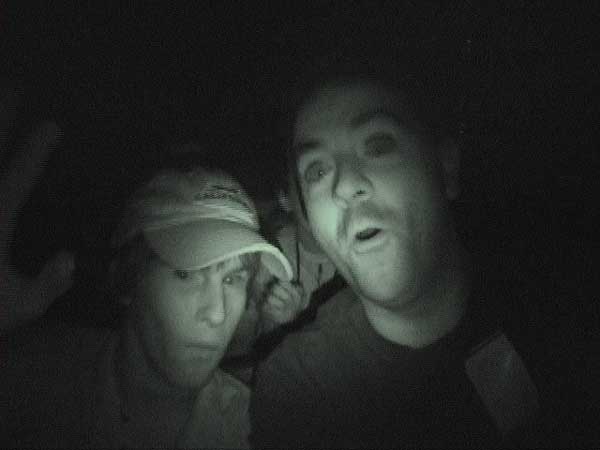 It gets REALLY dark in the long tunnel on the boat chute.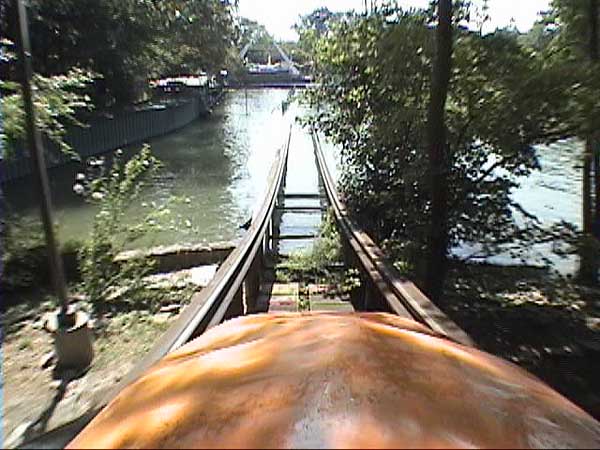 Then finally you enter what looks like "wooden coaster track" to splash down into the lake.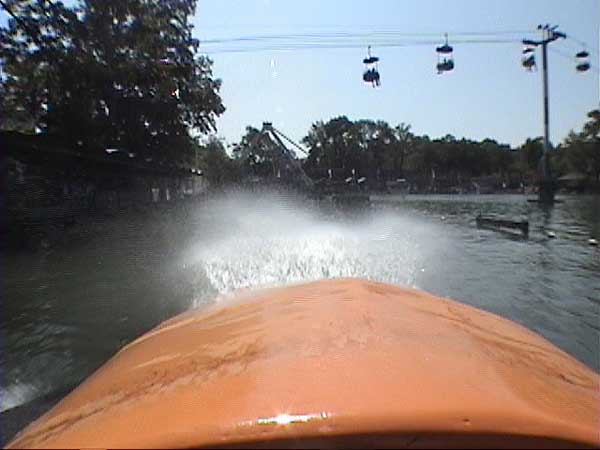 SKLOOSH! Some people count this as a credit, but we're not THAT pathetic! =)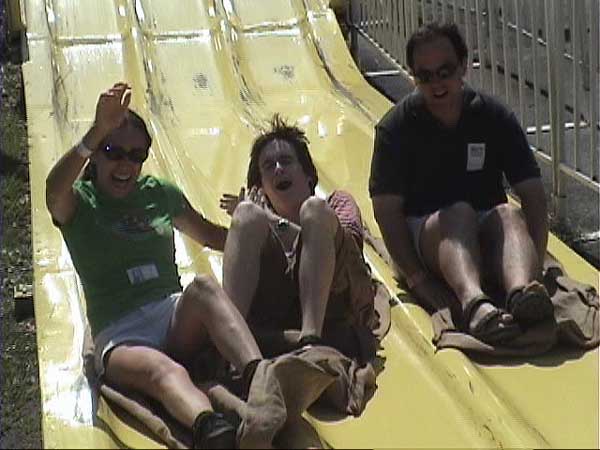 A few near-death moments on the happy fun slide!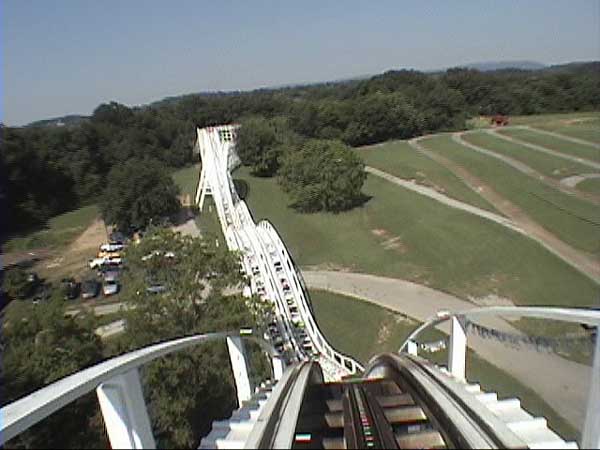 And one more photo of the Cannonball to wrap up this section....
Click HERE to see "Visionland" Photos