Hersheypark
Hershey, PA
Official Website: http://www.hersheypark.com
July 4th Weekend, 2004, PA Area Trip!

Wildwood Piers Knoebel's Dorney Park Dutch Wonderland William's Grove Hersheypark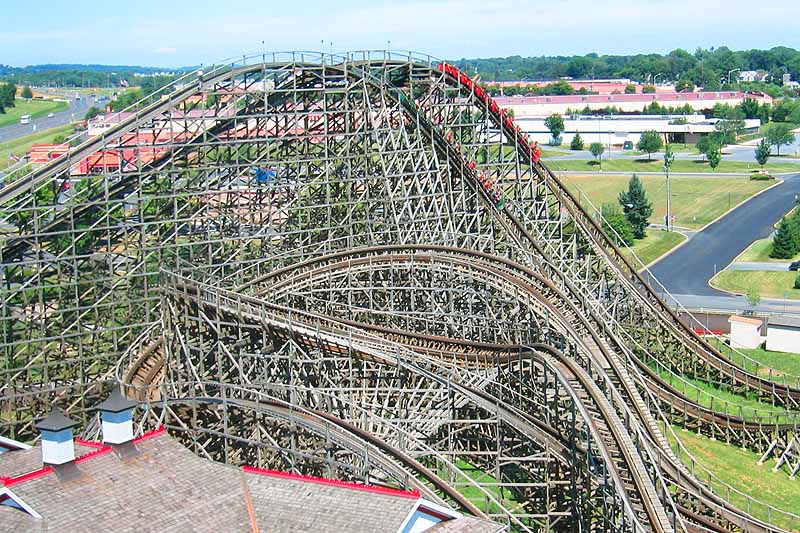 Next up! Lightning Racer! Elissa couldn't wait to ride this!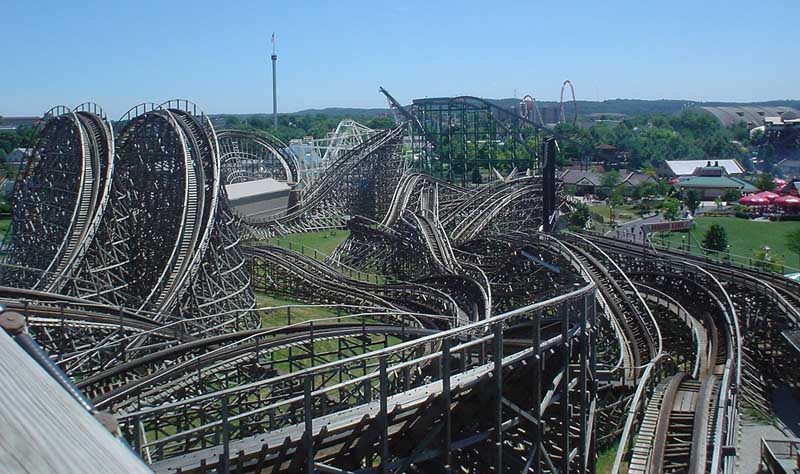 The ride is just one big mess of track!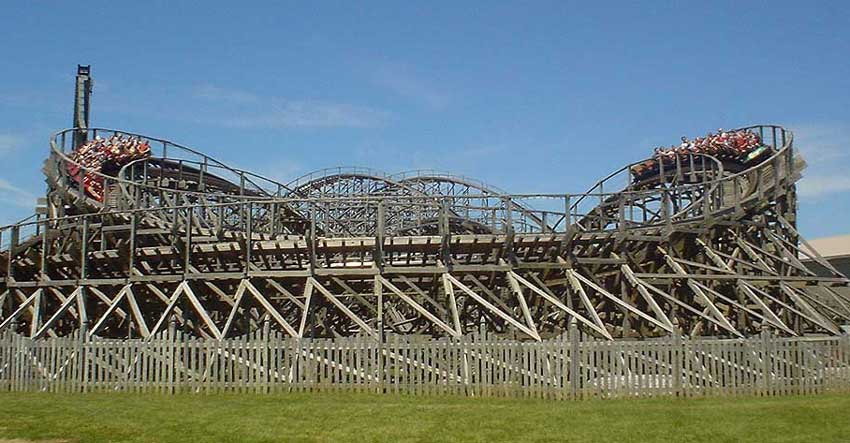 Lightning Racer not only races, but it duels! Whatever that means, we're actually not sure!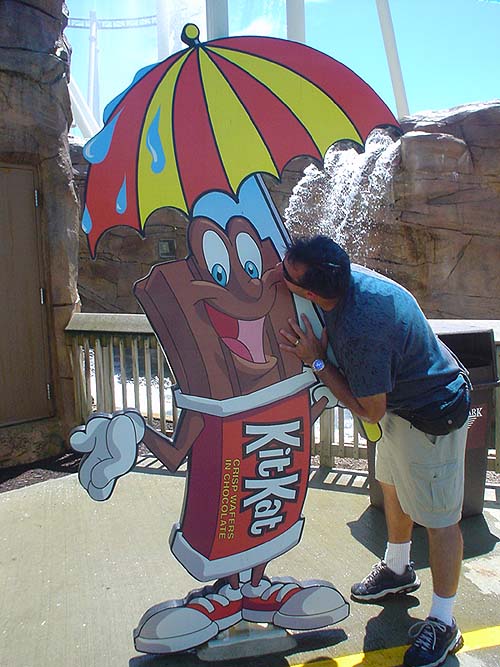 Robb! For the last time! It's NOT REAL!!! DO NOT EAT IT!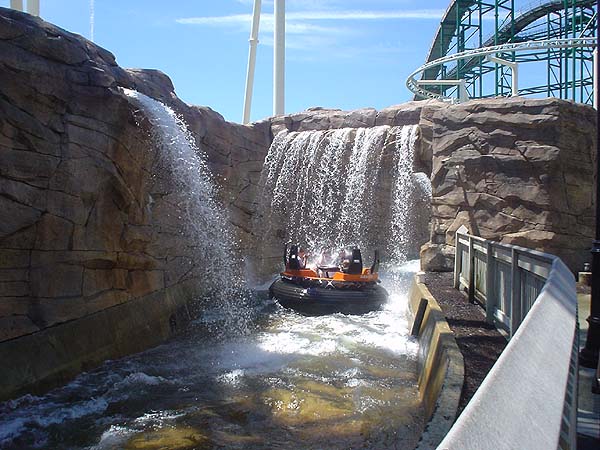 You do get just a *little* wet on Hershey's rapids ride!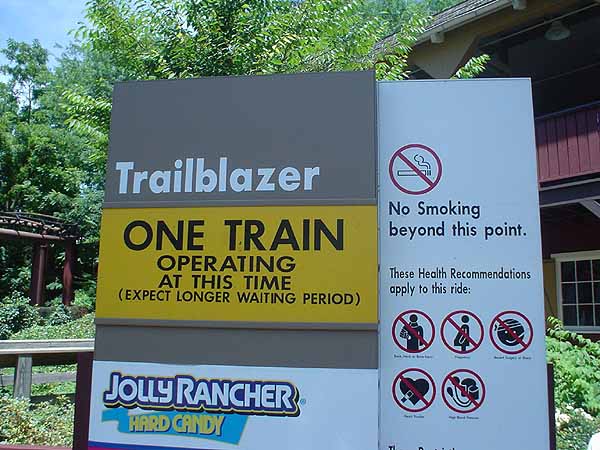 Trailblazer was operating one train. At least the park is nice enough to let you know in advance!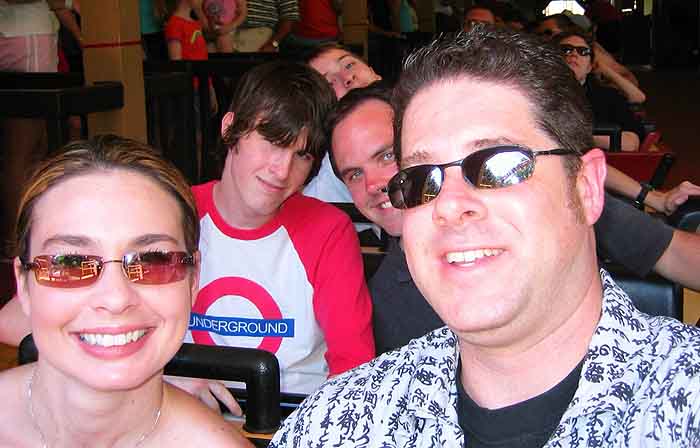 Here we are, getting our credit on Trailblazer!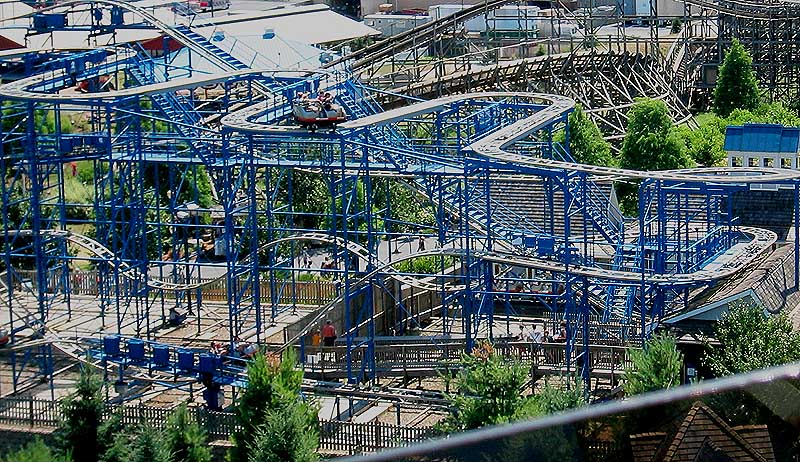 This is the Wild Mouse that for years operated with no brakes. It's braked now. But still fun!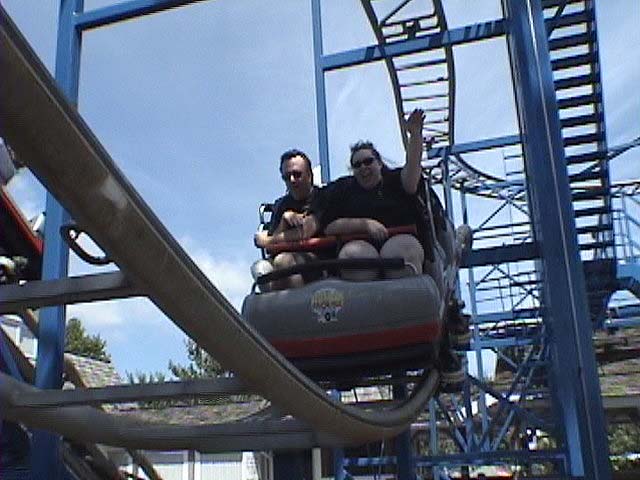 Dave and Mare at least think so!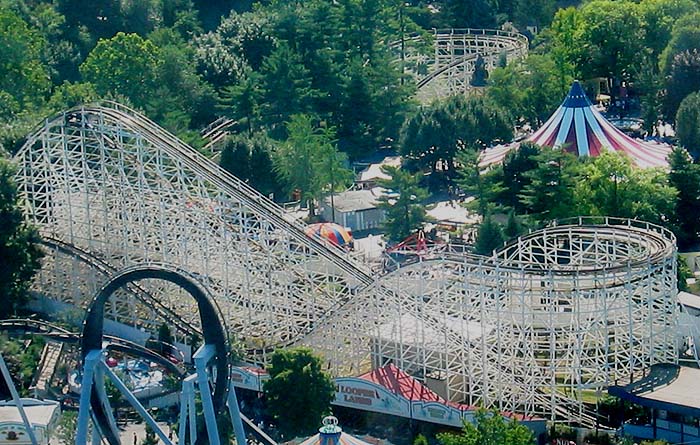 Now over to "Comet Hollow" There's the Comet!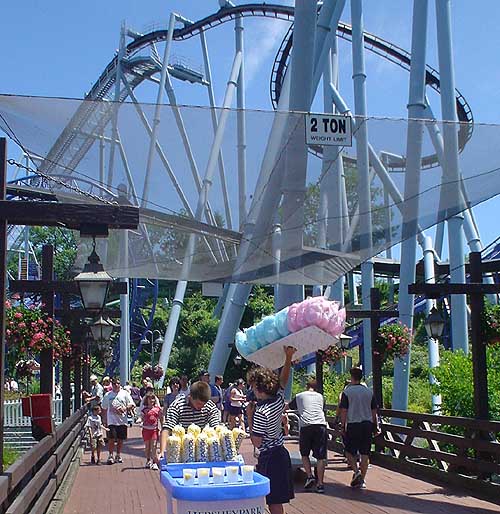 Many ACErs can't cross this bridge!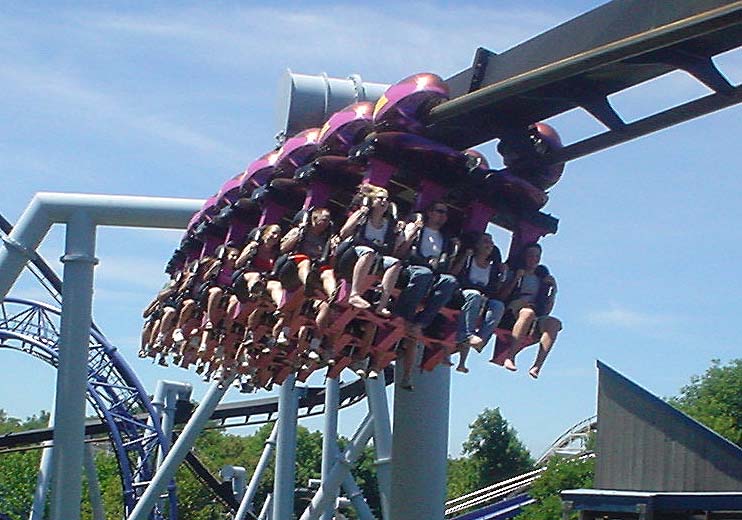 This is a picture of the Great Bear roller coaster. If you can think of a better caption, email it to Dan!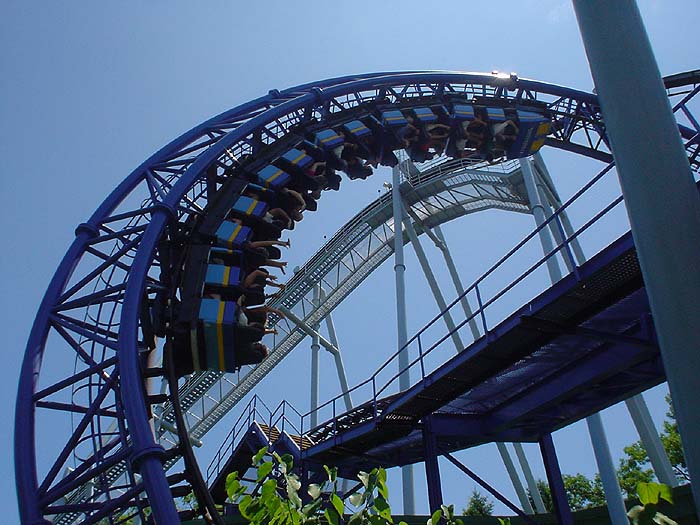 Elissa still thinks that "SooperDooperLooper" isn't that sooper because it's only got one loop!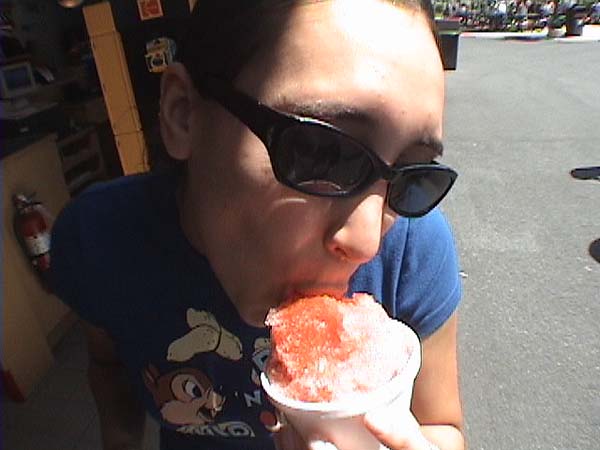 Elissa found another yummy snow come at Hershey!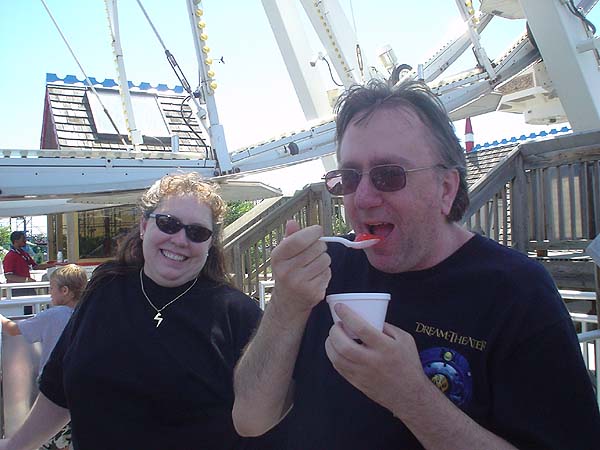 "Dave eat this....it's sugar free....I swear!" (pssst...Robb get the video camera and get ready to film him!)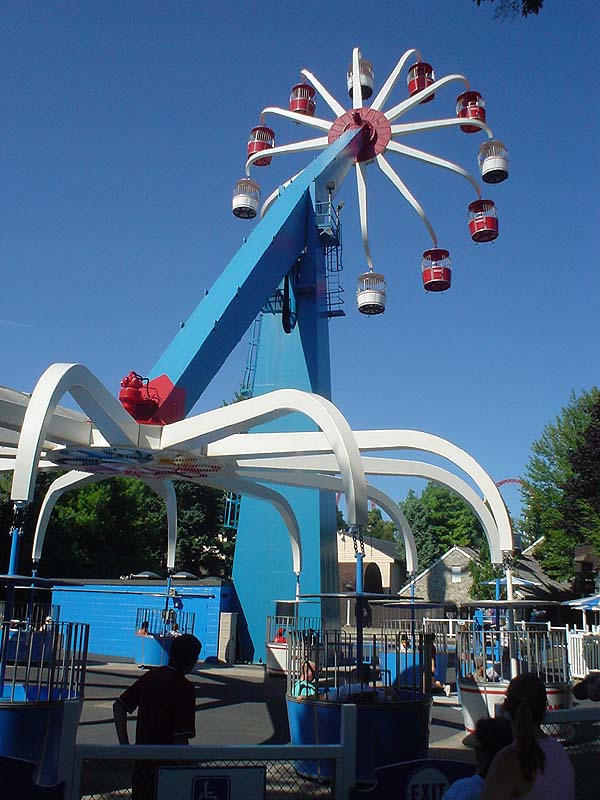 He keep hearing a rumor that Hershey is taking out their Sky Wheel. If that's the case, stare long and hard at this picture!

Max: "I really want this chick"
Craig: "I really want this guy"
Mark: "I hate people"
Elissa: "Can we go back to William's Grove?"
Click HERE to see Page Four of "Hersheypark Photos!"