Legoland California
Carlsbad, CA
Official Website: http://www.legoland.com
San Diego Trip 2004!

Sea World San Diego Del Mar Fair Belmont Park Legoland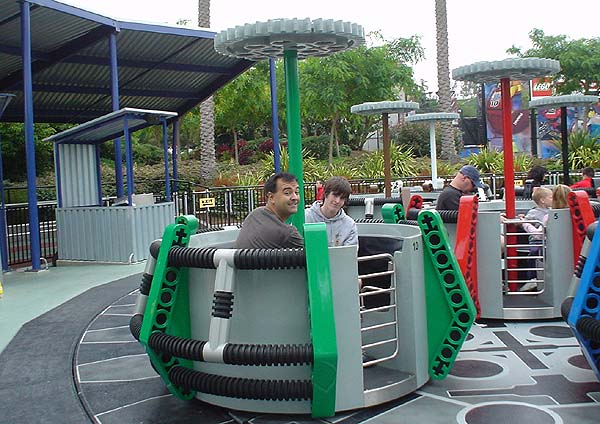 After Mark nearly passed out on the Garlic ride at Bonfante Gardens last week, we thought we'd try this Binonicle ride!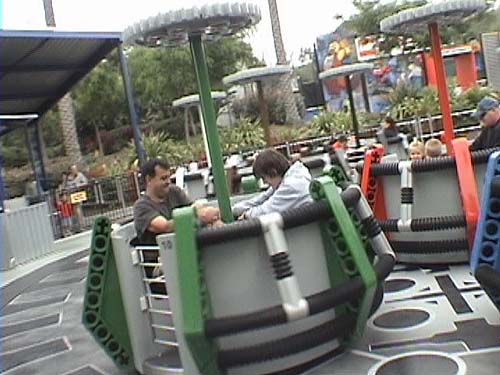 They go fast, but not "Quaker puking" fast!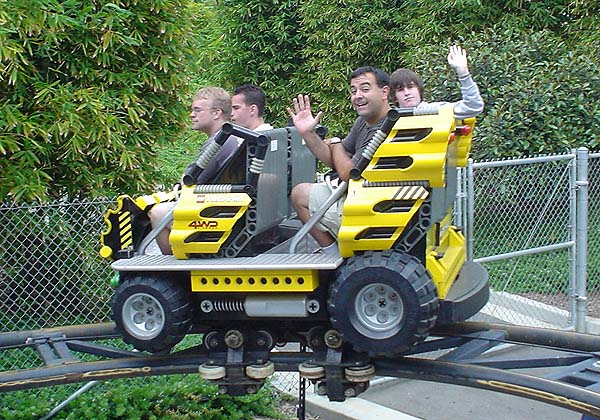 Here are four total losers on the Technic Test Track!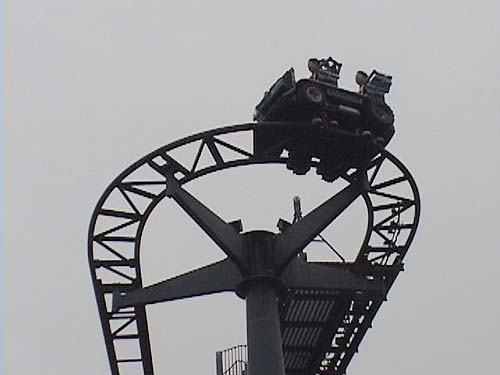 The ride is themed with cool little Lego cars.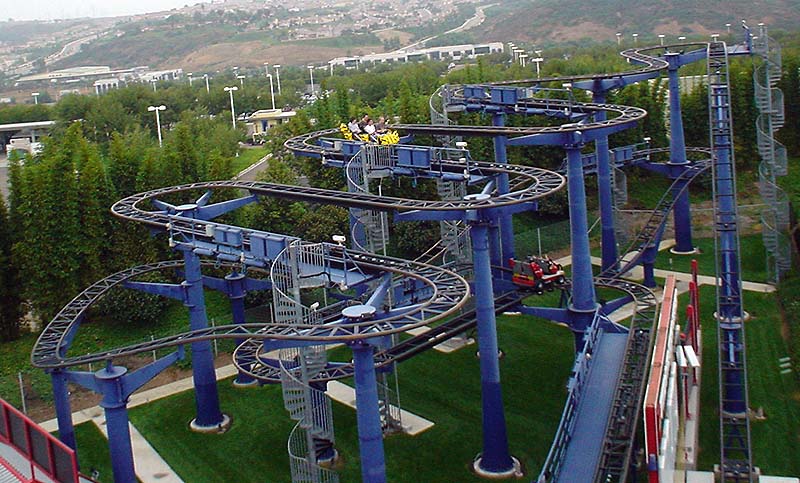 Technic Test Track is one of the best "Wild Mouse" roller coasters out there!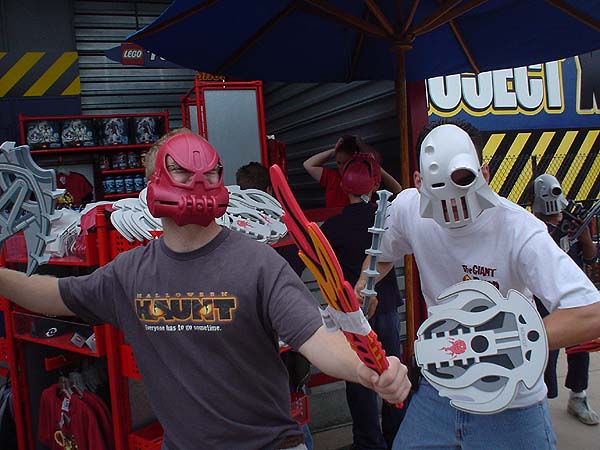 Ok, guys, Haunt hasn't quite started yet.....please put the scary toys down!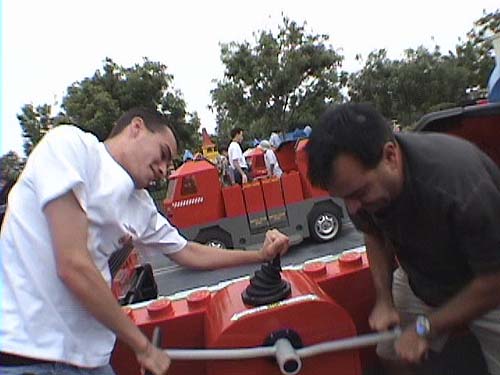 New for this year was the "Funtown Fire Academy"....
First, you get into your fire truck and the boys have to "pump their engine" in order to get to the fire.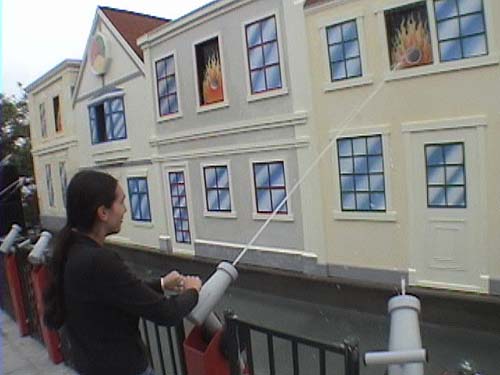 After you get to the fire, one person has to "use their hose" to put the fire out....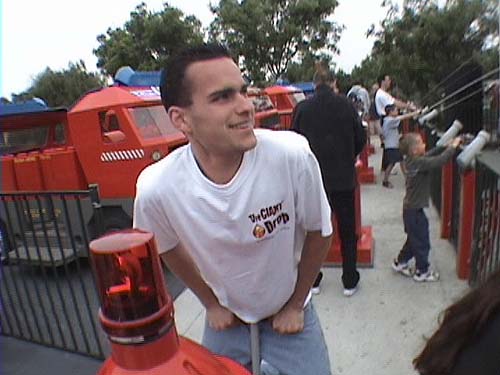 ....while the boys do more pumping!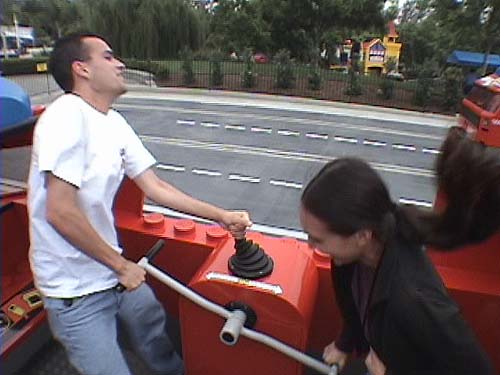 Now Elissa gets in on the pumping action with Dan for the "return to station" part of the ride!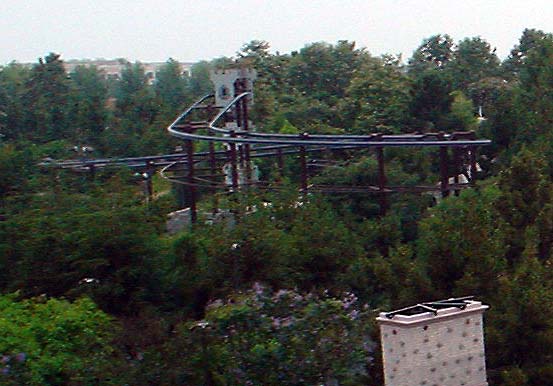 There lies Spellbreaker - closed - never to reopen again!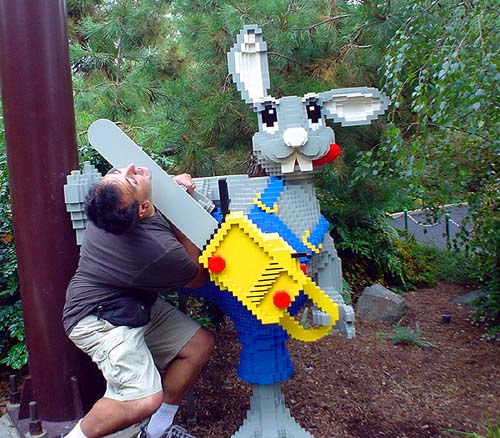 Apparently Legoland does have a good sense of humor as we found this 'chainsaw bunny' next to one of the rides supports!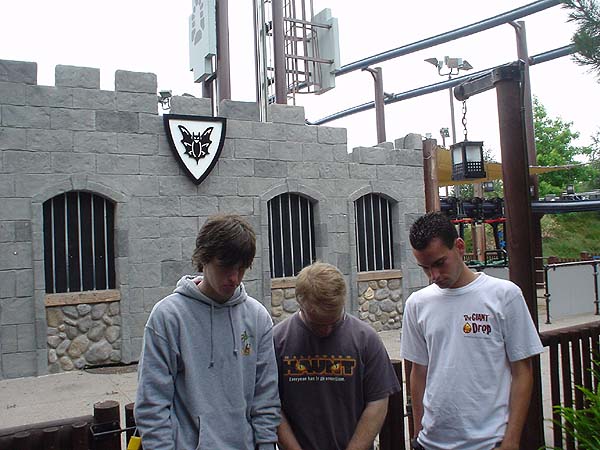 The boys hang their head in shame as it's a credit they'll never have. =(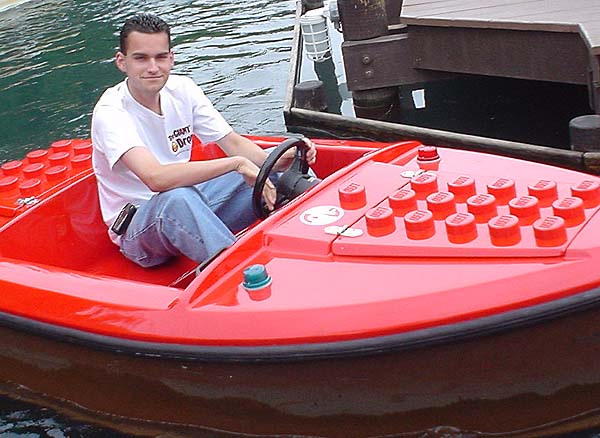 Hey chicks! I'm still cute, why haven't you sent me an email yet? =)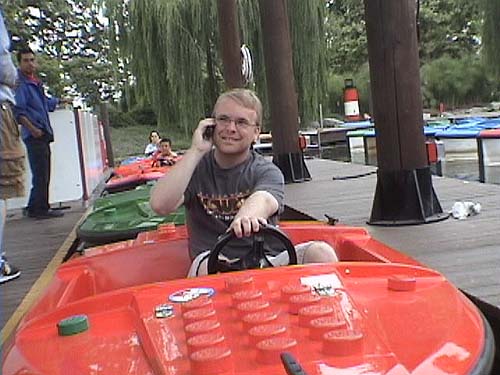 Joey drives his boat typical "Californian style."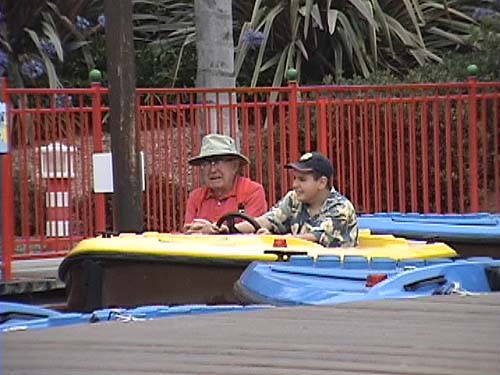 Here's the two losers that line jumped us...."Californian style!"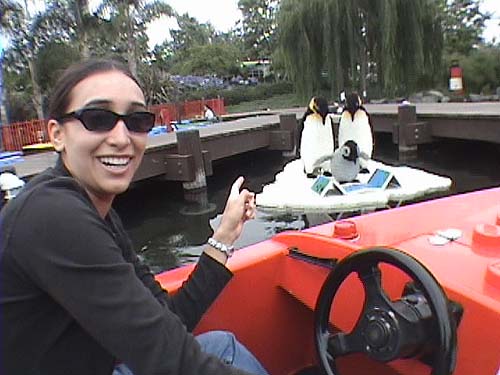 "Ahh, I like the penguins more than Robb!"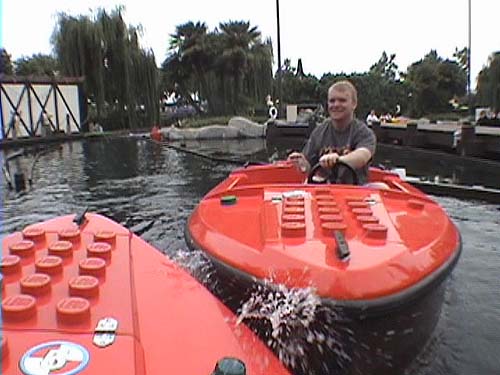 Mental note: Don't let jews drive a boat!!!!
Click HERE to see Page Three of "Legoland Photos"