Bonfante Gardens Family Theme Park
Gilroy, CA
Official Website: http://www.bonfantegardens.com
Bay Area California Trip 2004!

Six Flags Marine World Paramount's Great America Santa Cruz Beach Boardwalk Bonfante Gardens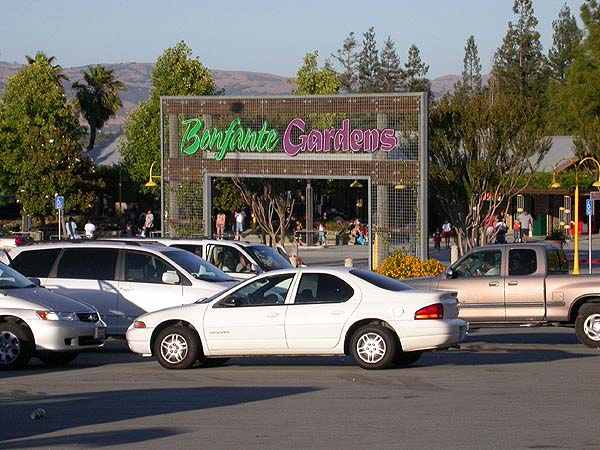 We made our way to Bonfante Gardens. A park we visited for the first time last year and really liked a lot!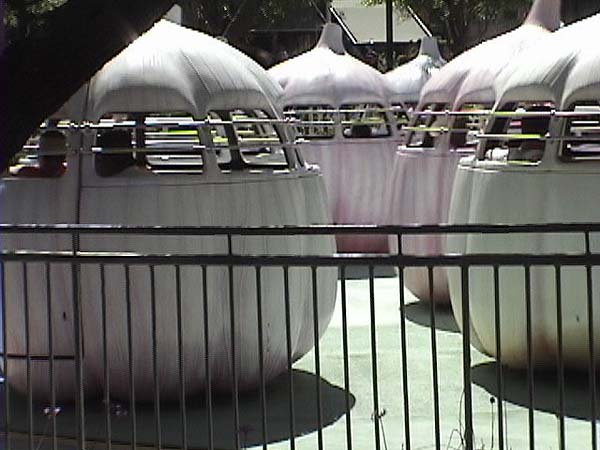 This year we decided we'd see about getting the Quaker REALLY sick on the garlic ride!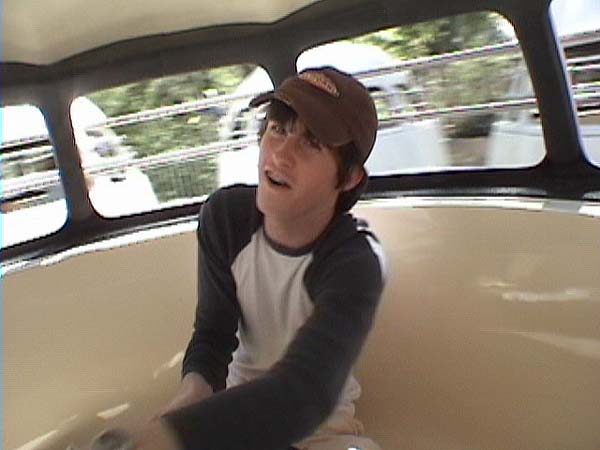 SUCCESS!!!!! =)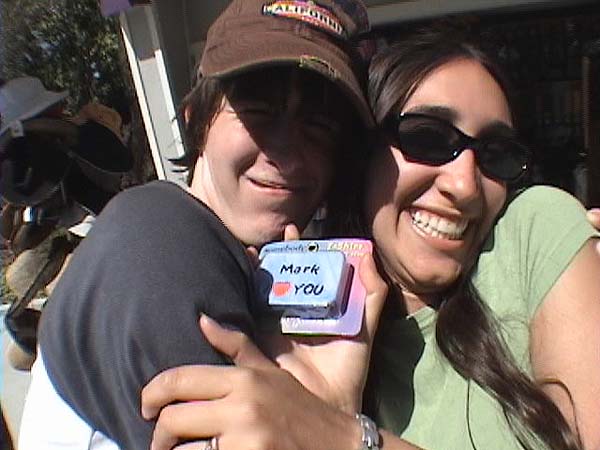 But we made it up to Mark by letting him touch Elissa!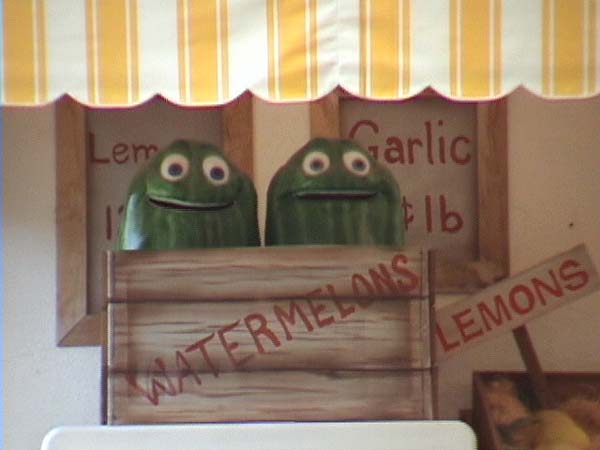 Any park with talking food is cool by me!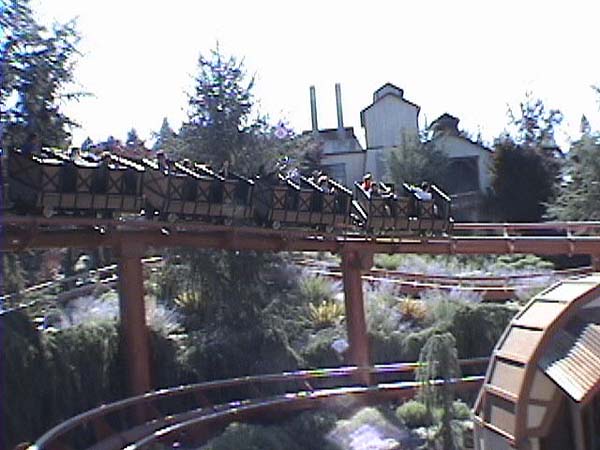 We rode Quicksilver Express a number of times, which I think is probably one of the best Morgan coasters.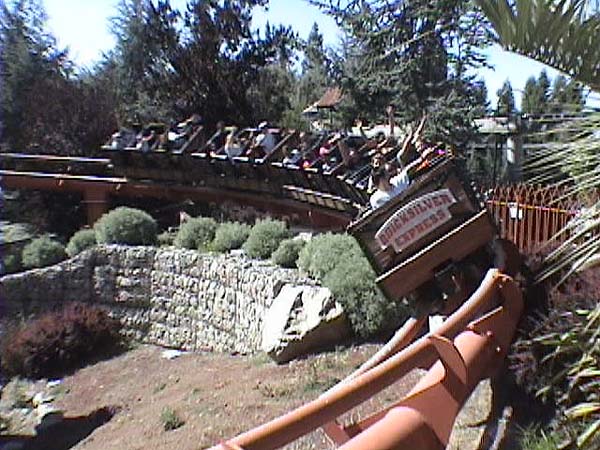 Here's another niftly little coaster shot.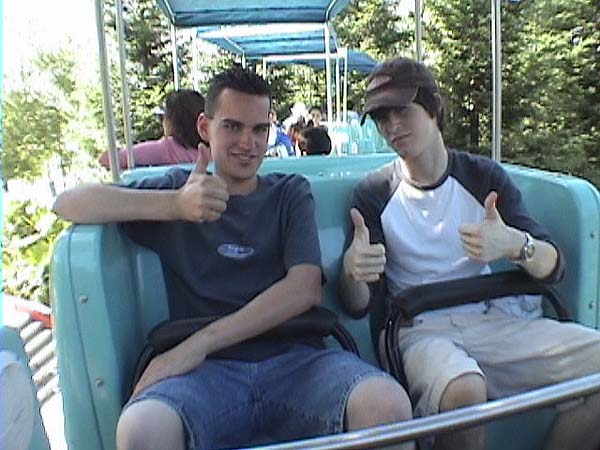 |
The "Lap Bar Monorail" was a huge hit with all of us!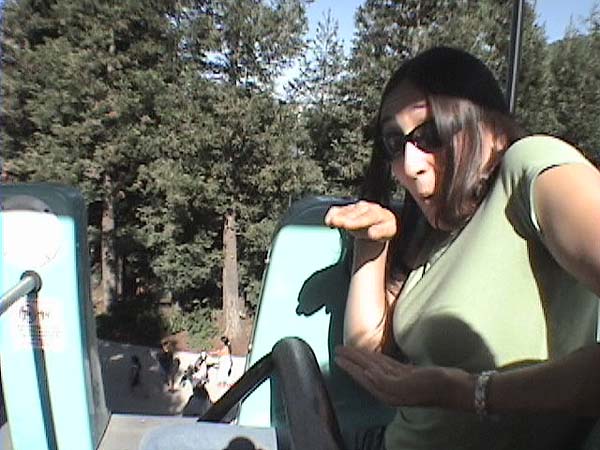 OOOH! Look at how much room Elissa has!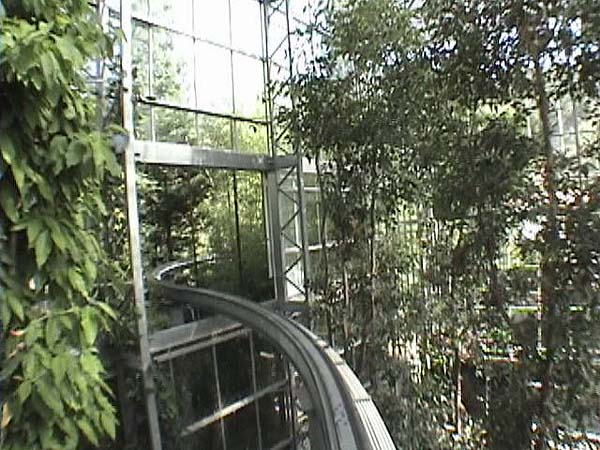 For all of you monorail enthusiasts, here's a couple of money shots for ya! ;)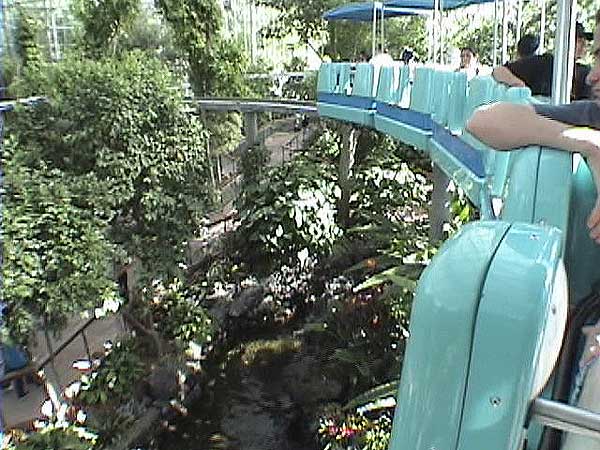 Look at all that vegetation!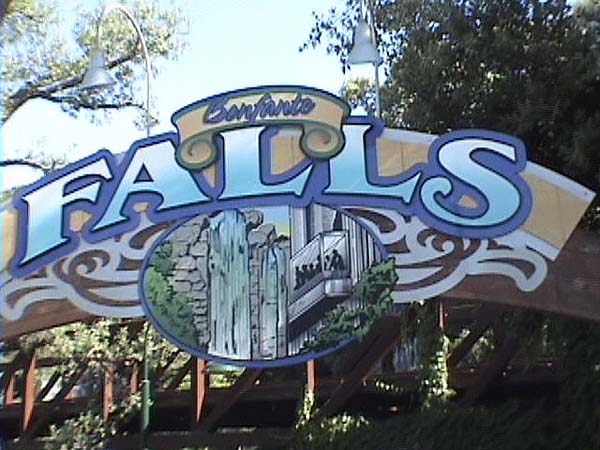 Ahh...the Bonfante Falls...what a nice relaxing part of the day....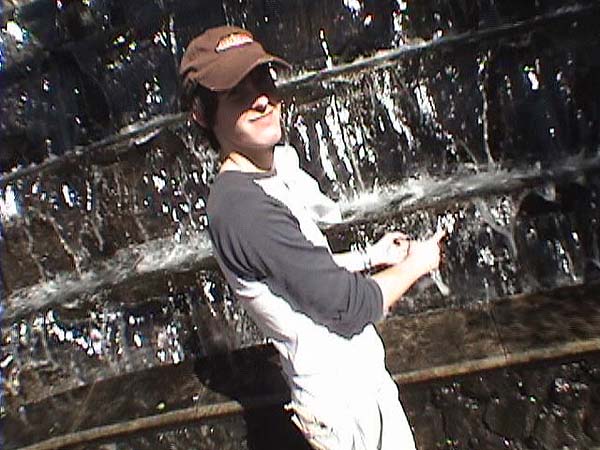 ......it starts out nice and somber as Mark points out...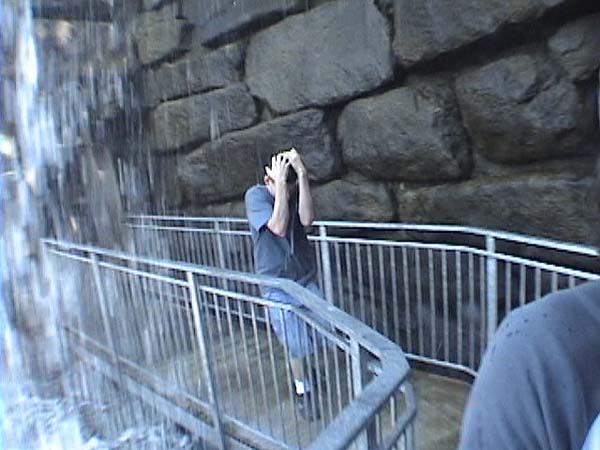 ...then suddenly we're trapped in a violent downpour of water!!!! RUN FOR YOUR LIVES!!!!!! AAAARRRRGGGHHH!!!!!
Click HERE to see Page Two of "Bonfante Gardens Photos"