Del Mar Fair (San Diego County Fair)
Del Mar, CA
Official Website: http://www.sdfair.com/
San Diego Trip 2004!

Sea World San Diego Del Mar Fair Belmont Park Legoland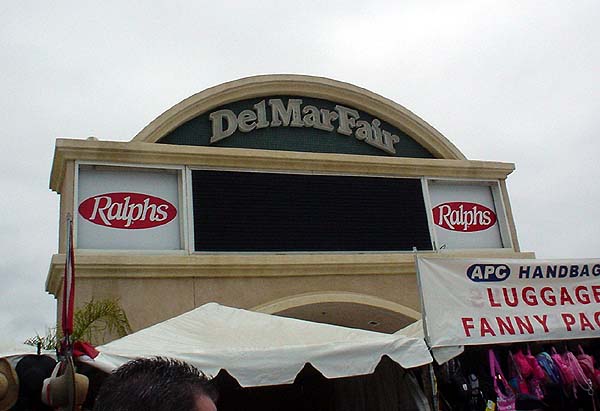 The fair was sponsored by Ralphs....and Dan was orgasmic about that!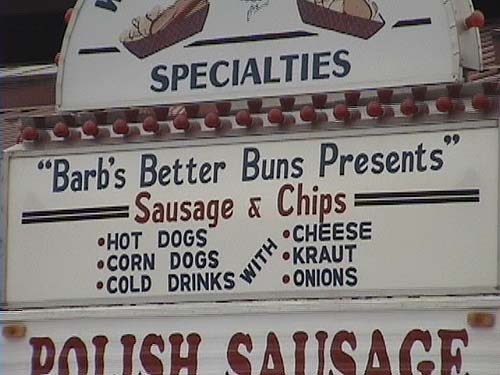 Dude, going to the fair is always entertaining...."Barb's Better Buns!" lol!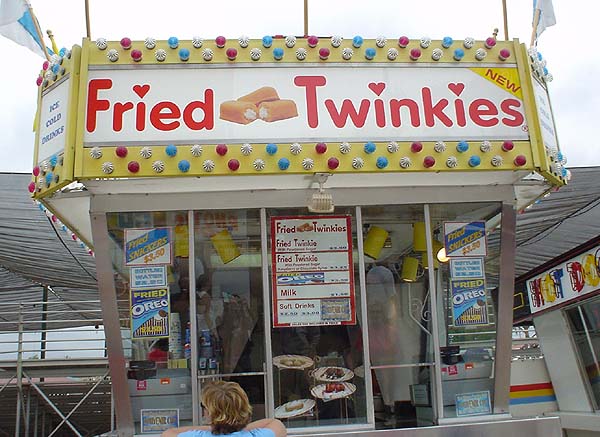 This year's hot random food item was the "Fried Twinkies" as if you NEEDED them to be fried!!!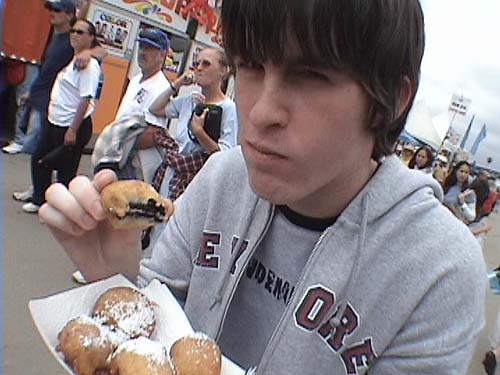 The Quaker went for his favorite, the fried oreos.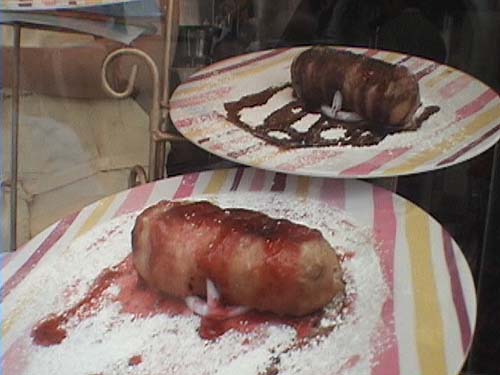 Is this a display of what they look like before or AFTER you eat them????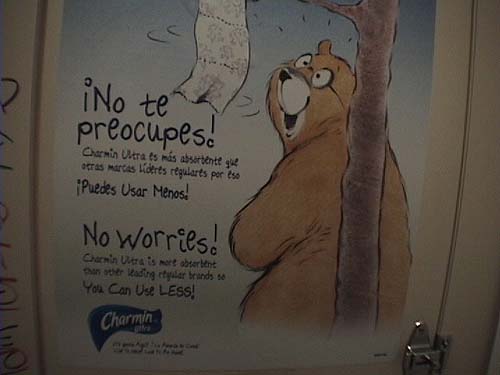 Speaking of after you eat them, the restrooms at the fair were sponsored by Charmin, and these bears were plastered
all over the stall walls watching you do you thing! I was like "Look, Mr. Bear, I just need to get rid of some Fried Twinkies - leave me alone!!!"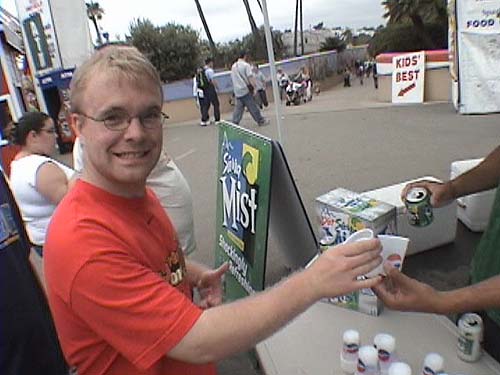 Joey was on the trip for the free stuff!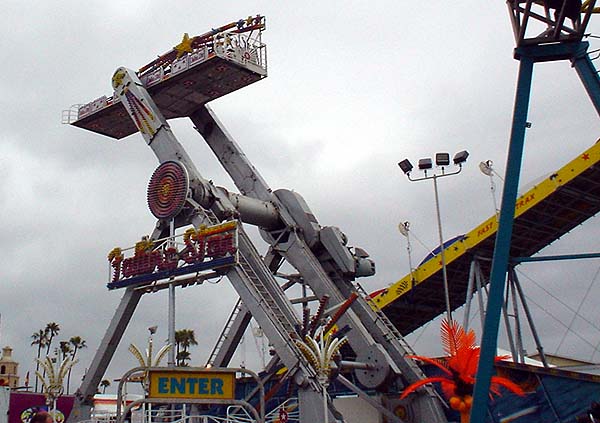 It certainly wouldn't be a fair without your standard midway rides!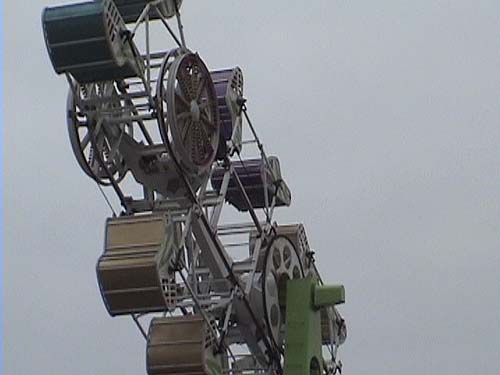 The Zipper is always a fair staple!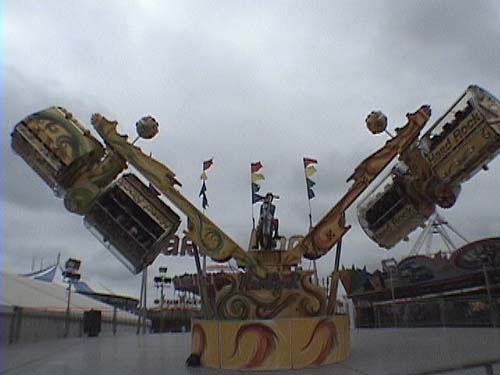 The Quaker, Dan and Joey wanted to try out the Hard Rock.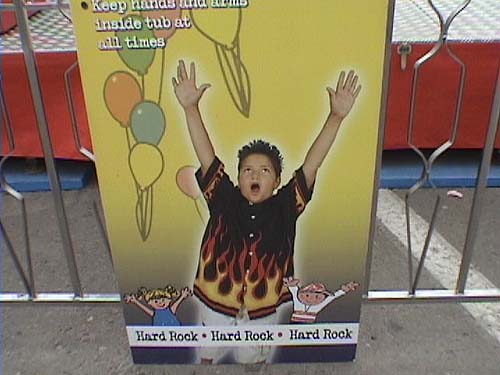 "In order to ride the Hard Rock, you must be a young screaming child set on fire!"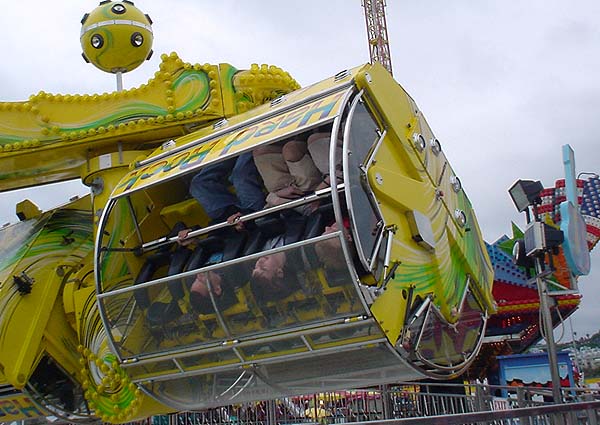 This is looking pretty nauseating!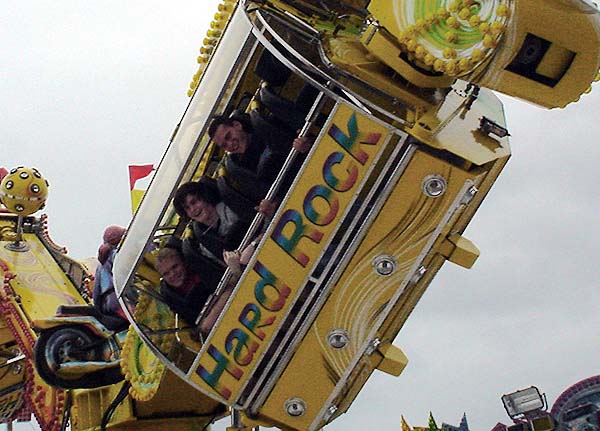 The boys are having fun, though....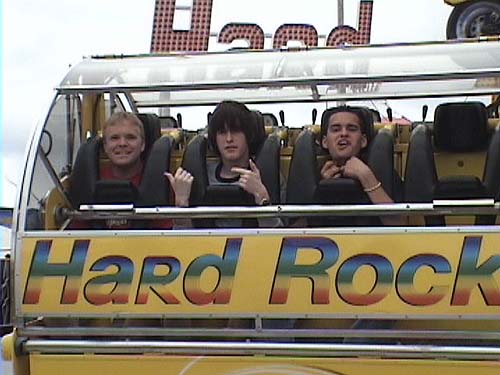 ....although Dan is nearly killed as his necklace (yes, necklace!) gets caught around the restraint!!!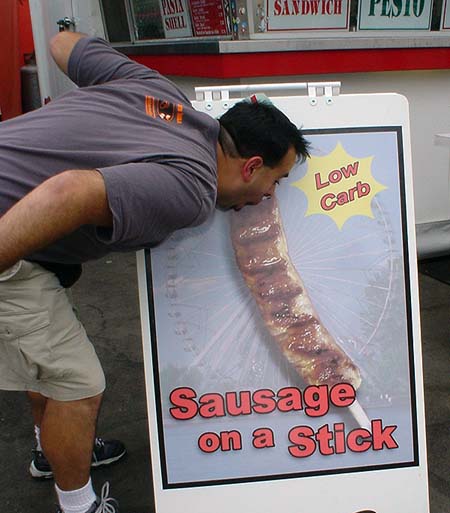 Umm....Robb demonstrates how to eat a sausage?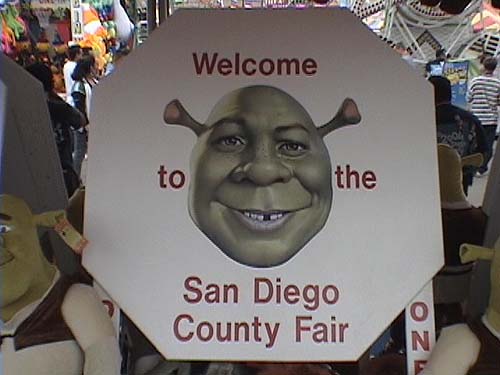 Next to Robb - this was the most disturbing thing we saw all day!
Click HERE to see Page Two of "Del Mar Fair Photos"