Belmont Park
San Diego, CA
Official Website: http://www.belmontpark.com
San Diego Trip 2004!

Sea World San Diego Del Mar Fair Belmont Park Legoland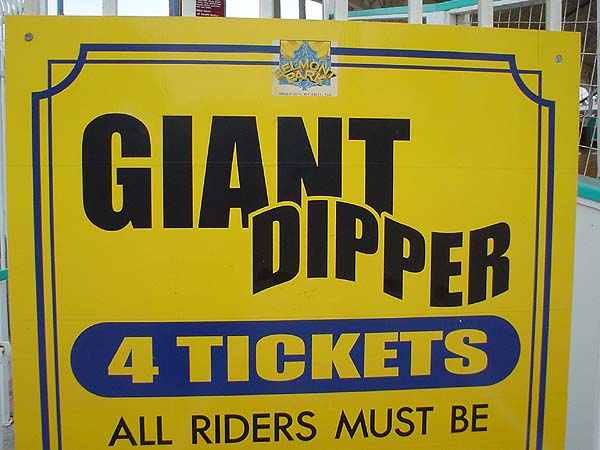 Next up was a quick credit run on the Giant Dipper!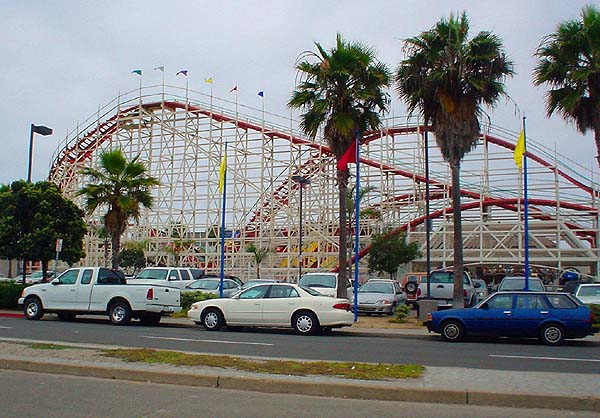 Many people think the Dipper sits right on the water, but it doesn't, it sits right on the street!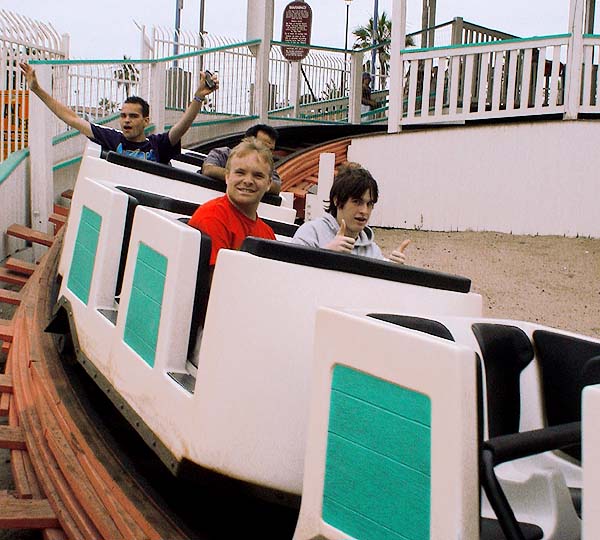 We had just been on the Santa Cruz Giant Dipper (which was GREAT!) the week before, so we were looking forward to this one.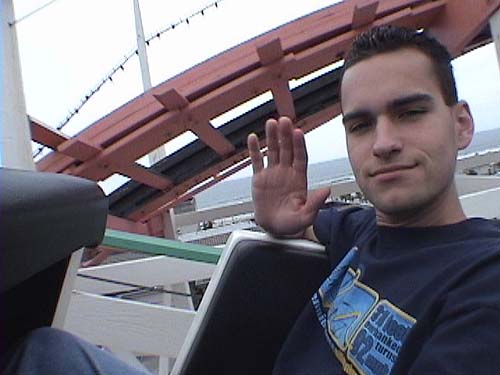 Hey, girls, my name is Dan, If you think I'm cute, please email me!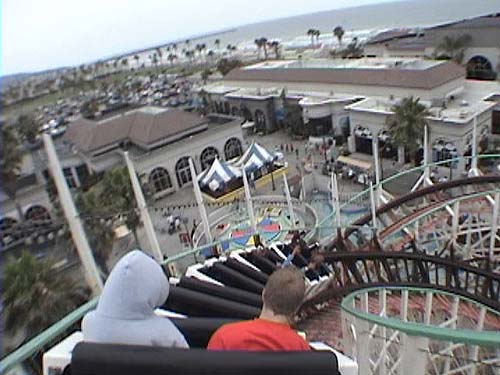 Make no mistake, while this Giant Dipper had a good first drop and looked well kept up, it was kind of a boring ride.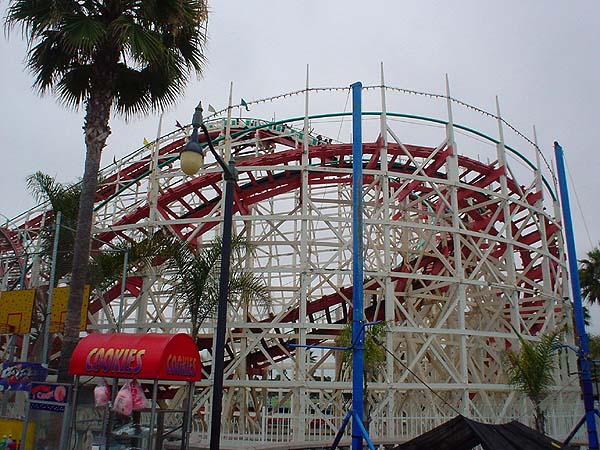 It has the really "classic look" to it, and I know a few years ago it was saved from demolition.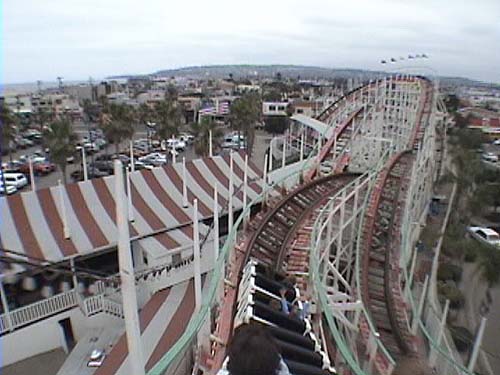 It's a fun ride, but not that exciting.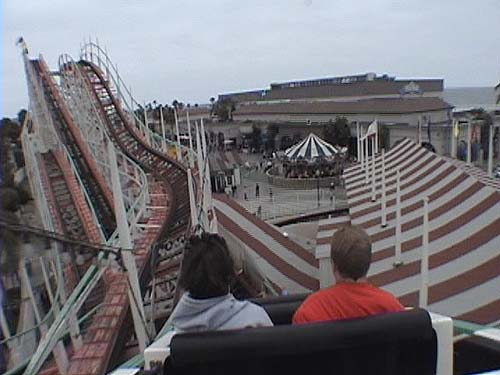 The Santa Cruz Giant Dipper was MUCH better!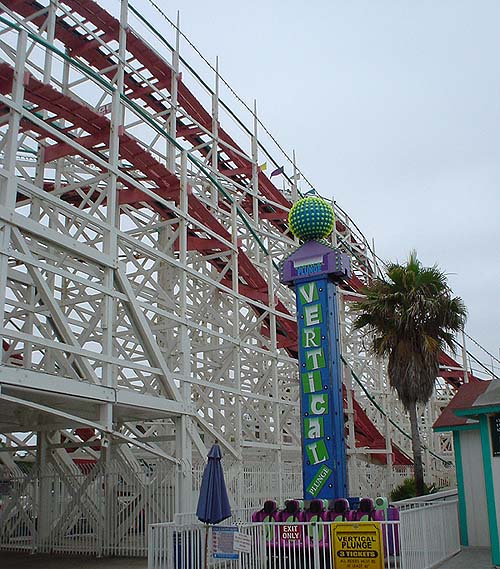 Belmont has added a few new rides over the last few years like this kiddie drop tower.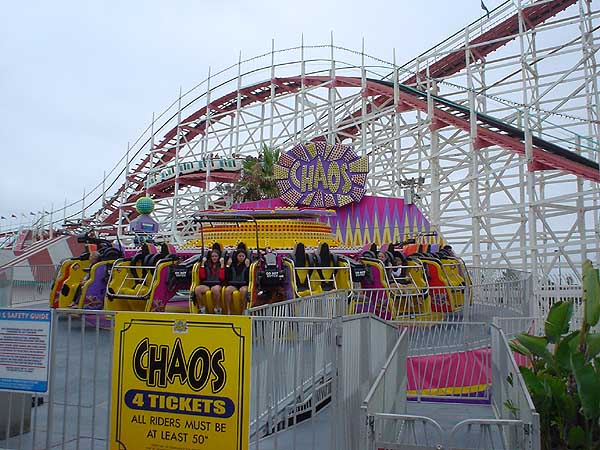 This year they also added a Chaos.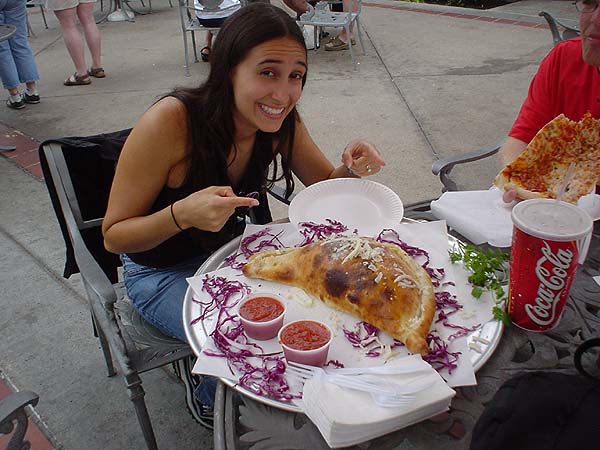 The highlight of our visit was the "Biggest Calzone EVER!!!!"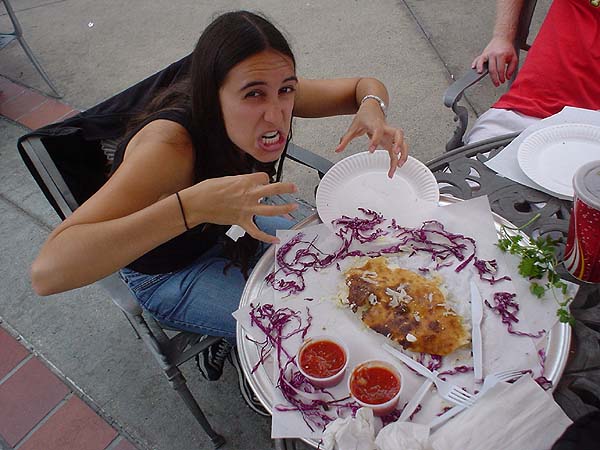 Within moments of Elissa attacking this beast, there wasn't much left!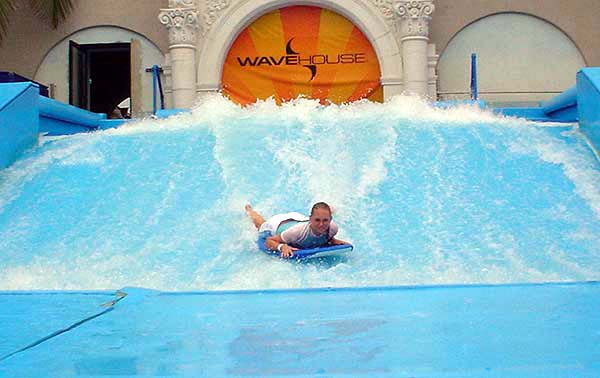 They also added the "Wave House" this year where you can practice your surfing.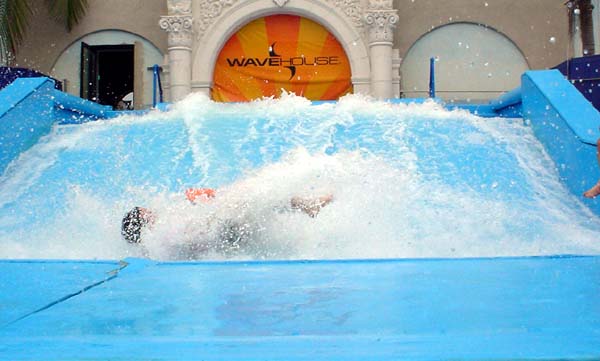 All the fatties kept crashing, though! lol!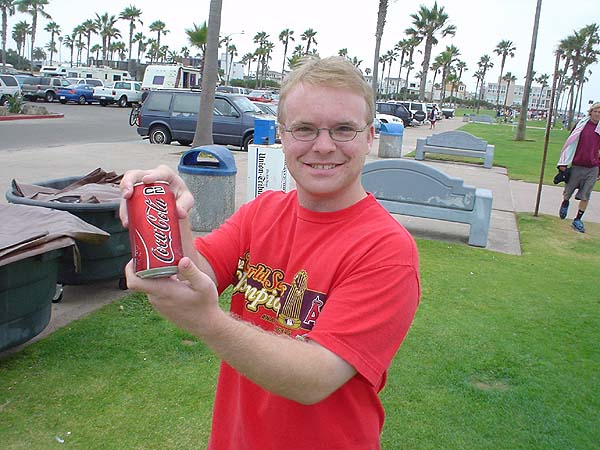 Ahh, the jew finds some free samples of C2!
Click HERE to see "Legoland Photos"