Sea World Adventure Park
San Diego, CA
Official Website: http://www.seaworld.com/sw_index.aspx
San Diego Trip 2004!

Sea World San Diego Del Mar Fair Belmont Park Legoland
With the "Quaker" still being in town, we decided to take a trip down to the San Diego parks the weekend after we did our
Bay Area Trip. Since the county fair was going on, that was all the more incentive to make the trip!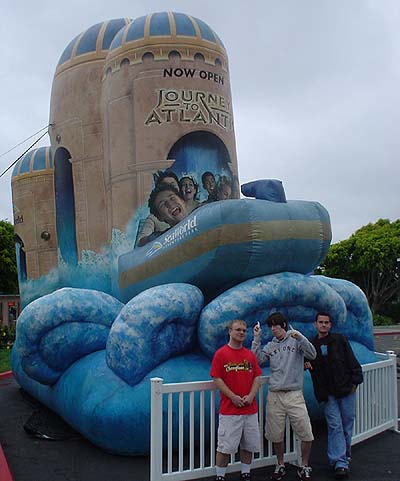 Our first stop was Sea World! I hadn't been here since I was about 10 years old, and they had just opened a new ride!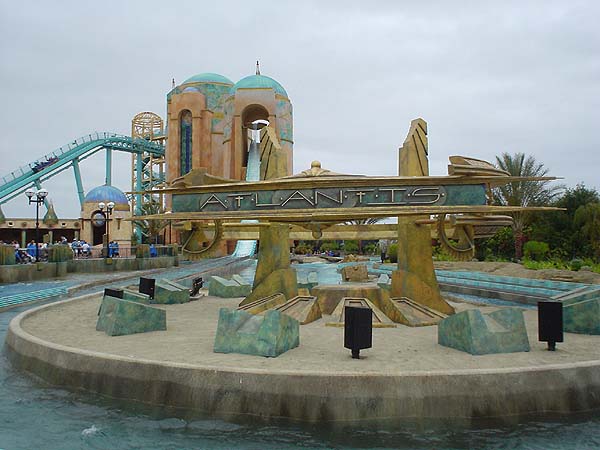 Journey to Atlantis had just opened, and we were excited to ride since we'd been on the Florida version and liked that one a lot!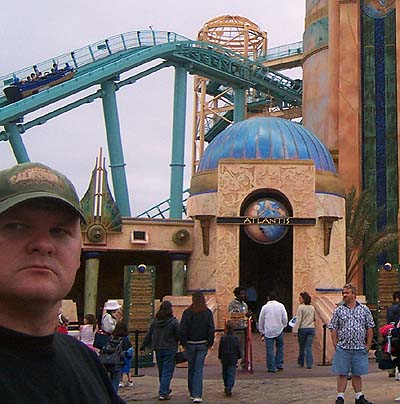 Gregg is bummed because it's not a 'credit' =)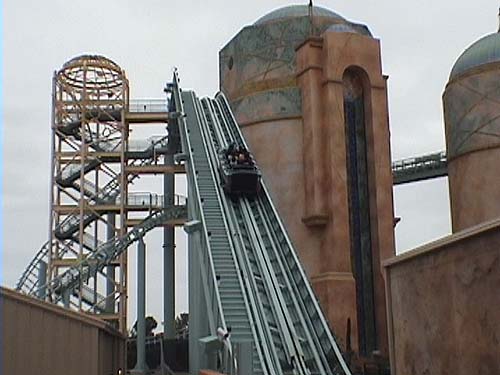 While the California version was a lot of fun, it lacks the themed areas that the Florida version has.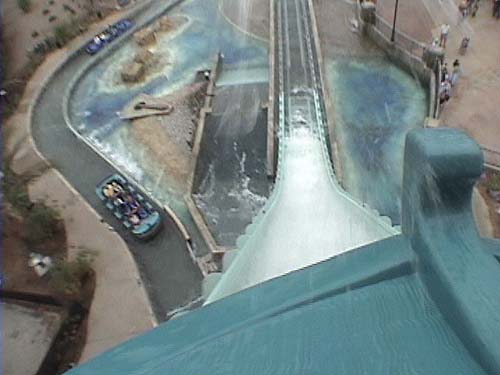 The first drop is very good!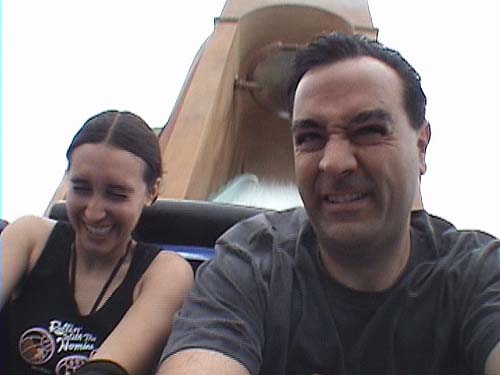 We both had on our hamster faces!

This is the vertical lift elevator shaft - probably the coolest part of the entire ride!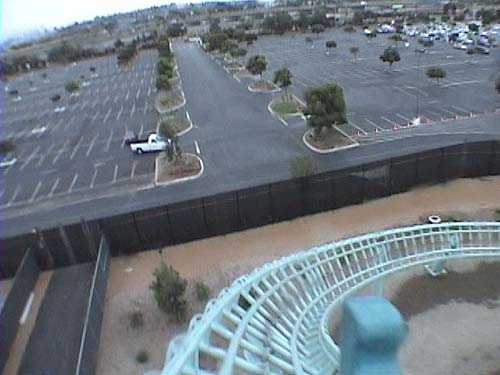 Here is one of the coaster-like sections of the ride. It has typical "California Park" theming! =)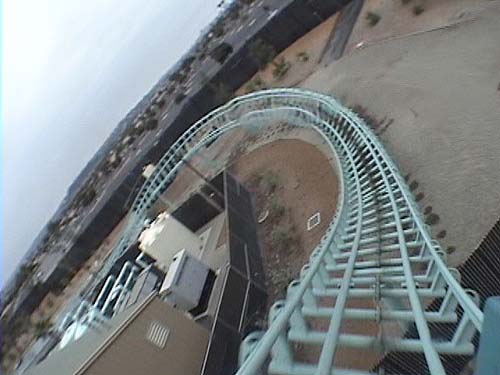 The last turn before you head into the splashdown!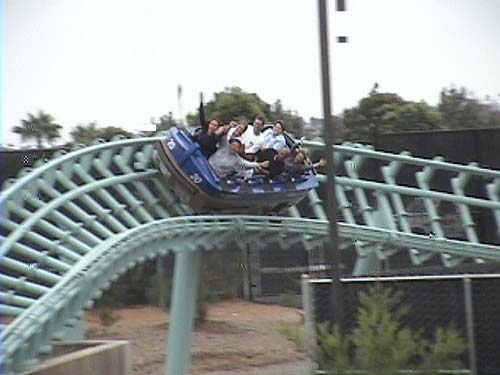 A boat of happy riders....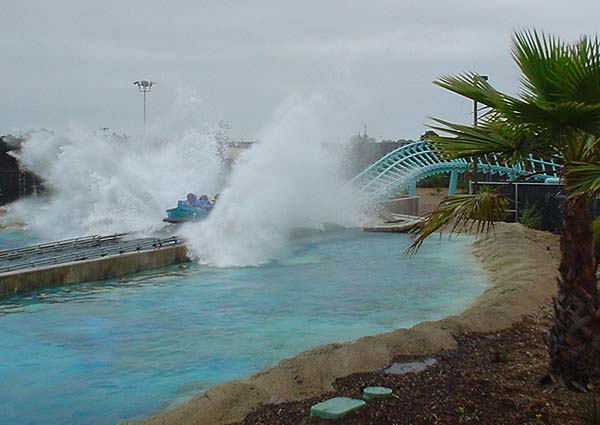 ...quickly becomes a boat of wet riders!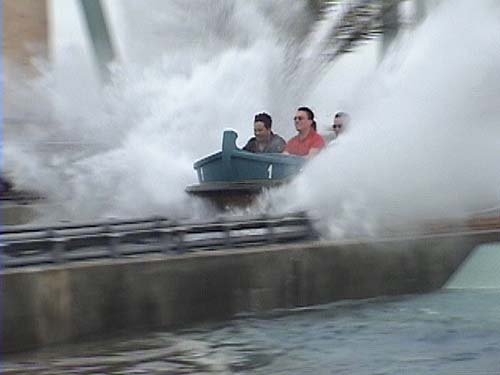 Let's have a closer look at that.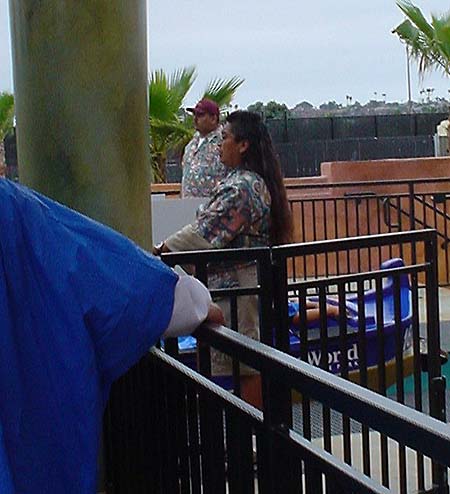 The most amazing thing at the park was seeing the person with the "worlds largest mullet!"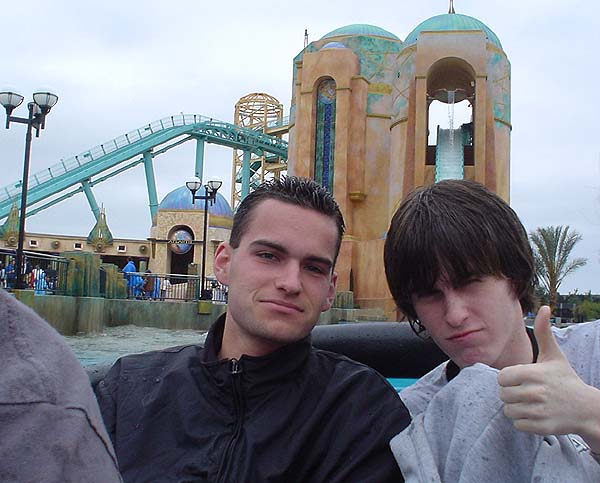 Despite the lack of theming, the boys still give the ride a thumbs up!
Click HERE to see Page Two of "Sea World San Diego Photos"