Del Mar Fair (San Diego County Fair)
Del Mar, CA
Official Website: http://www.sdfair.com/
San Diego Trip 2004!

Sea World San Diego Del Mar Fair Belmont Park Legoland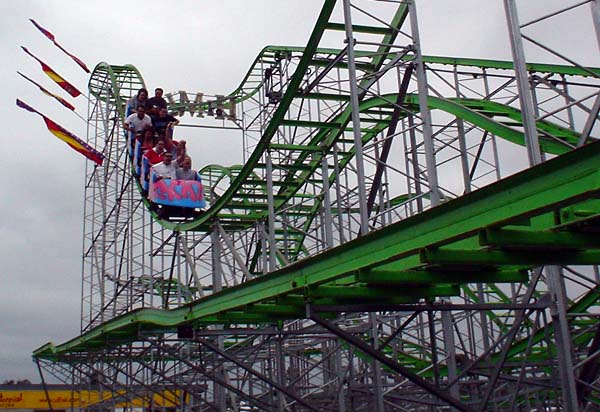 Ok, it was time for your county fair coaster - build on wood blocks and looks like it's going to shake apart!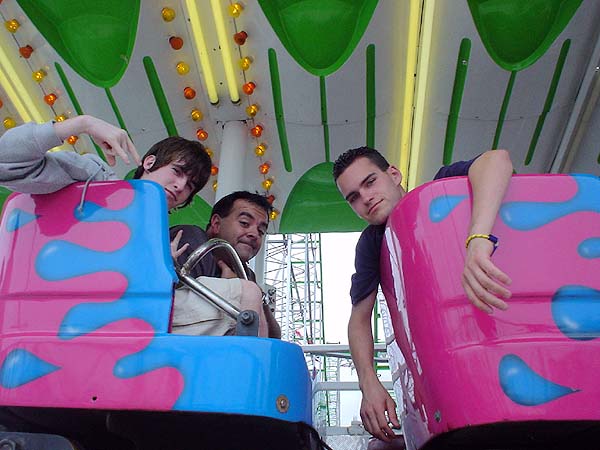 The boys look very comfortable, don't they?
Poor Quaker, has to put up with Robb Squish!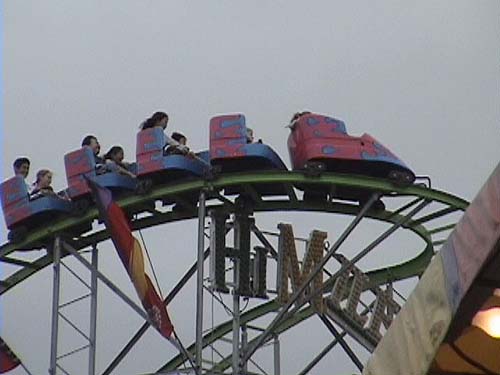 The Hi Miler is known for these tight turns!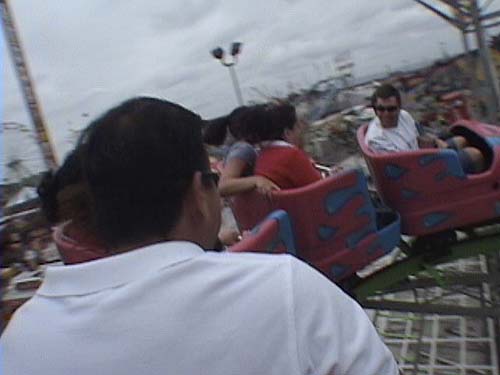 As this photo is taken, you can hear the Quaker scream "Robb, get your god D**N A** off me!!!!"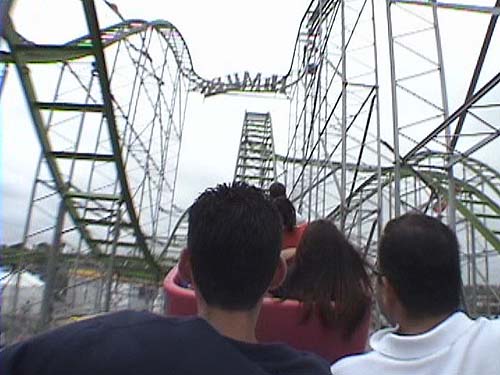 This is a little more pleasant.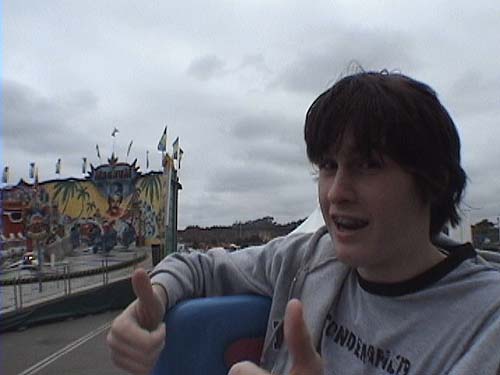 The Quaker actually liked the heavy body slamming!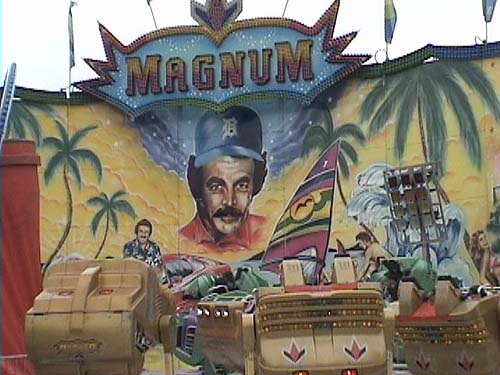 "The Magnum P.I. ride" - Umm....NO!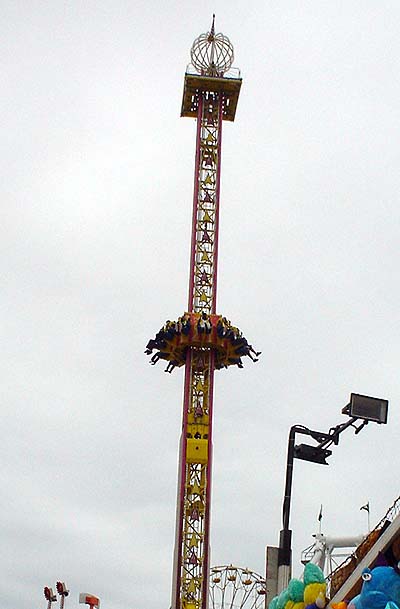 They had a cool looking drop tower, but we didn't ride...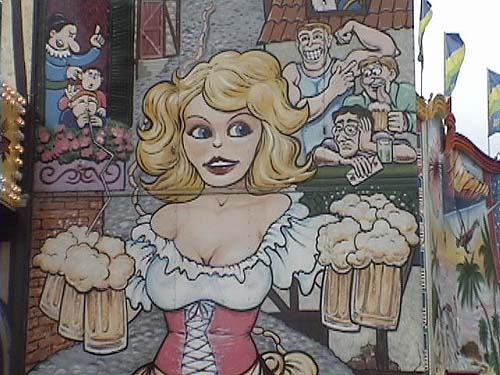 ...THIS ride was more our style! Yeah!!! =)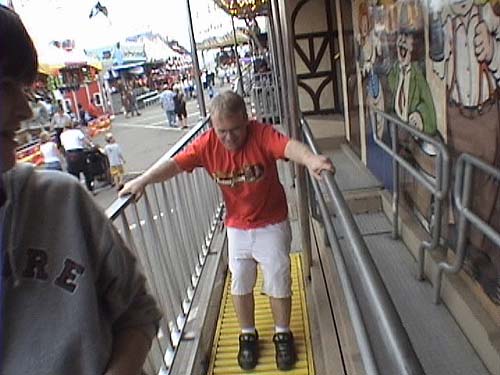 From the outside of the fun house, we thought it might be the "Man Show" funhouse, but it had your typical gimmicks in it.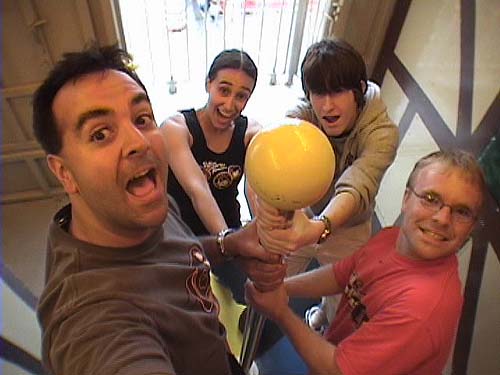 Wheee!!! This is our take at Group Pole Dancing!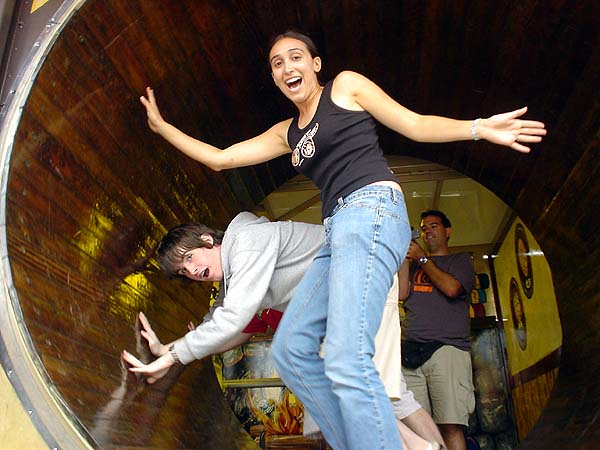 Elissa and the Quaker go at it in the barrel.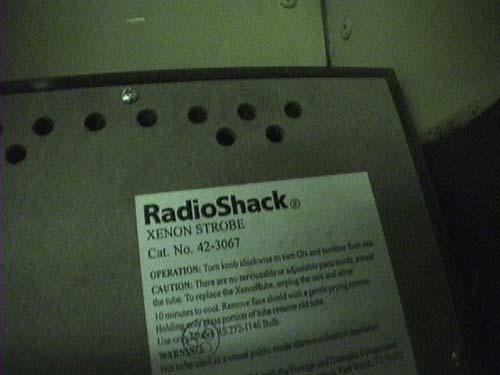 As you can see, the effects in the fun house are state of the art!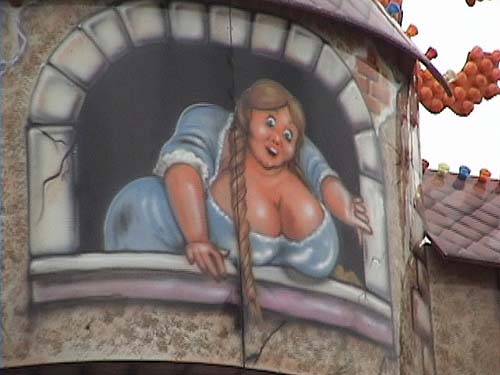 Even Dave Thomas would approve of the fun house!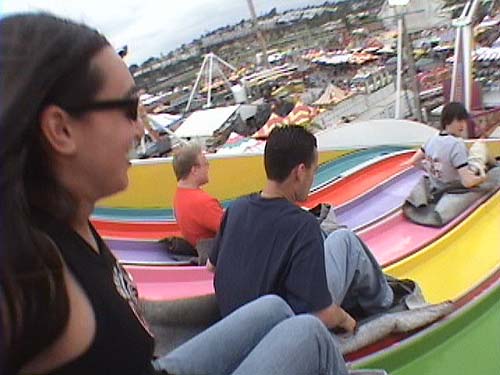 Slides seemed to be a theme of the fair, and this "slide of death" was awesome!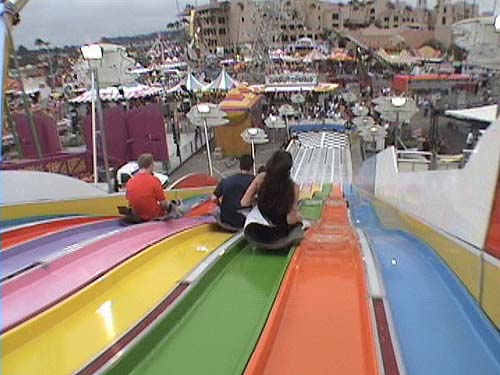 How Robb ended up in last place is a mystery to us all!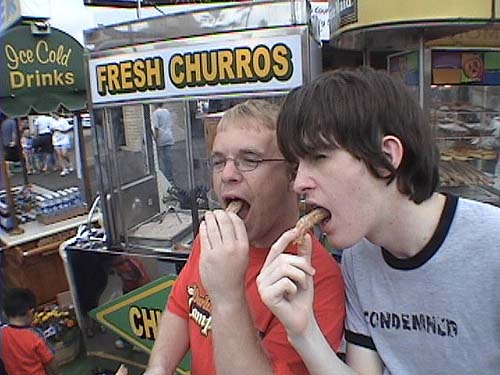 What the hell is it with the boys and their oral fixations?!?!?
Click HERE to see Page Three of "Del Mar Fair Photos"