Nara Dreamland
Nara, Japan
Official Website: http://www.nara-dreamland.co.jp/
Click HERE to read our Nara Dreamland Trip Report.
Click HERE to see our Japan trip video segments.
Click on a park below to see our complete photo update:
Tokyo Disneyland Tokyo DisneySea Sega Joypolis Tobu Zoo Park Fuji-Q Highland Tokyo Summerland Toshimaen Yomiuriland
LaQua Nagashima Spaland Universal Studios Japan Expoland Hirakata Park Festival Gate Nara Dreamland
Parque Espana Sea Paradise Yokohama Cosmoworld Japan Update Home!

So we get to Aska right at park opening, and of course, it's closed, like all the other rides in the park at the moment.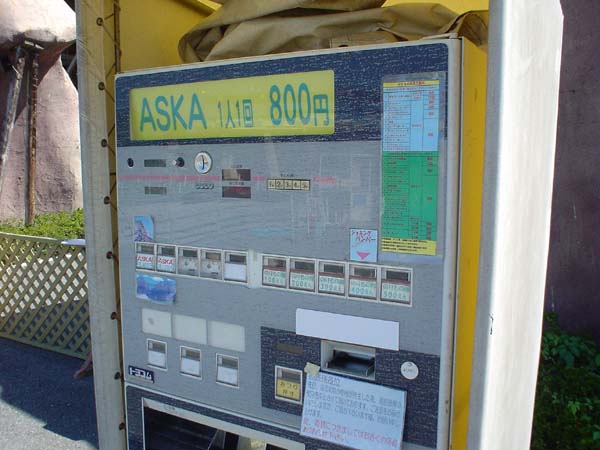 If the ride was open, you could by tickets at this machine, if it worked!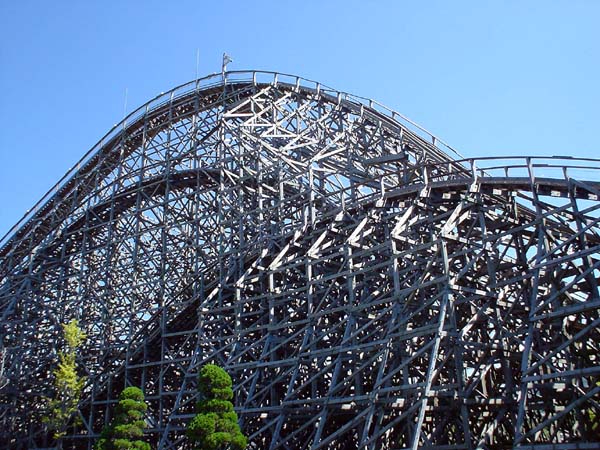 Aska looked just like Viper at SFGam!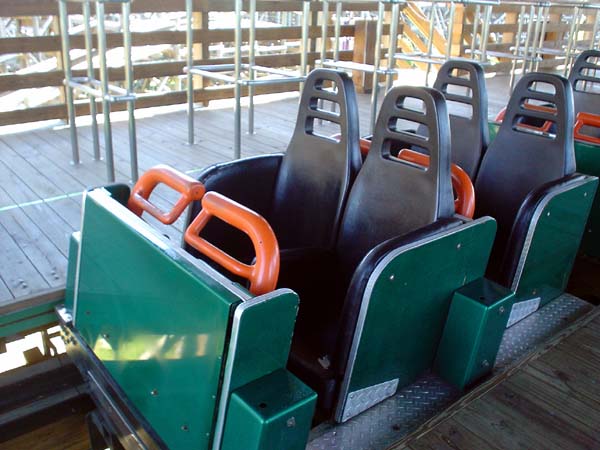 Thankfully, the ride opened up around noon and we got to ride!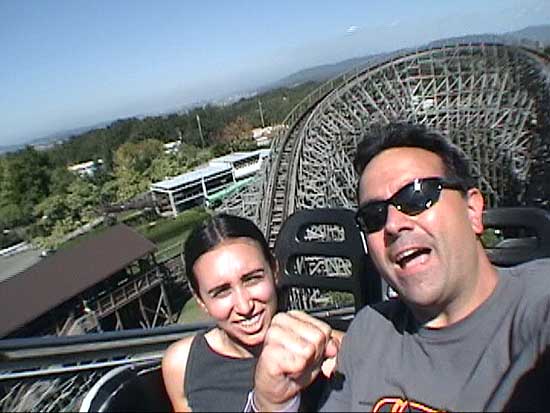 Yay! We got our Aska credit at the alternate universe Disneyland!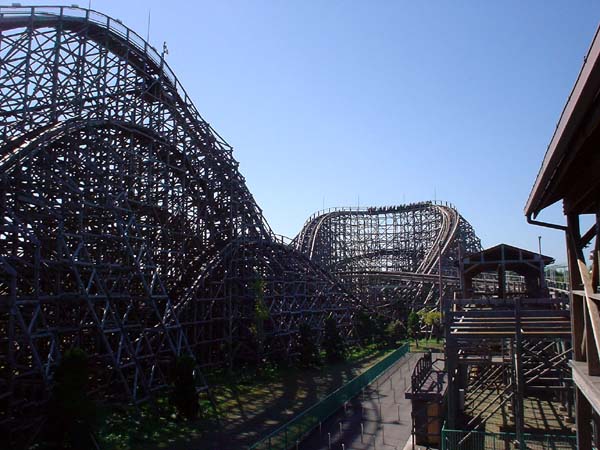 This ride kicks ass! Airtime on just about every hill.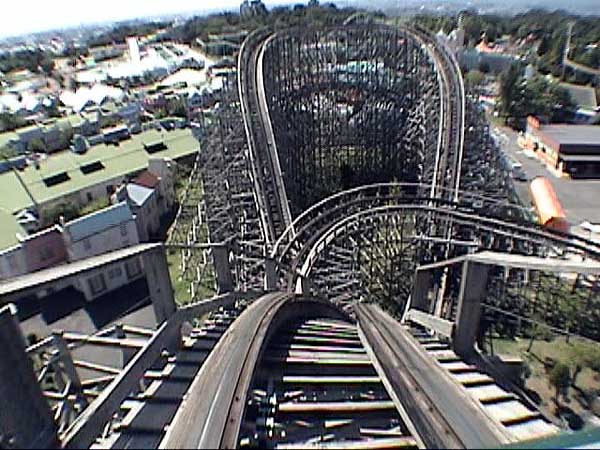 Sure, it's a Cyclone clone, but it's just as good as my favorite one at Six Flags Great America.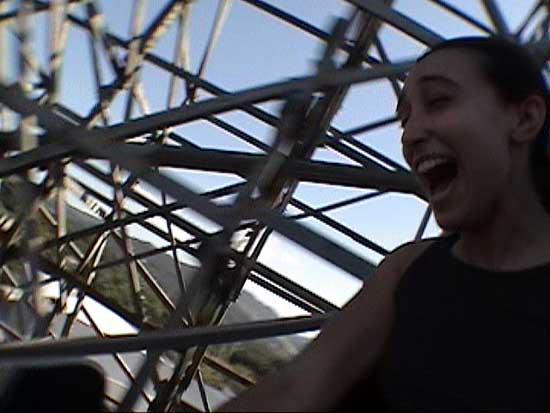 That's a look of 'insane airtime happiness' on Elissa's face!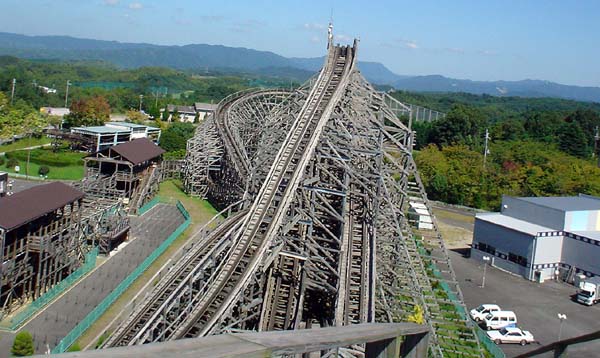 This is the only thing of redeeming value at the park.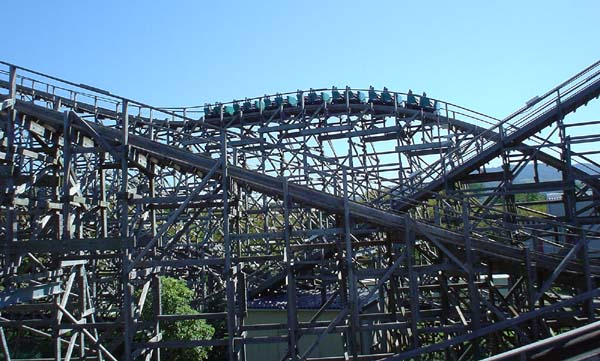 There's the double dip! And you get good airtime on it!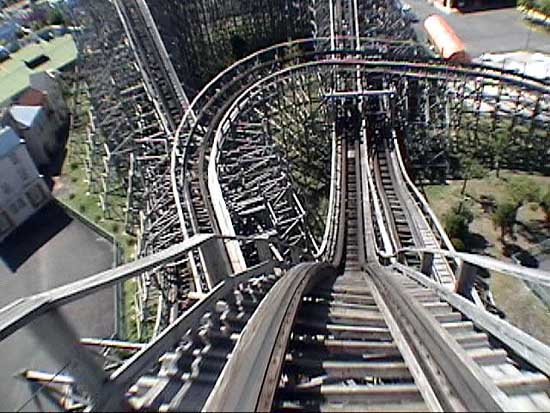 This ride really does have some pretty steep drops.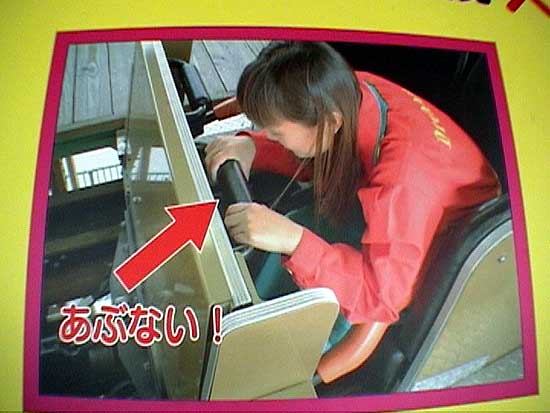 This is the "Tooth Chipper" riding position!
Click HERE to see Page Three of "Nara Dreamland" Photos
Click HERE to read our Japan Trip Planning Guide
Click HERE to read our Japan Trip Reports