La Qua
Tokyo, Japan
Official Website: http://www.tokyo-dome.co.jp/park
Click HERE to read our LaQua Trip Report.
Click HERE to see our Japan trip video segments.
Click on a park below to see our complete photo update:
Tokyo Disneyland Tokyo DisneySea Sega Joypolis Tobu Zoo Park Fuji-Q Highland Tokyo Summerland Toshimaen Yomiuriland
LaQua Nagashima Spaland Universal Studios Japan Expoland Hirakata Park Festival Gate Nara Dreamland
Parque Espana Sea Paradise Yokohama Cosmoworld Japan Update Home!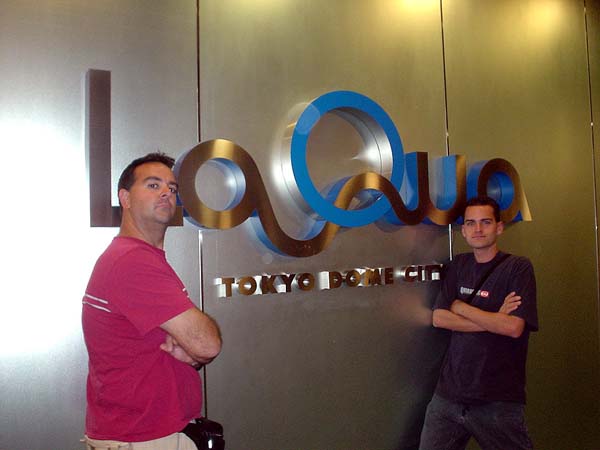 We went to LaQua, Elissa ran away from Robb & Dan shortly after this picture!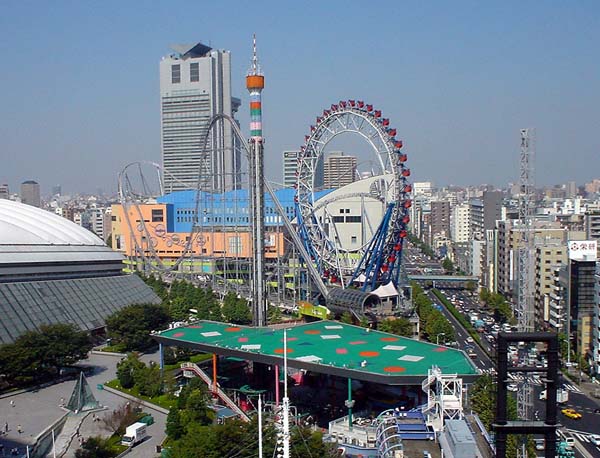 The amusement rides are scattered around the Tokyo Dome, Mall, and Hotel.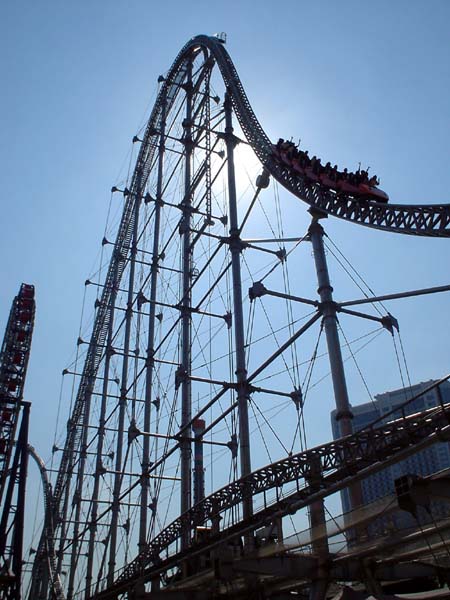 Thunder Dolphin - It's really nice to look out, but our least favorite of the Intamin hypers.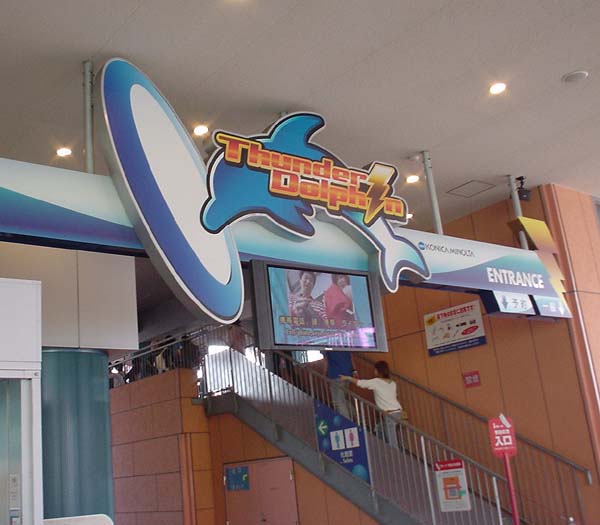 The station is in the corner area near the mall.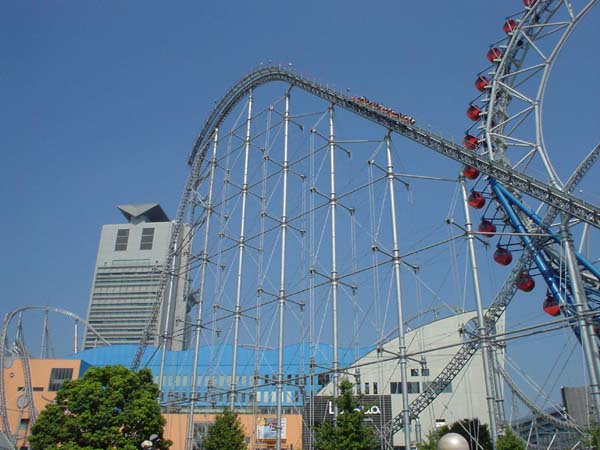 It's a very impressive looking ride and the lift is quite steep.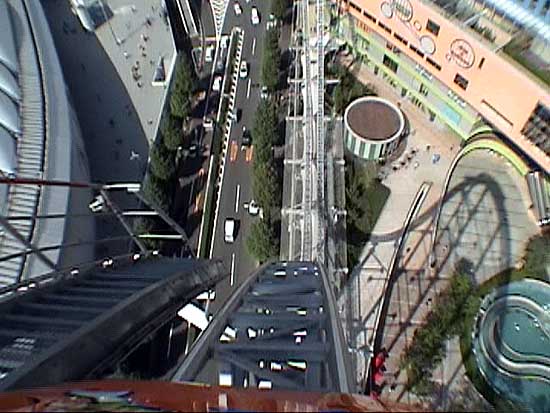 The drop is even steeper!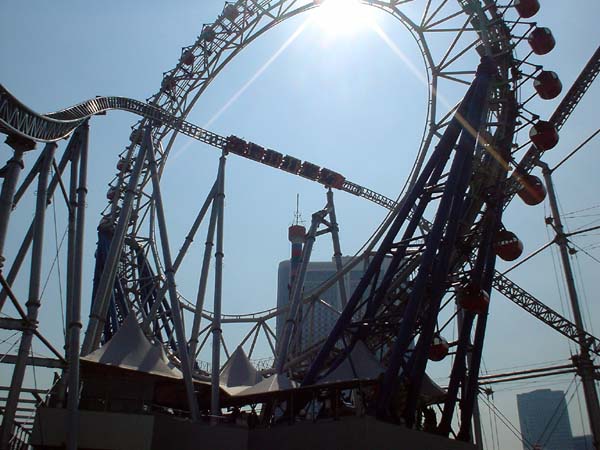 It goes right through the creepy 'hubless' Ferris Wheel.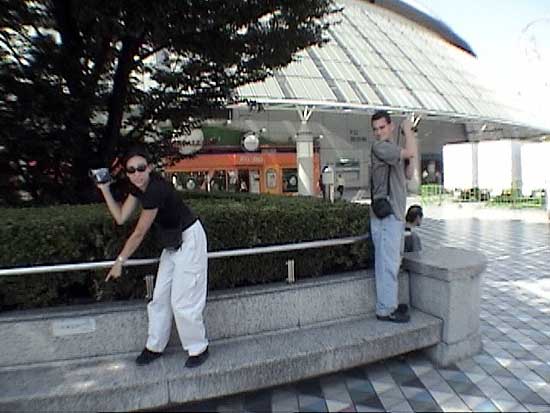 Elissa hopes that sign doesn't translate into "Don't stand on the bench!"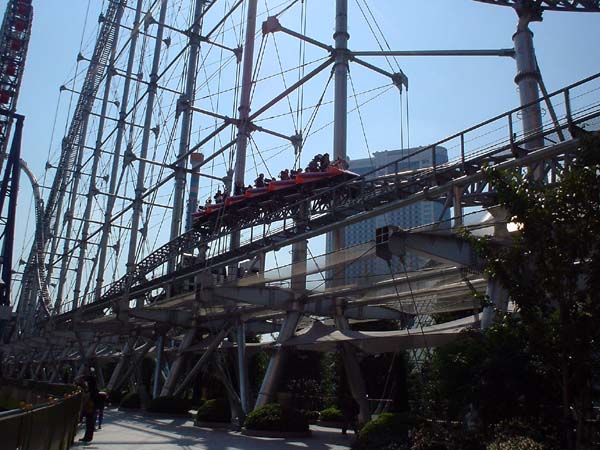 Unfortunately that speed hill is too small to produce any airtime.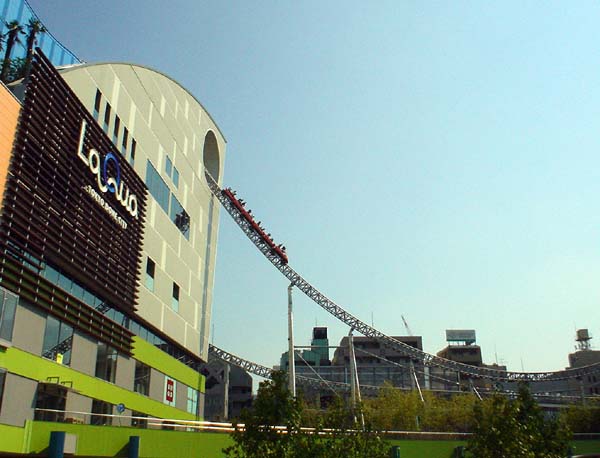 "Bleah" says the mall as it spits out Thunder Dolphin back down to the ground!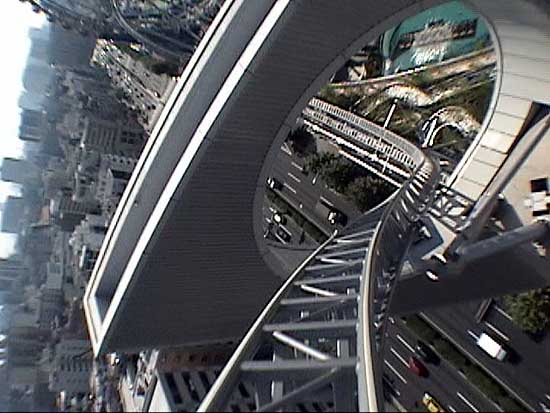 Tokyo sideways looks just as impressive. =)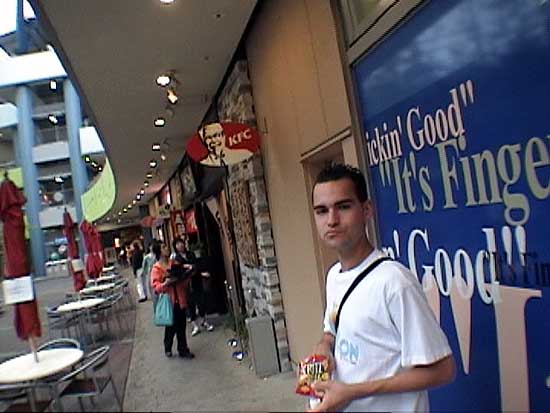 More KFC?!?! More Dan?!?! More Rtiz Bitz?!!? What's the world coming to!!!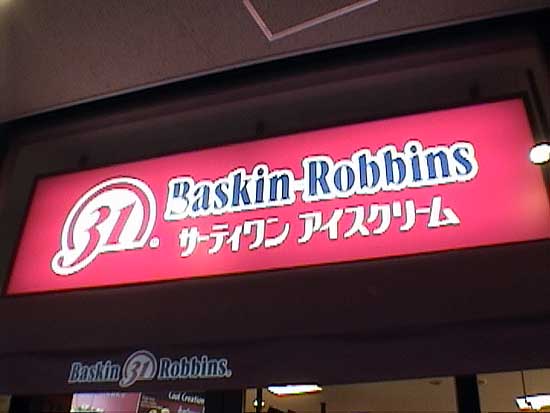 I wonder if any of the 31 flavors have eyes or fins?!?!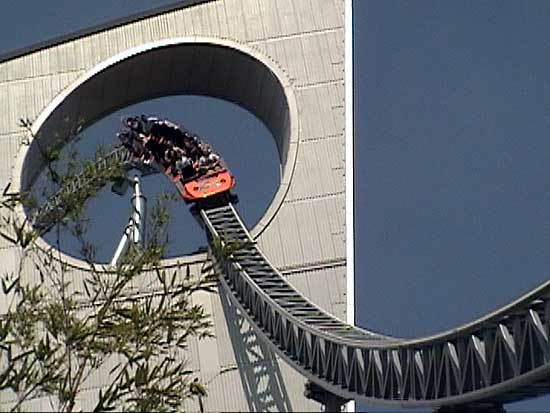 Back to the Intamin ride...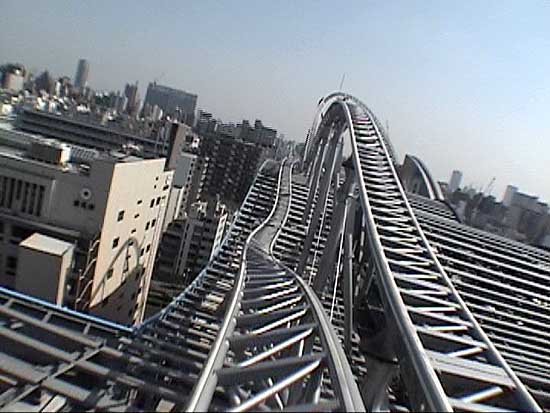 Yeah, see, hmm...it does this "Trick Track" thing...and it's like not cool..so um...yeah....go ride SROS instead! =)
Click HERE to see Page Two of "La Qua" photos
Click HERE to read our Japan Trip Planning Guide
Click HERE to read our Japan Trip Reports