La Qua
Tokyo, Japan
Official Website: http://www.tokyo-dome.co.jp/park
Click HERE to read our LaQua Trip Report.
Click HERE to see our Japan trip video segments.
Click on a park below to see our complete photo update:
Tokyo Disneyland Tokyo DisneySea Sega Joypolis Tobu Zoo Park Fuji-Q Highland Tokyo Summerland Toshimaen Yomiuriland
LaQua Nagashima Spaland Universal Studios Japan Expoland Hirakata Park Festival Gate Nara Dreamland
Parque Espana Sea Paradise Yokohama Cosmoworld Japan Update Home!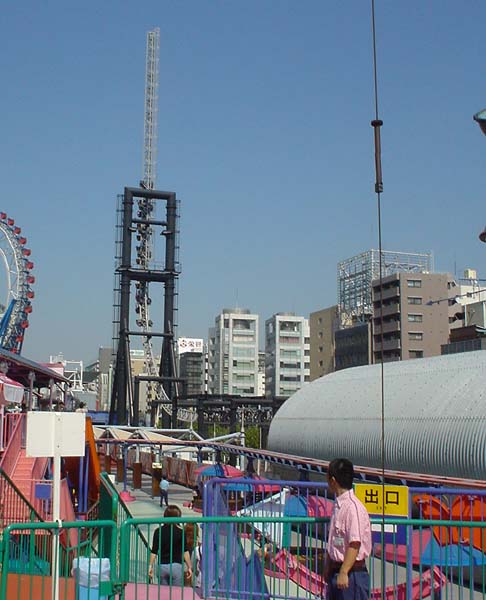 Ahh...a good Intamin ride! And the first ever "Impulse Coaster."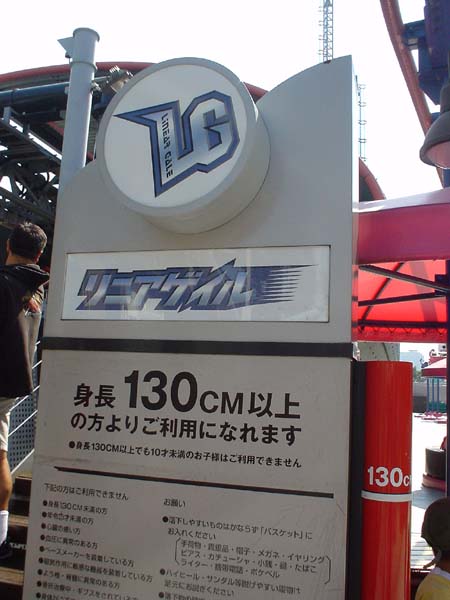 An impulse with no 'twists' and no 'hold' on the back spike!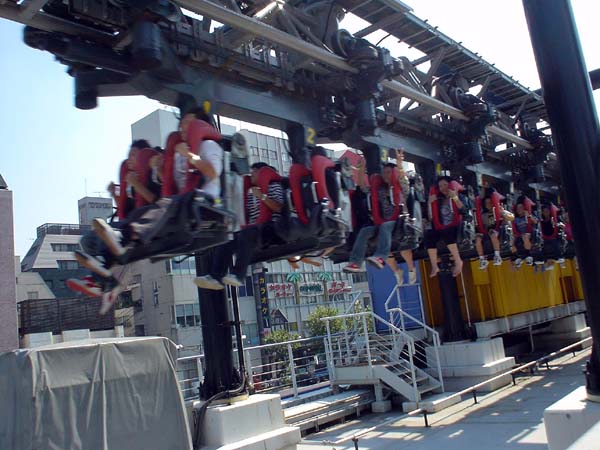 It didn't feel quite as fast on the first launch, but it was fun!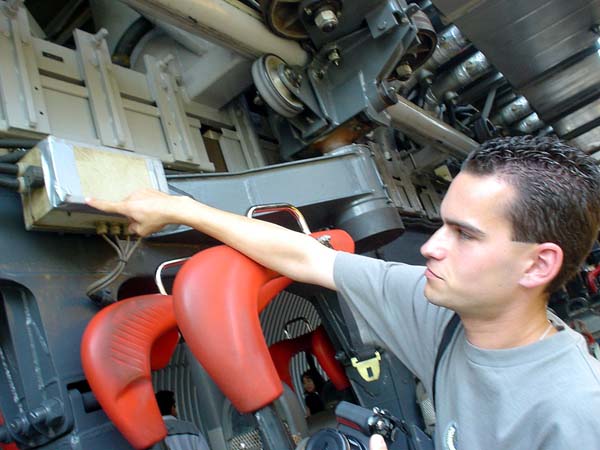 Dan points out the duct tape holding the train together!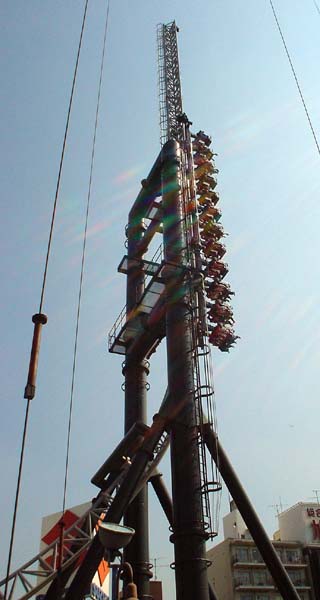 No hold on the back spike....kind of like Marine World! =)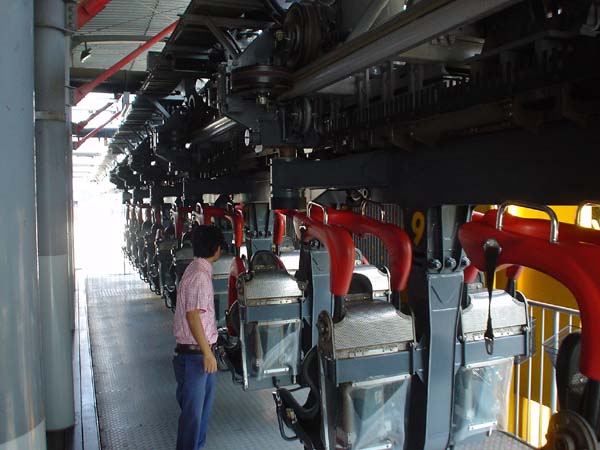 The trains were a little different than the newer generation ones.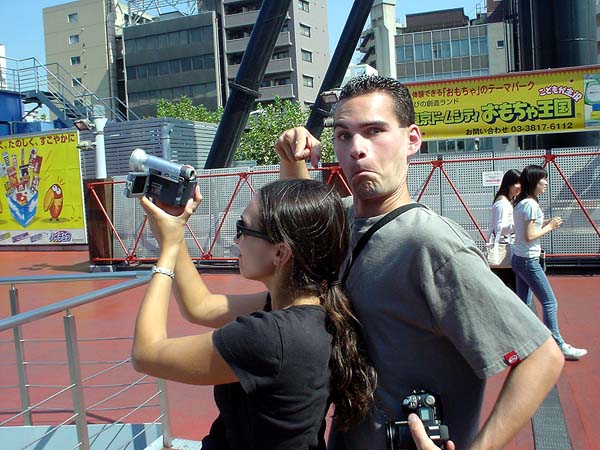 Dan is shocked to see Elissa filming for once!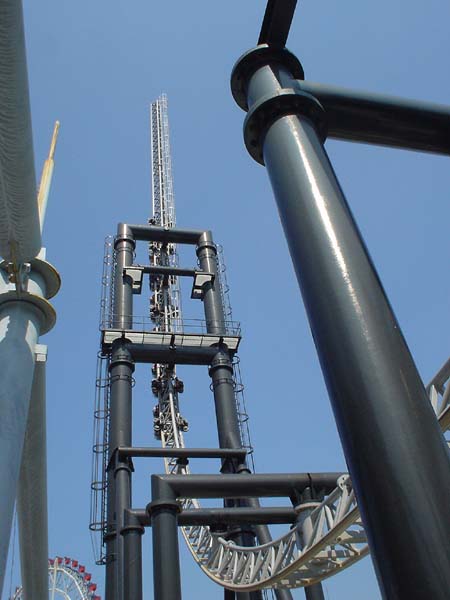 The rides all have cool 'modern' color schemes!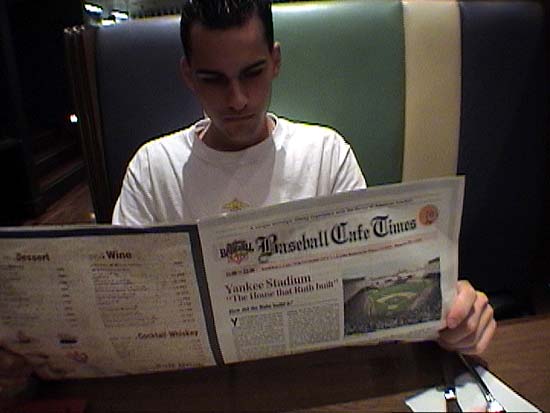 Dan is thrilled to see "English" AND "Baseball!" =)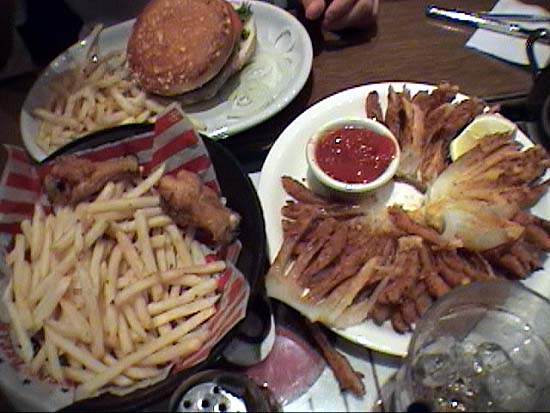 We downed all that food and more! ACErs would be impressed! =)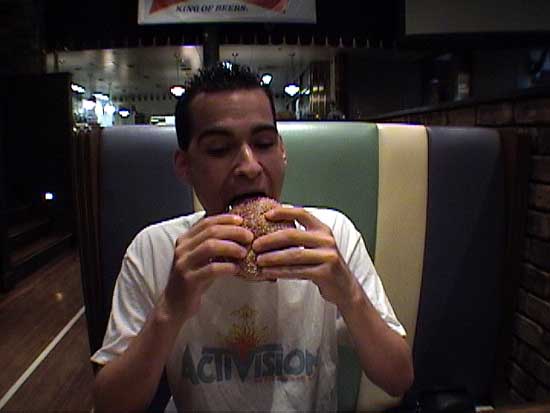 Dan enjoys some pure Japanese beef!
Click HERE to see Page Three of "La Qua" photos
Click HERE to read our Japan Trip Planning Guide
Click HERE to read our Japan Trip Reports