Fuji-Q Highland
FujiYoshida, Japan
Official Website (English Version): http://www.fuji-q.com/fuji-q-en/main/e-main.htm
Click HERE to read our Fuji-Q Highland Trip Report.
Click HERE to see our Japan trip video segments.
Click on a park below to see our complete photo update:
Tokyo Disneyland Tokyo DisneySea Sega Joypolis Tobu Zoo Park Fuji-Q Highland Tokyo Summerland Toshimaen Yomiuriland
LaQua Nagashima Spaland Universal Studios Japan Expoland Hirakata Park Festival Gate Nara Dreamland
Parque Espana Sea Paradise Yokohama Cosmoworld Japan Update Home!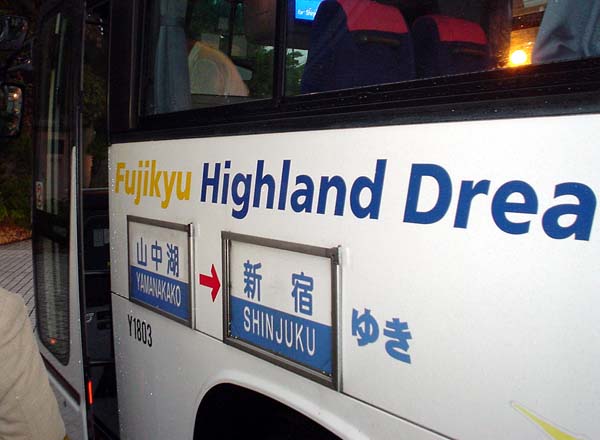 Here is the bus that will take you from Shinjuku station to Fuji-Q Highland.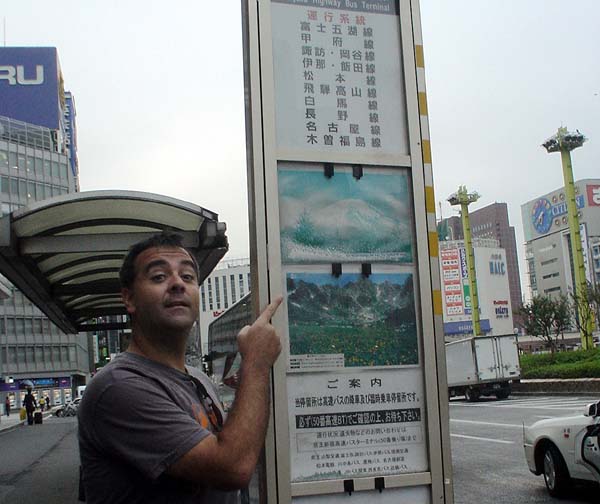 "Yes, Robb...we know we're going to Mt. Fuji...thank you very much..."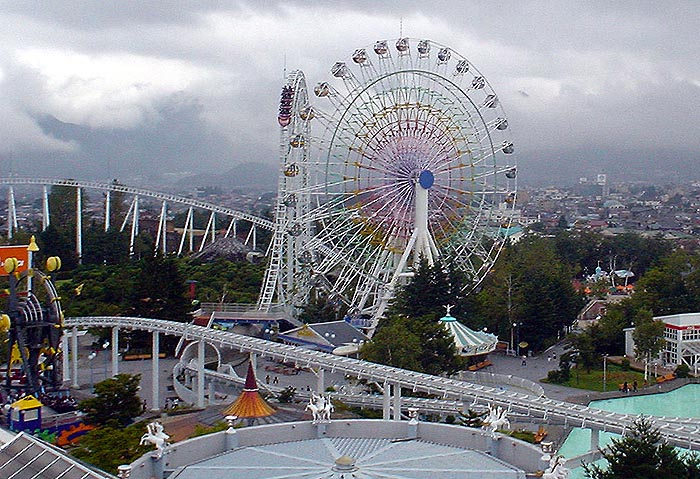 We heard a lot of really nice things about Fuji-Q and all the rides here...too bad none of them were true. =(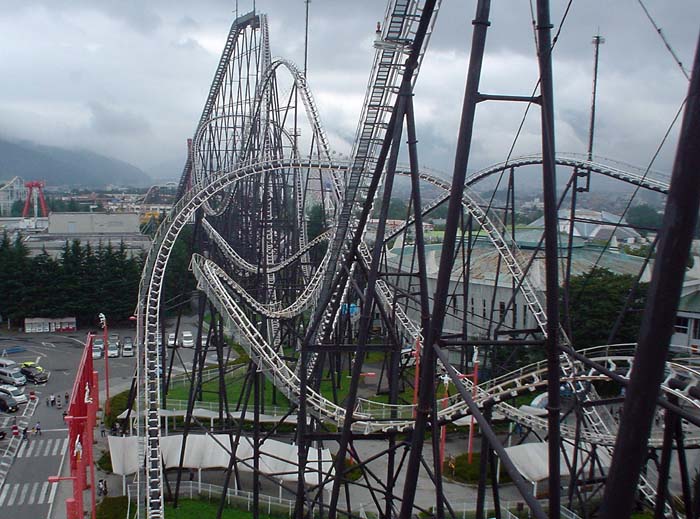 Fujiyama looks REALLY impressive and we were looking forward to it. Too bad it really sucked. =(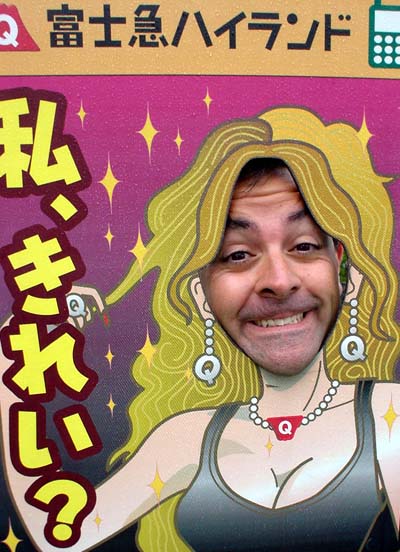 This photo is so disturbing, that any caption for it would only spoil the already f**ked up image!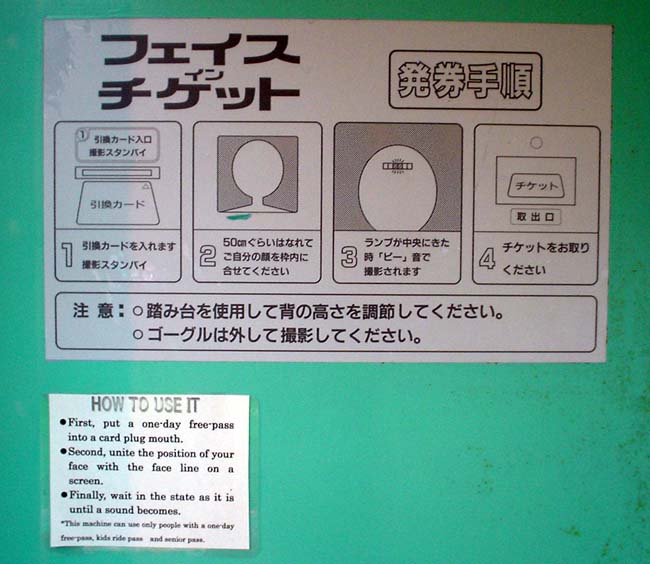 After buying your "Free pass" (unlimited use ticket) you have to use the self-service printing machines!
Make sure you follow ALL the instructions...
"Put your free-pass into a card plug mouth"..."Unite the position of your head"...and this is the best part...
"Wait in the state as it is until a sound becomes!"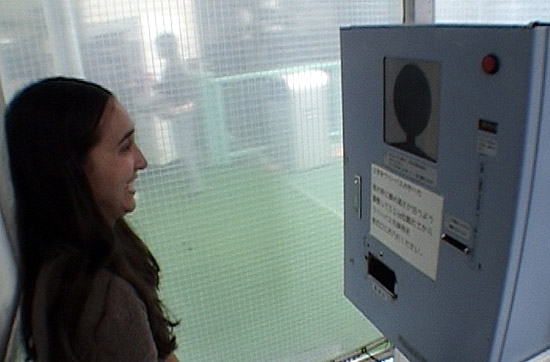 You put in your ticket and smile for the camera.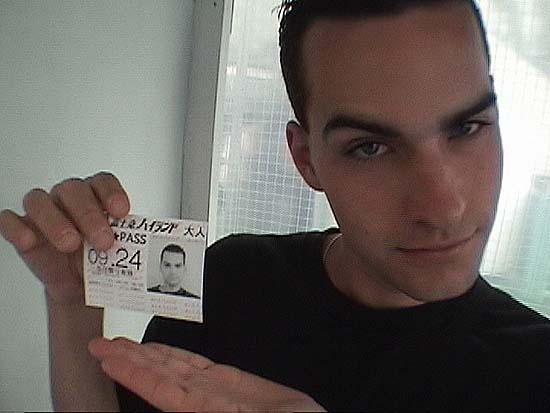 Out comes your "Free Pass" that you have to wear around the park!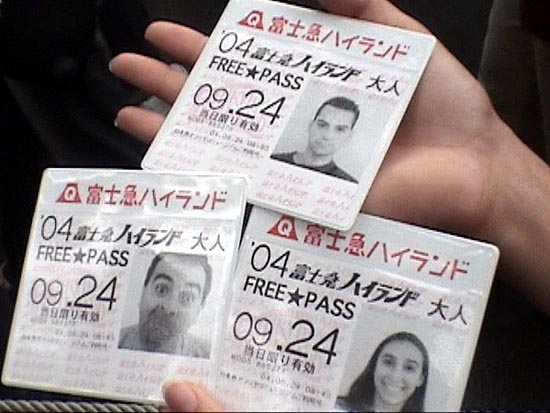 Robb looks silly, Elissa looks almost normal, Dan looks bored! =)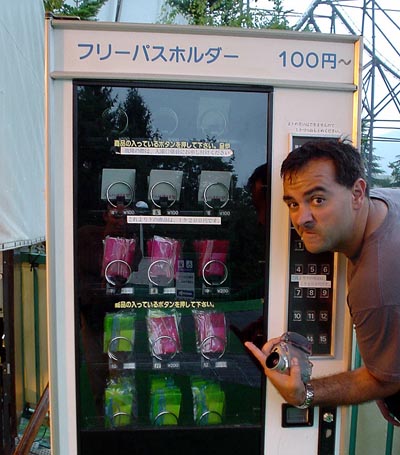 "I'm not paying extra for the Free Pass holders!"


This version of Dodonpa was better than the real thing!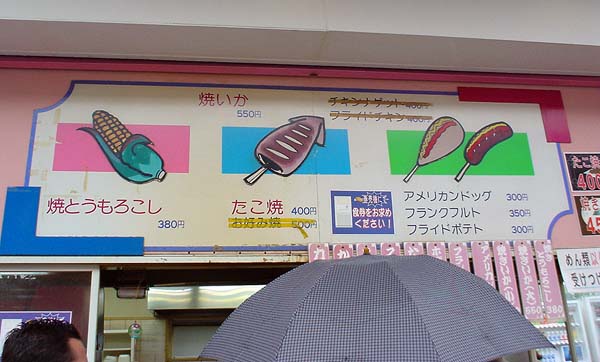 Why doesn't Knoebel's have "Squid on a stick?!?!" =)
Click HERE to see Page Two of "Fuji-Q Highland" photos
Click HERE to read our Japan Trip Planning Guide
Click HERE to read our Japan Trip Reports