Yokohama Cosmoworld
Yokohama, Japan
Official Website (English Version): http://senyo.co.jp/cosmo/
Click HERE to read our Cosmoworld Trip Report.
Click HERE to see our Japan trip video segments.
Click on a park below to see our complete photo update:
Tokyo Disneyland Tokyo DisneySea Sega Joypolis Tobu Zoo Park Fuji-Q Highland Tokyo Summerland Toshimaen Yomiuriland
LaQua Nagashima Spaland Universal Studios Japan Expoland Hirakata Park Festival Gate Nara Dreamland
Parque Espana Sea Paradise Yokohama Cosmoworld Japan Update Home!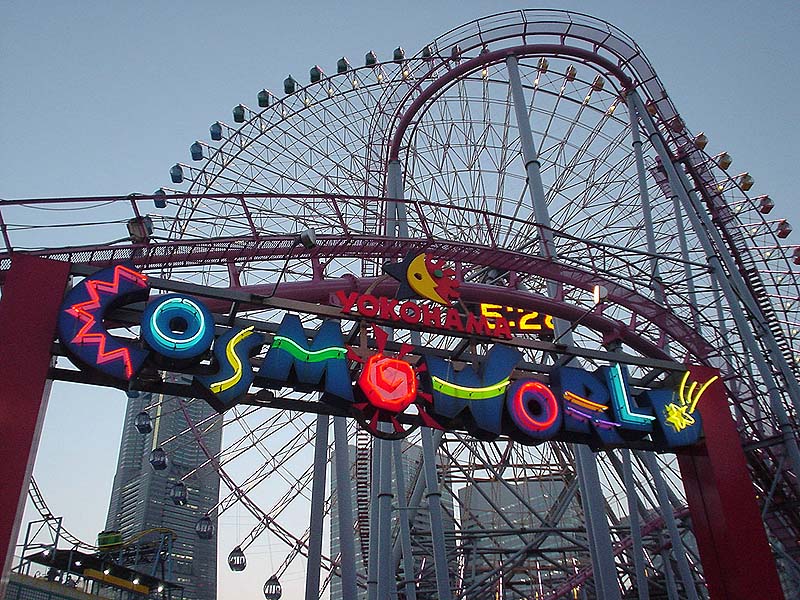 Yokohama Cosmoworld would end up being the last park we visit on our Japan trip.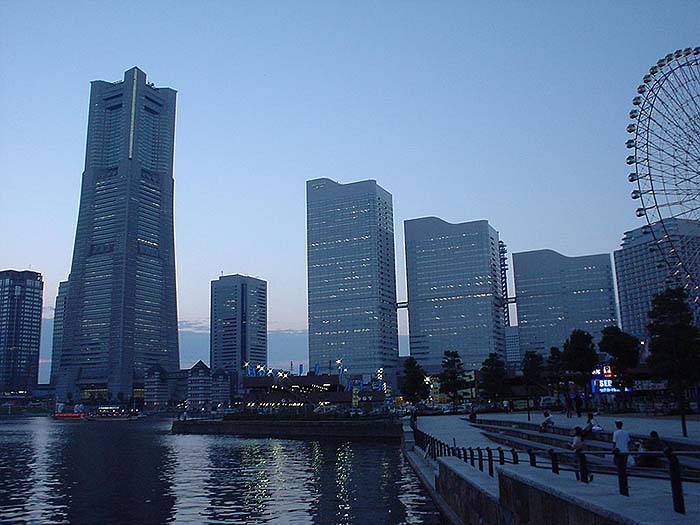 It was a cool little park to end on, and it had one of the coolest settings of all the park's we visited!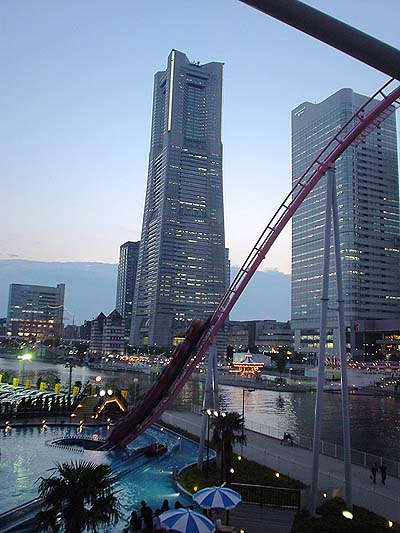 Right in the heart of Yokohama, this place was really clean, really nice, and you can tell it was a 'date' location.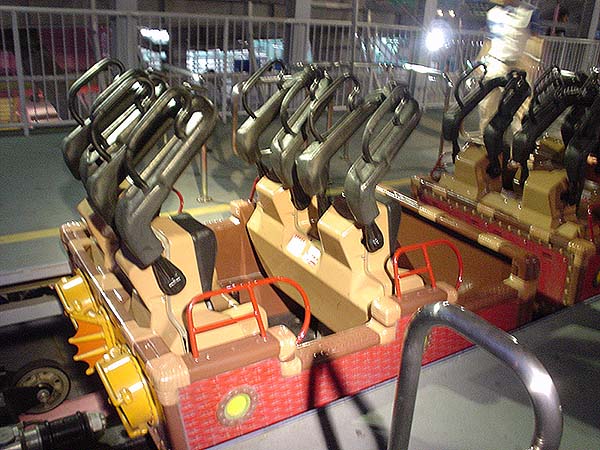 The coaster was actually pretty decent too!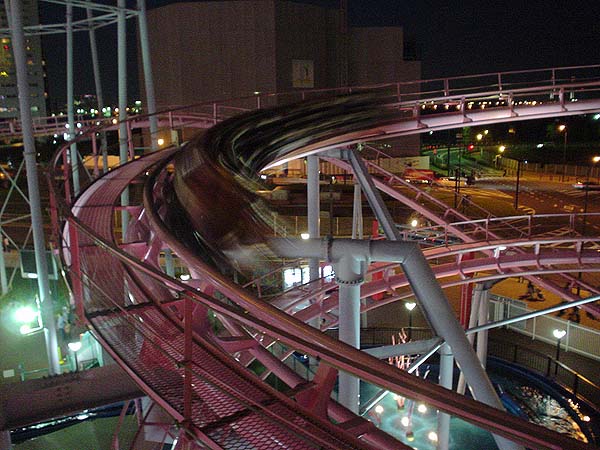 The blurring isn't just a nice photoshop effect, it's actually a fast ride too!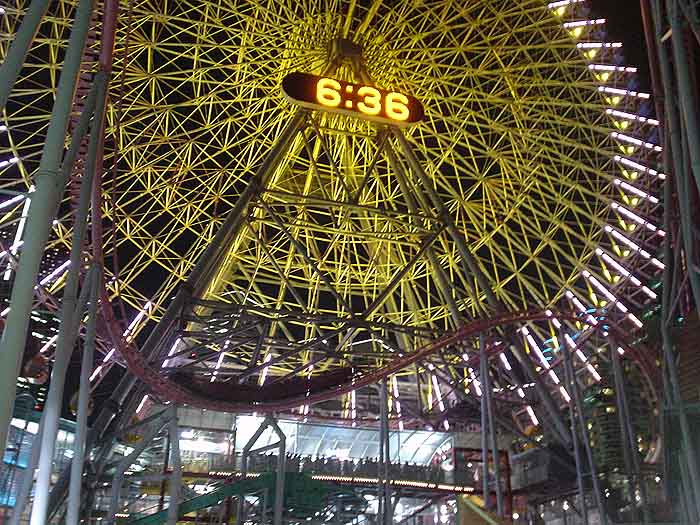 Once again, huge Ferris Wheels!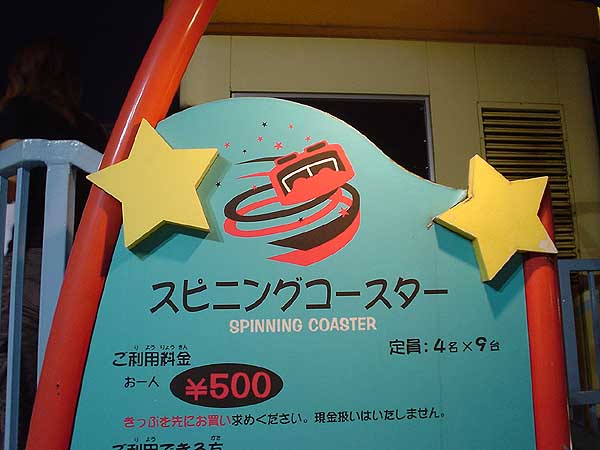 Hehe, the "Spinnig Coaster!" Just what Elissa wanted!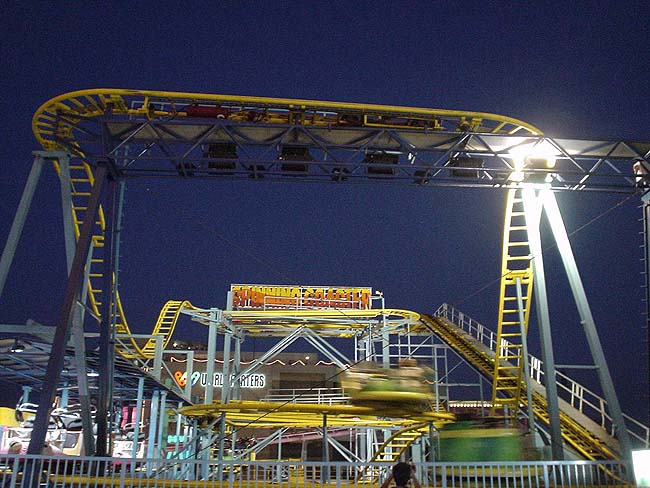 At least this one really spun!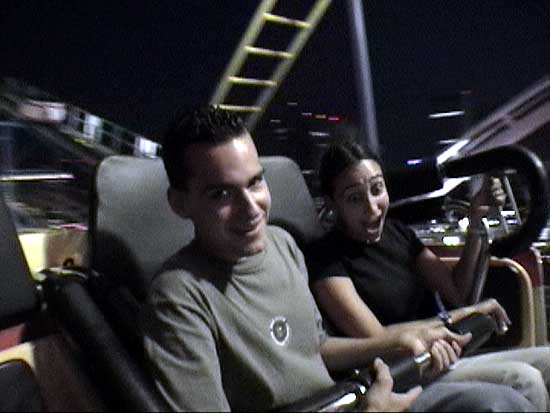 LOL! That look on Elissa's face is one of "OMG, this mouse is spinning faster than ANY of them!"
Dan's has the look of "Awesome, I'm going to get two weeks of regurgitated McDonalds all over me, but it's WELL worth it!" =)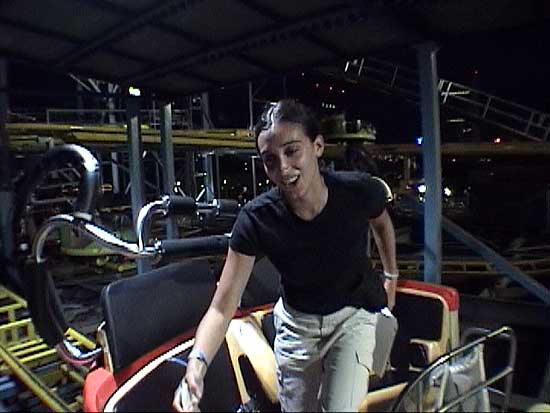 "GET ME A BUCKET - RIGHT NOW!!!!"
Click HERE to see Page Two of "Yokohama Cosmoworld" photos
Click HERE to read our Japan Trip Planning Guide
Click HERE to read our Japan Trip Reports