Nagashima Spaland
Nagashima, Japan
Official Website: http://www.nagashima-onsen.co.jp/
Click HERE to read our Nagashima Spaland Trip Report.
Click HERE to see our Japan trip video segments.
Click on a park below to see our complete photo update:
Tokyo Disneyland Tokyo DisneySea Sega Joypolis Tobu Zoo Park Fuji-Q Highland Tokyo Summerland Toshimaen Yomiuriland
LaQua Nagashima Spaland Universal Studios Japan Expoland Hirakata Park Festival Gate Nara Dreamland
Parque Espana Sea Paradise Yokohama Cosmoworld Japan Update Home!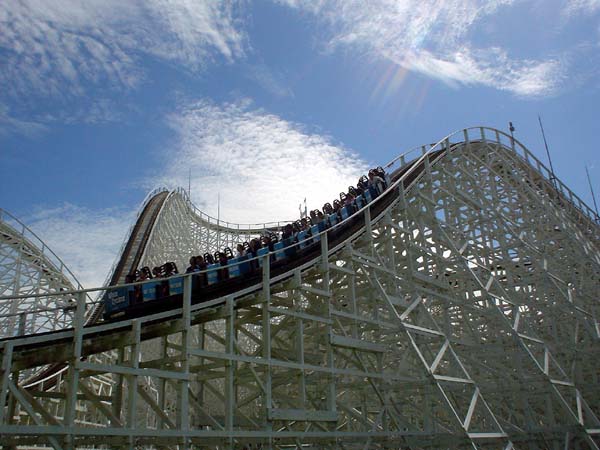 White Cyclone - it looks amazing, and it was an 'ok' ride, just not very interesting.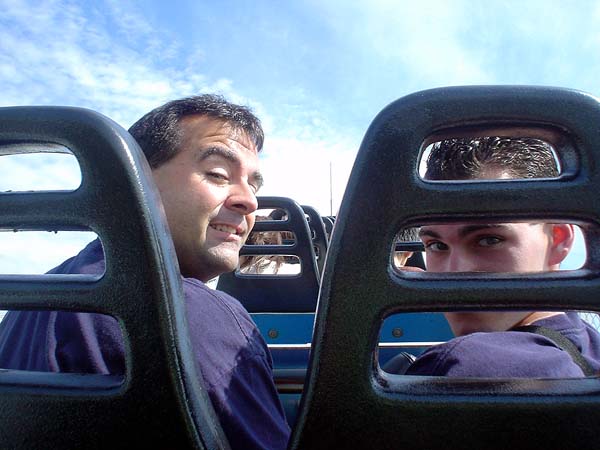 Robb and Dan looked happy in these PTC trains.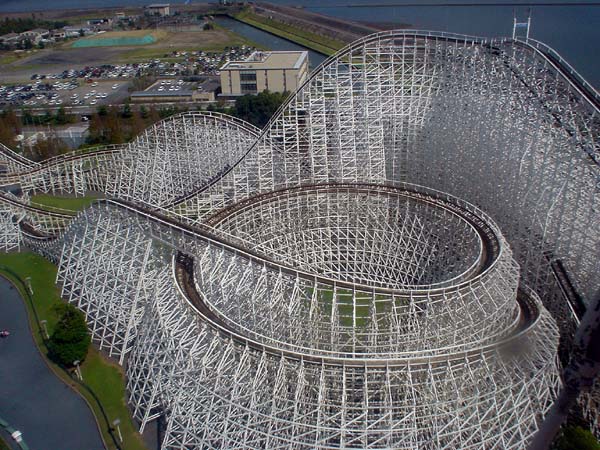 Take a look at it! It looks REALLY cool!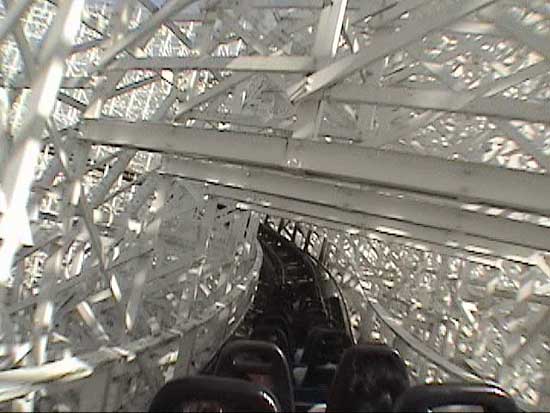 What is with this country and all these head choppers?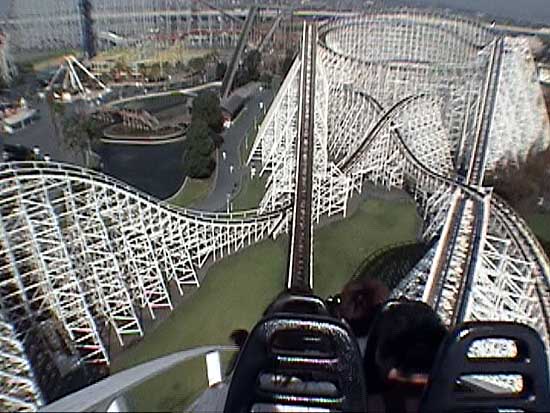 The track layout in totally insane...but the ride is a lot more like "Mean Streak."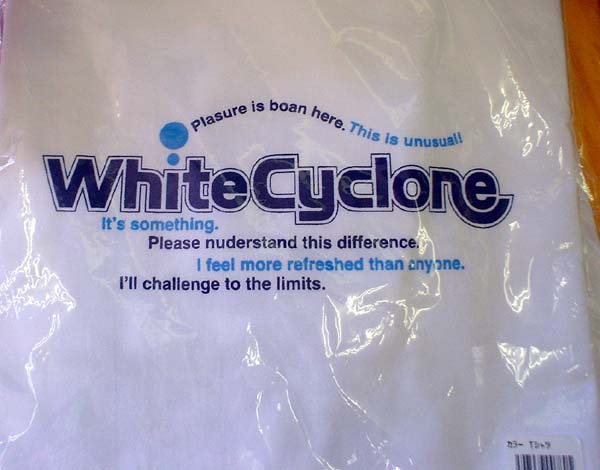 BEST! SHIRT! EVER!!!
Awesome Marketing tag line: "White Cyclone: It's SOMETHING!" LOL!!!
"Please nuderstand this difference!" WTF?!?!?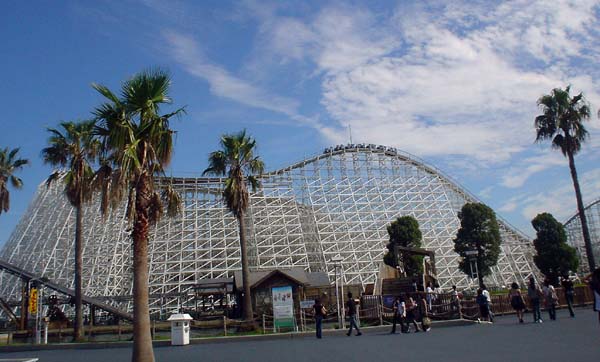 Another shot of this awesome looking ride.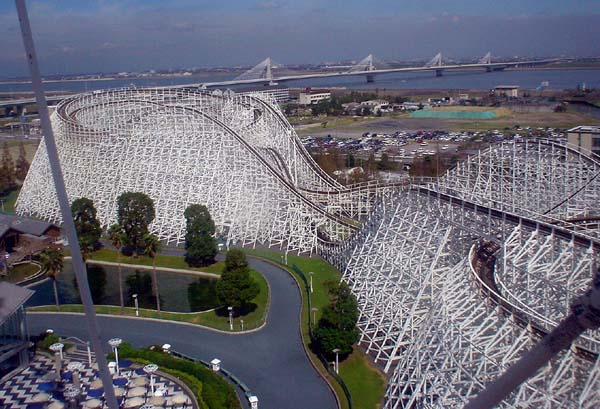 It's too bad this ride wasn't a bit better.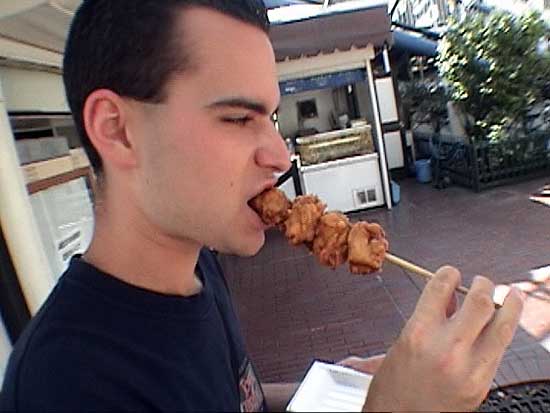 There was no shortage of random "meat on a stick" in Japan.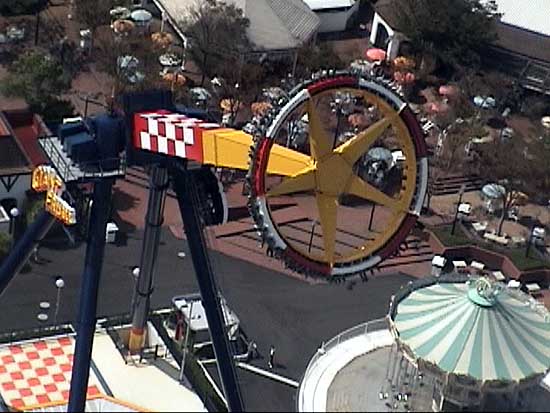 This Giant Frisbee was even better than the PKI version since we only waited about 30 seconds to ride it!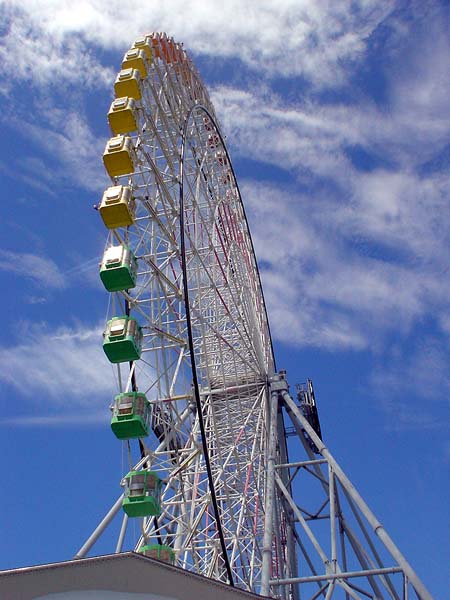 I wonder why all these parks have such big wheels....hmmm.....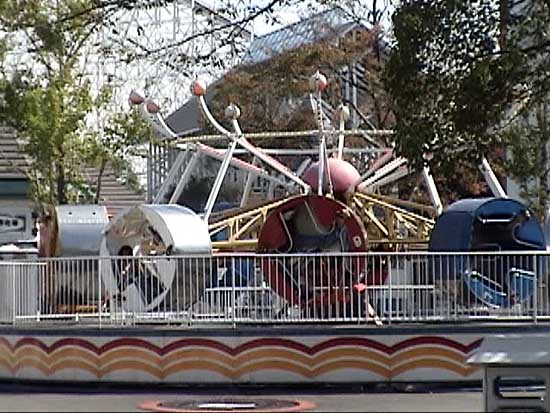 We also kept seeing these squirrel cage rides everywhere too.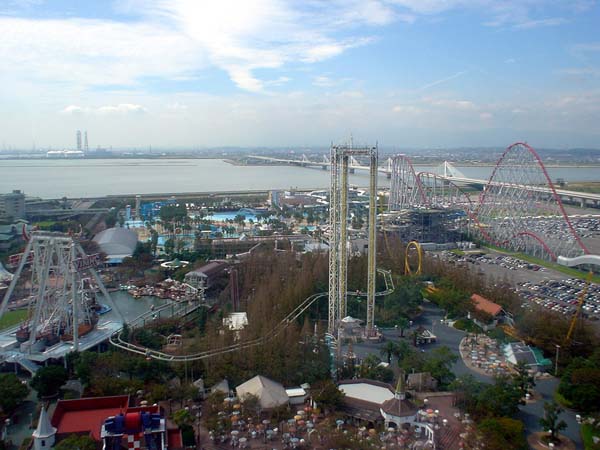 From here you can see how close to the water the park is.
Click HERE to see Page Three of "Nagashima Spaland Photos"
Click HERE to read our Japan Trip Planning Guide
Click HERE to read our Japan Trip Reports